Kaley Cuoco Height, Age, Movies, Net Worth
Last updated: June 8, 2020
Net Worth: $ 55,000,000
Quick Bio / Wiki
Birthday: 30 Nov 1985
Age: 35
Country: United States
Occupation: Actress, Voice Artist
Sexual orientation: Straight
Body Measurements
Height: 5.6 ft
Weight: 126 lb
Measurements: 35-24-36 in
Hair Color: Blonde
Eye Color: Green
---
Who Is Kaley Cuoco?
Kaley Cuoco was born on November 30, 1985, and raised in California. Her parents are Gary Carmine Cuoco and Layne Ann Wingate. She has a sister Briana Cuoco, who is also a singer and actress. She was home schooled throughout most of her childhood. Kaley Cuoco is an American actress who is known for her breakthrough role in the sitcom, 8 Simple Rules. Kaley Cuoco has appeared in many other popular shows such as Big Bang Theory and Charmed.
Kaley Cuoco also featured in a number of television commercials and has lent her voice for several characters in animated television series and movies.
---
Personal Life
Birth Name: Kaley Christine Cuoco
Nationality: American
Nickname: Kaley Cuoco
Religion: Christianity
Ethnicity: Italian, English and German ancestry
Family Details
Father: Gary Carmine Cuoco (Realtor)
Mother: Layne Ann (Wingate) (Homemaker)
Siblings: Briana Cuoco (Sister)
Distinctive Features
Narrow Eye Brows
Blonde hair and green eyes
Bubbly personality
Short Hair
Lopsided grin
Kaley Cuoco Movies and TV Series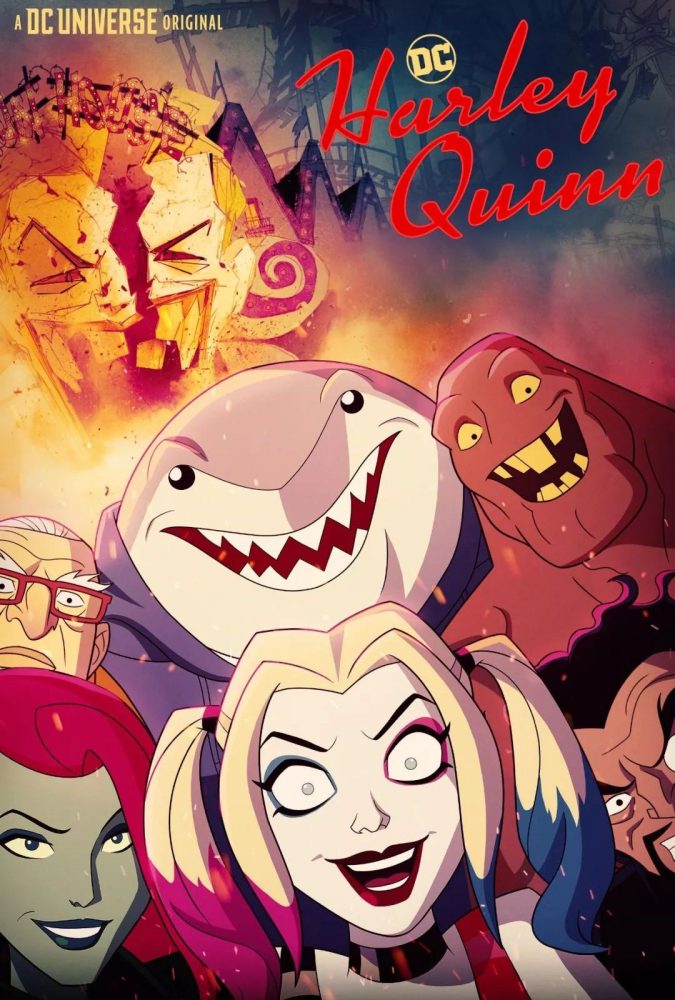 Kaley Cuoco Husband / Affair
Marital Status: Married.
Children: She has no children.
Karl Cook (Husband)

(2016-Present)

The duo married on 30th Jun 2018.

Paul Blackthorne

(2015)

In Dec 2015, she was rumored to have hooked up with British actor, Paul Blackthorne.

Ryan Sweeting

(2013-2015)

American professional tennis player, Ryan Sweeting dated her from 2013-2015.

Bret Bollinger

(2012-2013)

American singer, Bret and Kaley dated from March, 2012 to January, 2013.

Josh Resnik

(2011-2012)

The couple were engaged for 5 months.

Chris French

(2011)

They dated briefly in 2011.

Johnny Galecki

(2007-2010)

Johnny Galecki dated his co-star Kaley.

Josh Henderson

(2007-2008)

Josh Henderson and Kaley dated from 2007 to 2008.

Al Santos (Rumor)

(2007)

Kaley was rumored to be dating American actor Al Santos.

Jaron Lowenstein

(2005-2006)

Jaron Lowenstein and Kaley dated from 2005 to August, 2006.

Kevin Zegers

(2003-2004)

Canadian actor had a relationship with Kaley Cuoco in the past.

Thad Luckinbill

(2002-2004)

The couple dated from 2002 to July, 2004.
Kaley Cuoco Quotes
"People tend to think they know you when u come into their tv's every week. They think you are different than who you are. Don't believe everything u here."

- Kaley Cuoco

"I like old-fashioned romance, when the two people sleep in separate beds but still hold hands all night. Their hands rest on a little table between the beds."

- Kaley Cuoco

"Horseback riding is my passion. Other than work. People can't imagine me getting dirty, but that's what I love about it."

- Kaley Cuoco

"Obviously, I don't have a high IQ, but I've always liked nerds and quirky guys."

- Kaley Cuoco

"In my next life, I want to come back as one of my dogs. They live nicely."

- Kaley Cuoco

"I love the fashion world. I love clothes. I love style."

- Kaley Cuoco
Kaley Cuoco Houses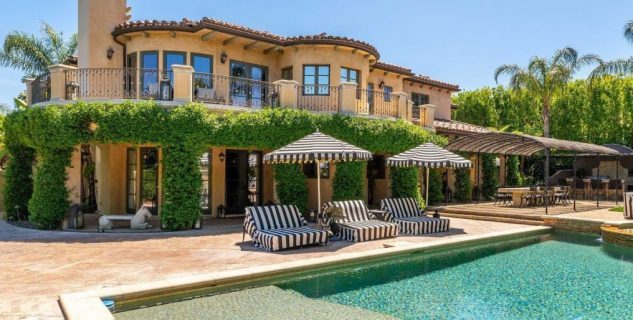 The house is located in Tarzana, California. The area of this villa is 7,977 square foot consisting of six bedrooms and nine bathrooms. The design of this villa followed by Mediterranean style.
Location: Tarzana, California
Price: $6.9 million
Kaley Cuoco Car Collection
Mercedes-Benz SLS

Range Rover Sport

Range Rover Vogue
Kaley Cuoco Plastic Surgeries

Kaley Cuoco Hobbies and Interests
Singers: Taylor Swift, Britney Spears.
TV Show: Charmed, Games of Thrones, The Big Bang Theory.
Book: Lovely Bones by Alice Sebold.
She loves to collect clothes
Kaley Cuoco Tattoos
Does Kaley Cuoco Have Any Tattoos?
She has a total of three tattoos.
Kaley Cuoco Facts & Trivia
Her last name, "Cuoco", translates to "cook" in Italian.

Standing at an average height of 5 feet 6 inches (168 cm tall), Kaley Cuoco has a slim build.

She has openly admitted to have breast implants and a nose job, and that was the best thing she ever did, according to Kaley's interview to usatoday.com

She is a vegetarian.
Kaley Cuoco Major Awards

Screen Actors Guild Awards (Nominee) - 2017
Outstanding Performance by an Ensemble in a Comedy Series
in The Big Bang Theory (2007)

Screen Actors Guild Awards (Nominee) - 2016
Outstanding Performance by an Ensemble in a Comedy Series
in The Big Bang Theory (2007)

Screen Actors Guild Awards (Nominee) - 2015
Outstanding Performance by an Ensemble in a Comedy Series
in The Big Bang Theory (2007)

Screen Actors Guild Awards (Nominee) - 2014
Outstanding Performance by an Ensemble in a Comedy Series
in The Big Bang Theory (2007)

Screen Actors Guild Awards (Nominee) - 2013
Outstanding Performance by an Ensemble in a Comedy Series
in The Big Bang Theory (2007)

Screen Actors Guild Awards (Nominee) - 2012
Outstanding Performance by an Ensemble in a Comedy Series
in The Big Bang Theory (2007)
Net Worth & Social Media