What is Emily Osment's Net Worth in 2023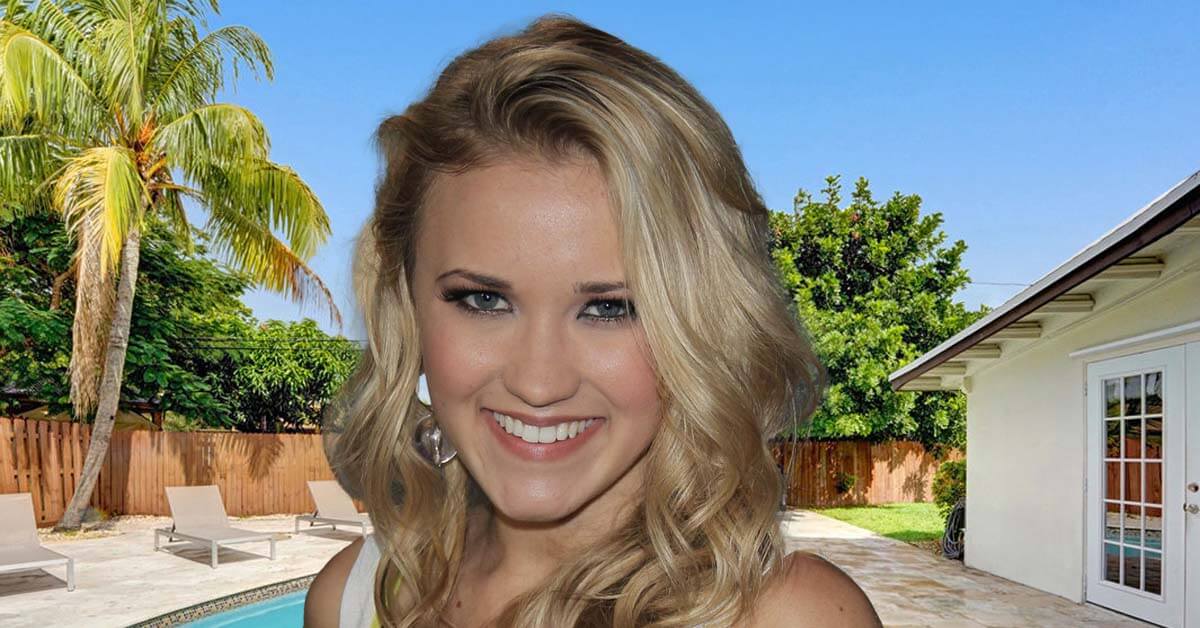 She used to be The Disney star alongside Miley Cyrus in Hannah Montana. Yep, Emily Osment is that friend everyone wished for in the early 2000s!
How Much is Emily Osment's Net Worth?
Emily Osment has a net worth of $3 million, which is quite surprising considering how big she was through Hannah Montana! Also, considering that her on-screen BFF, Miley Cyrus is practically a global superstar, many people expected Emily's net worth to be on par with Miley's.
When Did Emily Osment Begin Her Career?
Emily Osment started long before Hannah Montana. In 1999, she debuted with the movie The Secret Life of Girls. Later that year, she starred alongside Glenn Close in the TV movie Sarah, Plain and Tall: Winter's End.
Her big-screen debut happened in 2002 through the movie Spy Kids 2: The Island of Lost Dreams, followed by the sequel Spy Kids 3-D: Game Over.
Emily gained wider recognition after being cast to portray the role of Lily Truscott in the hit series Hannah Montana.
After Hannah Montana wrapped up in 2009, Emily Osment signed with Wind-Up Records and was ready to launch her debut album. To kick things off, she released All the Right Wrongs EP that very same year.
In 2010, Emily launched her maiden tour – the Clap Your Hands Tour. That same year she debuted with a full-length album named Fight or Flight and quickly followed it up by going on another extensive one – The Fight or Flight Tour.
In 2011, Emily Osment made a comeback to the world of acting with Cyberbully, an emotionally powerful movie that tells the story of a teenage girl facing cyberbullying.
In 2013, Emily Osment was cast as one of the series regulars for Cleaners (TV Series).
Emily got her first leading role in the series Young & Hungry and she also starred in the 2015 movie Love Is All You Need?
She returned to the recording booth in 2019, releasing her first single under the alias Bluebiird, Black Coffee Morning. The single was released to commemorate International Women's Day.
Emily is set to star in Young Sheldon. Starting as a recurring role, she has been promoted to one of the leading roles since the series' sixth season.
Where Does Emily Osment Live?
Emily Osment used to own a house in San Fernando Valley, California, shortly after she moved out of her childhood home. She lived there for quite some time before deciding to move to Studio City!
Emily sold her old house for $1.4 million and purchased a traditional ranch house for $2.57 million. The 2,600-square-foot property has four bedrooms and a terraced backyard, offering Emily many perfect spots for lounging around.
How Much Does Emily Osment Earn?
There are no reports on Emily's salary when starring in Hannah Montana, but considering her co-star Miley Cyrus made $15,000 per episode, it's possible that Emily earned more or less the same amount!
After making a name for herself, Emily Osment reportedly earned between $35,000 to $75,000 for every episode she starred in.
Summary
Emily Osment is an American actress and singer who gained fame for her portrayal of Lily Truscott in the hit series Hannah Montana. She has a net worth of $3 million, which was earned from various roles on television programs, films, and music albums.