Top 10 Most Inspiring Jonah Hill Quotes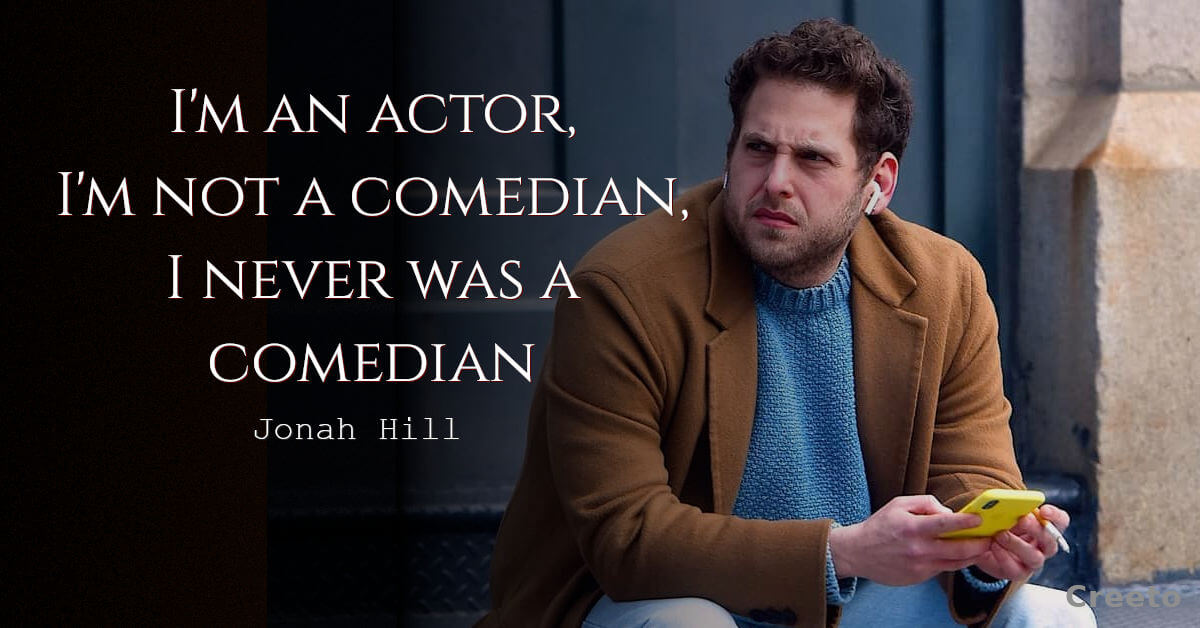 Jonah Hill is a famous American actor, comedian, screenwriter, and producer. He is best known for his appearance in Superbad, before earning Academy Award nominations for his roles in Moneyball and The Wolf of Wall Street.
In 2016, Hill played a sausage in the animated comedy movie Sausage Party. He also voiced the Green Lantern in 2014's The Lego Movie and How to Train Your Dragon 2.
Here are 10 of Jonah Hill's most powerful quotes
You just have to be strong and don't be stupid; freedom of choice is a big responsibility.

I want to meet the man who saw a turtle and said, "People will LOVE the ninja version of that."

If you're trying to make someone happy, you gotta try and make them happy.

I assume everything I do in life is gonna be a failure, and then if it turns up roses, then I'm psyched.

I'm an actor, I'm not a comedian, I never was a comedian.

The great romance of your youth is your best friend at that age.

I don't like to say mean things about people's hard work.

I'm a different actor than you thought I was. Don't put me in a box. I'm not just some kid running around screaming curse words.

It's always better to shock people and change people's expectations than to give them exactly what they think you can do.

I like when you can have a conversation with people and it's not just stock questions.