Learn all about the net worth of Hollywood icon, John Travolta! (2023)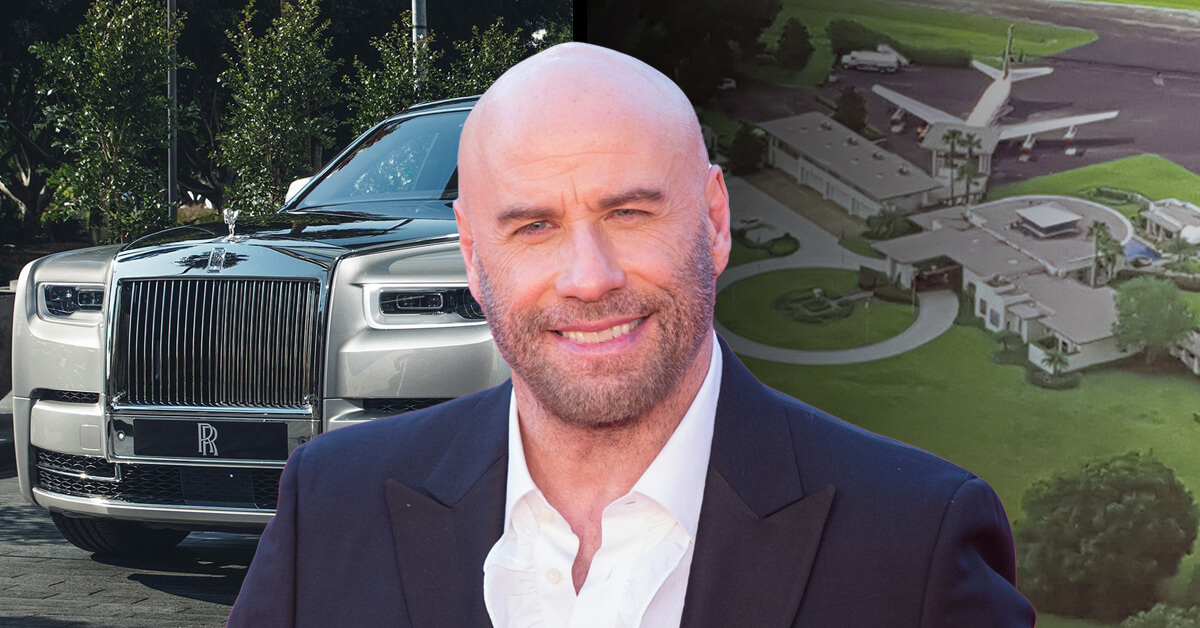 John Travolta is undoubtedly one of the few celebs who comfortably stay at the top hierarchy in Hollywood. 
He rose to stardom through his songs and movies. His hit, "Let Her In" peaked at number ten on the Billboard Hot 100 back in 1976.
His role in Saturday Night Fever earned him an Academy Award nomination for Best Actor, thus making him one of the youngest performers ever nominated for the Best Actor category in Oscar.
What is John Travolta's Net Worth in 2023?
John Travolta is estimated to have a net worth of $250 million!
As one of Hollywood A-listers, it's very much understandable if he has a bunch of zeros on his paycheck.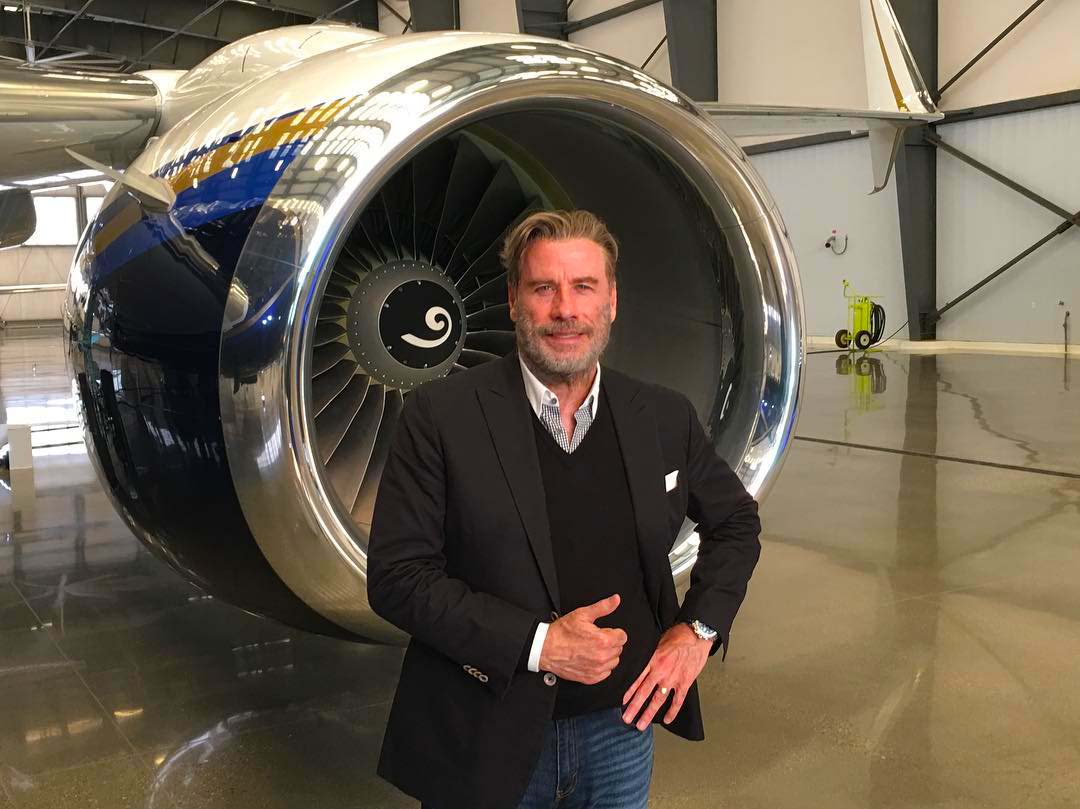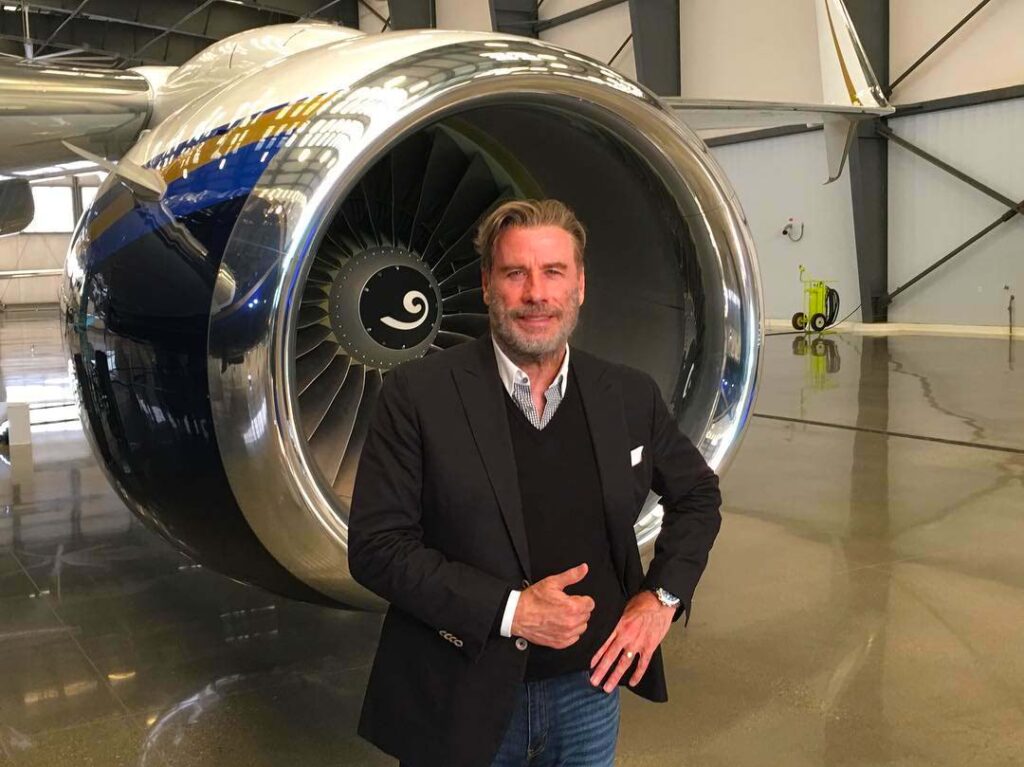 Considering his long list of movies that become box-office hits, including the success of the TV series he starred in, John surely deserves all that money after such hard work.
A Career that Spans Over 4 Decades: John Travolta's Success, Downturn, and Revival
Young John Travolta began his career by supporting roles in Emergency!, Owen Marshall, Counselor at Law, and The Rookies.
He eventually landed on his first big-screen role in the movie Carrie in 1976. He also secured a spot as one of the main characters in the ABC sitcom Welcome Back, Kotter as Vincent Barbarino.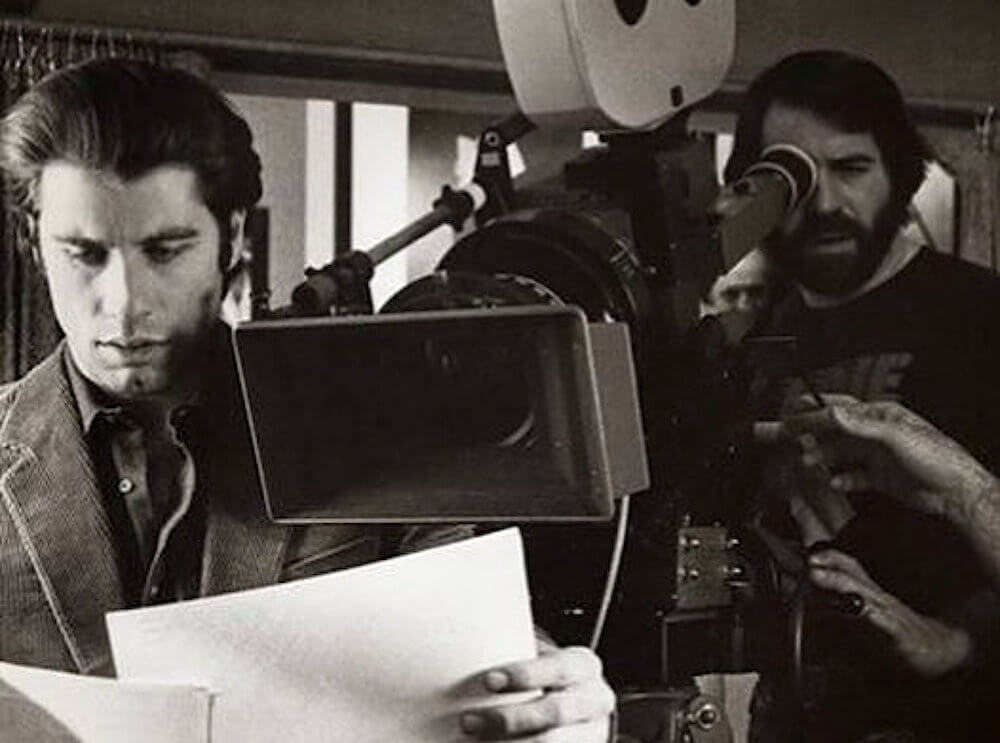 Despite having the leading role in a TV series, John Travolta still felt very much unsatisfied.
"I thought, What's happening here? Will I ever get my big break?" John recalled his insecurities in an interview with Vanity Fair.
John's rise to stardom happened in the late 1970s, where his single, Let Her In, charted in the Billboard Hot 100 in 1976 and peaked at number 10.
Later, for the next two years, John was in for a back-to-back cinematic success through his role in Saturday Night Fever in 1977 and the musical Grease in 1978.
Another success followed the success of his first two movies through Urban Cowboy in 1980.
Unfortunately, even John Travolta's beautiful cerulean eyes couldn't prevent the universe from throwing him some downturns.
He received terrible critics and commercial failures for his movies Two of a Kind and Perfect. Then, things got worse after John declined lead roles in three different films, in which all three of them would eventually become cinematic successes.
John Travolta then started to gain momentum for his revival through the movie Staying Alive, the sequel of Saturday Night Fever. Fortunately, his career finally saw brighter days, but not until his successes in a rom-com movie Look Who's Talking and Quentin Tarantino's Pulp Fiction.
His strikes continued with his role in the comedy film Get Shorty, in which he won the Golden Globe Awards for Best Actor – Motion Picture Musical or Comedy in 1996.
After decades of not taking any leading role in TV series, John Travolta made his return in 2016 with the series The People v. O. J. Simpson: American Crime Story, in which he's also the producer.
The series won a Primetime Emmy Award for Outstanding Limited Series in 2016. Well, what a career he has, indeed!
Taking A Peek into John Travolta's Luxurious Mansions
John Travolta enjoys spending his money on luxury items, and he spends a lot of it on homes and properties. After he got into acting, his first lavish spending was probably a grand apartment on the upper east side.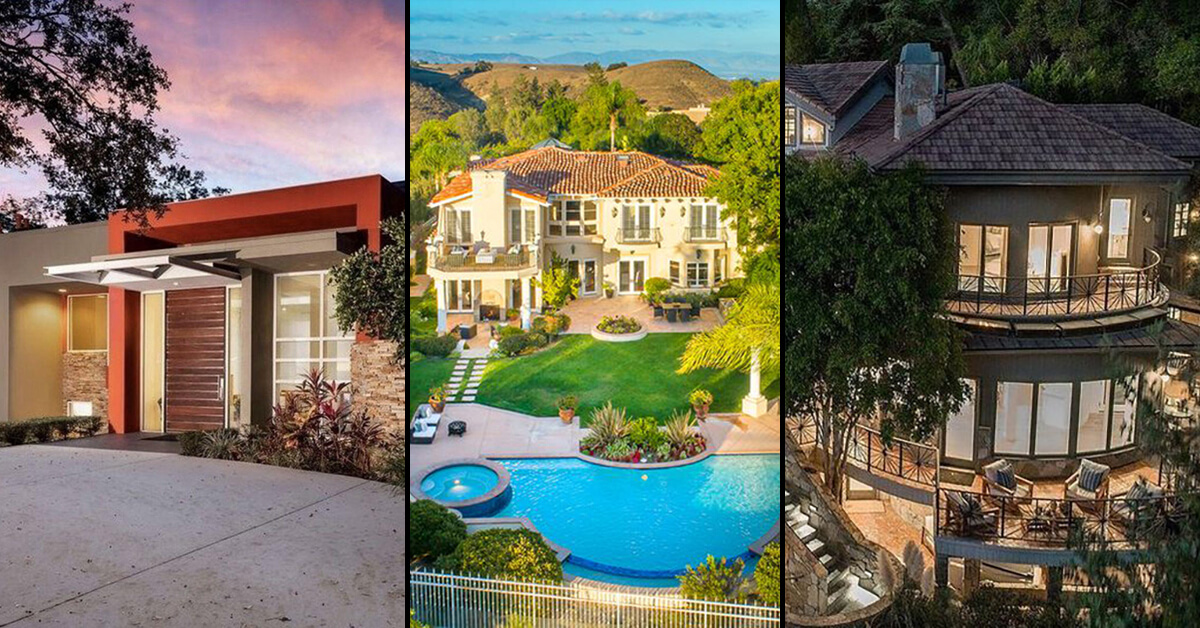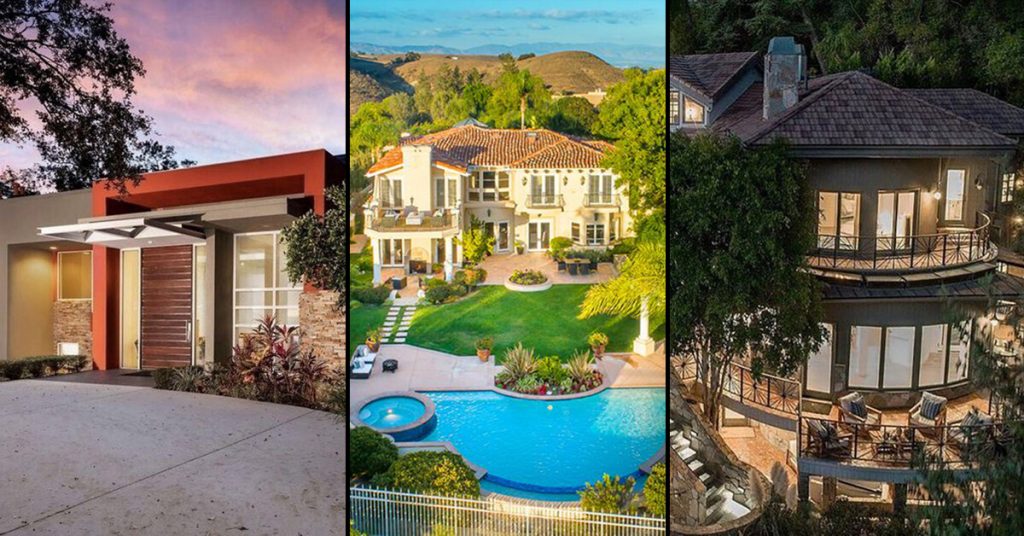 John reportedly sold the 2,000 square foot apartment for $1.7 million in 1984, which, if converted into today's currency, equals $55 million or more.
The next jaw-dropping property that John owned was a massive home in Diamond Head, Hawaii, that he bought after he got married to late-wife Kelly Preston. They eventually decided to sell the house in 2000 for $1.5 million.
But, no worries! The Travoltas still own a Santa Barbara Mansion that they purchased three years before and a $3.5 million home located in Brentwood, Los Angeles.
His Brentwood home was eventually sold to producer Scooter Braun in 2020, following John's purchase of a beautiful and lavish estate in Calabasas, Los Angeles, in 2019. This establishment is reportedly worth $2.65 million.
John also owns several other estates outside of LA. Namely, a 50 Ha estate in Maine and a mansion in Clearwater. However, the most famous one is his $3.5 million Aviation Estate.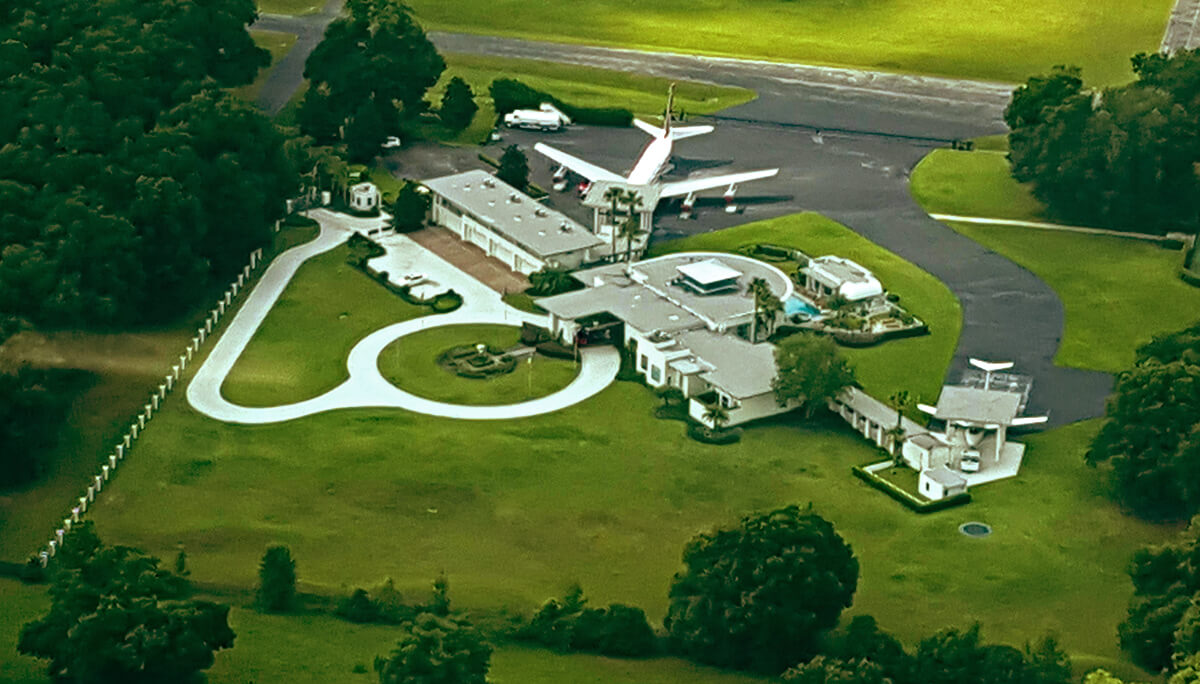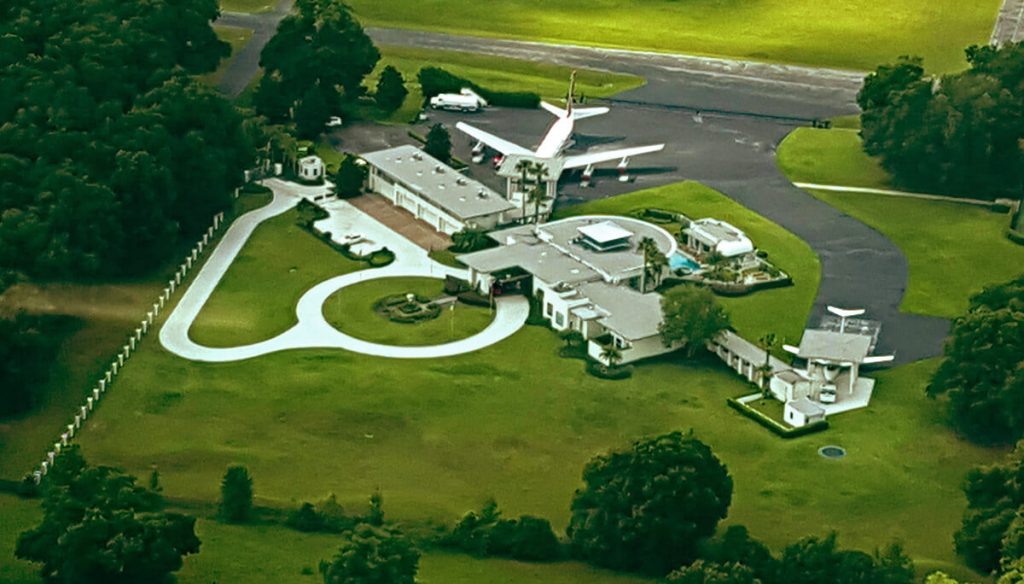 "It was always John's dream to have planes in his front yard, to practically be able to pull up to the house," Kelly Preston said in Live with Kelly and Ryan. "So that when you wanted to go to dinner, all you'd have to do was step out the door, get on the plane and whisk off," she added.
The perks of being a licensed pilot, it seems?
John's Private Airplanes Collection: Enough to Start His Own Airlines
John is a certified private pilot and can fly several different planes. He owns multiple private planes, one of them is Bombardier Challenger 601.
The Canad-air developed airplane costs somewhere between $1.2 million to $2 million. John Travolta has been seen flying this plane on numerous occasions.
Another airplane purchase by the Urban Cowboy actor was the $4.3 million Boeing 707-138. The plane was first flown in 1954 and is worth more or less $43 million. John has now given the aircraft to the Historical Aircraft Restoration Society in Australia for display.
The third airplane he owns, the symbol of his Aviation Estate, is the Boeing 727 that he purchased for $22 million. This price didn't include the cost of the renovation he did to turn this plane into his personal Air Force One!
John Travolta and His Love for European Made Fast Cars
For someone who has remained at the top hierarchy of Hollywood for more than 40 years, John Travolta knows what he wants; luxury, speed, and class.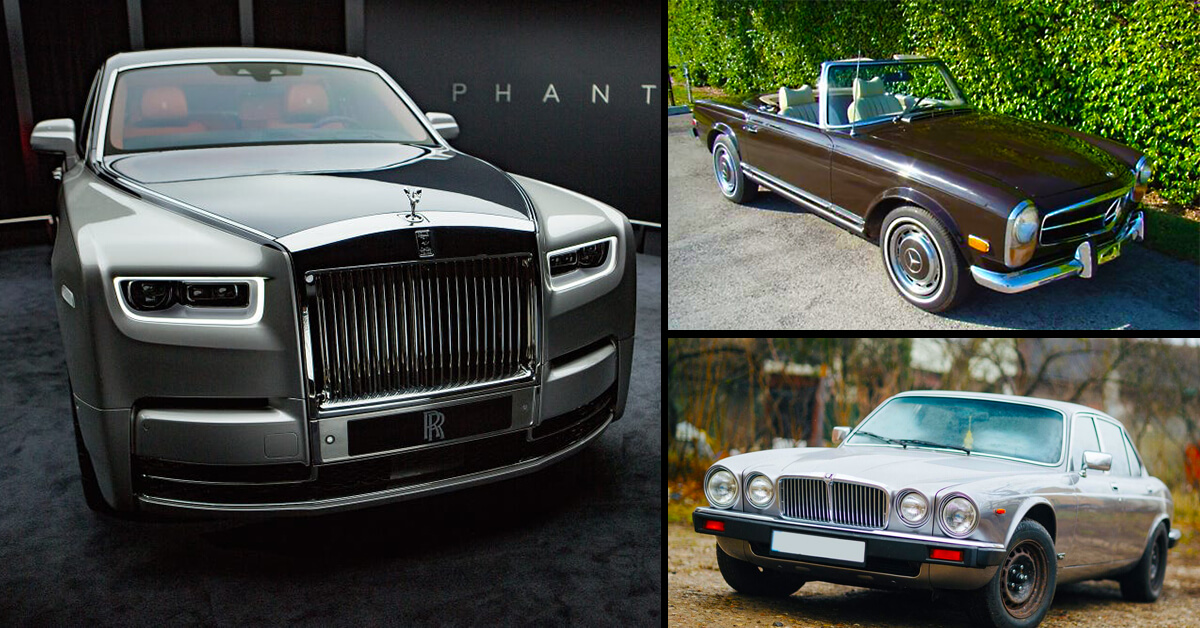 He owns a Rolls-Royce Phantom that costs him $450,000 and an additional $2,750 for the delivery fee. Each car from this series is hand-crafted, thus allowing John to request his matching exterior color.
The Pulp Fiction star also owns a Jaguar XJ6. The luxury car is the same as the one used by the British Royal Family and former Prime Ministers David Cameron and Theresa May.
Now, stepping into the German-made territory, this particular car is probably one that John used quite frequently. The 1970 Mercedes-Benz 280 SL was often seen outside his Aviation Estate, and John has also been spotted driving around Beverly Hills in this vintage car.
With the impressive list of cars, we can assume that John firmly believes that it's only the best cars for the best star!
John Travolta's Luxurious Breitling Navitimer Watch Collection
John Travolta has been the official brand ambassador for Swiss luxury brand Breitling Navitimer. In an interview, he admitted that his love for the brand is since he's "also a professional pilot and because Breitling has always maintained close ties with the world of aviation."
When asked about his watch collection, he confessed that most of them, if not all, are Breitling-made.
"I don't know how many I own, but you can be sure I'm wearing one today," he said to FHH.
Despite having lost count of his luxury watches collection, John has a favorite. That is, a Superocean Heritage 46 that cost $4,950.
Ever wonder whether the actor ever had any favorite that costs less than $1,000?
Taking Matters into His Own Hands: John Travolta Flew His Plane to Deliver Supplies to Haiti
John Travolta doesn't only use his pilot license to fly himself and his family to lavish holidays all around the world, and he also uses it to deliver aid supplies to those in need.
One of them was Haiti.
Following the 2010 Haiti earthquake, John flew his Boeing 707 filled with supplies and volunteers from the Scientology church to Port-au-Prince, Haiti. He brought six tons of military rations and medical supplies along with his wife.
"We have the ability to help make a difference in the situation in Haiti," he said to The Guardian.
With his kind heart, it's no wonder that he survived decades in a ruthless industry like Hollywood.
Where Does John Travolta Earn His Millions?
Although he has already established himself as one of Hollywood's household names, people are still perplexed by how John Travolta is able to enjoy such a lavish lifestyle.
Well, take a look at his career! He has many movies under his belt. Most of them are box-office hits.
Also, we should consider his skills in producing great movies and TV series! And with his estates scattered all around the world, it's fair to say that he's good at investment as well.
Well, this is the importance of managing your spending well!