Who is Jules LeBlanc Dating in 2023?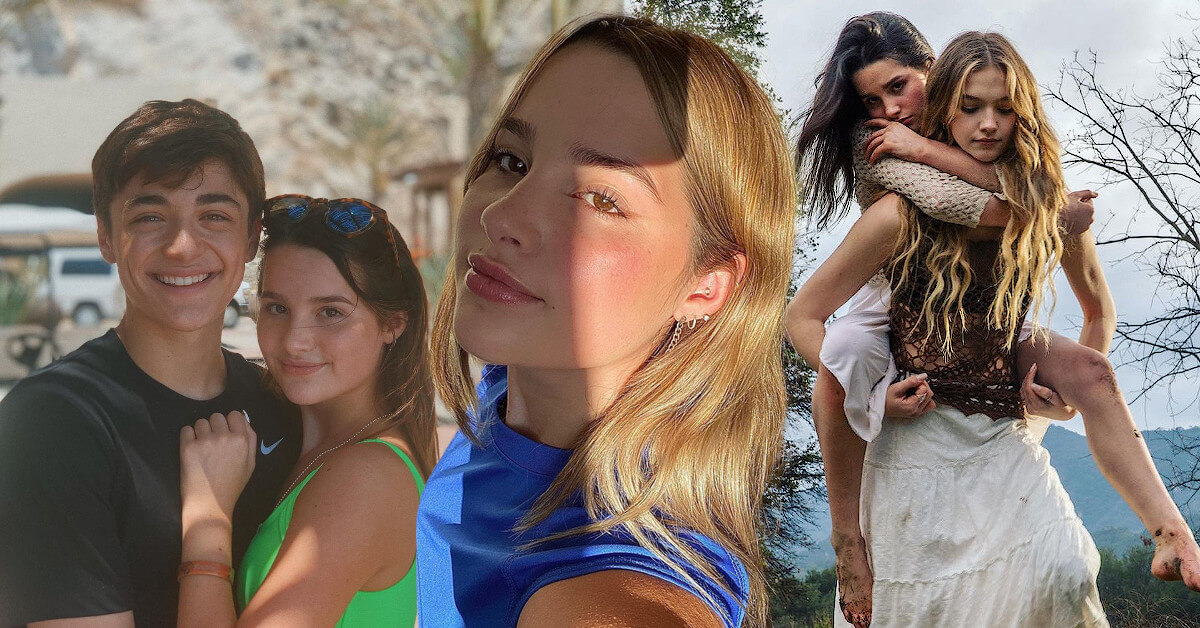 Jules LeBlanc or some of you may know her as Annie LeBlanc, is a young YouTuber who went viral for her stunning gymnastic performance when she was a child.
With her massive popularity and adorable looks, it doesn't come as a surprise when many people are interested in Jules LeBlanc, and even try to shoot their shots!
Despite her tender age, Jules LeBlanc has been linked with several people romantically, which we will look at in this article!
Are Jules LeBlanc and Jayden Bartels Dating?
Jules LeBlanc and Jayden Bartels have always been best friend goals for many people since they starred in the Nickelodeon show Side Hustle. They often do Instagram live and make many video contents together.
However, in mid-2022, rumors began to circulate that there are more behind the camera!
Jules and Jayden are rumored to be dating after several unseen pictures of them were leaked. Among those pictures were several images of Jules and Jayden kissing each other, square on the lips.
Fans have mixed reactions following the leaked photos. Some immediately began to ship them, while some also criticized the person who leaked the pictures, accusing the person of having outed Jules and Jayden without their consent.
To this day, Jules and Jayden have not commented on the rumors.
When Did Jules LeBlanc Break Up with Ex-Boyfriend Asher Angel?
Jules LeBlanc and Asher Angel used to be Hollywood's teenage power couple. They met for the first time on the set of Asher's music video for Chemistry, in which Jules starred.
When asked how the shoot went, Asher admitted that they "spent the entire day laughing and getting to know each other."
Jules and Asher were seen together once again when she went to Asher's birthday bash. While several fans were in denial and claimed they were only friends who attended each other's birthday parties, Asher's next Instagram post might have silenced all the naysayers!
Exactly on Valentine's Day in 2019, Asher posted an adorable picture of him resting his head on Jules' shoulder, with two heart emojis as the caption.
Several months later, Jules returned the favor. She posted a set of pictures of them, claiming that it was "a mini photo shoot."
Unfortunately, their young love broke up after more than a year together. Jules took to her Instagram account to announce the split, stating that "it's no ones fault" and Asher "deserves no hate."
Did Jules LeBlanc Dating Hayden Summerall?
Before fans adored her relationship with Asher Angel, Jules LeBlanc once was shipped fiercely with her close friend, Hayden Summerall.
Being both actors and musicians, the young couple has done several collaboration projects.
Their name began to take off after they did a song cover of Litter Do You Know by Alex & Sierra in 2017.
They also reunited in the series Chicken Girls, where they portrayed on-screen lovers. With their chemistry, fans began to wish that Jules and Hayden date for real!
Fans became even more convinced after Jules was spotted sitting comfortably on Hayden's lap during filming breaks.
While they never addressed the rumors, fans firmly believed that Jules and Hayden were dating and only opted to keep their relationship private.
However, Hayden eventually denied the dating rumors surrounding Jules and him after he was accused of cheating on her with Kenzie Ziegler.