Who is Katherine McNamara Boyfriend? Her Dating History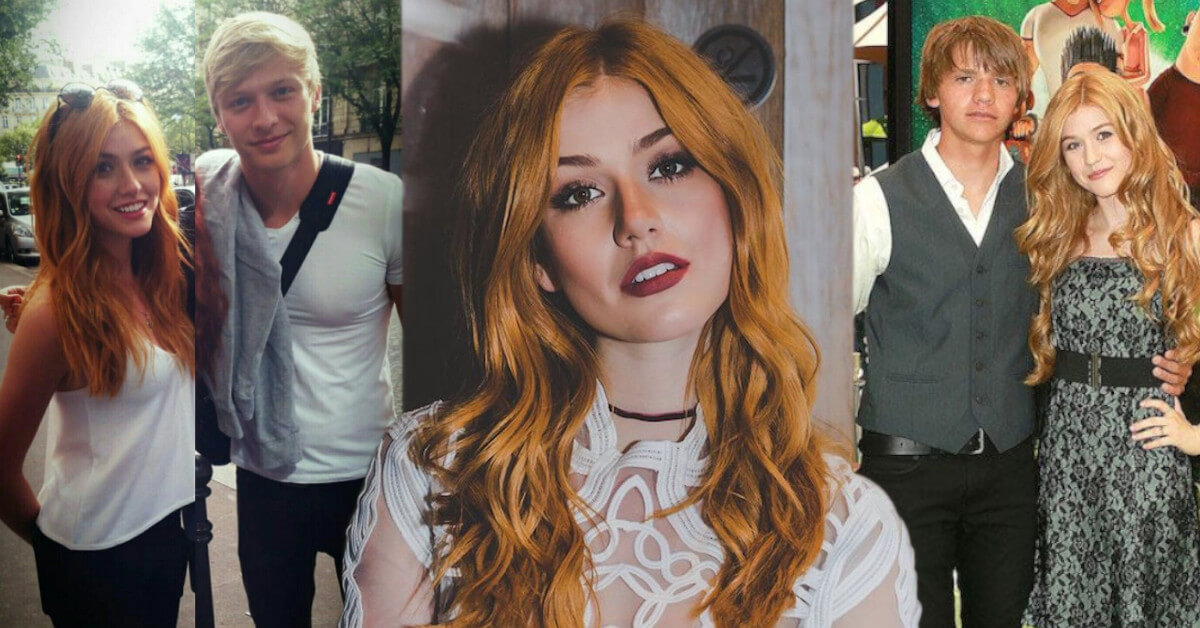 Katherine McNamara is an American actress, singer, and dancer from Kansas City, Missouri, who is probably best known for her role as Harper Munroe on the MTV comedy series Happyland, and for her lead role as Clary Fray on the Freeform fantasy series Shadowhunters.
Later, she played a recurring role as Mia in CW's Arrow. Kat McNamara also starred as Sarah O'Malley in the 2013 comedy film Contest and Sonya in the Maze Runner films.
She focused on her career, but Katherine was also involved in an anti-bullying campaign because she said that she was bullied at school. She also worked with the Lollipop Theater Network, regularly visiting children hospitalized due to serious illnesses.
In her personal life, she was linked to some of her fellow actors (and actresses), and people couldn't seem to stop talking about her. Her latest relationship was with Will Tudor, her co-star in Shadowhunters.
Meet Kat's "Quarantine Boyfriend," Bob
Katherine is not only humble and kind but also funny as heck! She often tells jokes on her social media and makes many people want to interact with her.
Her latest Twitter and Instagram jokes tell the world that she has a "quarantine boyfriend." Like, her real boyfriend. She tweeted, "Meet Bob, my Quarantine Boyfriend!".
It turned out that Bob was a dummy, LOL. In her video, she said that she's been spending a lot of time together with Bob. From watching a movie to cooking together, it was super hilarious.
In March 2020, Katherine posted a video on her Instagram where she put Bob as a punching bag and wrote that they "fought" earlier that day. However, she also said that the two had worked the issue out together, and we're on good terms, eventually.
The jokes continued. She even posted more short videos and pictures with her quarantine boyfriend and some of their activities, including cooking, watching games, clicking photo booth pictures, and working out together. Well, at least we know that Bob made her quarantine days a lot easier.
The response from her fans was enormously positive: they loved her even more and said that she was "the funniest person ever." Everybody's got to do something to make their quarantine days bearable, right?! So shout out to Katherine for not only making her quarantine more entertaining but also everybody who watches her video, too.
Is Katherine McNamara dating someone?
Don't worry, guys, Katherine was not only into her dummy but a real person as well. Throughout her career, she has been linked to some men (and women). Although she is pretty private about her personal life, the news and information spread faster than she could anticipate.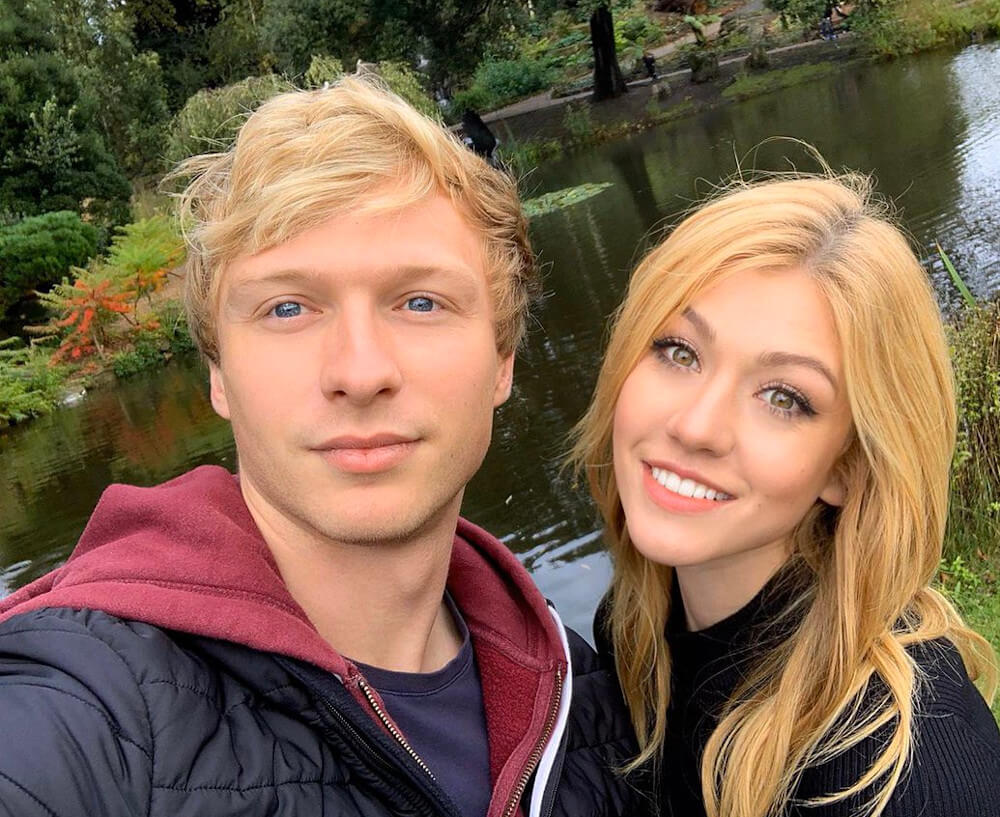 Recently, she was linked to her Shadowhunter's costar, Will Tudor. Katherine starred as Clary Fray in the series, and Will played Jonatan Morgenstern and Sebastian Verlag. The two did a pretty good job in the series, but only a little information about them in real life.
In April this year, Katherine showed her closeness with Will by writing a sweet and heartwarming message for Will on his birthday.
"Happy birthday to the one and only @willtudor1! Even though our adventures were limited this year, we still somehow managed to make a few silly spontaneous (and safe) memories nonetheless."
The opening of the caption was enough to meet everybody's heart which read it. Not to mention that Kat posted her selfie with Will, while both of them looking fabulous and enjoying time together.
She then continued, "You are so extraordinary in more ways than I can name. Whether we are silly or serious, quiet or uproarious, you truly make each moment special. Here's to more adventures and memories. Cheers to you, my dear! X"
Of course, her post received heartwarming and positive comments and also thousands of likes. Besides the fact that they were breathtakingly good-looking, the caption alone was enough to tell how sweet Katherine was as a person.
In the comment section, Will then wrote, "love you," which was followed by a red heart emoji.
However, it wasn't clear when they started dating and whether or not the couple was still together. We haven't heard about their breakup news, but there isn't any recent post about Will after the birthday letter.
Katherine is pretty active on Instagram. She posted a lot about her movies and activities in Instagram feeds and Stories. Let's hope that this lovely couple is still together, though she seems to still be in love with Bob!
A Romance Sparked Between Kat and Dove Cameron? All The Truths Revealed!
Before Katherine was linked to Will Tudor, she was rumored to have something special with Dove Cameron.
In March 2017, Dove herself tweeted that Katherine was her girlfriend! She quoted the tweet from Just Jared that said that Kat was "freakishly smart."
Dove quoted, "my girlfriend." And a day later, Kat followed it by posting a picture of her kissing Dove on the cheek and saying, "Miss this beautiful creature."
Dove herself had come out that she was bisexual and often expressed how everyone should be free to love whoever they want.
"you guys, let's take a minute to be stoked over the fact that love is a real thing. Like, HOW COOL. IT'S REAL. WE GET TO FEEL IT," the Barely Lethal actress tweeted.
Does this mean that Dove loves Kat, though? And what was their real status?
It stays as a mere rumor. Both Dove and Kate didn't address further about this rumor. Still, Dove implicitly convinced the public that the rumor was not true by expressing her love to a handsome British actor, Thomas Doherty.
One of Dove's fans asked whether she fell in love with her life or with Thomas Doherty, and she proudly said, "both."
Well, it confirms the fact that Dove and Kat weren't an item! But, don't worry, they remained good friends and are still hanging out together until now.
Kat Posted Lots of Pierson Fode's Photos on Her Instagram
Kat was also rumored to be dating her co star in her another series, Happyland. Pierson Forde, whom we might be familiar with in Naomi and Ely's No Kiss List.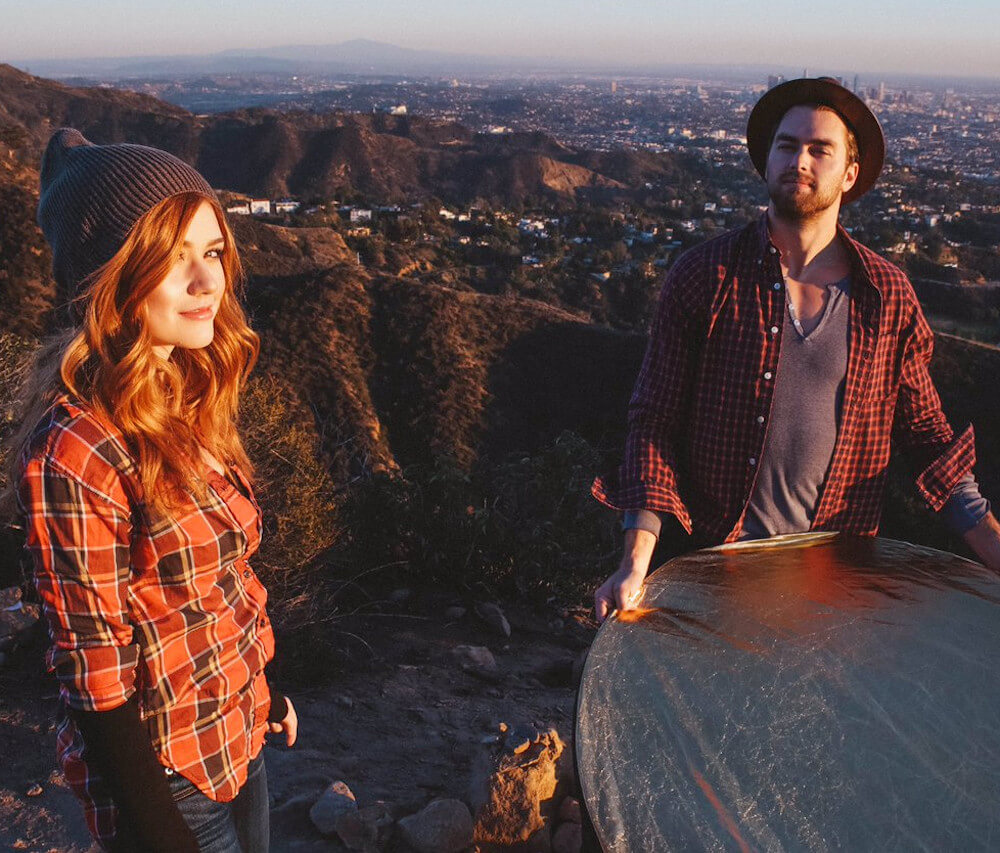 The rumor first sparked after Kat and Pierson took a selfie together on the set, and the two looked like more than just "a friend." Kat also shared many of Pierson's photos on her Instagram page.
However, that was just it: pictures on the Instagram page. And there was no evidence of them hanging out outside the movie set, so maybe they were just comfortable with each other for the sake of the series?
Besides, both of them never officially declared that they were an item, so maybe we should let this be just a rumor (although they would look cute as a couple, not going to lie!).
Being Closed to Joel Courtney Since the First Second They Met
Back in 2011, Kat was also rumored to be with an actor, Joel Courtney. Like Kat's other rumor, the two also met on set when filming Tom Sawyer & Huckleberry Finn.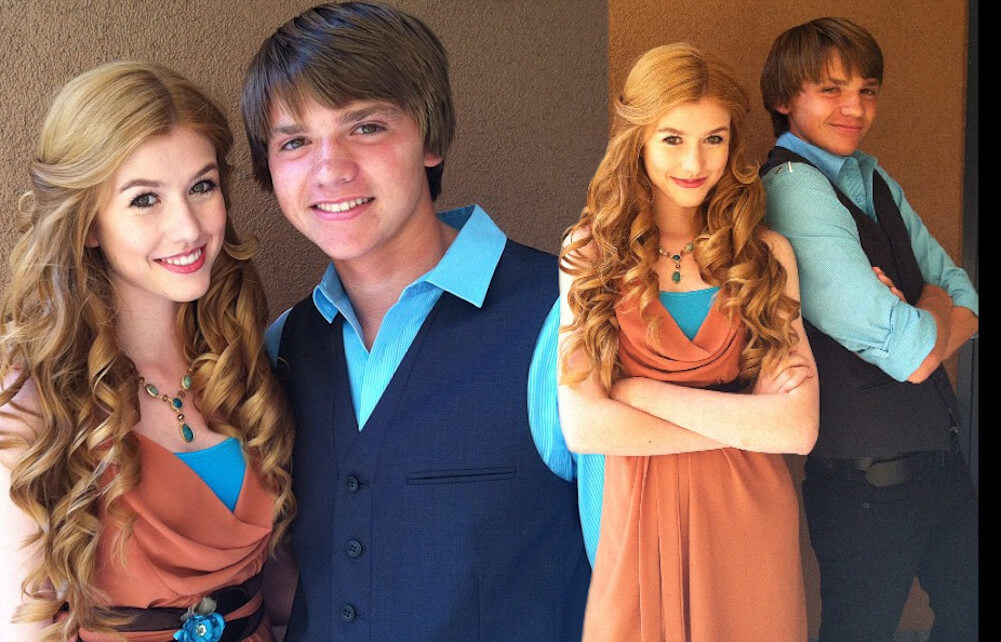 It didn't take a long time for them to be comfortable with each other. But, unlike Kat's other rumor, this time she addressed this and stated that she and Joel were only friends. But still, not a usual friend or a co-star on the set, but a friend that was close in real life.
When Joel and Kat talked about the first meeting, they revealed that the two were already close during the audition.
"You always want your friends to do well and want the people you care about to be successful and be able to do what they love," answered Kat. At the same time, she was asked about her relationship with Joel.
She also added, "It's nice to be able to watch someone grow, and be successful, and do great things." So another rumor that is proven to be wrong, guys!