Who is Kim Soo-Hyun Girlfriend in 2023? Is He Dating Anyone?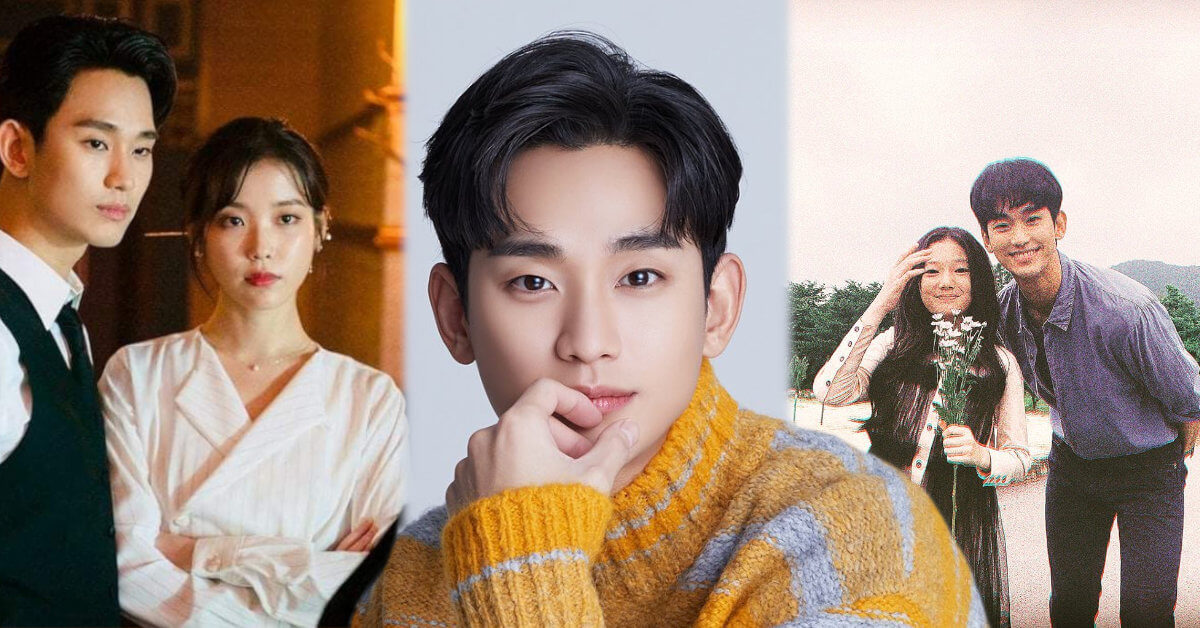 Kim Soo-Hyun is a well-known South Korean actor, born on February 16, 1988, in Seoul, South Korea. He is famous for his roles in the television dramas Dream High, My Love from the Star, It's Okay to Not Be Okay, Moon Embracing the Sun, The Producers, as well as the films Secretly, Greatly, Real, and The Thieves.
In 2019, he completed his military duty, which started in October 2017. He returned to the entertainment industry around July 2019.
Is Kim Soo-Hyun Dating Anyone?
Well, there is no official statement regarding Kim Soo-Hyun having a girlfriend or a wife. Over the years, Kim has dealt with numerous dating rumors with many of his female co-stars, and he once confessed on television that he had dated nine girls.
Kim Soo-Hyun and his girlfriend Seo Ye-Ji
After being discharged from his mandatory military service in 2019, Kim is back with a new drama series, It's Okay To Not Be Okay (2020), with a South Korean actress Seo Ye-Ji.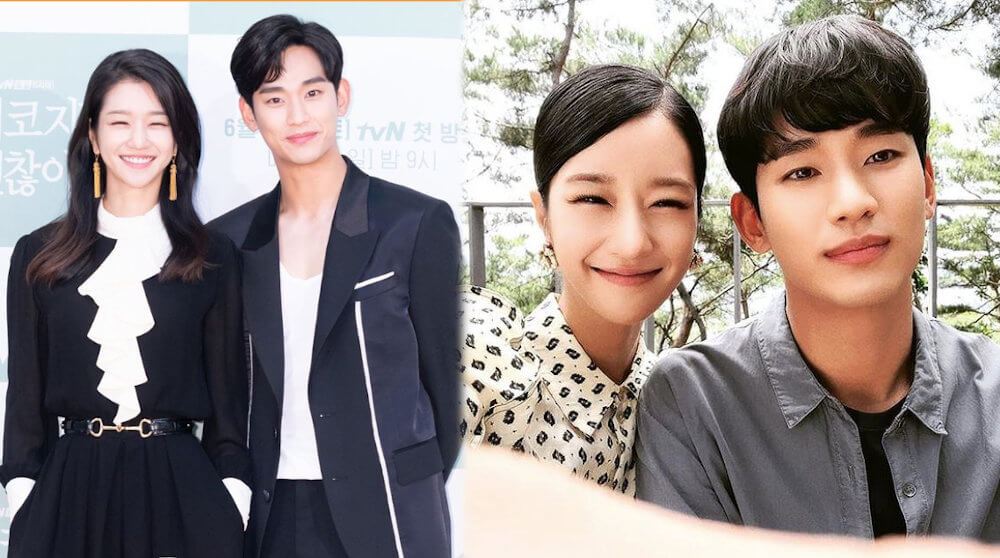 Due to the intense chemistry, rumors started flying around that the on-screen couple was dating in real life. The fact that they had been comfortable around each other since they first started shooting for the show.
In 2020, they appeared as presenters at the Baeksang Arts Awards, and many chimed they looked like a married couple.
Still, no evidence surfaced linking Kim and Seo Ye-Ji to be in a romantic relationship.
Kim Soo-Hyun and Ahn So-Hee
Earlier on, at the end of 2015, Kim was reported to be dating the former member of Wonder Girls, Ahn So Hee, who became a fireman of the Korean idol group.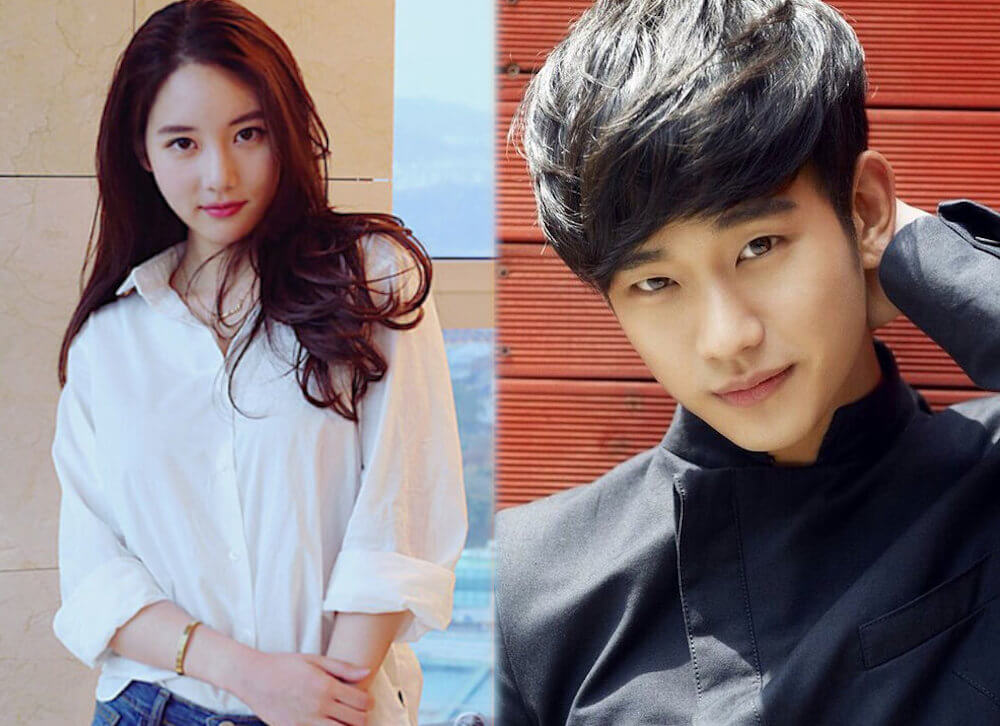 They were claimed to have been dating for at least a year, starting when she left JYP Entertainment and signed a contract with KeyEast, Kim Soo-Hyun talent agency.
When Sohee was thinking a lot about starting her acting career and wanted to sign with a new agency, Kim Soo-Hyun recommended his agency.
According, to the source, Kim often went to her apartment in Yongsan when he didn't have work. There was also a rumor that the alleged reported their marriage plan after secretly dating for a year.
However, KeyEast Entertainment, the agency that managed both the celebrities, denied them dating and released an official statement to state that the news was not true. and So-Hee was not his wife.
"We have to confirm the news that Kim Soo-Hyun and Ahn So-hee are not dating each other. They know each other, but their dating rumor is not true."
Kim Soo-Hyun and Nana
Nana and Kim So Hyun also had rumors of enthusiasm. The rumors began when Kim mentioned in one of his interviews that he picked Orange Caramel as a girl group he liked.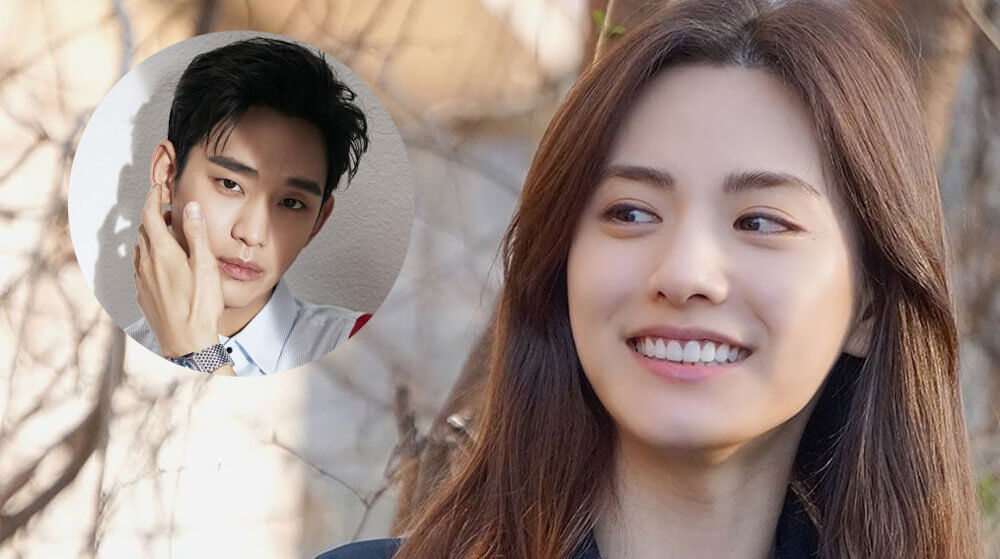 It seems that rumors have appeared because Nana cites Kim So Hyun as an ideal type. Nana (Im Jin-ah) is a Korean singer, actress, and model best known for her vocal contribution to the Korean girl group After School.
Besides that, she is also well known for her TV series and film appearances. In 2014, Nana was one of the most beautiful faces in the world.
On April 8th, 2014, Nana cleared the rumors when she appeared on Mnet's Beatles Code 3D and revealed the truth about her romance with Kim.
When she was asked about the dating rumors, she responded: "I knew about the rumors. I heard it from the staff that told me they heard it from the reporters, but there's no smoke without fire."
Nana further added, "I think it's because I pointed out that Kim Soo Hyun is my ideal type." However, Kim denies his passionate enthusiasm, "It is a hoax that a reporter did without permission."
Kim Soo-Hyun and Yoona
Back in 2011, Kim Soo Hyun and Im Yoon-ah, better known as Yoona, were rumored to have dated. She is a South Korean pop singer and actress known for being a member of the South Korean girl group Girls' Generation.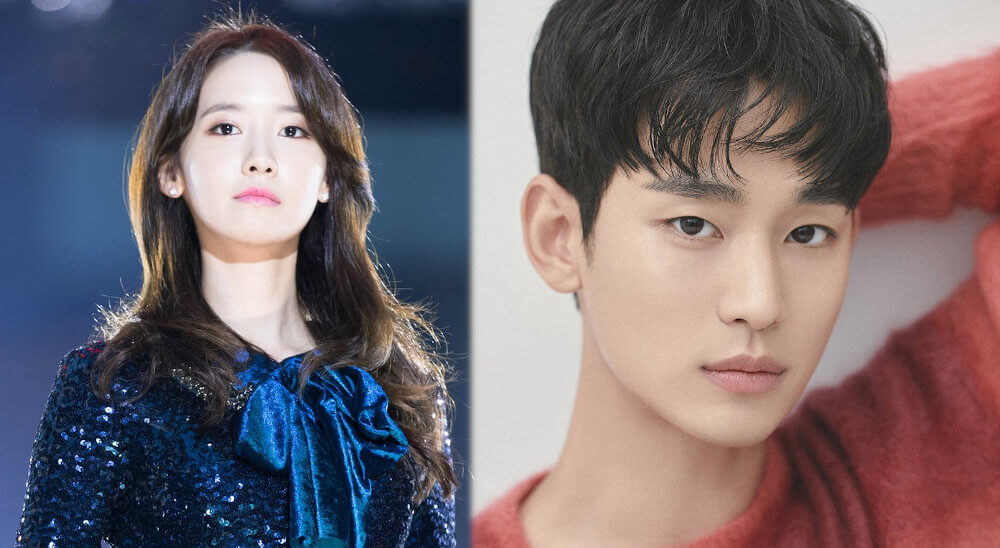 Kim and Yoona are both Christian, and it was said that Kim and Yoona had their first meeting in a church, and their dating relationship started.
However, neither of their agencies has confirmed the relationship, and there has been no concrete evidence that would prove that they have indeed dated or the reason for their break-up.
Kim Soo-Hyun and Miss A's Suzy
In 2011, when Kim Soo-Hyun was shooting for Dream High, he was very close to one of his female co-stars, Bae Suzy, better known as Suzy.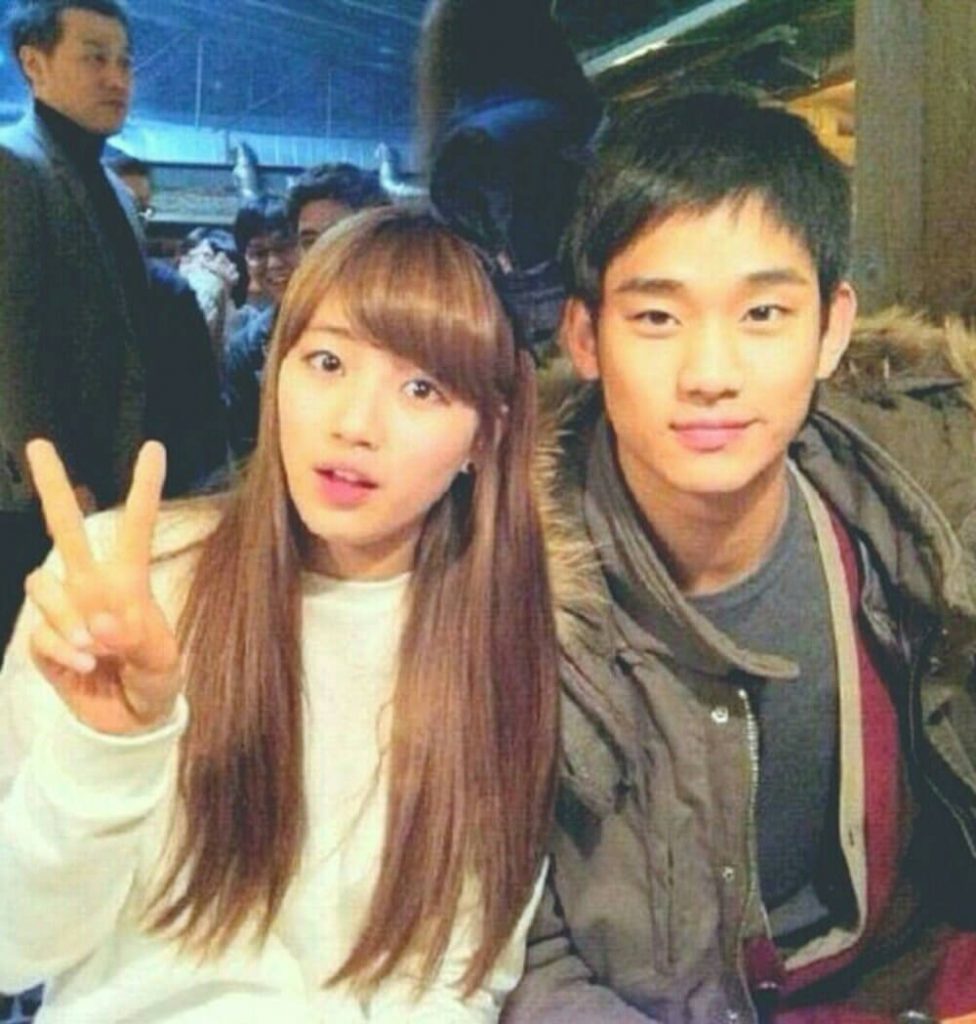 She was a former member of the Korean music group 'Miss A' before making her career in acting. They both starred in KBS's popular drama Dream High, and the rumors started circulating a couple of years after the show ended.
However, Suzy denied the rumors and clarified that she and Kim are good friends because of the show and they do often text messaging with each other when needed.
In one of her interviews, she said, "We're just close friends to each other, and I've never heard about [the dating rumor] since no one around me talked about it."
She added, "When I was filming the drama Gu Family Book, we talked before the drama filming since he knew about the place where I was filming more than anyone else."
Kim Soo-Hyun and IU
Kim Soo-Hyun was rumored to be in a romantic relationship with another South Korean actress Lee Ji-Eun aka IU. In 2011. Kim and his rumored girlfriend starred in KBS's popular drama Dream High alongside Suzy.
The two then worked again in The Producers (2015), with the latest being 2019's hit drama series, Hotel Del Luna, where we saw Kim in a cameo as the CEO of Hotel Blue Moon.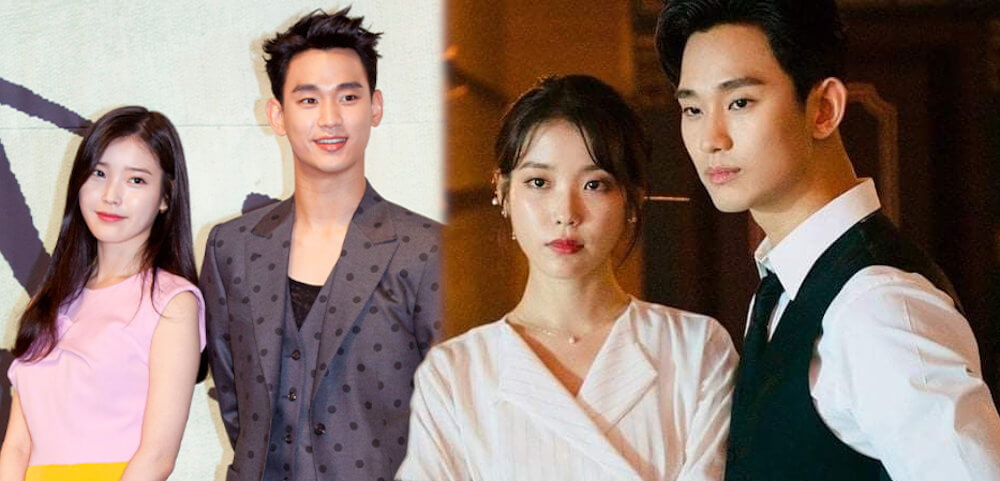 In 2017, IU asked Kim to be the model for her music video for her song "Ending Scene."
Though there are many dating rumors, IU said they are best friends since they both starred in the drama Dream High.
The actor has said about his ideal types of girl
In 2007, he wrote a few sentences about his ideal girlfriend:
"When I am sad, she needs to be sad because of me."
"She needs to think of me no matter who she sees and more than anything"
"She should never doubt me."
He also once said that his ideal woman was actress Kaya Scodelario
In 2012, Kim Soo Hyun met up with his celebrity crush, Kaya Scodelario. The two paired up in a commercial spread for jewelry brand J. Estina. She shared photos of herself with Kim, enjoying a meal with their support team.
The British actress tweeted, "I have fallen in love with Korea…". Their fans replied, "Looks like Kim Soo Hyun fulfilled his wish."
Career
Kim Soo Hyun interested in acting since his childhood days and took acting classes while studying in high school. For the first time, Kim appeared on the television screen in an as supporting role in the family sitcom Kimchi Cheese Smile in 2007.
A year later, he was signed as a lead actor in KBS's youth award-winning drama Jungle Fish. In 2011, he gained widespread fame in parts of Asia and Korea with Song Sam-dong in the teen musical drama Dream High.
Quick Facts
Before his debut, he worked as a model for an online shopping website that sold underwear owned by his friend.
In 2015, it was revealed that he has a paternal half-sister named Kim Ju-na, a singer.
Kim Soo-Hyun officially began his mandatory military service on October 23, 2017. After two years, he received an early promotion as a Sergeant. In mid-2019, Kim was discharged.
He is also a Bowling enthusiast. In 2016, he even applied to become a professional bowler. He reached 10th position out of the 114 participants on his first try-out tournament.
His father was the lead singer of the 80's band Seven Dolphins.
Kim Soo-Hyun is the highest-paid Korean actor. In 2013, he bought a flat for $3.5 million.
He has suffered from heart problems since middle school. In 2013, he went through heart surgery, just three years after making his debut as an actor.
Kim is also an avid photographer.