7 Jan 1971

Age: 48

United States
Actor
Zodiac sign

Capricorn

Sexual orientation

Straight
5.10 ft
181 lb
Body Measurements
Height: 5.10 ft
Weight: 181 lb
Measurements:
43 15 34 in
Hair Color: Black
Eye Color: Blue
---
Jeremy Renner is an American actor best known for his role as Sergeant William James in The Hurt Locker", as well as Clint "Hawkeye" Barton in the Marvel Cinimatic Universe.
---
---
Movies
---
Fears
Fear of toothlessness in children

Fear of being stalked
---
Relationships
Sonni Pacheco

(2011 - 2015)

Ex Wife

Janet Montgomery

(2011)

Charlize Theron

(2010)

Rumor

Jes Macallan

(2005 - 2010)
---
Pets
Franklin (Miniature French bulldog) [2011-2012]

Hemmi

Bentley
---
Trivia
Jeremy's nickname is "Renni".

Played the drums till he was 20yrs then he took up the guitar.

In addition to acting, Jeremy is also a musician and a writer.

He smokes camel cigarettes.

Jeremy is left handed.
---
Cars
Dodge Charger

Porsche Carrera 4

Tesla Model S
---
Real Estate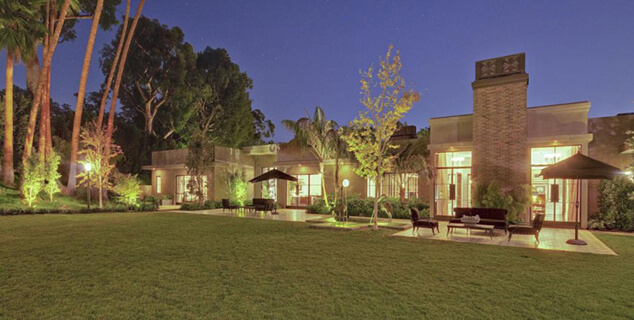 The mansion now has six bedrooms, 11 bathrooms, five fireplaces, a theater, is 10,000 square feet, and has multiple pools and fountains scattered about the property.
Location: Los Angeles
Price: $25 million
---
Hobbies
House flipping

Puzzles
---
Quotes
Not every actor gives their life to do this job. Some just do it as a job. Well, it's my life.

I live my life through fear. If I'm afraid of it I'll do it just so I'm not afraid of it anymore.

I like to stay busy, I like to stay focused, and I like to stay creative. Without being creative I'd be dead.

Grab love of life every day. Because we're all gonna die. It's difficult to live that way. Most people are afraid to. Or can't. I find it very difficult.

What matters to me is learning and growing, and getting to do what I love to do. As long as I can do that, I'm happy.

Accents can be a great tool to tell a story - but if you do it wrong, it pulls you right out of the movie.
---
---