Top 15 Nina Dobrev Quotes & Sayings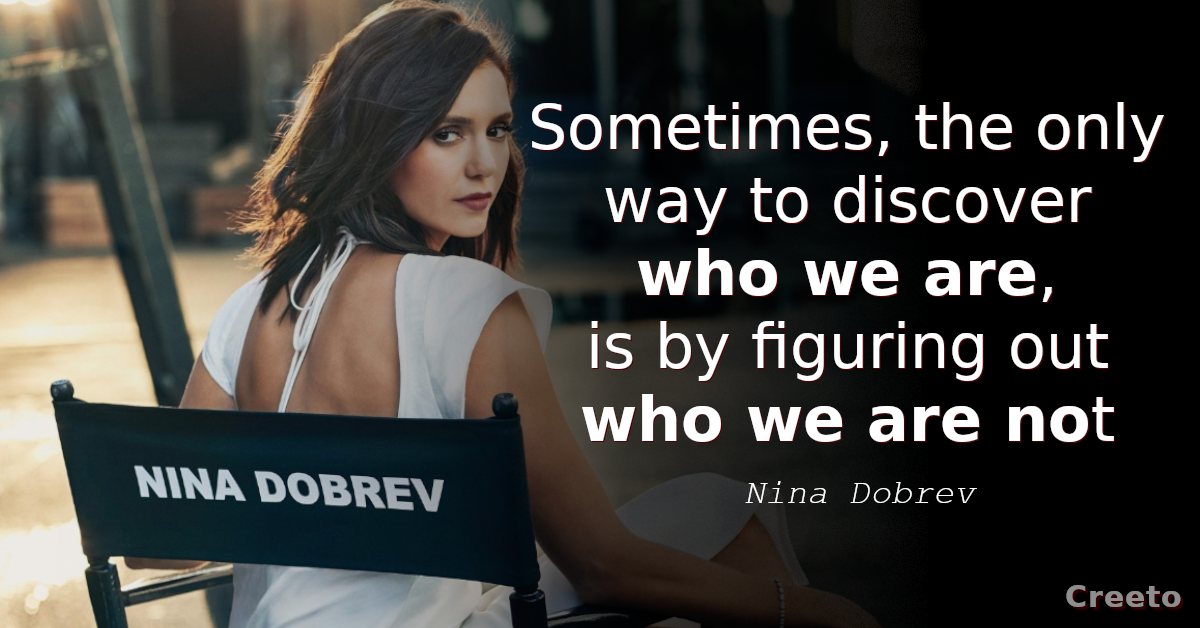 Nina Dobrev is a Bulgarian Canadian actress and model. She is best known for her role of Elena Gilbert on The CW's supernatural drama, The Vampire Diaries.
In this article, we have shared some powerful collection of Nina Dobrev quotes about success.
I don't like any kind of negativity. I try to be good to everyone, whether it's a love, a friend, an ex. I'll always try to treat people the way I want to be treated.

Even though you're growing up, you should never stop having fun.

I like to keep some things to myself, because its called a private life, not public.

Sometimes, the only way to discover who we are, is by figuring out who we are not.

It's good to be challenged, to keep moving forward, and keep being inspired and scared. I feel like, if you're not afraid of something, you shouldn't do it. If you're just coasting through things, what's the point? You're not learning.

I don't need a boyfriend to be happy. If I meet someone and I want to be with him, then I will be. I'm very confident in being single until I find someone who I'm extremely crazy about and who I want to devote my time and love to. Until then, I will just be on my own and I am totally fine with that.

People aren't defined by their relationships. The whole point is being true to yourself and not losing yourself in relationships, whether romances or friendships.

I love playing confused, broken characters.

I think you have to draw from any character and bring it to yourself as much as possible.

I literally pass out when I see blood.

When I work out, I feel happy, confident, and accomplished.

In my day-to-day life, I'm kind of a tomboy. I like being comfortable.

Savasana is the easiest and most important yoga move because it's so simple. Lying there is meditative.

I'm constantly trying to make myself better, to learn more. I didn't finish college, so I feel like I'm always having to prove myself. I don't want to feel like the smallest person in the room.

My whole mentality is that I eat what I want within moderation, and I have a little bit of everything. If you deprive yourself, you get moody and unhappy, and you have to enjoy life.