Top 16 Ana de Armas Quotes & Sayings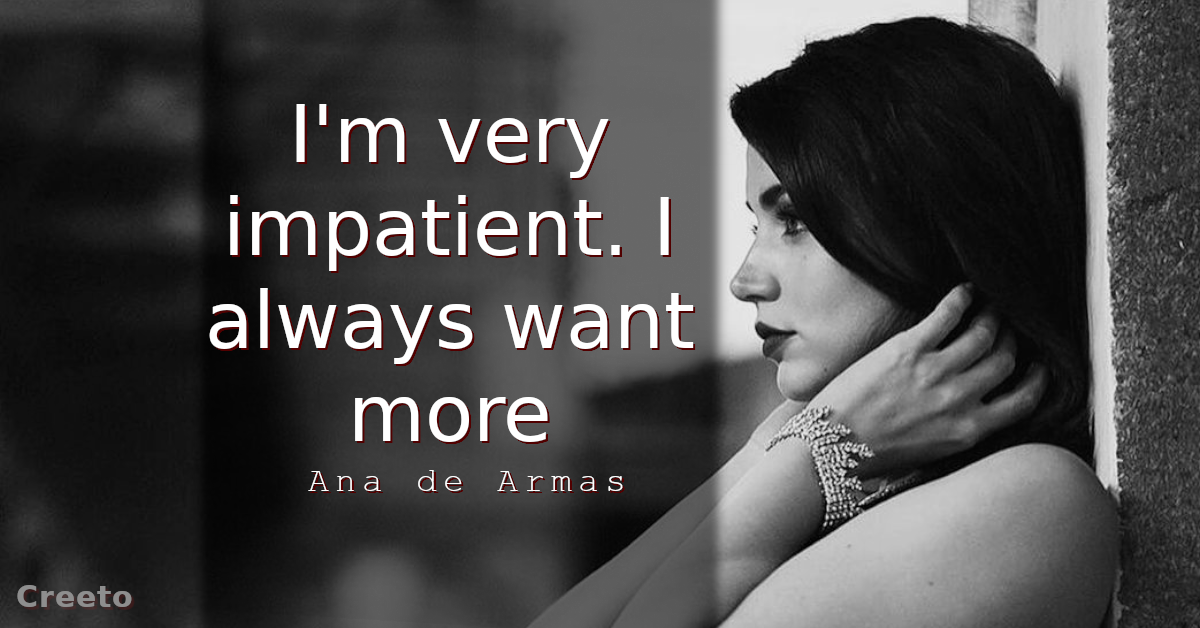 Ana de Armas is a Cuban-Spanish actress who was born on April 30, 1988. She started her career as a teenager and had a leading role in the romantic drama Una rosa de Francia (2006), directed by Manuel Gutiérrez Aragón. Her first big role in US was Bel in thriller Knock Knock.
Explore some of Ana de Armas best quotations and sayings.
You can always go back to the place where you were comfortable, the place where you're from.

Everyone deserves the opportunity to fight for the part they want.

I am not a person who plans things in advance.

I want to do everything and beyond. I want to create impact.

My life and career have been a big improvisation.

I'm very impatient. I always want more.

I can't stay in one place for too long.

I always need to keep moving.

I prefer flat shoes and comfort: I feel more like myself.

I know it sounds like I'm playing all these wives and girlfriends, but they're not waiting at home. I wear the pants.

I don't like feeling stuck, like I'm not going anywhere.

I'm ambitious in a good way. I've never wanted to settle as long as I've thought there's more.

I don't mind playing someone's girlfriend or wife if I have something to say, if I bring something to the picture, if I can be strong and powerful and say smart things. If not, then it's just boring.

I normally speak by moving my hands, and I'm very expressive with my face – something Cuban, I guess.

My grandparents were from Spain, and I had a Spanish passport.

I think women, we are very interesting. We have a lot to say, and sometimes it's frustrating how all the lead parts are for men.