List of India Love Boyfriends: Who Is She Dating Currently?
Her pretty face and great body didn't only attract major brands but also various men in Hollywood!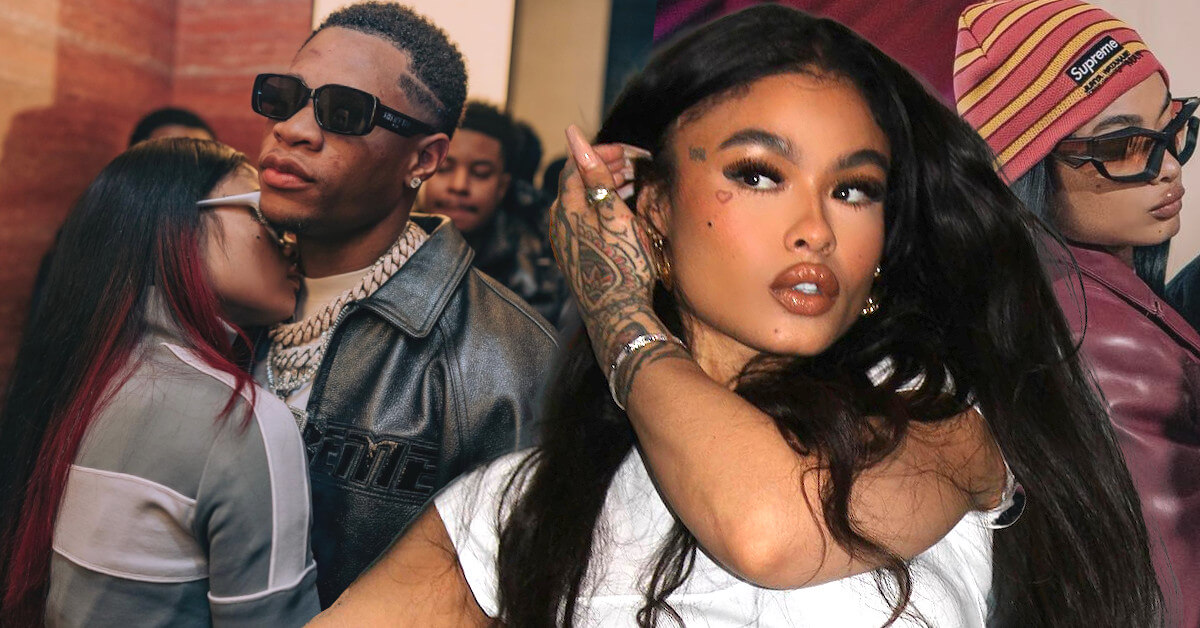 India Westbrook, famously known as India Love, is an internet personality who first gained fame through Tumblr. She later started modeling for several brands, showcasing her beauty and fabulous physique.
India Love never had problems finding love, as she has a lengthy list of ex-lovers.
Devin Haney Is India Love's Current Boyfriend
In 2021, India Love was seen in Devin Haney's Instagram live. While the pair seemed cute together, many opposed their relationship out of rumors that India was a homewrecker.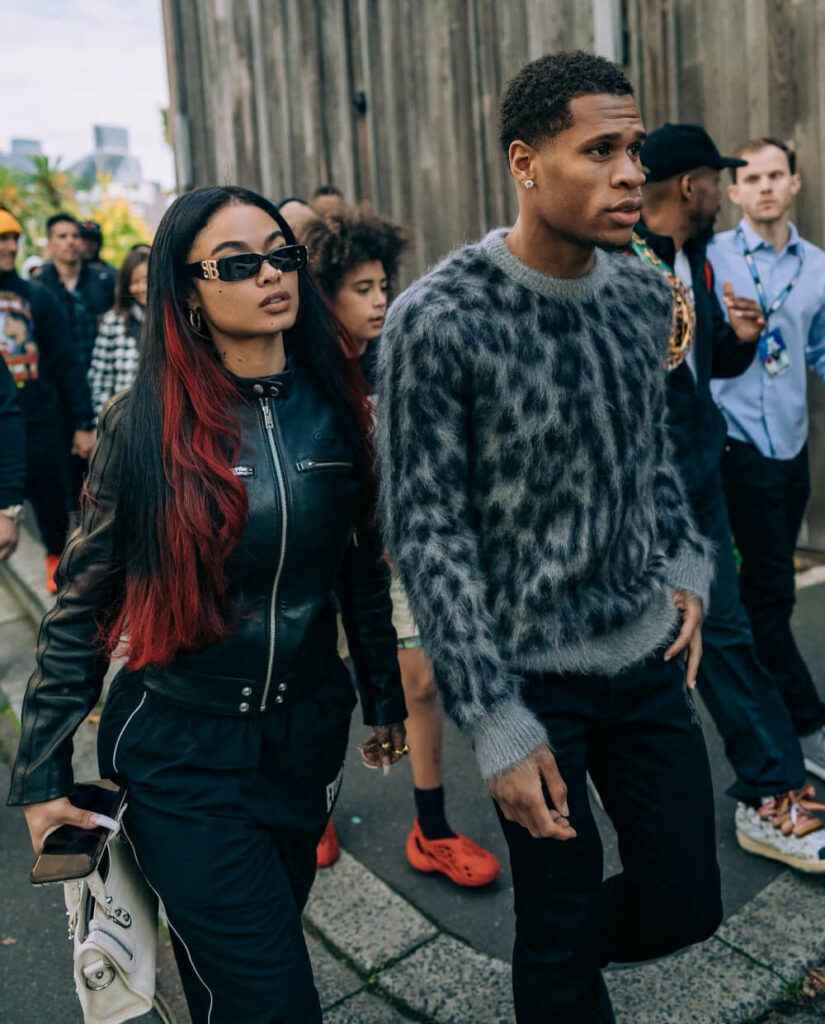 Yep, only a week before Devin showed off India on his Instagram, he was still in a relationship with Jania Meshell and even flaunted PDA together!
Despite the accusations, neither India nor Devin was bothered by them and continued to publish their romance on their respective Instagram accounts.
She even posted an Instagram story, showing off a massive rose bouquet Devin gifted her, claiming that she "have the best man in the whole wide world."
India Love Denied Rumors of Alleged Boyfriend
India Love and rapper Roddy Ricch sparked some dating rumors after she posted a video of their Miami getaway. In the video, India was chilling by the poolside while Roddy casually walked in front of her.
Fans began to speculate that the pair were dating, and India went to Miami with Roddy for Super Bowl. The rumors circulated like crazy to the point that India had to clarify and state that she and Roddy "aren't together."
In an Instagram comment, India claimed that she and Robby were only "two friends who enjoy each others time."
When Did India Love Start Dating Sheck Wes?
India Love and Sheck Wes failed to keep their romance under wraps because fans noticed the same hoodie in both India and Sheck's Instagram posts.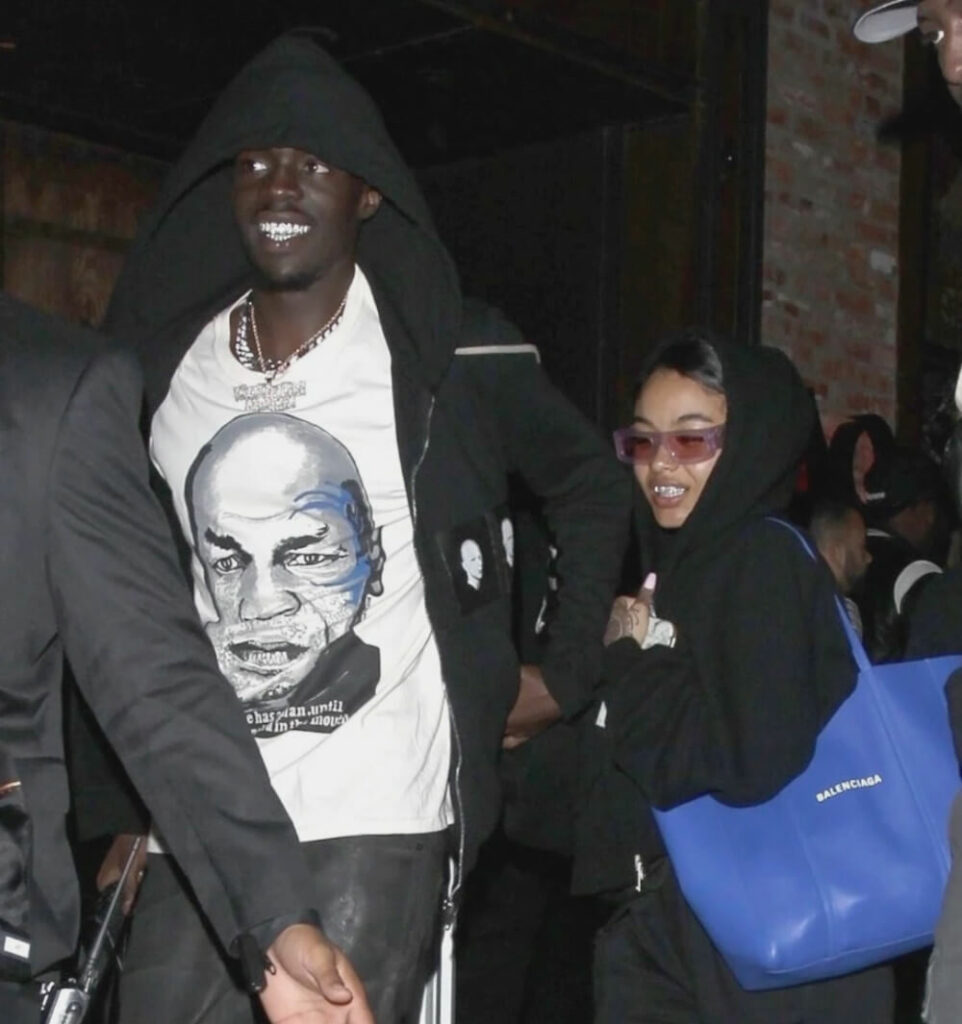 However, it seems India realized staying hush-hush isn't her at all! Soon after the rumors circulated, she posted several pictures of Sheck on her Instagram story, confirming that they were dating.
Although India seemed head over heels for Sheck, many fans were concerned with India, as Sheck was previously accused of abusing his ex-girlfriend, Justine Skye.
Fans' concern appeared to be accurate as several months later, India posted a message on her Instagram indicating she and Sheck were no longer an item.
Is Jonnu Smith India Love's Ex-Boyfriend?
India Love's relationship with Sheck Wes wasn't the first relationship that had fans fear for her safety. When India dated Jonnu Smith, fans were concerned about Jonnu's ex-girlfriend's somewhat psychotic behavior.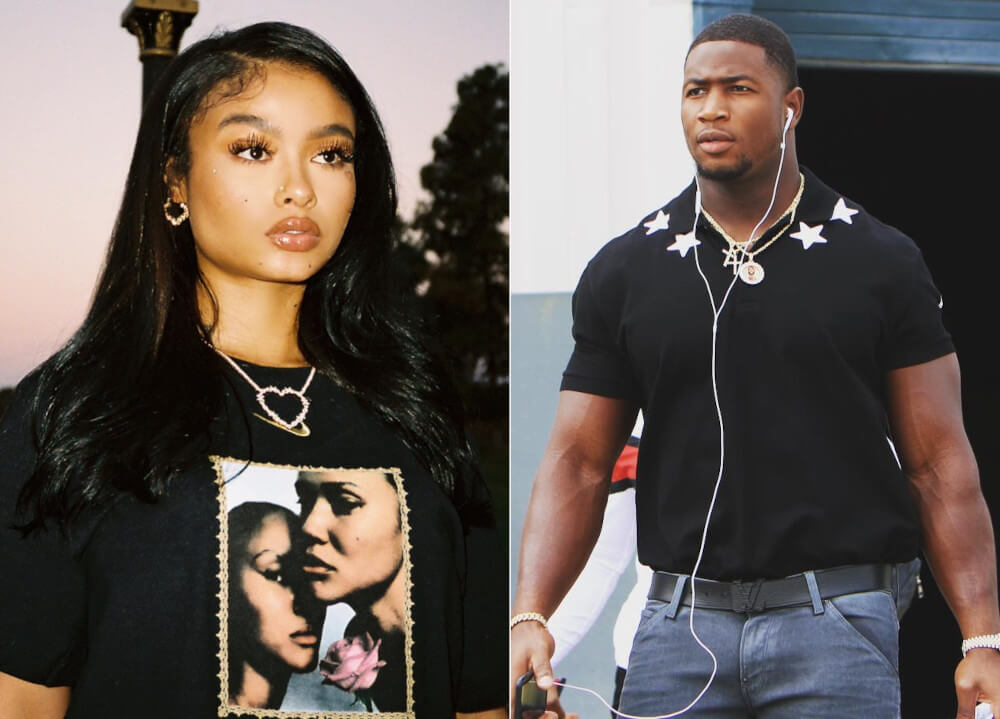 Before dating India, Jonnu once suffered from severe burns on the part of his body after his pregnant ex-girlfriend threw boiling water on him. Fans were immediately concerned, in fear that his ex-girlfriend would do something to India for dating her ex-man.
Fortunately, until India decided to end things with Jonny, she remained safe and sound from the ex-girlfriend.
Did India Love Cheat with Ex-Boyfriend Rich the Kid?
Shortly before she started dating Jonnu Smith, India Love was caught in a family feud between rapper Rich the Kid and his wife. Rich's wife, Elle, accused him of cheating with several women, including India.
Through Instagram, Elle posted several screenshots of Rich the Kid's conversation with his side ladies. One of them was a conversation with India, in which she asked whether he was still married, and Rich the Kid responded that he was not.
India Love didn't comment on the accusation.
Did India Love Really Date Her On-Screen Boyfriend?
India Love and Lil Yachty showed perfect chemistry as lovers in his music video for Forever Young.
In the video, the pair went on an amusement park date and were affectionate with each other. Fans quickly suspected that they were dating!
This wasn't the first time India and Lil Yachty were involved with each other. In 2016, he got into a feud with fellow rapper Soulja Boy and claimed that India was "his girl."
The pair didn't elaborate on whether they were dating or it was just a term of endearment between friends, though.
Is Rick Ross India Love's Ex?
India Love once caused quite a stir after posting a thirst trap to celebrate her 21st birthday. While fans were definitely thirsting for her fabulous physique, many raised eyebrows at Rick Ross' comments on the post.
Rick Ross left an eye emoji on the pictures, and while it was nothing explicit, fans found it weird and slightly creepy that Rick tried to hit on someone who barely turns legal.
However, according to The Jasmine Brand, Rick later denied dating India and said he was "just attracted to creativity."
India Love and NBA Player Cliff Dixon
Years ago, India Love was in a relationship with Cliff Dixon, a former NBA star. The couple only dated briefly and didn't share many pictures, but fans were convinced that their relationship was excellent and their split was amicable.
It appeared to ring true as India mourned the passing of Cliff, who was shot at his birthday party in 2019. In her Instagram story, she remembered Cliff as "a great man."
India Love's Rumored Elder Partner Is A Rapper
When you're as beautiful as India, it's understandable that many lads tried to hit their shot. However, things became downright creepy when an adult hit on an 18-year-old lady, right?
Well, it was precisely what India's fans were concerned about. When she was 18, she was rumored to be dating rapper The Game, who was way older.
The rumors began to spark after they were spotted leaving flirty comments on each other's Instagram posts, and even at one point, India referred to The Game as "baby."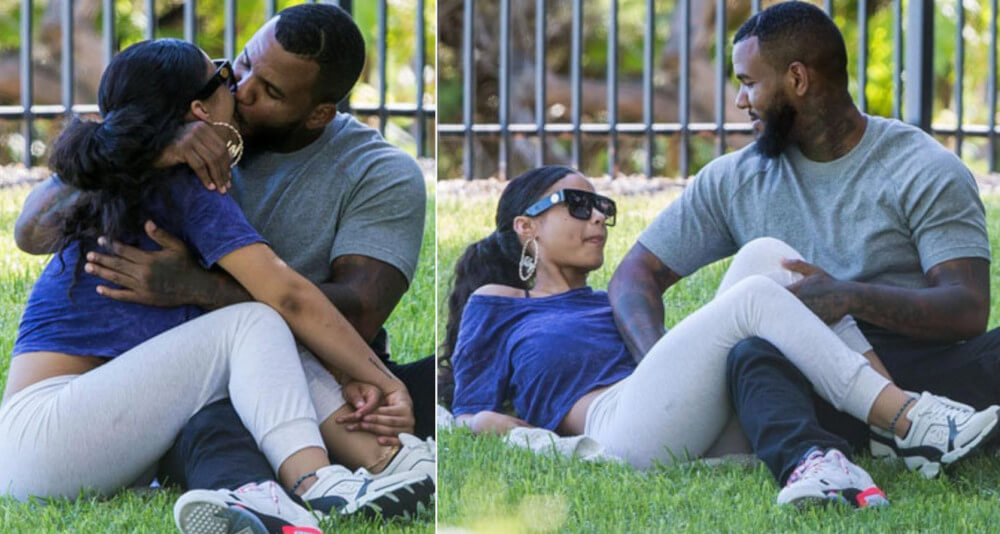 Feeling fed up with the backlash, The Game commented on an Instagram post and stated that he and India "have never had sex," but at the same time, tried to justify his flirty comments by claiming that India was "grown, legal & more mature."
Inside India Love's Romance with Justin Combs
India Love briefly dated P Diddy's son, Justin Combs, in 2014. The young couple was frequently seen on multiple occasions, even sometimes sharing their pictures on social media.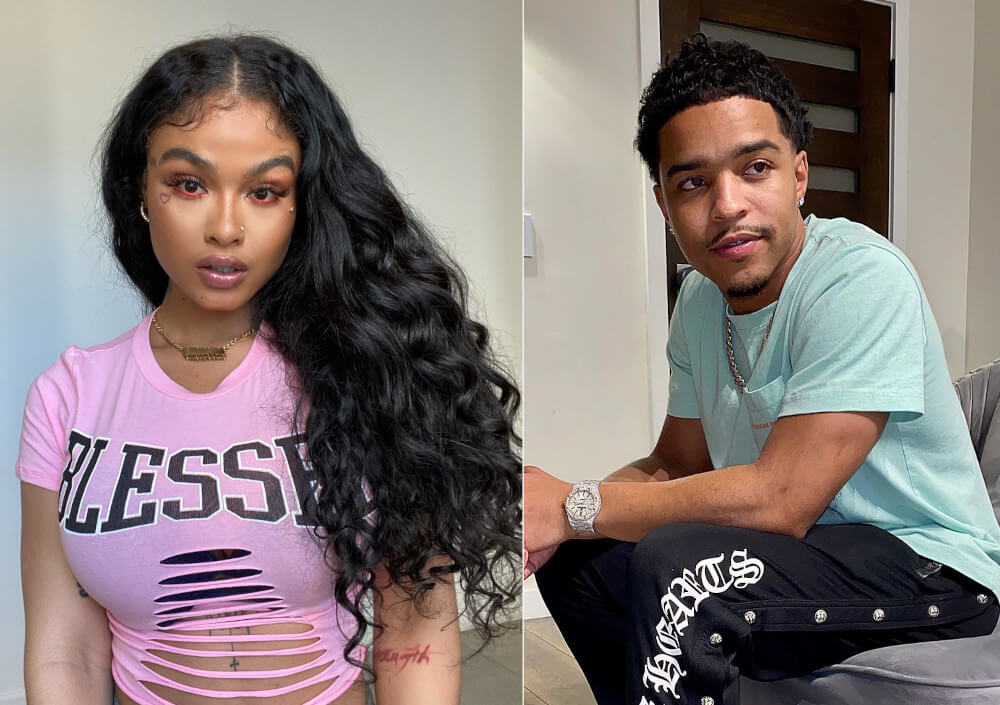 They even celebrated Christmas together, and several fans began to wonder if they were serious about their relationship.
Unfortunately, India and Justin decided to end their relationship several months later, in 2015. None of them revealed the reason behind their separation.
India Love Got Some Petty Ex-Boyfriends, Here Are Them
India Love once dated Ron Robinson in 2010. Their relationship lasted for four years, quite a long time compared to India's other ex-lovers! However, it seemed like their breakup was a bit messy, as Ron was still bitter about it, even after two years.
Ron dragged India's other ex, The Game, mocked her for sleeping with both guys, and posted the video on Snapchat. Fans were not impressed, especially because India and The Game's alleged relationship was when India was still 18, and even he denied that they were in a relationship.
Despite the public diss, India preferred to keep quiet and not clap back to Ron and The Game. According to Hip Hollywood, India "kind of have to resort to God figuring it out" because she "can't help the pettiness of anybody."