Top 11 Lily James Quotes & Sayings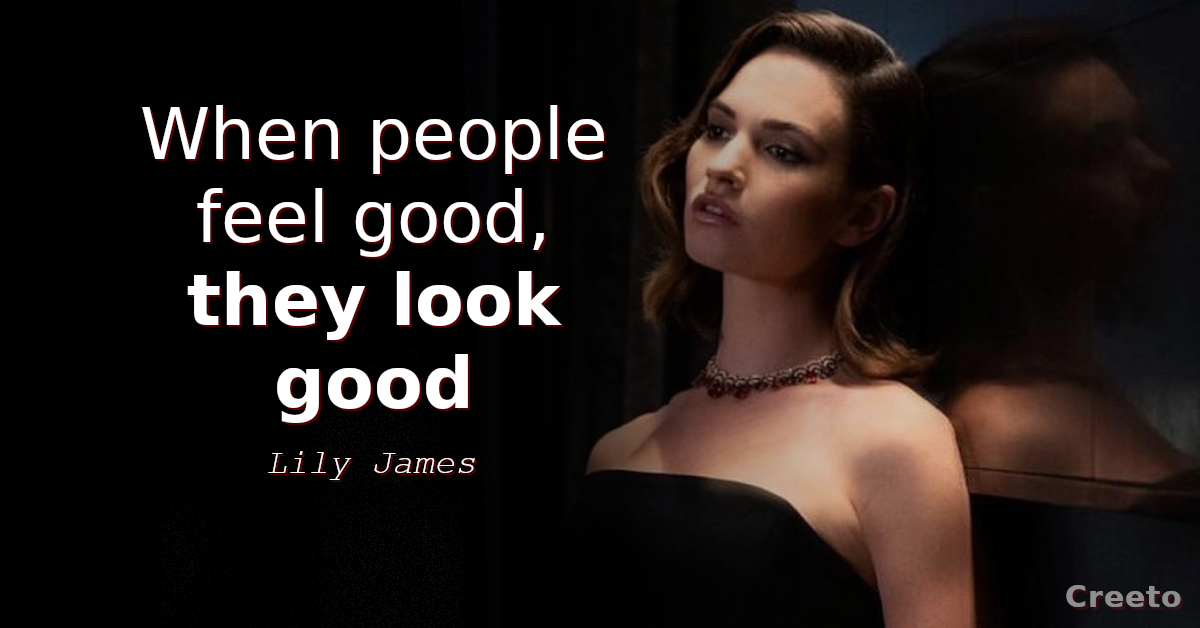 Lily James is an English actress born on 5th April 1989. She is best known for her roles in movies and TV shows like Cinderella, Baby Driver, Mamma Mia! Here We go Again, Downton Abbey and more.
Explore some of Lily James best quotations and sayings.
I think that period dramas just need zombies

I don't like seeing celebs looking too skinny, I love it when they look healthy and comfortable in their bodies and embrace their curves

My dad did every single accent under the sun, and he would read bedtime stories

There's nothing wrong with falling in love and sharing your life with someone

When people feel good, they look good

I really want to play interesting roles, but you want to work, so it's a balancing game

I can only show what I have received from the characters. That's what's scary because you're never going to be everyone's taste and you don't want to let people down. But, I can only do what I can do

The first Disney movie I saw I think was 'Snow White.' I loved all the Disney princess movies

Boarding school in Tring was a bit of a bubble that burst when I went to Hackney to go to drama school

Playing a Disney princess is the most amazing, unbelievable thing and on the other, it's completely terrifying. I would say it's a cocktail of every sort of emotion. Princesses are great role models, they teach you about grief loss and have big hearts

Mum would have a panic attack if she had to stand up and give a speech around a table