Who is Martin Henderson Girlfriend? Who is His Wife?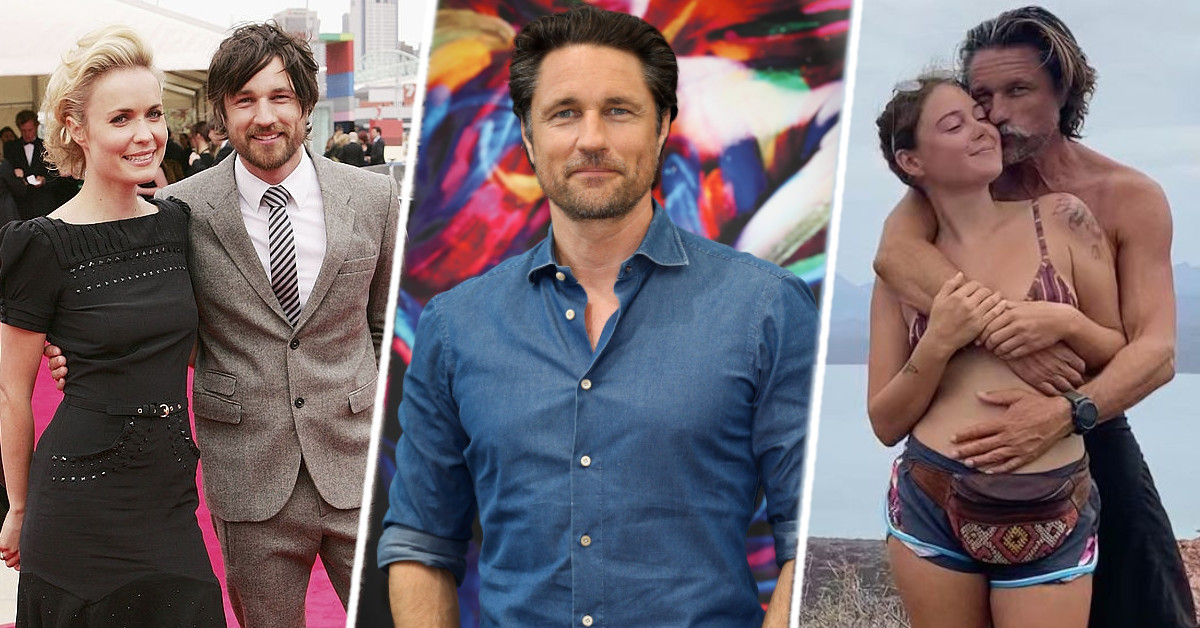 New Zealand born actor Martin Henderson is popular for his roles in ABC medical drama 'Off the Map' portraying the character of Dr. Ben Keeton. In Henderson's latest TV role in the Netflix romantic soap, Virgin River, Martin plays Jack Sheridan, the love interest of Melinda Monroe, played by Alexandra Breckenridge.
Is Martin Henderson Married? Who is His Wife?
When it comes to relationships, Henderson has always been in the spotlight. He is linked with so many pretty girls and had a reputation to quickly get into a new relationship after his breakup.
His name rose to prominence after he made an appearance for kissing Britney Spears on her music video Toxic. The actor is yet to be married but in a romantic relationship with his girlfriend, Aisha Mendez. In an interview with Herald in 2016, Martin revealed that he would love to be married and have kids if he finds the right woman.
Martin Henderson Was Ready to Start a Family with His Girlfriend, Aisha Mendez
Martin is currently dating Aisha Mendez, a Mexican Instagram model with nearly twelve thousand followers. In April 2020, the couple started posting romantic pictures of their vacation in Mexico.
In that picture, they looked like the new married couple that is enjoying their honeymoon.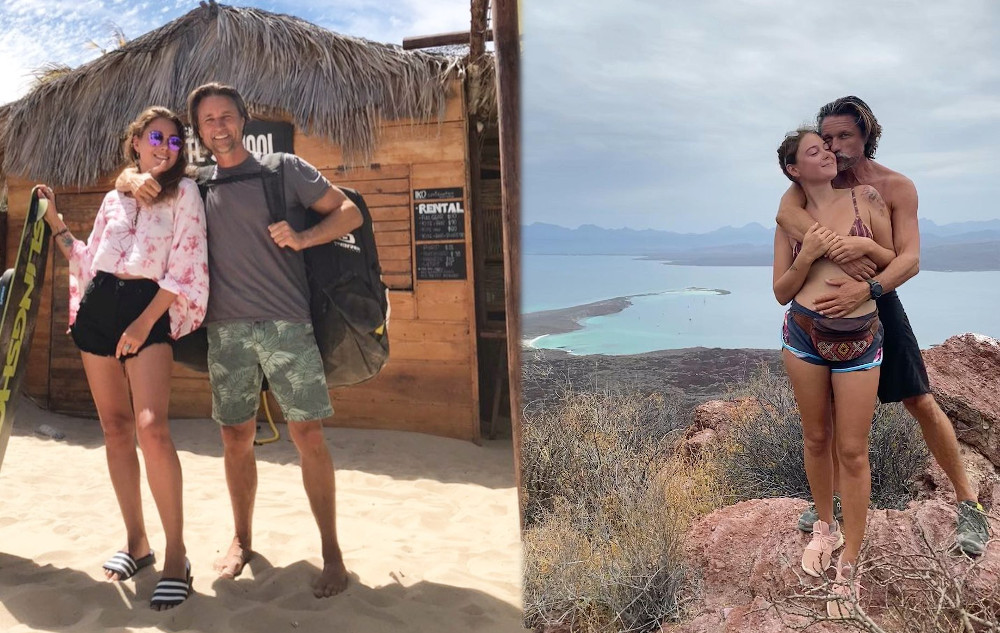 But, they haven't married yet. In May 2020, they posted a picture when they were in Baja, having another vacation and happy moments together.
Aisha reciprocated the love in October 2020, celebrating the actor's 46 birthday. "Happiest of birthdays, my darling."
He writes about a picture of his girlfriend: "Your smile lights up my days." So naturally, the fans hope that Aisha would be the wife with whom he would start his family.
However, some people doubted their relationship since they have a huge age gap between them. Well, Aisha is way younger than him. More people support them, though, so negative comments pointing out their age differences are like pebbles.
As lovely as it seems, they didn't last long. Earlier this year, these lovebirds broke up, and their fans cannot help but wonder the real reason behind their split.
They posted the last pictures that show them traveling to New Zealand and even planned to live together there. They had spent some time in New Zealand to quarantine together, but that's just it. The couple then disappeared from each other's social media.
Some people speculated that Aisha's "bad reputation" on social media has got to be one of the reasons for their breakup. Her Instagram account was down for a few days due to her almost naked pictures. But she didn't say anything about that.
It turned out that it was just mere speculation from the fans. The real reason for their split is their differences in terms of how they see life.
According to some reliable sources, Martin was eager to settle down and start a family with Aisha. But, meanwhile, she was just not ready yet.
He often mentioned in his interviews that he "really wanted kids" and "started a family." Still, he was scared that he wasn't ready. However, it seems like he was finally ready when he dated Aisha Mendez.
After breaking up with the model, Martin isn't dating anyone. Instead, he simply enjoys his single life. But, we hope that Martin will achieve his dream to start a family soon!
Martin Henderson and Helen Randag
Martin started dating Helen Randag in 2017. She is a movie producer, director, and writer. Helen also ran a charitable foundation for more than twenty years. Still, she managed to successfully maintain the program even with her tight schedule.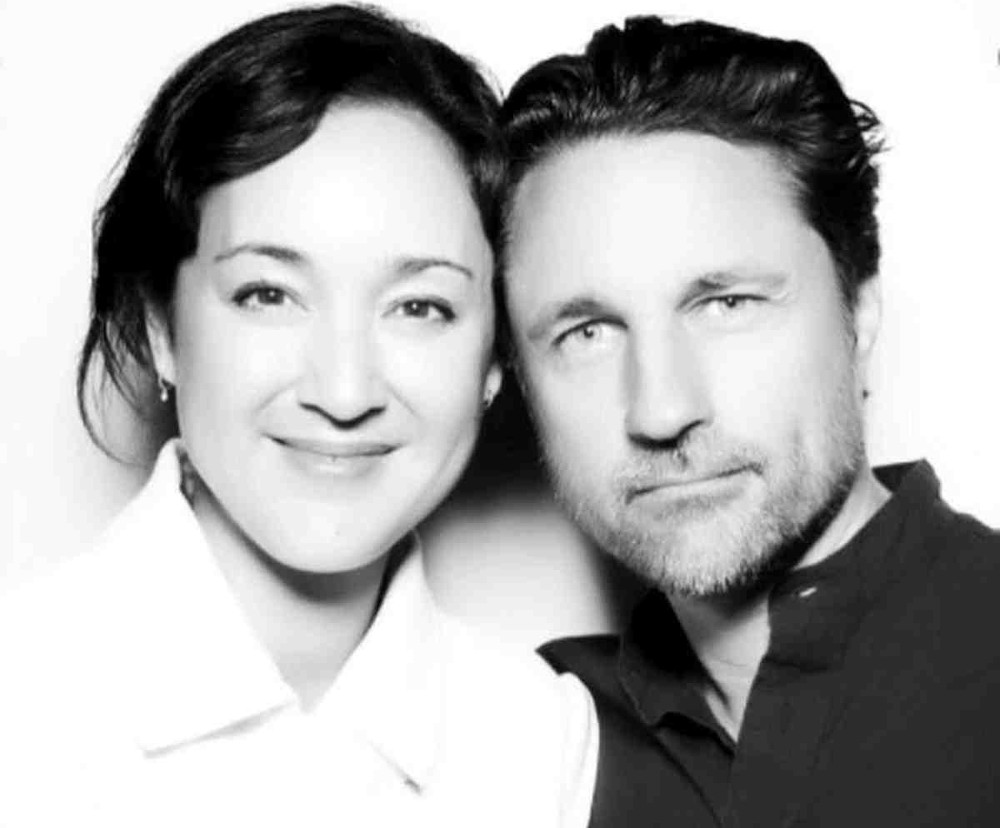 On the 17th of September 2017, he posted a picture with Helen Randag with a caption that read, "Out with my bae. I Love You, darling." She also responded with, "I love you too, my darling."
In 2020, his relationship with Helen Randag could not sustain, and they ended up separating. The two didn't comment or say anything about the breakup
Demi Moore Had a "Meltdown" after Breaking Up with Martin Henderson
Martin Henderson was previously rumored to be dating Demi Moore in July 2012. Still, in an interview with Herald in 2016, he denied that. The two got by paparazzi spending some quality time together, grocery shopping, and lunching together in New Preston.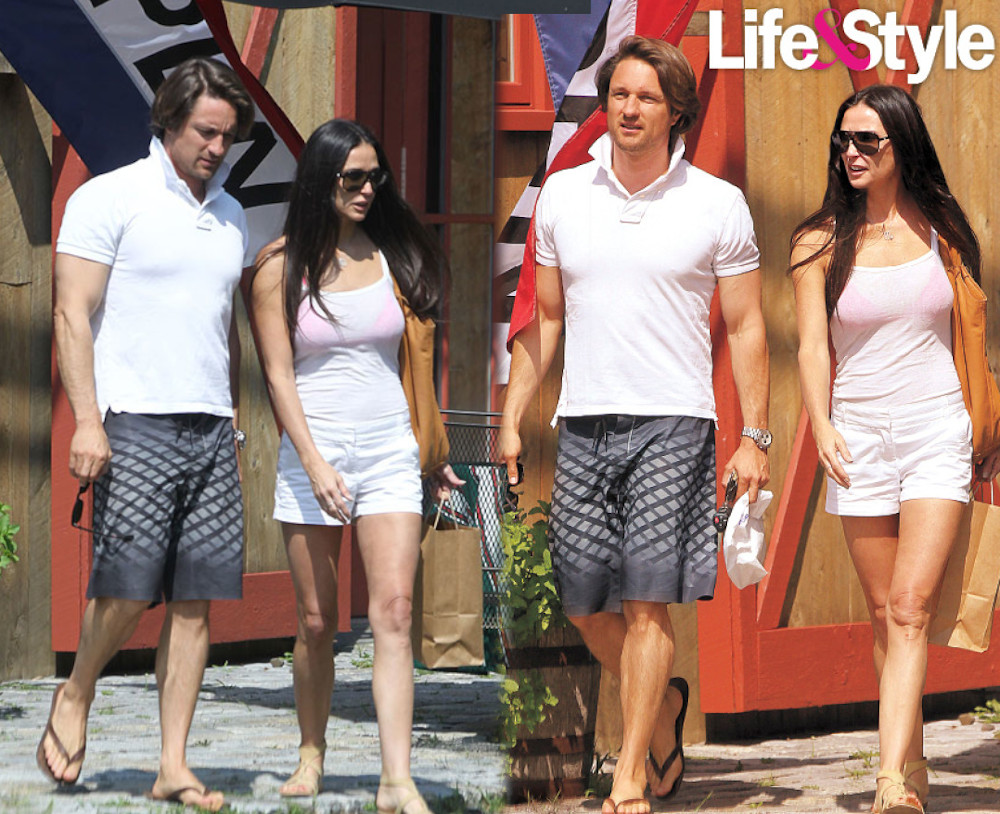 However, it was different from Demi's side. She is reported to have a "meltdown" after her brief relationship with Martin Henderson didn't work out.
But, Martin wasn't the main reason for her low point. At that time, she just split with her former boyfriend, Ashton Kutcher, and it affected her confidence and self-esteem, some sources stated. Her failed relationship with Martin added more to her sadness, making it an accumulation of her post-breakup-grief.
"The realization that she and Martin weren't going to work just made Demi sink lower. She has almost given up hope that she'll find love again," told one of Demi's friends to Star in 2012.
Martin Hendersen and Radha Mitchell Kept Their Relationship Low-key
Martin and Radha Mitchell dated from October, 2005 to May, 2006.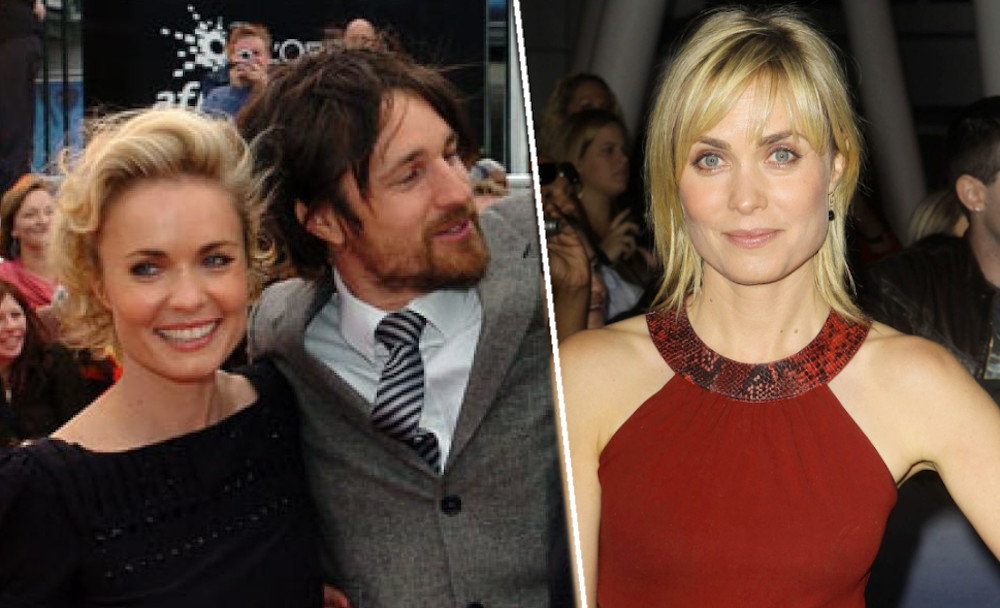 They both don't want to talk about relationship when it is asked to Radha she said, "I prefer not to really comment on those things in general". The two managed to keep their relationship private, and nothing much we can know about them.
Martin's Admiration to Aishwarya Rai Bachchan is on Another Level
In 2004, he was also rumored of having an affair with former Miss World 1994 Pageant, Aishwarya Rai Bachchan. The two first met when they worked together in The Bride and Prejudice. Martin even said that he had a "soft spot for her."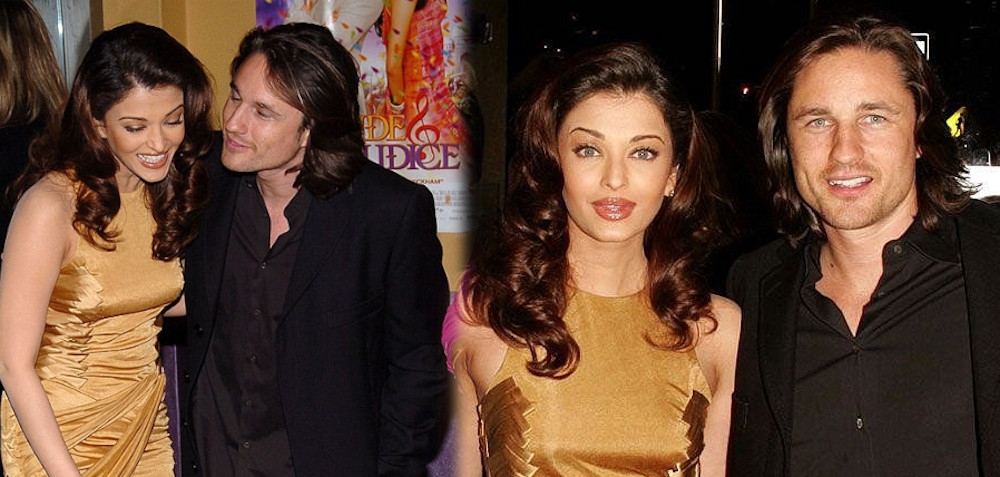 "I have a soft spot for her. It's not because of her beauty, though she is very beautiful," stated the actor. He went on, "She reminds me of an old-fashioned movie star. So glamorous"
Martin also expressed how lucky he felt because he got the chance to know Ash's side that not many people got to see. Well, with that much admiration, it sounds like our lovely Martin just fell hard to the India Miss World's winner. But that was just it.
They never really had a relationship behind the camera, though they are good friends. Instead, their relationship was purely platonic, and their chemistry on-screen is undoubtedly strong.
A Very-short Relationship with New Zealand's Famous Model, Nicky Watson
In 1994, Martin was found dating New Zealander model Nicky Watson in 1994. This relationship didn't go further and also ended quickly.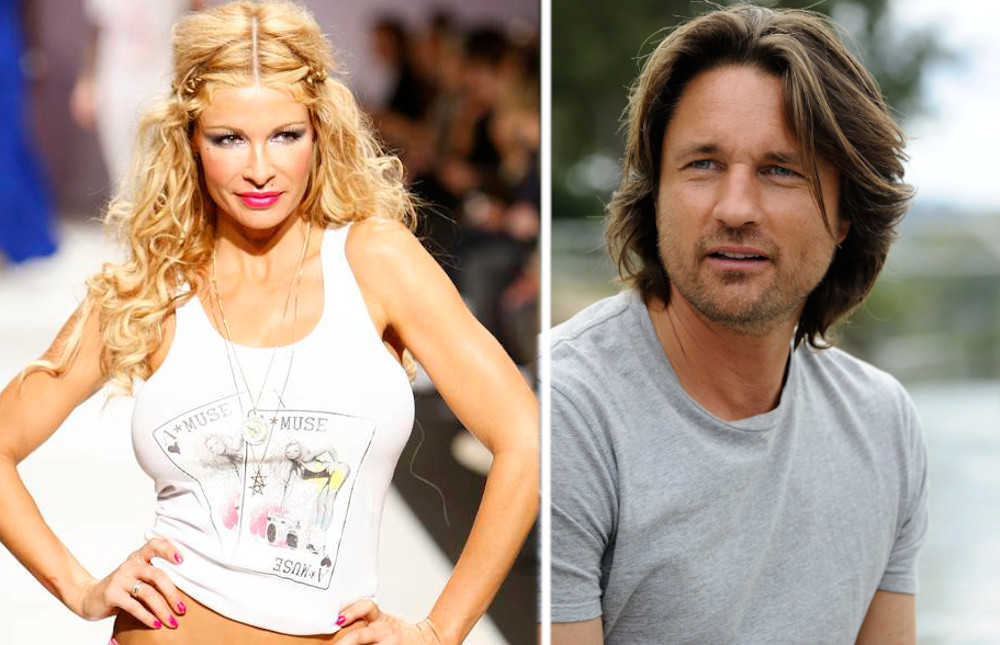 There isn't much information about them since their relationship was reported to stay for less than two months.
Breaking Up with Marnatte Patterson as Soon as Their Relationship News Arose
Among all of them, American actress Marnette Patterson comes in the first number. The two dated back in the mid-90s.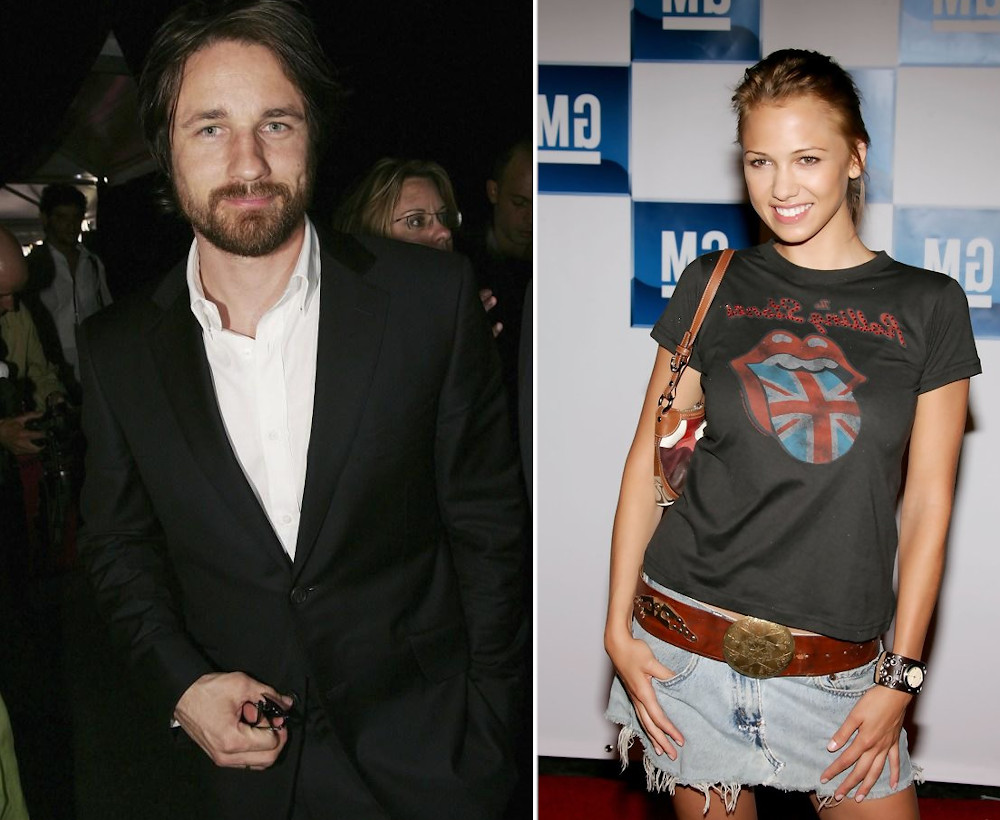 Mariette Patterson is a famous actress and best known for her appearance in A Nightmare on Elm Street 5: The Dream Child when she was still very young.
She also played in other big hit movies, such as Remember the Daze and American Sniper.
However, as soon as their news started rising to the media, it ended just as fast. It was another Martin's short relationship that he had throughout his career as an actor.
An Undeniable Chemistry with Jennifer Garner, Who Was Just Split with her Ten Years' Husband
There was also a rumor of him dating Jennifer Garner after their amazing chemistry in the movie Miracles from Heaven. When Jennifer and Martin first met, she just ended her ten years' marriage with Ben Affleck. A risky situation there, right?
A source that was close to Jennifer stated that she had been emailing her friends, expressing how she thought that Martin was "super amazing."
But, it turned out that that was all mere rumors. The two were just friends, and no romance sparked between them.