Top 10 Emily Blunt Quotes & Sayings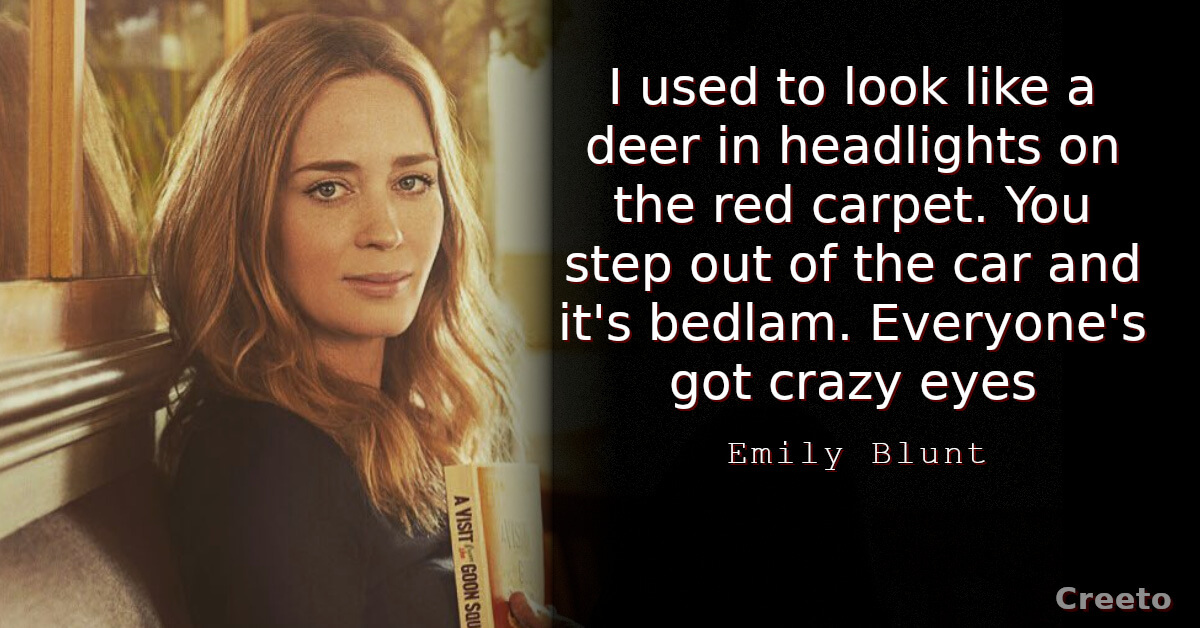 Emily Blunt was born in February 1983 in Wandsworth London. She made her professional acting debut in 2001 in the play The Royal Family. In 2002, she played Juliet in a production of Romeo and Juliet at the Chichester Festival Theater in 2002.
Her big breakthrough role came in 2006 opposite Anne Hathaway and Meryl Streep in the box office hit The Devil Wears Prada. Here are few Emily Blunt Quotes to draw inspiration from:
Emily Blunt Quotes
I've always been quite a spontaneous person, so I would lean more towards, if you feel it and you know its right, then do it.

I used to look like a deer in headlights on the red carpet. You step out of the car and it's bedlam. Everyone's got crazy eyes.

Things happen in the way they usually should. I'm a pretty fatalistic person.

The more we mask ourselves, the freer we're able to be within ourselves.

I appreciate a slow-burn romance. In most movies, everyone is just tearing their clothes off in the first scene.

There is absolutely, 100 percent, a light at the end of the tunnel for anyone who stutters.

When you're in love, you're so happy that you want to tell people about it. But now I have to censor myself. You need to protect the happiness you have.

It just proves good movies don't need 100 million dollars to be good.

I think it is nice for people to appreciate a slow-burning, beautiful story that makes you feel good when it is over.

It's nothing to be ashamed of to have a stutter.