Top 10 Most Inspiring Benedict Cumberbatch Quotes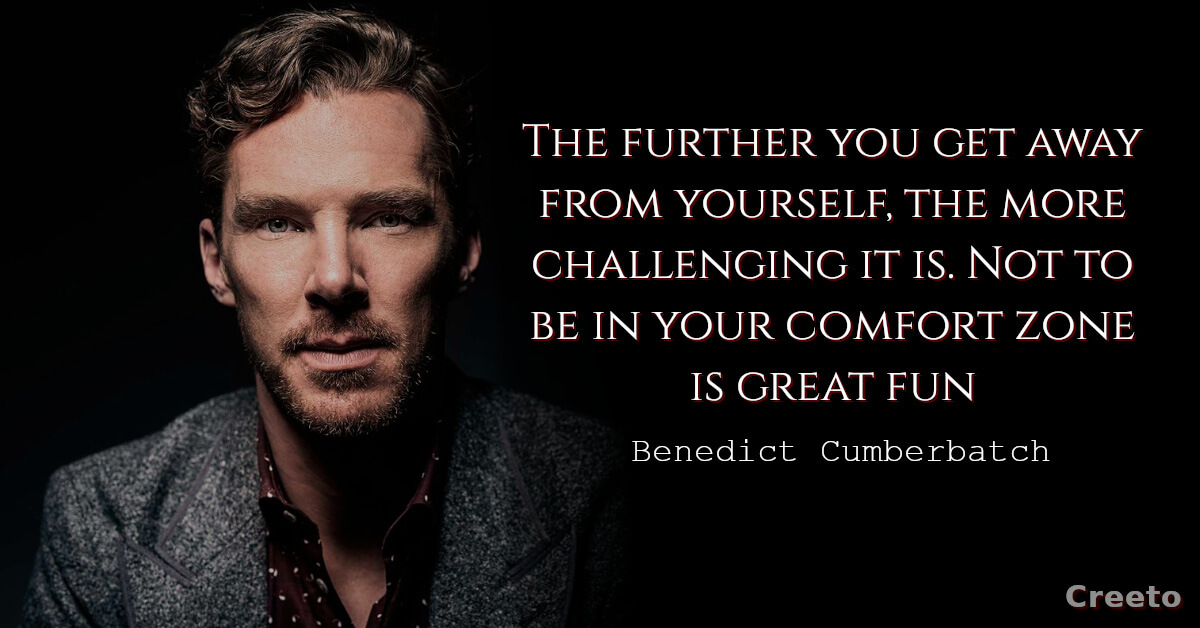 Benedict Cumberbatch is one of the most influential actors that you can find out there in the world. Sherlock is one of the major performances of Benedict Cumberbatch.
In fact, the entire world got to know about him due to his performance in Sherlock. With that success, he appeared in a large number of other world-famous movies as well.
He has also performed a variety of roles in numerous films such as Star Trek into Darkness, Atonement, The Imitation Game, and 12 years a Slave.
We list down 10 inspirational quotes by Benedict Cumberbatch
Enjoy the journey of life and not just the endgame.

If you can't fail, you can never get better.

People always want to knock you when you're up.

I keep myself amused and others confused.

Looking for happiness is a sure way to sadness, I think. You have to take each moment as it comes.

The further you get away from yourself, the more challenging it is. Not to be in your comfort zone is great fun.

Pull the hair on my head the wrong way, and I would be on my knees begging for mercy. I have very sensitive follicles.

You come into this world as you leave it, on your own. It's made me want to live a life slightly less ordinary.

We have a lot more unlikely heroes now. It's not just the guy with guns—it's the guy with brains.

I'm a high-functioning sociopath, do your research.