10 Jessica Chastain Quotes on Self-Confidence and Success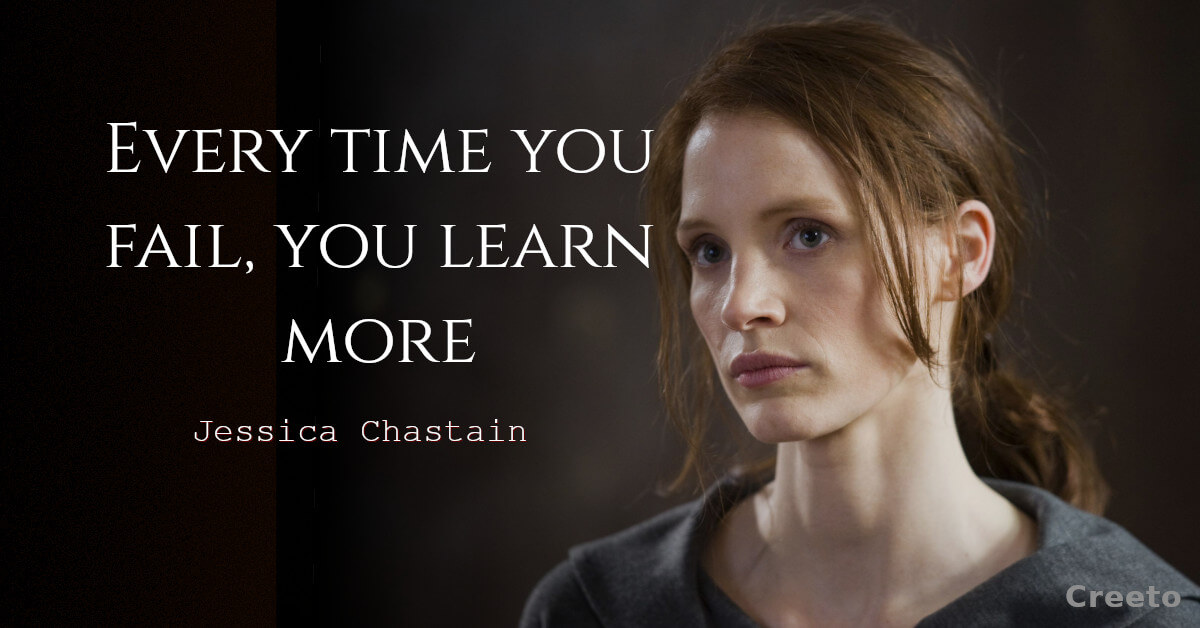 Jessica Chastain is an American actress and producer born on March 24, 1977. She is best known for her portrayals of strong-willed women in films with feminist themes.
Chastain is known for her appearances in movies like Interstellar, Zero Dark Thirty, The Help, The Martian, Molly's Game, and more. Jessica won numerous awards in her acting career, including Academy Awards, Golden Globe Awards, and Critics Choice Awards.
Here is a collection of the very best Jessica Chastain quotes on Self-Confidence, positive attitude, and success
Put others before yourself, unselfish love, do unto others as you would have done to you.

If you don't fully take every moment and love every moment and every person that you're with, your life will be over before you realise.

No matter what, I'm going to ask for more.

I feel like the bigger risks that I take, the more I learn. I know that I learn more from my failures than successes.

Whatever anyone says, I think the opposite will happen.

Every time you fail, you learn more.

If someone does something bad to you, you do something worse to them so they never mess with you again.

I just want to do what I feel is right in my heart.

I always say I am a realist, and my mom says, "No, you just have anxiety."

Green tea throughout the day is the healthiest thing I've discovered for me.