Top 12 Most Inspiring Cameron Diaz Quotes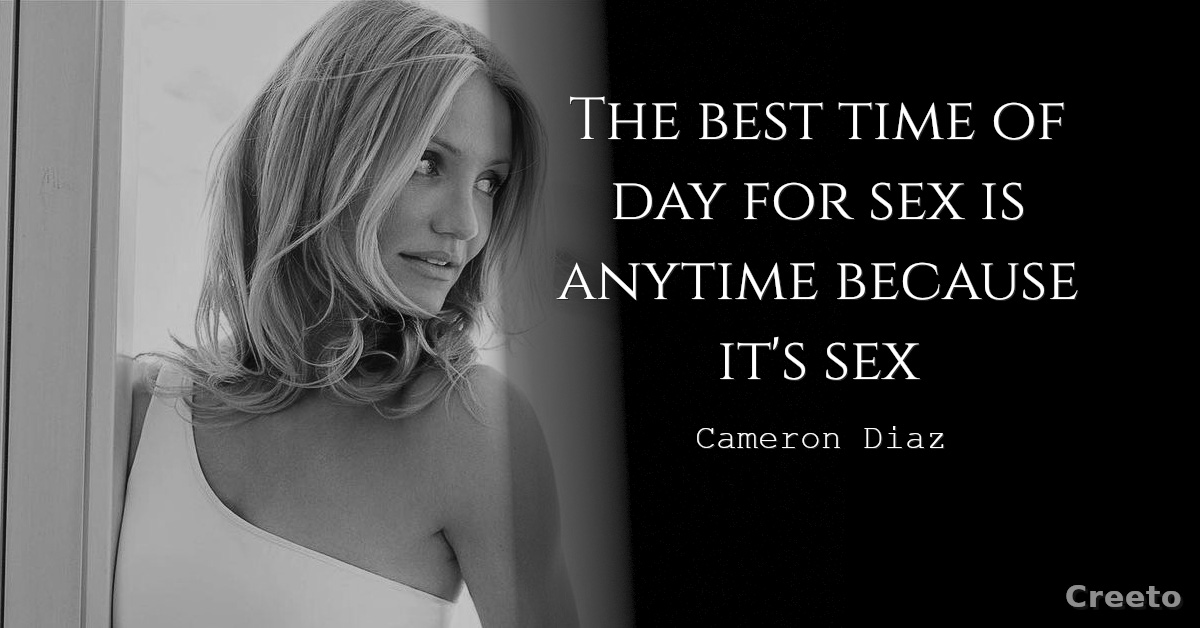 Cameron Diaz is an American actress, comedian, author, producer, and former fashion model. Diaz became the highest-paid actress for her roles in films, Charlie's Angels (2000) and its sequel Charlie's Angels: Full Throttle (2003), The Other Woman, Sex Tape, My Best Friend's Wedding, etc.
We list down 12 Touching Cameron Diaz quotes and sayings.
Cameron Diaz Quotes
I would kiss a frog even if there were no promise of a Prince Charming popping out of it. I love frogs. I'd lick him.

Your regrets aren't what you did, but what you didn't do. So I take every opportunity.

I grew up with a lot of boys. I probably have a lot of testosterone for a woman.

I'm living my life as a journey. My quest is to make it better every year.

The best time of day for sex is anytime because it's sex.

When things are meant to come together, they come together.

I think humor is the best gift, and if you can't laugh at yourself, who can you laugh at?

I never felt I had to prove myself with anything.

For me, gratitude is the only attitude.

I'm like every other woman: a closet full of clothes, but nothing to wear: So I wear jeans.

I think that anything that you do, any accomplishment that you make, you have to work for. And I've worked very hard in the last ten years of my life, definitely, and I can tell you that hard work pays off. It's not just a cliche.

You haven't partied until you've partied at dawn in complete silence with Buddhist monks.