Top 10 Alexandra Breckenridge Quotes & Sayings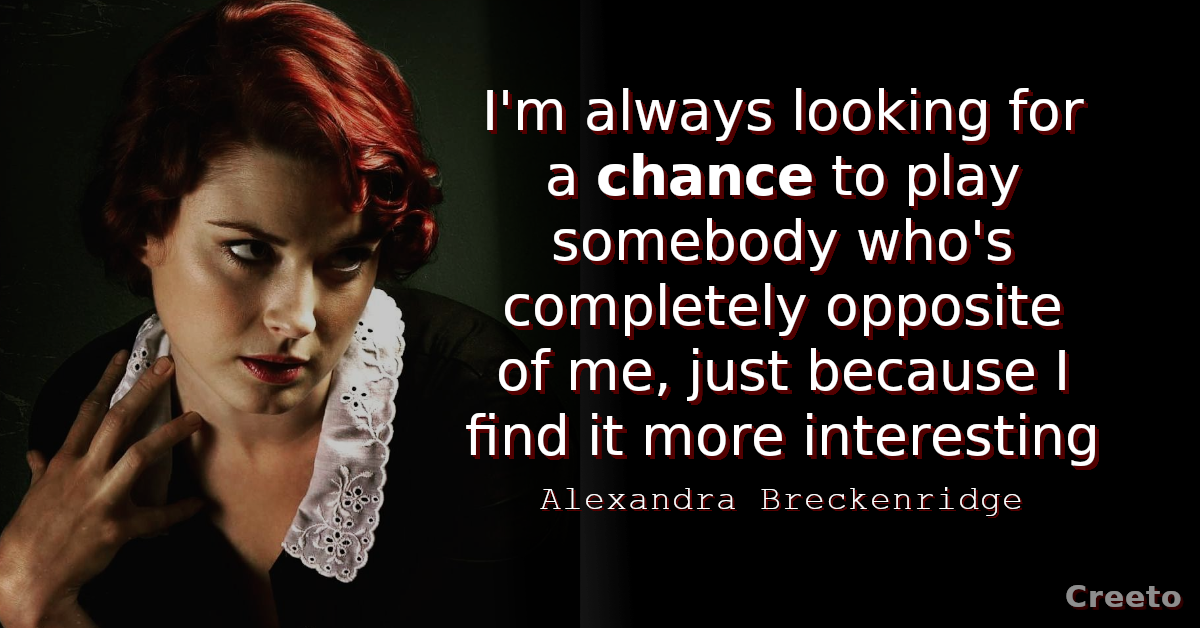 Alexandra Breckenridge is an American Actress, Photographer & Voice Artist who has made appearances in Big Fat Liar, This is Us, and The Walking Dead. Breckenridge is also a voice actor who has voiced many characters in Family Guy.
Explore some of Alexandra Breckenridge best quotes and sayings.
I'm not naive to the ways of men. Their need to objectify, conquer. They see what they want to see. Women, however, see into the soul of a person.

I get hit on so much it's not normal. I didn't realize so many men liked redheads.

When you're reading something, your imagination goes and you see it in your mind. Sometimes my instincts with that are right, and sometimes they're wrong.

I love horror movies, so it's a real treat to be able to work on a television show of that genre, and have it actually be really, really good.

I'm always looking for a chance to play somebody who's completely opposite of me, just because I find it more interesting.

I'm more of a "let the man come to me" girl.

I'm completely in control of creating my photographs, and I'm not always in complete control of creating a character. It's more of a way to express myself than acting is, by far.

For the most part, when you're on set, you know everything's fake. You're very aware of the fact that you're shooting a television show.

When you're working, you have so many people working around you and being involved. It can get a bit overwhelming. I've just gotten used to it.

Sometimes you'll be on sets, and people will be fighting and there will be some nasty person that thinks they're the next Brad Pitt.