Top 11 Most Inspiring Kristen Bell Quotes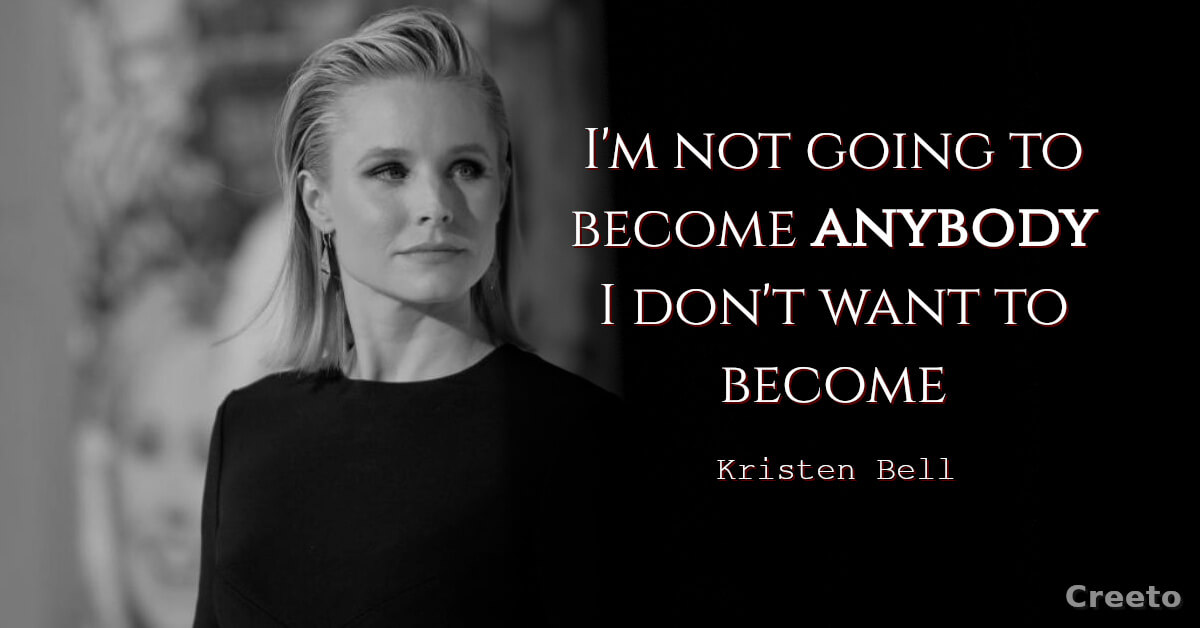 Kristen Bell is an American actress, singer, and voice artist. Her breakout role came in 2004 when she landed the title character in the Rob Thomas television series Veronica Mars.
She is also known for her roles in films such as Forgetting Sarah Marshall, Couples Retreat, The Good Place, When in Rome, Get Him to the Greek, Spartan, Heroes, Gossip Girl, Frozen 2, and in the 2012 comedy Hit and Run.
11 inspirational quotes by Kristen Bell
I might not be perfect, but I feel perfect. I think that's all that matters.

Life isn't a fairy tale, and happy endings are few and far between.

I have a lot of responsibilities, but I don't think I've grown up.

I think that we, as monkeys, want to live in smaller groups. It's very scary when we're all – as wonderful as it is – connected.

If you're in high school, just know there is a big world out there and you can be anyone you want to be.

I'm not going to become anybody I don't want to become.

Anyone who is gossiping is just insecure about that person they're gossiping about.

Part of my becoming a vegetarian was that I would look at my burger, then look at my dogs, and I wasn't able to see a difference.

I have the best roommates in the world! It creates a fun sense of family… and that's really important to me. Things can get so lonely without it.

Every woman in her late 20s goes through a period where she just doesn't believe love is out there anymore, but it is. And I think the minute you stop looking for it is when it comes for you.

I'm not a woman whose self-worth comes from her dress size.