Rosa Salazar Quotes & Sayings (16 Quotes)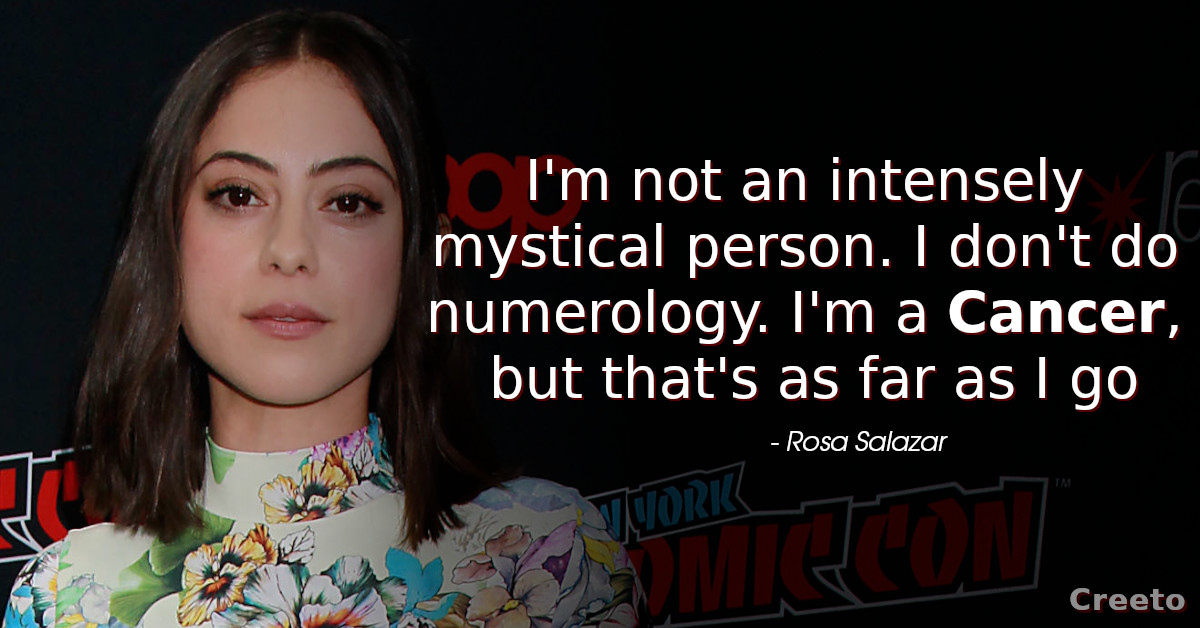 Rosa Salazar is an American actress and voice actor. She become famous for her incredible performances in 2019 American cyberpunk science-fiction action film Alita: Battle Angel.
She is also known for her acting skills in American Horror Story: Murder House as Nurse Maria; The Kindergarten Teacher, and Bird Box.
I was just that kid in the family that you put on the table and watch it dance around, and you're like, 'Oh, look at that hyper kid!'

I told myself when I was broke and homeless that my biggest goal was just to have a house. That goal was achieved. I'm just really, really lucky.

I'm not an intensely mystical person. I don't do numerology. I'm a Cancer, but that's as far as I go.

I am not a clique-y person.

I'm sort of narcoleptic.

Everything was an escape for me when I was younger. I had a tumultuous home life thanks to the unsavoury characters my mom would marry. My brother just sort of evaded, and my dad lived far away, so I was left alone.

Obviously, I love acting.

I was that kid who was always practicing crying or falling asleep or being angry or being excited. I was that weirdo in my room making faces.

I can fall asleep on a dime.

I don't like the five-person group dynamic. I just never have. It doesn't make sense to me that six people would just sit in a circle and say, 'Now I want approval,' 'Now I want approval,' 'Now I want approval.' 'I have something funny to say,' 'No, I have something funny to say, me!' It's hard to make plans.

I like very minimal stuff. I'm a tomboy at heart – and in body!

I'm actually doing more stunts for 'Maze Runner' than I did for 'Insurgent.'

I wear American Apparel jeans every day of my life.

I was emancipated at 15. I went to school and had a full-time job and apartment, and ever since, I've been on my own, parenting myself.