Top 13 Most Inspiring Laura Dern Quotes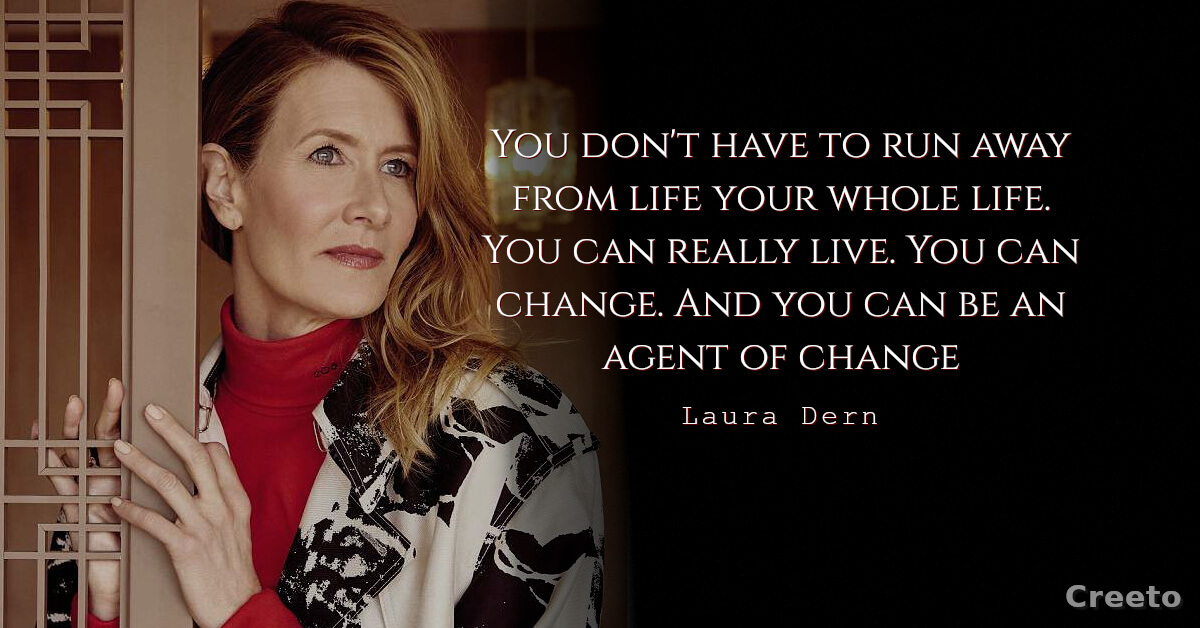 Laura Dern is an American actress, director and writer who has starred in such films as Jurassic Park, Blue Velvet, October Sky and The Fault in Our Stars.
Additionally, she appeared in the film as an ally to the iconic Princess Leia in Star Wars: The Last Jedi and lent her voice on the series F Is For Family.
Top 13 Quotes By Laura Dern
That's life – to turn each other on, to feel good, to feel in love.

There is so much in the world to care about.

When man decides he can control nature, he's in deep trouble.

I feel that movies are gifts that come to you, and there are no accidents in what you end up doing.

You don't have to run away from life your whole life. You can really live. You can change. And you can be an agent of change.

It's really fun to act like a bimbo. But it's fun to act like a bimbo only when people know that you really aren't one.

Wild at Heart made a few people angry-they thought I was exploiting women by showing that when a woman says no she really means yes.

It's a strange world, as David Lynch would say.

I just love, I love, I love movies.

I love to rescue animals…. The pounds were so crowded they were putting animals down almost immediately. Seven thousand dogs were put to sleep.

Whatever character you play, it gives you the chance to expose another side of yourself that maybe you've never felt comfortable with, or never knew about.

What do you say when someone has truly inspired you? How do you express to an artist how deeply their work has affected you?

Luckily, I was raised by people whod already seen all the yuck stuff, which is why they originally didnt want me to act. I understood the difference between getting a part at a Hollywood party and getting a job.