Zoey Deutch Boyfriend in 2023: Who is the Actress Dating?
Zoey Deutch, known for her role in The Politician and Vampire Academy, is an American actress and a producer. Her talent and beautiful face lead her to win several prestigious awards, such as the Dallas International Film Festival and Hollywood Critics Association.
Other than her brilliant career as an actress and producer, maybe we've also heard her name through the newest rumor from her interview with Andy Cohen that said kissing James Franco was just "meh."
Was it because James Franco wasn't her type? What kind of men are her types, then? Find out more about Zoey's ex-boyfriends here!
Who is Zoey Deutch Boyfriend
It is hard to know about Zoey's personal life since she is a very private person. However, Dylan Hayes, her most recent boyfriend, was seen together quite a lot in public.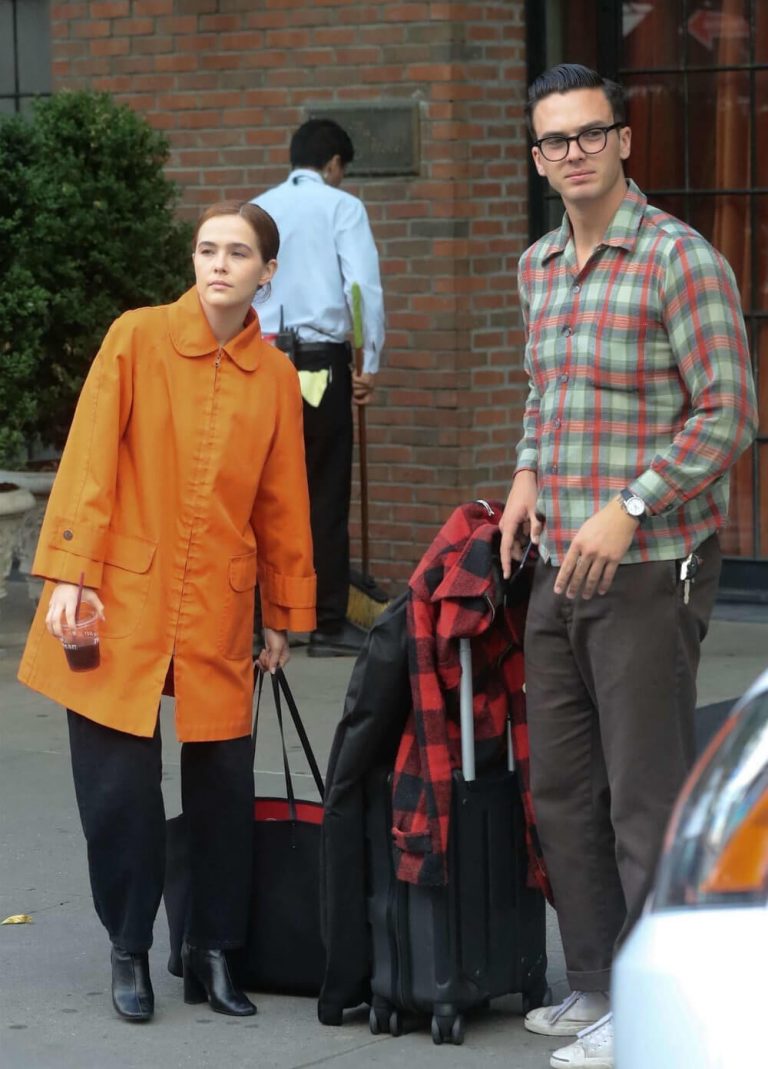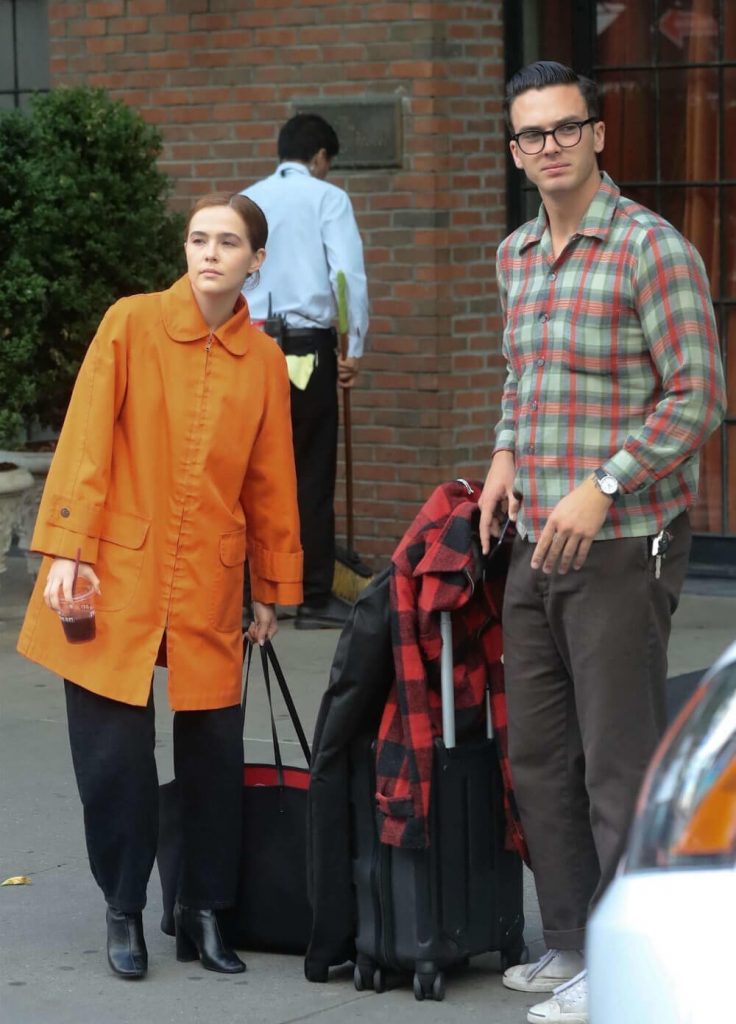 Dylan Hayes is the son of Chad Hayes, who is also a producer. Chad Hayes is known for his movie The Conjuring. Dylan once played in No String Attached and currently pursuing his career as a director as well.
A Calm and Steady Relationship with Dylan Hayes
Zoey and Dylan started dating in 2017, and their relationships seemed calm without any negative rumors or big fights appeared on the internet. Though their pictures being together were all over the internet, they never really talked about their dating life in public.
Like most celebrities that already got a lot of their life being exposed to the media, Zoey Deutch tried to keep her personal life as private as possible.
Their relationship soon began after Zoey ended her five years-long relationship with Avan Jogia. Though Avan and Zoey ended their relationship for good, pretty sure five years was enough to affect Zoey in some ways. But looking at how Zoey and Dylan's relationship turned out? Well, we sure do have a lot of respect for Zoey.
They first appeared together having vacations in Ischia, Italy, with their picture holding hands and kissing.
They kept posting their pictures together in their personal account, though they didn't talk much about it. Also, some paparazzi often got their pictures hanging out wearing cute outfits and seemed like head over heels on each other.
Another picture of them having vacations together in Europe with Zoey wore a cute black bikini, and Dylan wore red and white shorts. They both looked good together as usual.
One of their fans' favorite pictures is when they held hands in New York City in 2018. Dylan Hayes wore glasses, appeared cool as usual, and Zoey wore her tucked white t-shirt and loose-fitting jeans. She also combined it with a classy red blazer and flat black shoes, makes her look chic and classy at the same time.
They remained a sweet couple until now, so we hope that their relationship lasts long and they will get married soon! (And maybe they will have kids too? Finger crossed!)
Zoey Deutch and Avan Jogia
Before dating his current boyfriend, Dylan Hayes, Zoey was also in five years-long relationship with another actor, Avan Jogia.
Having five years relationship in Hollywood seems like a luxury that not a lot of people have. Though Zoey and Avan managed it first, they decided to call it quits in 2017 and remained single for a while.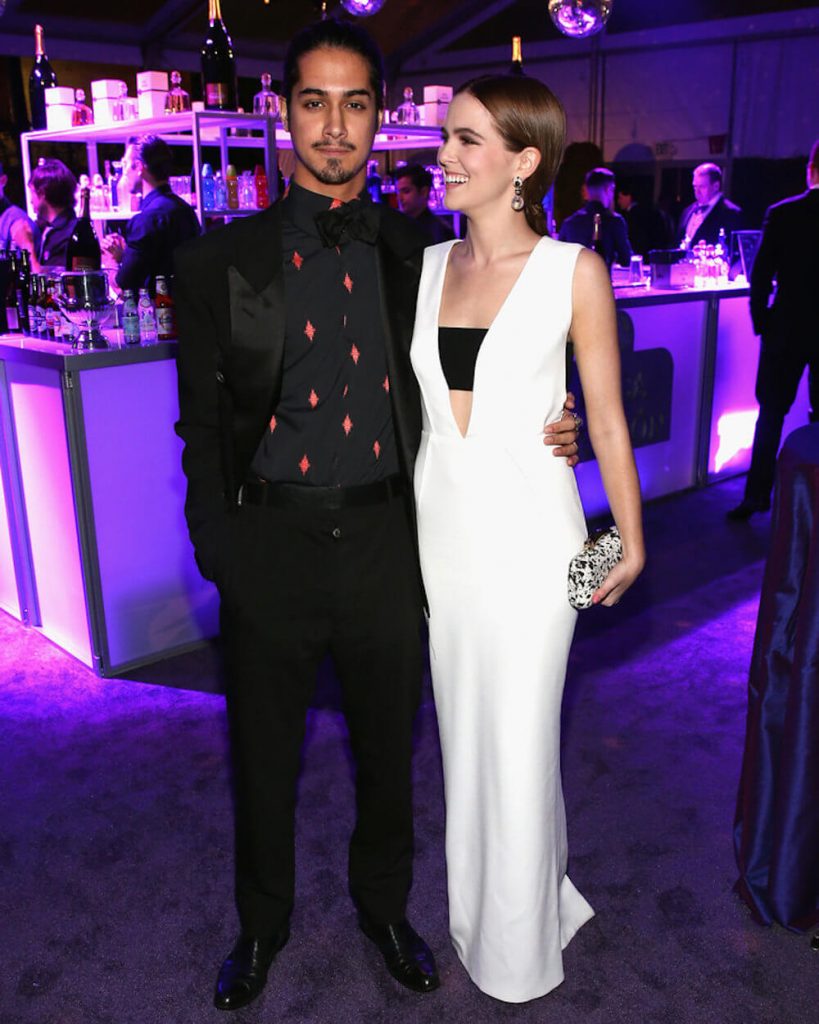 Avan Jogia is a handsome, tall, and tanned type of man. He was born in Canada and is best known for his role in Victorious. Other than being an actor, he also sings, writes, and an activist.
Zoey and Avan first met in the Kids Choice Awards together, and they both were also met from ABC Family, in which Zoey played in Switched at Birth and Avan starred in Twisted. Since they met at the awards, their love was in the air.
Avan was also more of a private person, so they didn't have a problem setting their common grounds. This was depicted through their lack of talking about their relationships in detail in their interviews.
Also, Avan has made a statement that was quite clear to deliver his stance on keeping his love life private: "I think if you continuously choose to court the public's attention to your relationship, you run the risk of asking them to pry more out of it. If you don't want to be a spectacle, then don't make it, and hopefully, mostly, you'll be left alone." He stated this for his interview with Glamoholic magazine.
As we've known by now, many couples in movie industries split because of their different views on seeing the public attention; that problem didn't seem to appear for Zoey and Avan.
Other than that, they also shared their cute moment, mostly on their personal Instagram account. There were videos of them dancing together, acting as they went to high school prom together, and so on. Don't we love to see a couple that doesn't have too much drama in their lives?
The sad thing is they deleted their pictures together soon after they broke up
Unfortunately, their cute and lovely moments have to come to an end. After five years of showing off their romance together, when we started to believe that real love in Hollywood does exist, they decided to call it to quit in 2017.
They said to the media that they ended it in a good way. No fights, no hate. It was an amicable breakup. Both of them also stated that they still respect each other and wanted to remain a good friends.
Many media have speculated why they broke up after they were steady and zero drama as a couple. Some media stated that they found differences in their career choices, and their careers were going to separate directions. Meanwhile, some other media also stated they have few arguments even four months before the media found out they split.
We can never know for sure; neither of them gives any clarity in their interviews (of course, they are very private people since the beginning anyway).
Both Zoey and Avan also kept it professional. Not long after they split, they starred together in Zombieland: Double, also in the same year when they broke up. Not many celebrities can do that, right? Shout out to them for always being mature and professional!
Both Avan and Zoey's stories after they broke up were no less attractive, too. Though it seems like both of them didn't need a long time to find new lovers, their relationship after their breakup turned out to be the long-term one also.
While Zoey's current boyfriend, Dylan Hayes, is having a pretty good time together, Avan is also dating Cleopatra Coleman, and it lasted more than three years already. Like Zoey, they both post their pictures together a lot on social media but never really talk much about the relationship. Guess that's how they always manage to keep a long-term relationship with their partners?
Dating Josh Hutcherson: Turned Out He Is Avan's Best Friend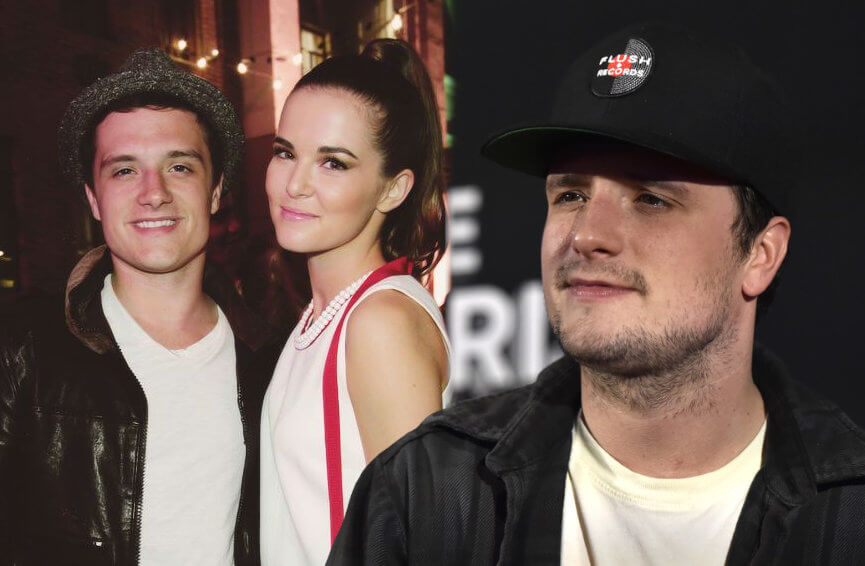 As we probably heard his name from The Hunger Games trilogy, Josh Hutcherson is an American actor. Surprisingly enough, he was Avan's best friend, and both he and Avan dated Zoey Deutch.
There weren't many rumors or stories about them either, since Zoey Deutch was consistently put her love life under the radar. And seemed like this applied since her first relationship that was publicly known with Josh Hutcherson.
There were only some pictures of them traveling to Vancouver, Canada, together. As they were walking in the airport and holding hands, eyes met for each other. Also, there were some pictures of them drinking in the bar and attending some formal events. They didn't tell about how they met, how long they had been in relationships, and of course, we never know about the reason of them calling it quits as well.
It is also interesting to know that Zoey Deutch always got a type of boyfriends that also didn't like too many exposures from the media. Josh Hutcherson was no exception.
Looking at Josh Hutcherson dating history, he didn't talk much about it either. We knew who's his girlfriend at that moment, but we never really knew about his story.
Also, don't we all wonder that Zoey dated both Josh and Avan (who are best friends!). She still wasn't hated by the media and by a lot of people?
Pretty sure we all could agree that Zoey was never the kind of person who created drama in her relationship. She focused on her career, and she is mature enough to separate her personal life from a professional one. We always adore maturity, and maybe that's why it didn't seem to matter much of her dating both Josh and Avan.
For whatever reasons that made Josh and Zoey split, we hope that it wasn't because one of them cheating (it's hard to imagine the cute Josh Hutcherson or lovely Zoey Deutch cheated on their partners!)