James Franco Girlfriend in 2023? His Relationship & Dating History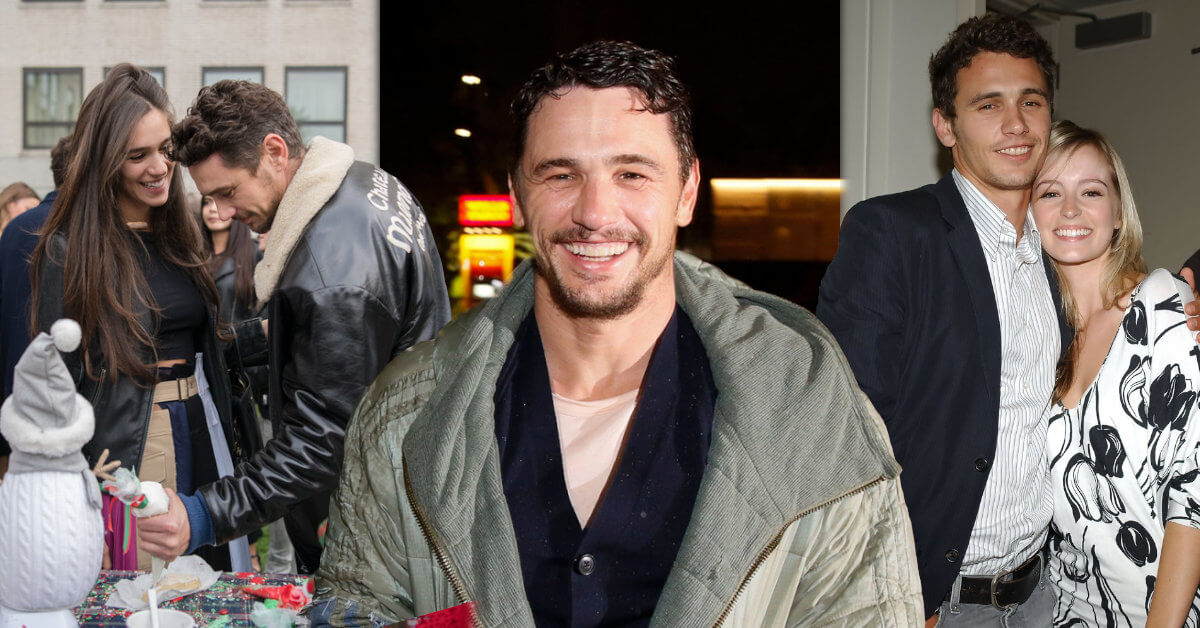 It's always interesting to dig deeper into our favorite celebs' personal life, especially if he's a hot, handsome, and eccentric guy like James Franco. Seriously, who doesn't know him?
Looking at the movies he's in. It is unsurprising if he snatched many prestigious awards, from winning Best Actor in Golden Globe Award to Gotham Independent Film Award. He has won 33 awards and 112 nominations so far.
However, the case's different from his personal life. He got accused of sexual harassment case so many times. But, it doesn't stop him from having A-list girlfriends. We will break them down one by one!
James Franco and His Sexual Abuse Allegations: Not only One but Five Women!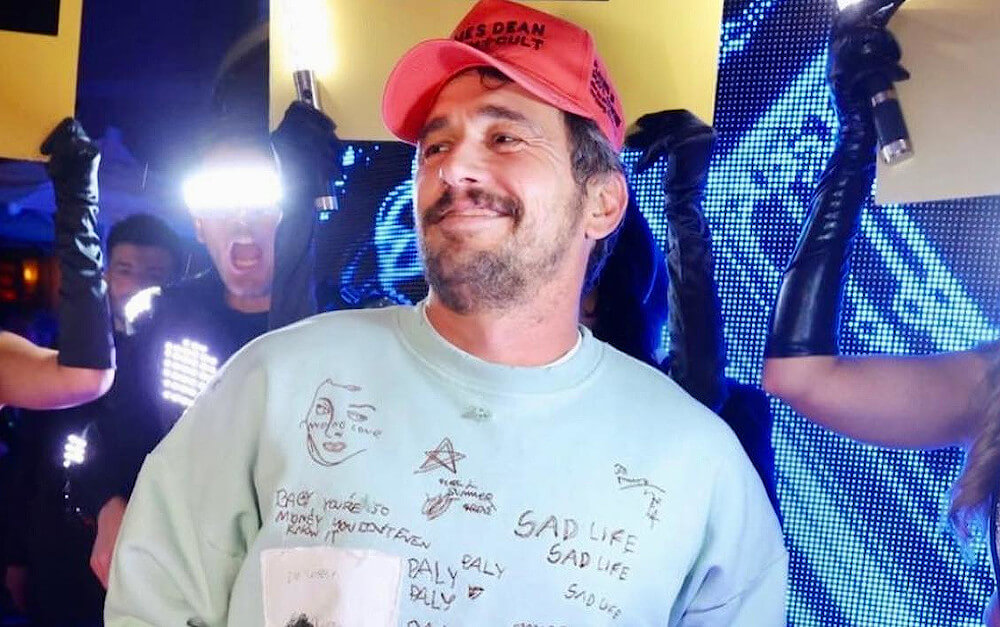 Before we jump to all of his exes, we should start with one scandalous piece of information: FIVE women have accused James Franco of a sexual abuse case.
Nevertheless, James Franco got away with all of the accusations and, well, seems like living his happy and normal life.
Despite that, James also denied all of the allegations, saying, "The things that I heard that were on Twitter are not accurate. But I completely support people coming out and being able to have a voice because they didn't have a voice for so long."
Knowing that fact, we might become more curious about how James acts around his lovers; and his stories are pretty interesting.
James Franco Girlfriend: Six Years dating Isabel Pakzad
James Franco and Isabel Pakzad have been dating since November 2017, and they are still going strong! So big news for all of you ladies: he is NOT single and currently in a serious relationship! But don't worry, he doesn't have a wife (yet).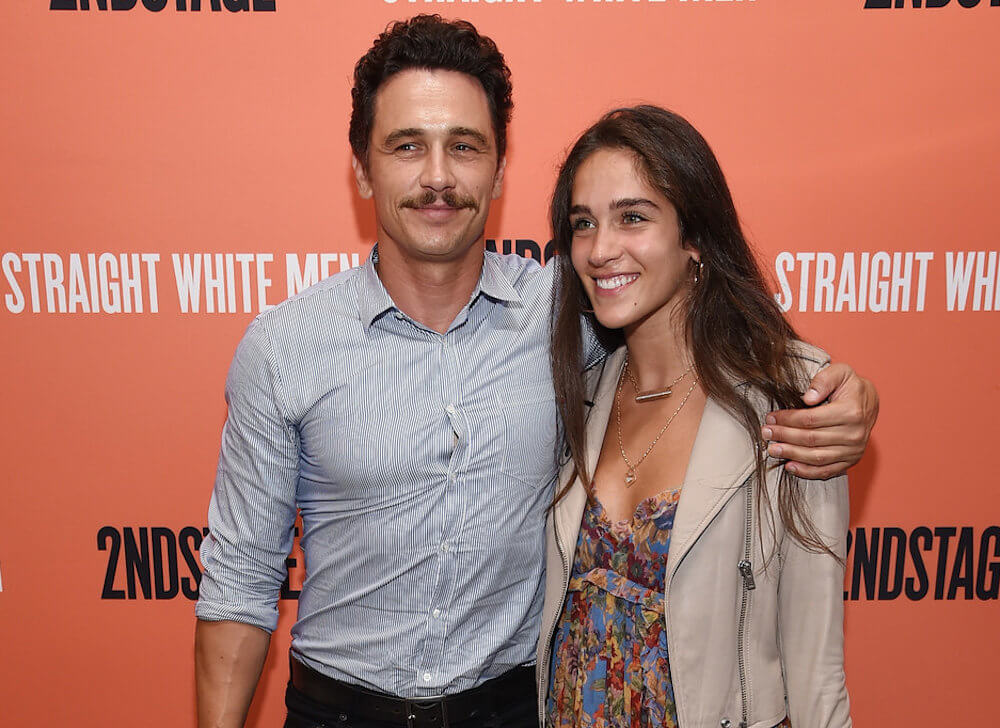 Though James has a reputation as a playboy, he puts more effort into his current relationship with Isabel. He admitted that in his interview with Variety back in 2020 that he is "working on being there for her (Isabel) more than he was with his other exes."
James and Isabel even mentioned that they were considering getting engaged in a short time. Their friends also described them as a new couple in their honeymoon phase, even though they've been together for four years. "They're very lovey-dovey. They act as a regular new couple with lots of PDA." A reliable source told the U.S. Weekly Magazine.
Moreover, James and Isabel love to hike together. A paparazzi caught their pictures went hiking together in Southern California.
The two become even more romantic during the lockdown. Even though James and Isabel weren't fans of sharing their pictures and details of their relationships on social media, they are still open to talking about it in interviews.
Well, finger crossed that this time James Franco can have a long-last and serious relationship! And maybe he will decide to get married? Who would've thought?
On Admiring and Writing Books about Lana Del Rey
Another woman that had an interesting story with James Franco is the sexy and mysterious Lana Del Rey. She takes the privacy of her relationship on another level; she's hardly announcing her love life in public! But with James Franco, were they an item?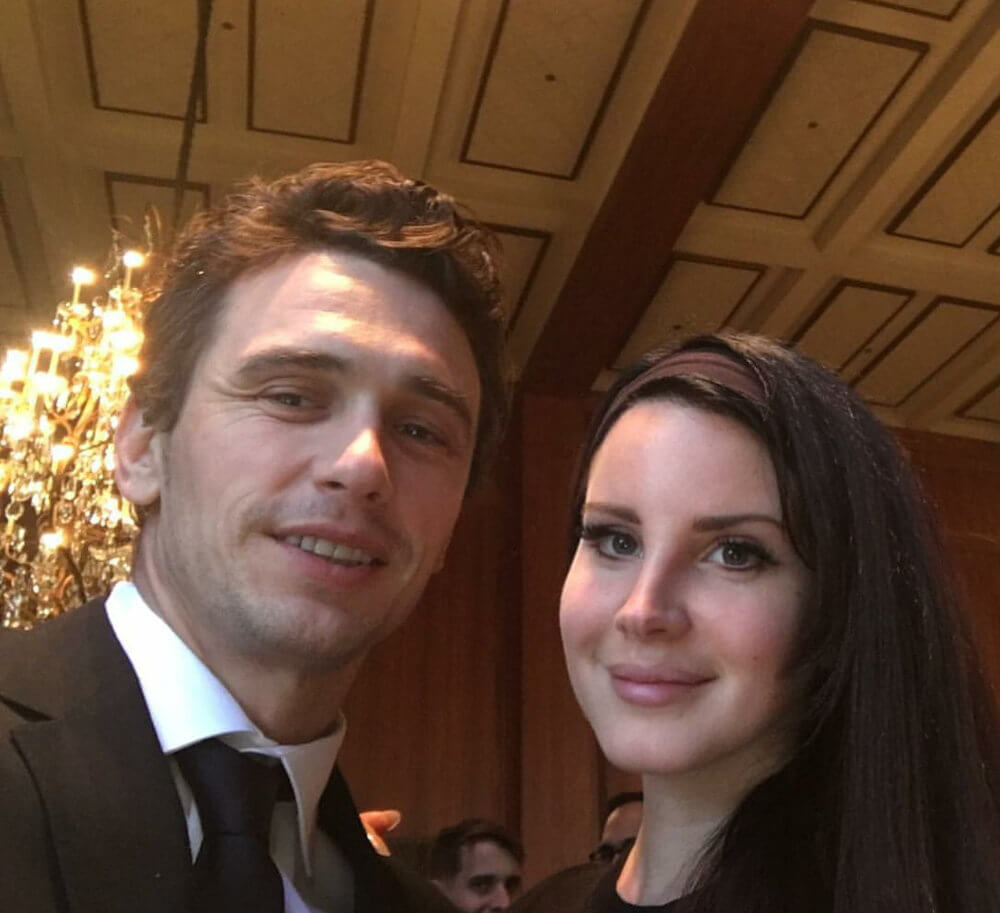 The Rumor first came up when both Lana and James talked about each other on their social media. James Franco encouraged all of his fans to buy Lana's album, and Lana posted his picture on her Instagram.
Other than that, James wasn't hesitant to express his love and admiration towards Lana. He wrote a book about her with Flip Side's title: Real and Imaginary Conversations with Lana Del Rey. Though this book has never been published, we can still get a copy online.
Not only that, but he also wrote an essay (oh my gosh!) about Lana in V Magazine called Shades of Cool. He chose that title intentionally to sound like Lana's song, Shades of Blue.
Lana wrote a lot of songs about bad boys and heartbreaks. Some fans speculated that Lana even wrote some songs about her relationship with James. Still, Lana, neither confirms nor deny about that Rumor.
He's not only being obsessed and admiring Lana, the two hanging out in real life. James revealed on The Howard Stern Show that they hang out in Lana's apartment and going to someplace together many times.
Unfortunately, they weren't officially dating. James described their relationship as just "friends," and he added that it was just pure admiration.
Well, even though it was just a rumor, it's still pretty interesting to talk about.
James admitted that he's a Lana Del Rey's diehard fan and even stated that he would "have s** with her music." Oh, of course, we all agree!"
That's too bad. Just imagine if James Franco and Lana Del Rey become the real couple! They would be the most unique, dreamiest, and most eccentric duo ever!
Break Up After Five Years Being Together with Ahna O'Reilly
Ahna O'Reilly is James Franco's longest relationship. She is also an actress, and surprisingly enough, James Franco could maintain a long-term commitment; he dated Ahna for five years long! James and his girlfriend started dating in 2006 and went their separate ways in 2011.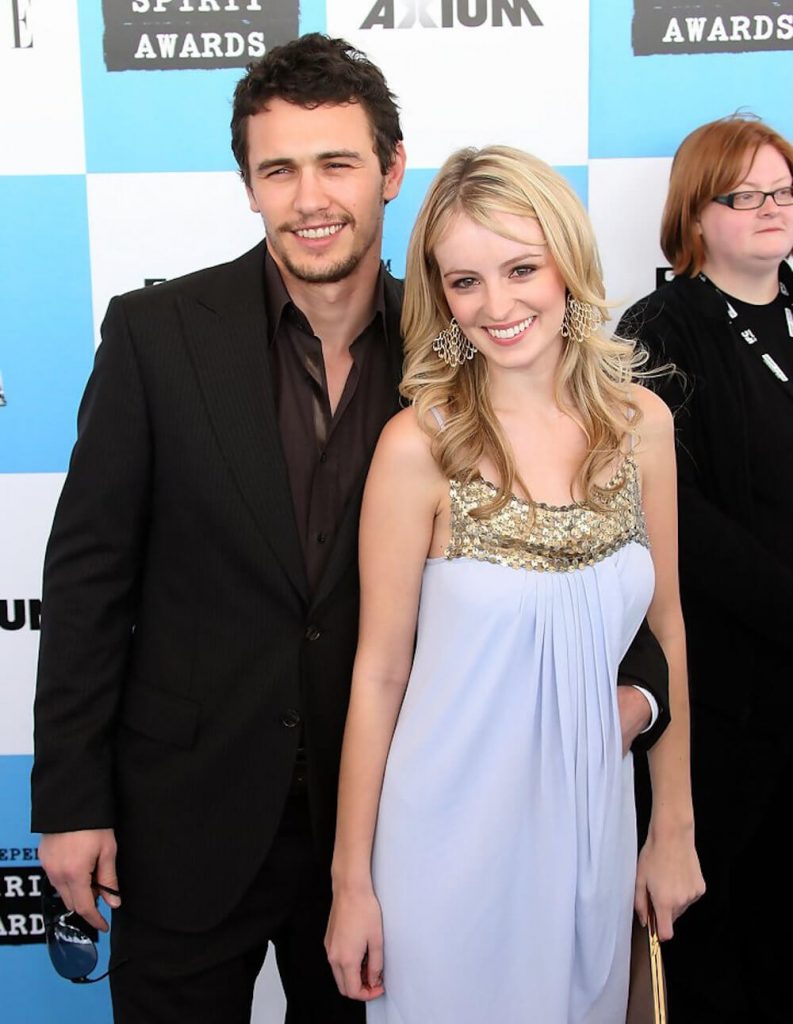 At first, it seemed like a dream come true. Two people coming from Hollywood could maintain a long and healthy relationship. So what's the reason for their breakup?
"We'd been living together in Los Angeles and then came to New York to go to school for two years. Then I signed up for more school at Yale. I think that was it for her." James stated in his interview with Playboy.
While it is already a struggle to have a normal relationship in Hollywood, James didn't seem to have enough on his plate. He decided to do (another) school year at Yale. James was studying the Ph.D. program majoring in English.
Before that, James graduated from Columbia University School of the Arts for writing, New York University for filmmaking, and Brooklyn College for fiction writing. All when he was still starring in movies. Wow, James, how did you manage to have life still?!
Ahna herself went to the University of Southern California. But unlike James, she changed her mind and decided to drop out and focus on her Hollywood career.
That was the main reason why he didn't think his relationship with Ahna could go any further. After being together for five years and juggling his career and school, we all agree that might be the best decision for either James or Ahna.
James Franco and Marla Sokoloff
Another actress that dated James Franco is Marla Sokoloff. We probably heard her name from love on the Side. James and Marla were dating for three years, from May 1999 to October 2002.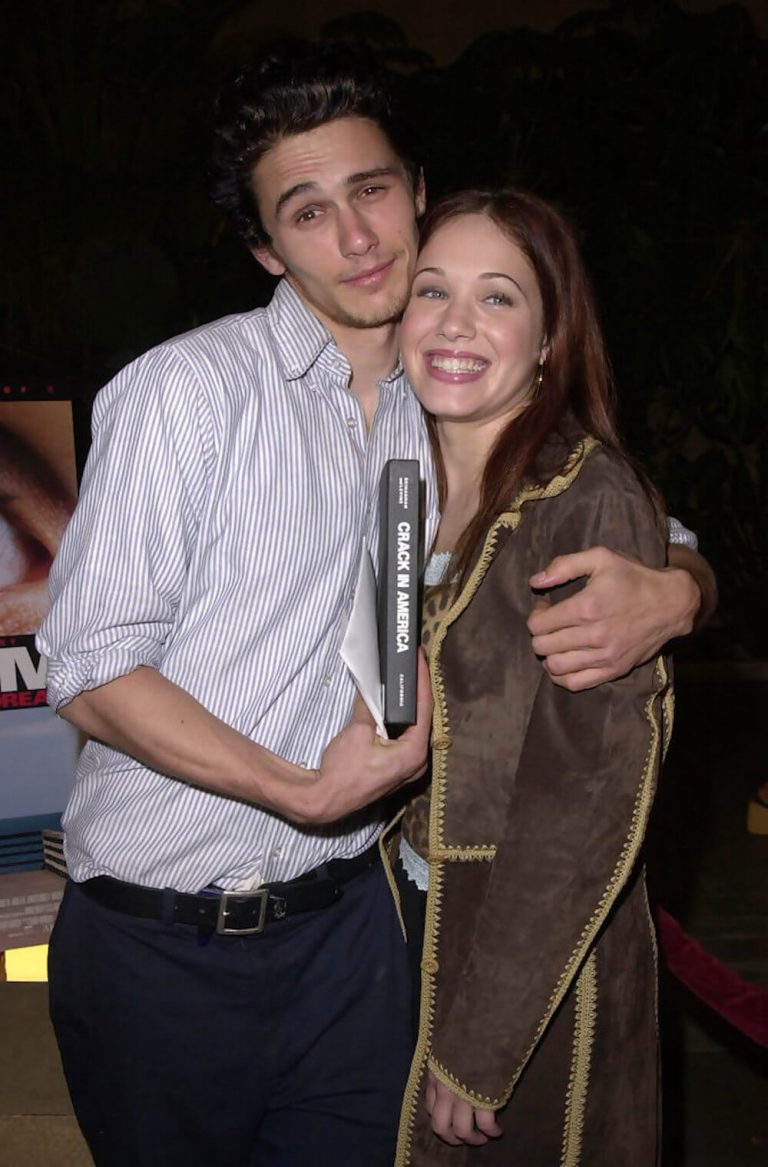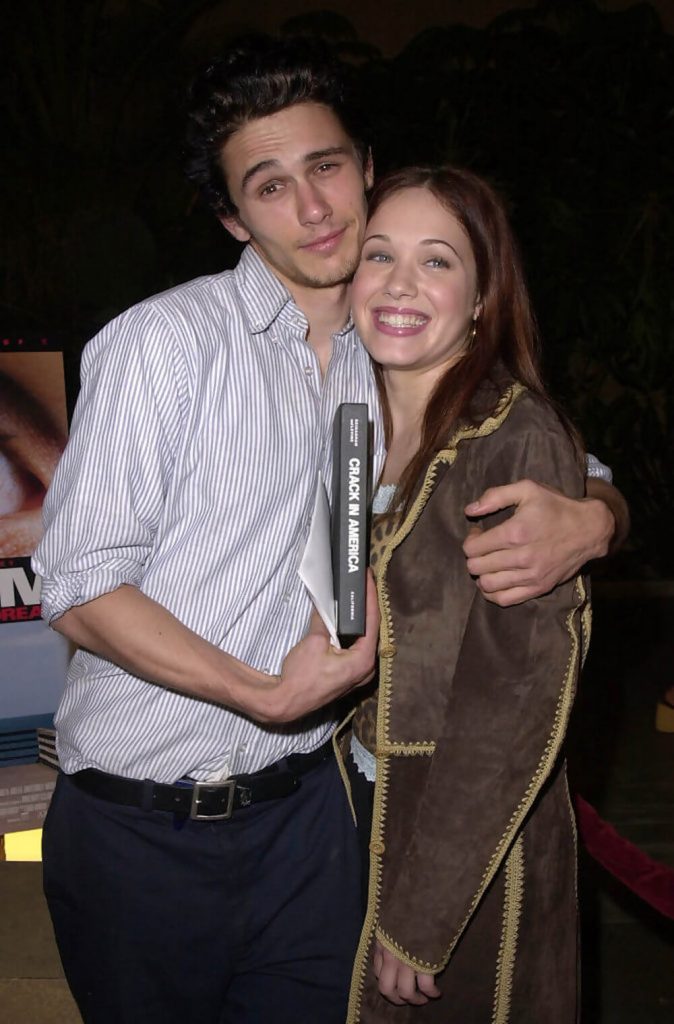 A rather scandalous thing happened when James and Marla were still together. James Franco revealed to the public that he was making "s*x tape" when he was a teenager; he also didn't hesitate to reveal who he was making it with.
"It was with my girlfriend. She's an actress. She's married now. I'll say her name because it wasn't anything bad. It was an innocent thing we made for ourselves. And everybody knows. I dated an actress named Marla Sokoloff," James told the U.S. radio host Howard Stern. Well, it was a bit too revealing, wasn't it, James?
It seemed like James was the only one talking about it because Marla didn't make any statement or said anything about it. Why would she, anyway? She's now married to Alex Puro and already has a daughter.
Even though Marla and James dated for almost four years, there wasn't much story about them other than their s*x tape thingy going on.
Some Honorable Mentions: High-Quality Women James Franco had Rumor With
There are many girls linked with James Franco even though they never really be an item. These women are worth mentioning because, well, you guys will see and pretty sure will know why!
The lists are Erin Johnson, Emilia Clarke, Amanda Seyfried, Agyness Deyn, Ashley Hartman, and Lindsay Lohan. These women are big names in the industry, but none of them dated James Franco; they were just either super close friends or a hookup. Also, those only happened for a short time.
James Franco did mention that he was very in love with Emilia Clarke, though, even sparked a rumor that they were engaged. But of course, it was just a rumor.
Meanwhile, with Lindsay Lohan, James Franco wasn't hesitant to disclose his experience hooking up with her in Chateau Marmont. But don't worry, it was just a one-night stand thing.
All of those brief relationship rumors happened after he broke up with his five-year girlfriend Ahna O'Reilly and before he dated his current girlfriend, Isabel Pakzad. It seems like it takes him a while to recover from his previous heartbreak and before he finally meets the love of his life!