Who is Ryan Gosling Wife? Is He Married?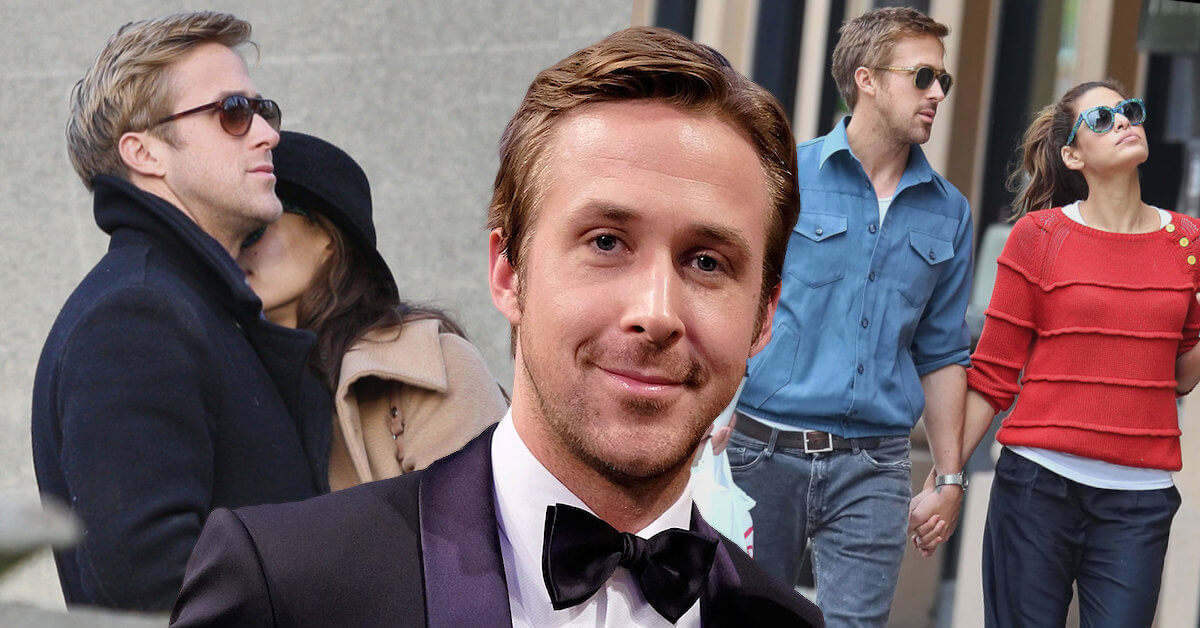 What's the first thing that comes to your mind when you hear about Ryan Gosling? A hopeless romantic and dreamy-eyed man from The Notebook and La La Land? Or the ruthless and brave man from Drive? He certainly can be all of that because Ryan's performance in every movie that he plays is always Emmy-worthy.
Some of us probably don't know that Ryan is not only a successful actor but also a talented musician AND a lady's man – we're not surprised with the latter, though.
We will dig deeper into Ryan Gosling's relationships and personal life here.
Ryan Gosling and Eva Mendes Are the Hottest Hollywood Couple, but She's Not His Wife
Ryan Gosling is too perfect to be true. He's handsome, talented, and hard-working. But, there's bad news for you ladies: Ryan has been in a long-term relationship with the Ghost Rider star Eva Mendes since 2011.
Ryan is also a father of two. And according to the media that we can see, he's both a great partner and father.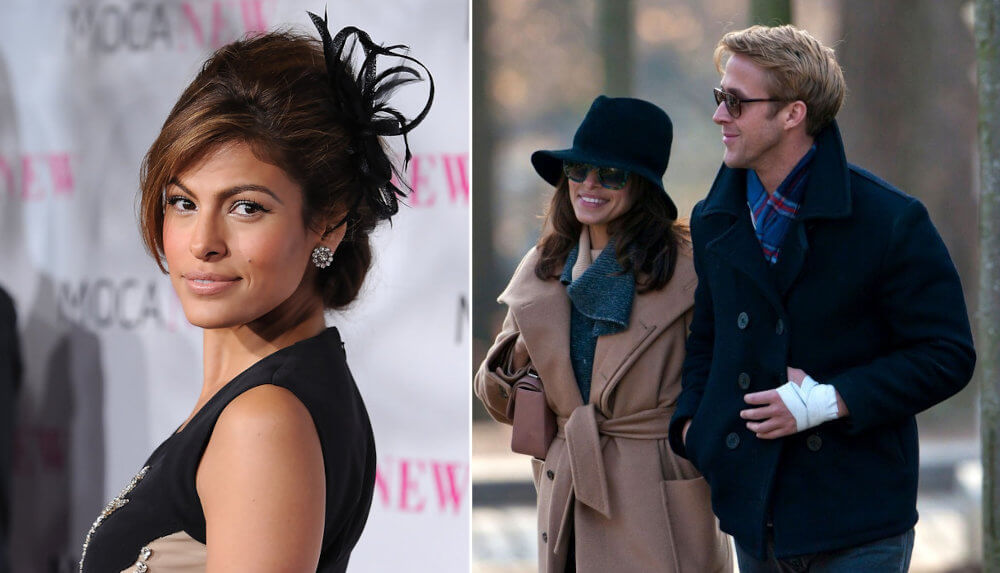 That might answer questions about whether or not Ryan has a wife. He and Eva aren't married, but they shared two daughters, and there seems to be no sign of them parting ways.
Ryan Gosling and Eva Mendes worked together for the first time when they appeared in The Place Beyond the Pines in 2011. They were seen hanging out and about since then. They had their first date to Disneyland, where the paparazzi got a snapshot of Eva "skipping around like a little girl." Ryan and Eva also seem to not mind showing some of their PDA moments at that time.
However, The Place Beyond the Pines wasn't the first time they met. Before that, they'd been friends for a long time.
There is no doubt that Ryan and Eva are some of the greatest actors that Hollywood has ever had. But, they'd rather have their personal live under the wrap. While we can see many of their sweet pictures and romance, the couple never reveals too many details about their married life.
"As far as Ryan and I, it just works for us this way to stay private," the Hitch star wrote in one of her Instagram post that she later deleted – without telling us why.
She continued, "I have always had a clear boundary for my man and my kids. I'll talk about them, of course, with limits, but I won't post pictures of our daily life". That explains why we hardly see any of her pictures with Ryan and both of her daughters on Instagram.
Eva's Instagram page has zero pictures on it. She used to post some photos about her upcoming movies and a glimpse of her life on set, but she decided to delete them all – only leaving 2,6 million followers on her page.
Ryan even took his privacy to a more extreme level. He doesn't have any social media accounts, indicating that he values his peace and personal life above all else.
Ryan Gosling and Eva Mendes Are Enjoying Their Parenthood Era
Ryan and Eva never hide their daughters' identities when it comes to children, but they never share any details about their personal lives either.
Their daughters are Esmeralda and Amada. Esmeralda was born on September 12, 2014, while her sister followed two years later.
Ryan and Eva don't seem to have an urge to label their relationship – or maybe they had a secret wedding that nobody of us knew. Despite that, the two still put their maximum effort into being the best parents that they can be.
Ryan Gosling Relationship with Rachel McAdams
We were not joking when we said Ryan Gosling is a lady's man. Even though he only has three official relationships throughout his career as an actor, many girls were rumored and had short flings with him. We will start with his official relationships first before he settles down with Eva Mendes.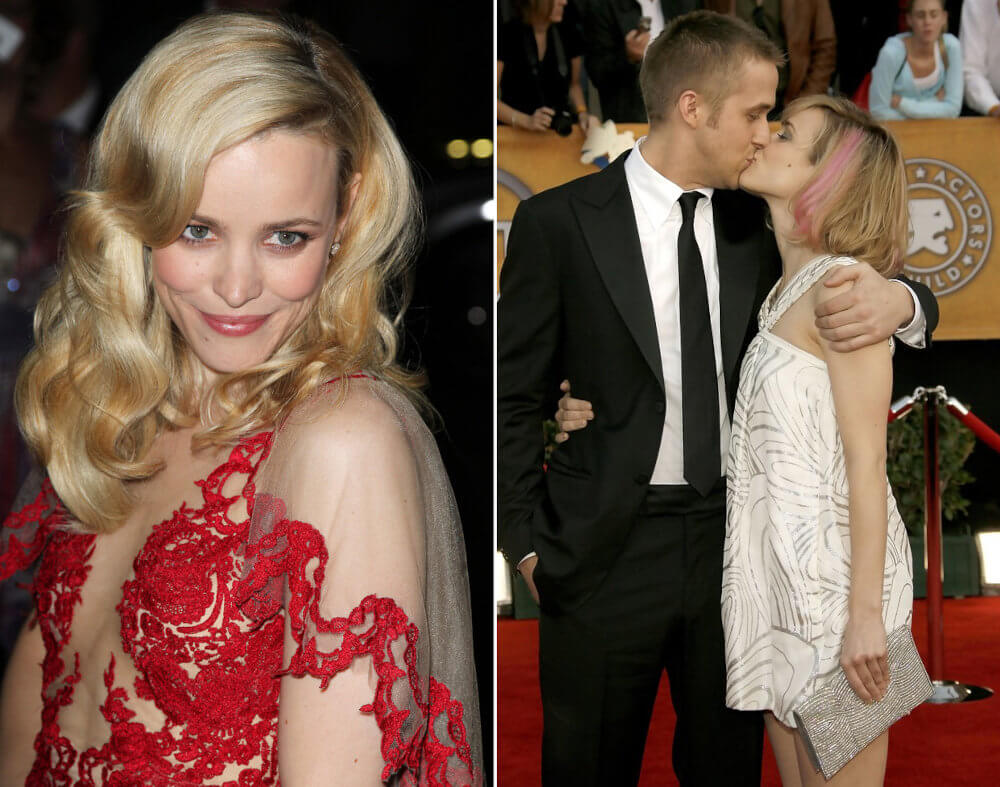 From 2005 to 2007, Ryan and his co-star in The Notebook, Rachel McAdams, were together. Yes, we're telling you guys that the most iconic couple in the movie also became real-life lovers. What else could be better than that?
Of course, they met for the first time on the movie set. The shocking thing was they didn't get along well in the first month they worked together. According to some media, Ryan even asked the crew not to play alongside Rachel McAdams again and requested to find a new actress to play Allie.
"Ryan came to me, and 150 people were standing in this big scene, and he said, 'Nick come here. And he's doing a scene with Rachel, and he says, 'Would you take her out of here and bring in another actress to read off camera with me?" told Nick Cassavetes, the director of The Notebook.
When Nick asked him why, Ryan answered, "I can't. I can't do it with her. I'm just not getting anything from this."
There's a thin line between hate and love, indeed. Not long after Ryan's weird request to the director, he and Rachel started dating, and they grew stronger day by day. And for some of you who have watched The Notebook, the two portrayed their storyline to their real-life. They went from hating and screaming at each other to developing a passionate relationship with each other.
Unfortunately, the ending for their real-life relationship is different from the movie, where they grew old together. In real life, their romance fizzled out in 2007 because of their ever-growing fame.
Ryan was very devastated from the breakup, and it took him four years to start a new relationship with his current long-term partner. The Notebook seems to change our lives and Ryan Gosling's as well.
Ryan Had Made Sandra Bullock's Life Better
Another Ryan relationship that we forgot existed is with Sandra Bullock. They were co-stars in Murder by Numbers, but the two weren't public about their romance. One of the reasons might be the 16 years' age gap between them – which doesn't sound a big deal, to be honest.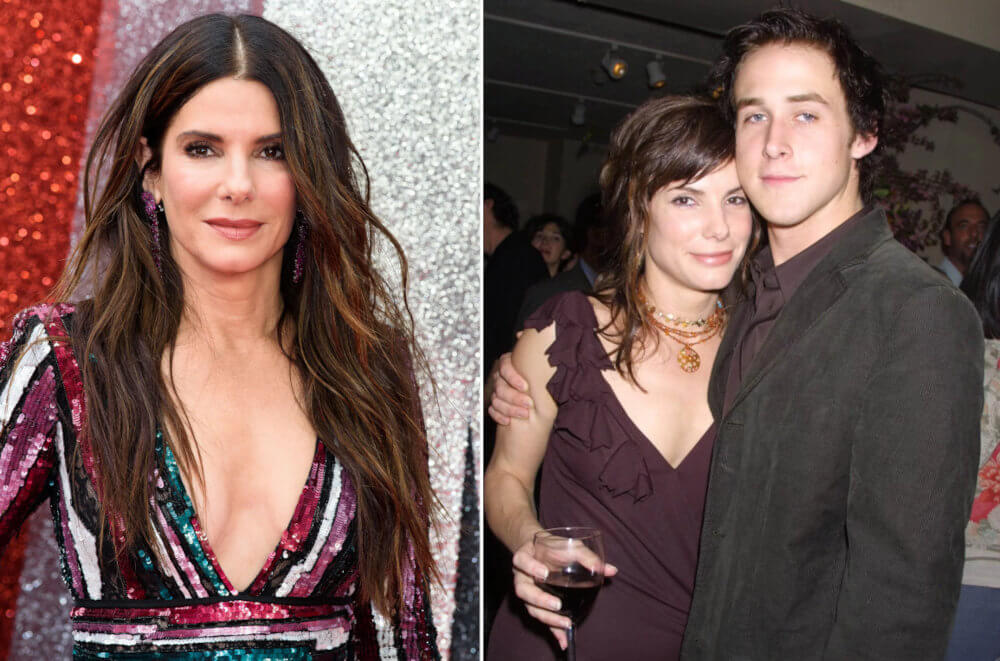 They went together to some red carpet events, but they rarely talked or posted about their relationship. However, Sandra once addressed how Ryan had helped her in her life, as she described him as "a little Buddha."
"I live my life at a manic pace, and he's taught me to disregard all that isn't important. He's like a little buddha," she told Cosmopolitan in 2003.
Even though Sandra never explicitly said they were an item, Ryan confirmed this eight-years later, when he's already together with Eva.
"I had two of the greatest girlfriends of all time. I haven't met anybody who could top them," Ryan admitted to The Times.
And just like how his relationship with Rachel McAdams ended, the situation was pretty similar with Sandra Bullock. They had to call it quits due to the pressure of being a big star in Hollywood. Even though Ryan and Sandra only lasted for a year, they admitted that they taught each other a lot. 
All A-Listers that Were Linked to Ryan Gosling
Ryan admitted that he only has two ex-girlfriends, but there are some of the short flings and rumors that he had in the past. Some names like Kat Dennings, Olivia Wilde, AND Blake Lively are on the lists.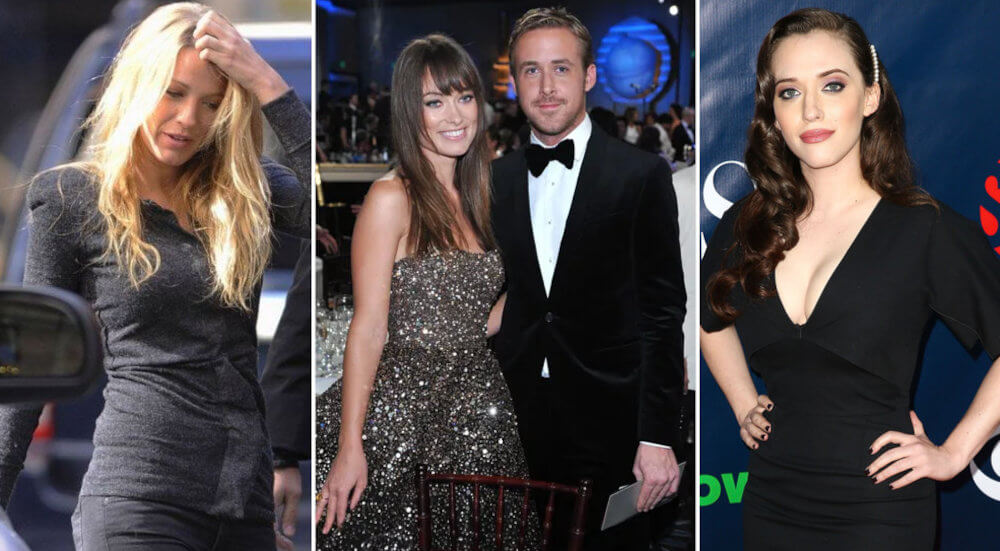 They were all rumored – or caught with some PDA moments – during 2009 to 2011. But, of course, none of them were officials.