List of Kat Dennings Boyfriends: Who Is She Dating Currently?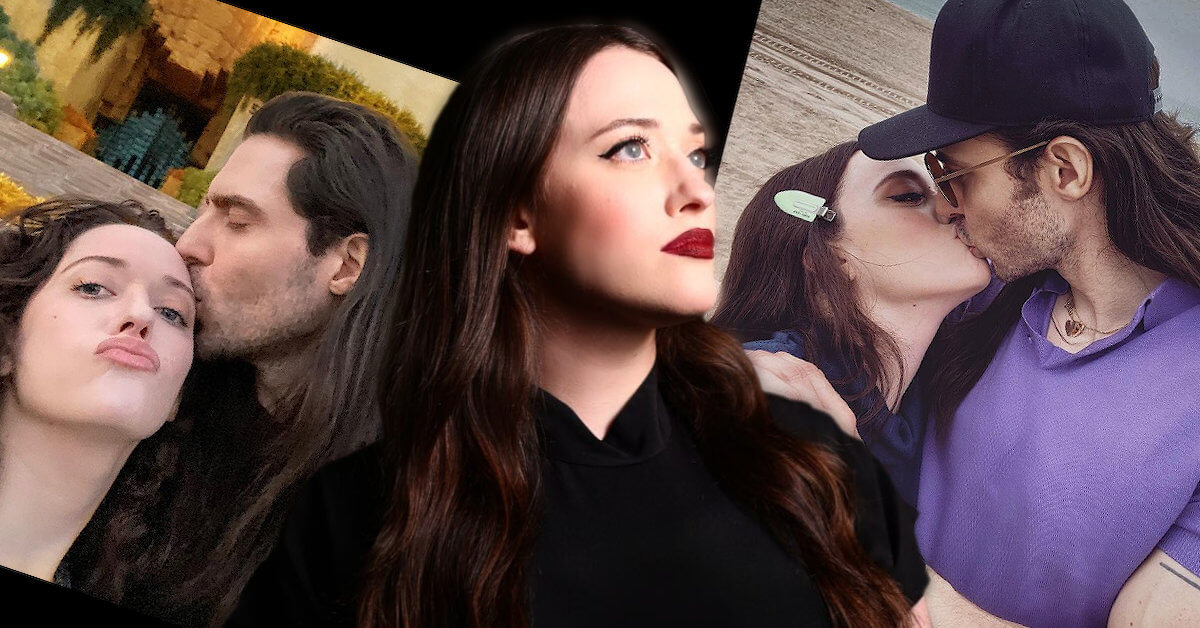 We know best from Thor: The Dark World, Kat Dennings, a prominent American actress. Her other big movies and series, including WandaVision, 2 Broke Girls, and To Write Love on Her Arms, had led her to both wins and be nominated in some prestigious awards.
She seems not just to serve looks and talent, but a good personality as well. We can say so because Kat is far from negative rumors and any drama; she could also charm many handsome men in the industry, such as Tom Hiddleston and Ryan Gosling. Yes, you guys heard me right.
Does Kat Dennings Have a Boyfriend?
Even though Kat hardly has any drama and rumors, her personal life and relationship still become the center of attention for so many people. Kat is very private when it comes to her love life, but she never really hides the man's identity that she's dating either.
So, what is Kat's current relationship status? Does she have a boyfriend or even a husband?
Kat is currently engaged with Music Is Worth Living For singer, Andrew W.K. Kat officially announced their engagement by posting her ring on her Instagram last May.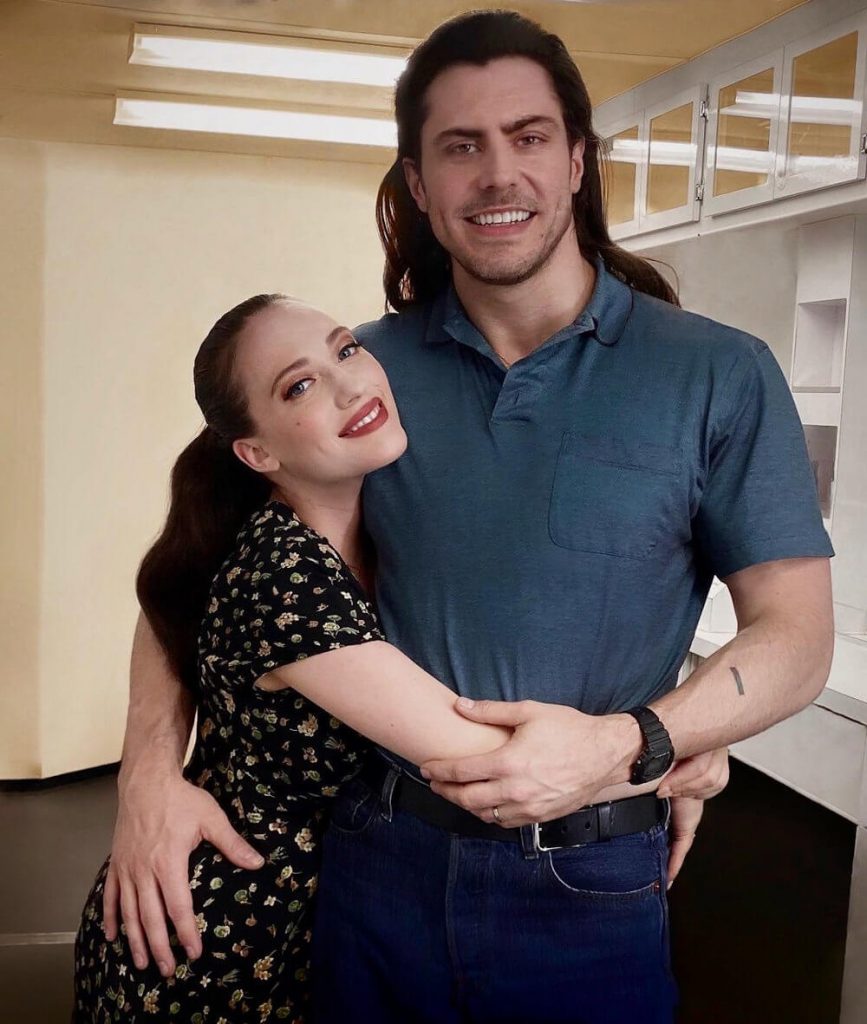 The post consists of three photos with the caption, "Don't mind if I do." But, of course, Andrew didn't want to miss the opportunity to show off his fiancée either: he also posted their sweet moments on his Instagram Stories, capturing their red carpet events that they attended together and some photos of them holding hands, kissing, and embracing each other. 
Kat might be secretive about what's going on in her relationship. Still, she never hesitates to share her moments with Andrew with the world. Instead, she likes to express her love for her now-fiancé.
Andrew W.K. and Kat Dennings started dating in early 2021 after meeting in Los Angeles. Some people think that their relationship might seem to move a little bit faster than it should. However, spending some quarantine times together made their bond grow even stronger because the pair had more time off from their work.
Quarantine isn't the only thing, though. Kat and Andrew had known each other since six years ago, even when Andrew was still married to Cherie Lily's musician.
The connection between the two is never to be "just friends," though. Though they might not date right away – and end up having a relationship with other people first – Kat had always been honest about her admiration toward Andrew the second they met. In 2014, Kat replied to Andrew's tweet, saying that, "You are a tall drink of milk, AWK." LOL.
Her admiration towards Andrew never really went away, and it seems like he also feels the same. Do you guys think Kat and Andrew will have their wedding ceremony soon, or maybe have a child first?
A Good Sense of Humor is Kat's Priority When It Comes to Choosing her Boyfriend
In 2014, when Kat met Andrew for the first time, she used to date Broken Vow singer Josh Groban. The pair started dating in October 2014 at the Carousel of Hope Ball in Beverly Hills. According to reports, Josh and Kat met through Beth Behrs, Kat's costar in Two Broke Girls.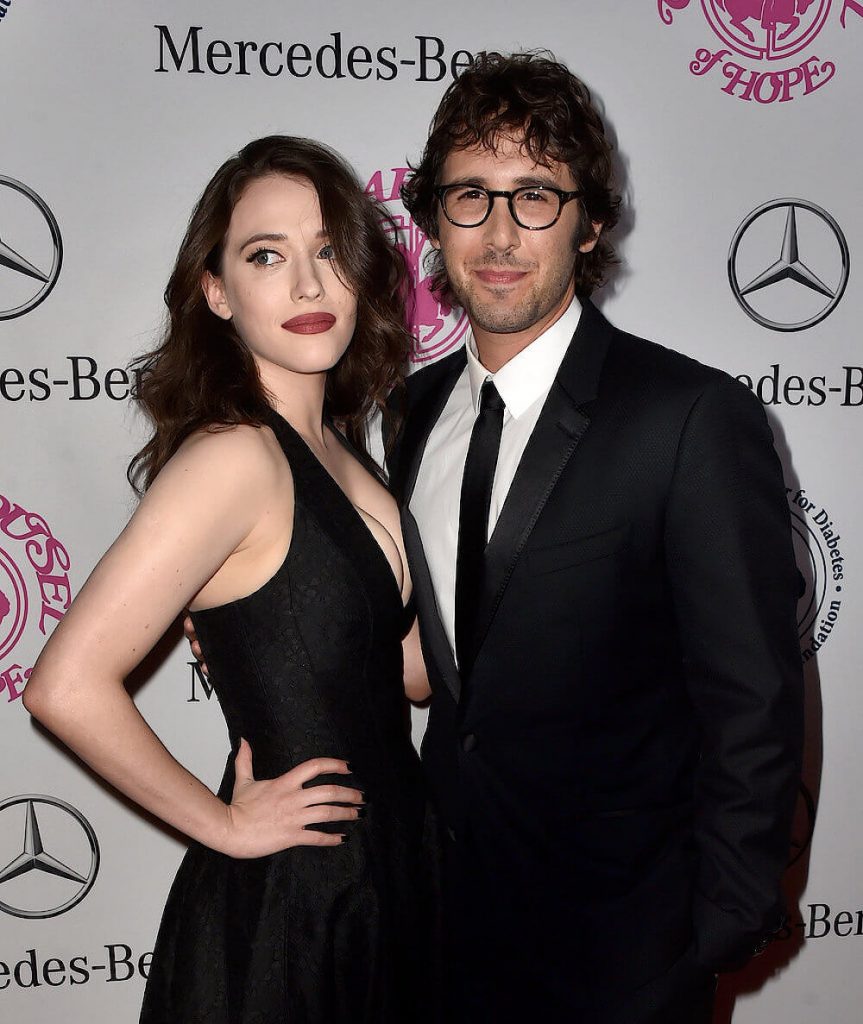 Beth stated that she had always wanted to find a perfect girl for Josh. And, she thought that Kat was the one; and her assumption was right.
The duo hit it off from day one. Beth also described that pairing the two of them together "didn't take much coaxing for either of them." Well, when you finally find someone who matches your energy, the rest is history.
Josh and Kat were seen together a lot in public after they announced their relationship. They were often spotted strolling around the city and having romantic dinner in NYC fancy restaurants.
Not only that, but Kat also loves to show people how much she admired his beau and how genius she thought he was.
"What you may not know is that he's one of those people who can sit at a piano and play anything. He's just a genius," told Kat about Josh when she was a guest in The Ellen Show.
Kat also loves Josh's sense of humor, and she said that it was Josh's witty attitude that made her fall for him in the first place. She also explained that since humor is such a huge thing for her, she was glad that she and Josh were on the same page.
Their relationship lasted for two years, and no bad news was spreading around about them. So, what made the duo split if their relationship seemed to be just fine?
There were many speculations about why they broke up. One of them was because it wasn't the "right time" for them to continue their relationship, according to one of the reliable sources. But isn't it the reason that many celebrities use it for their breakup, too?
Kat and Josh never really confirmed any of them. Instead, the two kept it low-key and didn't reveal what happened between them. One thing that Kat and Josh made sure, though, was that they split amicably.
Kat Dennings and Nick Zano Were Seen Embracing Each Other at the beach
Before having two years' relationship with Josh Groban, Kat Dennings was in three years' relationship with an actor in Final Destination 4, Nick Zano. So it seems like Kat knows how to maintain a relationship for at least more than a year, a rare thing we see in celebrities' life, right?!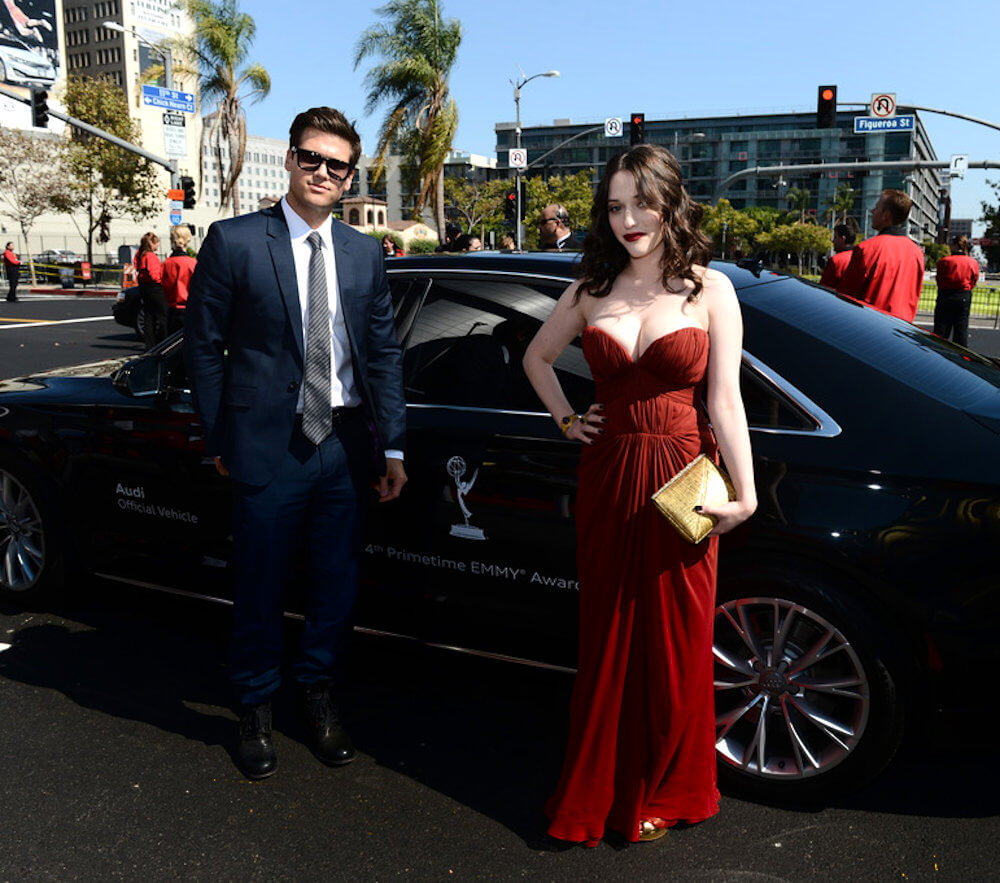 Nick and Kat dated from 2011 to 2014. And just like other Kat's relationships, she shared nothing but her happy moments and seemingly-perfect relationship.
Despite their busy schedules, the two had managed to find time with each other. In May 2014, Nick and Kat were chilling at the beach, watching the sunset together, and snuggling. What could be more romantic than that?!
Even though they knew that some paparazzi were spying on them and took some pictures, they didn't seem to bother. We could see from the pictures that Nick gave Kat a long message as they continued watching the sunset.
Kat was wearing ripped denim shorts paired with an oversized blue and white hooded jumper. Nick wore a white T-shirt and plain navy shorts.
The pair were costars in 2 Broke Girls, and they had been spending a lot of time together on and off the movie set. Their chemistry was there since day one, and they didn't waste any time finally becoming a couple.
Before their pictures at the beach, neither Nick nor Kat announced their relationship. But, when the media asked her about it, she proudly admitted that the two were happy together.
"Yes! I have nothing to hide," told the actress. "It's the truth! He's the best! I didn't know him before the show."
However, the reason for their split was also unknown. Like the show, when their characters decided no longer to be a couple, their relationship ended in real life. It didn't take a long time for Kat to start a new relationship, though, because we know as soon as she broke up with Nick, she jumped to be Josh's girlfriend.
The Truth about Kat Dennings and Tom Hiddleston
Here we finally came to Kat's most famous man: yep, our favorite Loki, a.k.a Tom Hiddleston. According to some sources, the two were together back in 2010 when they worked together for Thor's movie.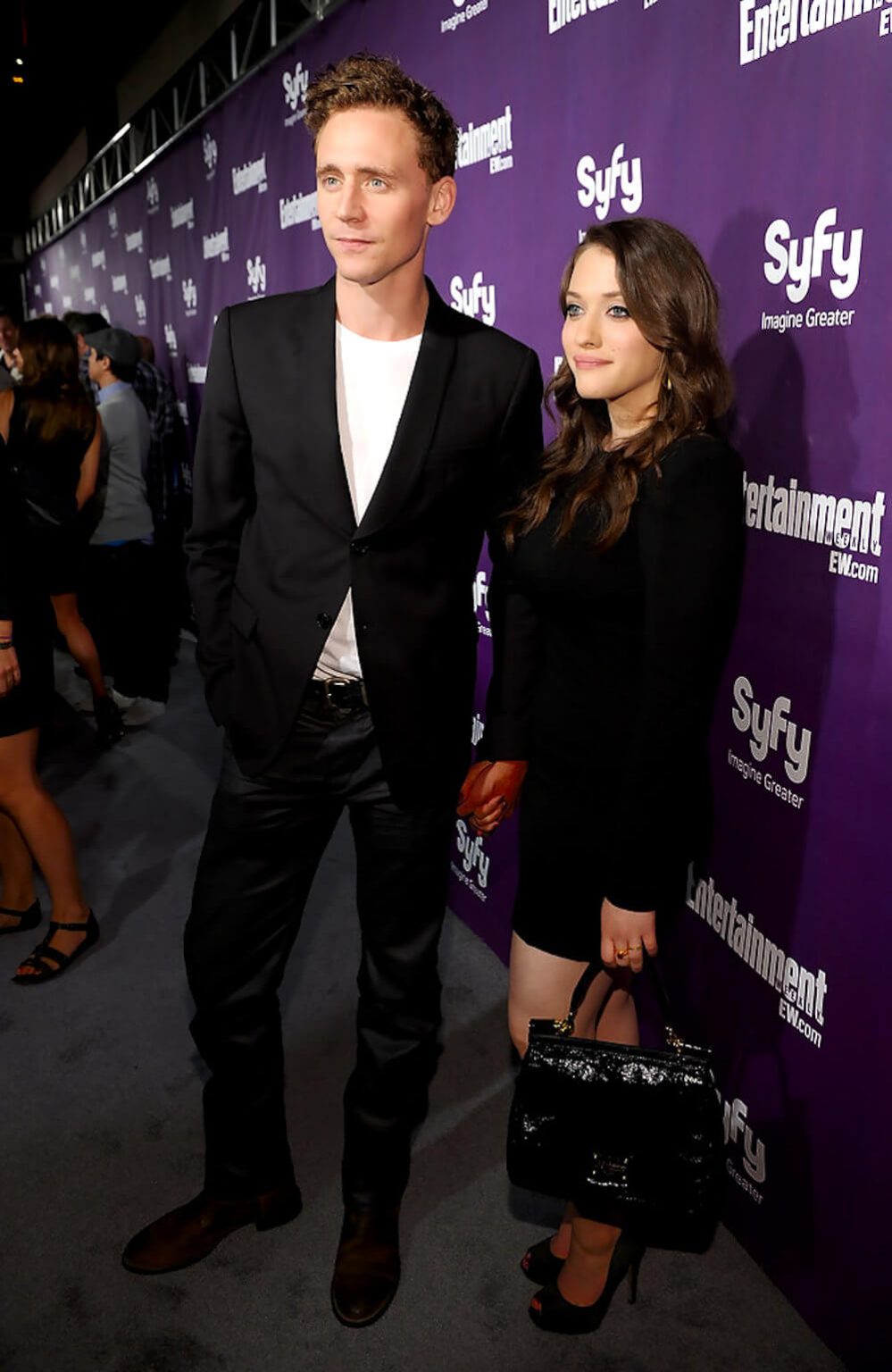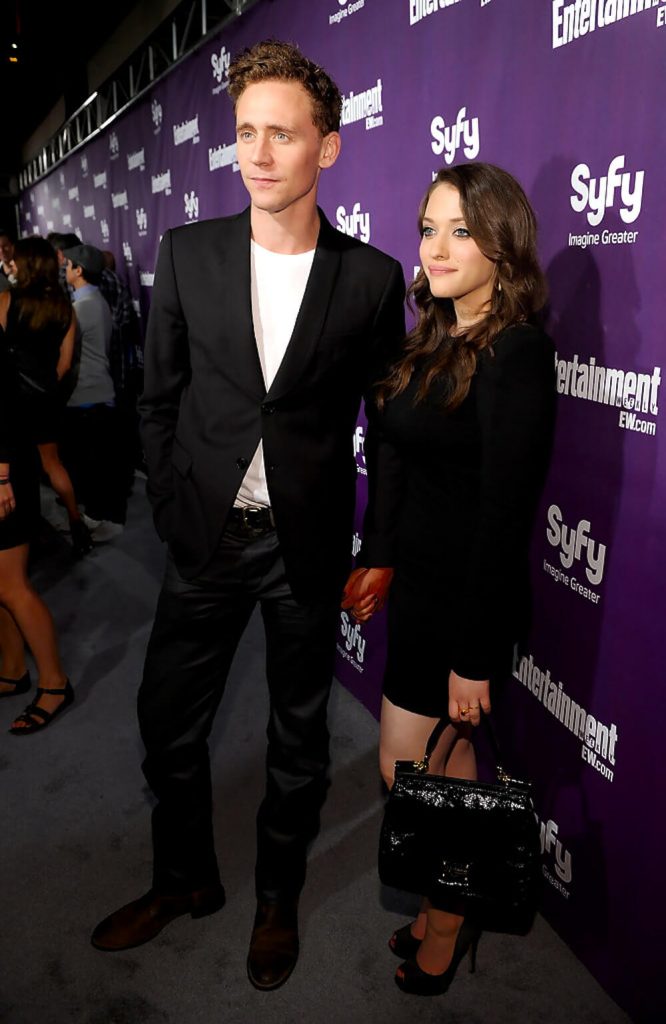 Tom Hiddleston and Kat Dennings were often seen holding hands and attending red carpet events together. But, neither of them spoke about their relationship status. Besides, it wasn't clear at that time whether or not Tom had broken up with Susannah Fielding.
Some people believed that Tom and Kat were secretly dating, but the rest of them refused to buy the rumor. Well, since we know that Kat at least never hid the man's identity that she was dating, and she never mentioned her dating Tom Hiddleston, it seems like they never actually dated in real life.
But, imagine if they did, though; weren't they perfect to be considered as a Hollywood power couple?!
Kat Refused to Talk about Ryan Gosling in Her Interviews
The next famous guy on the list was Blue Valentine and The Notebook actor Ryan Gosling. In late August 2009, people were crazy about them; they were the headline of the news for quite some time.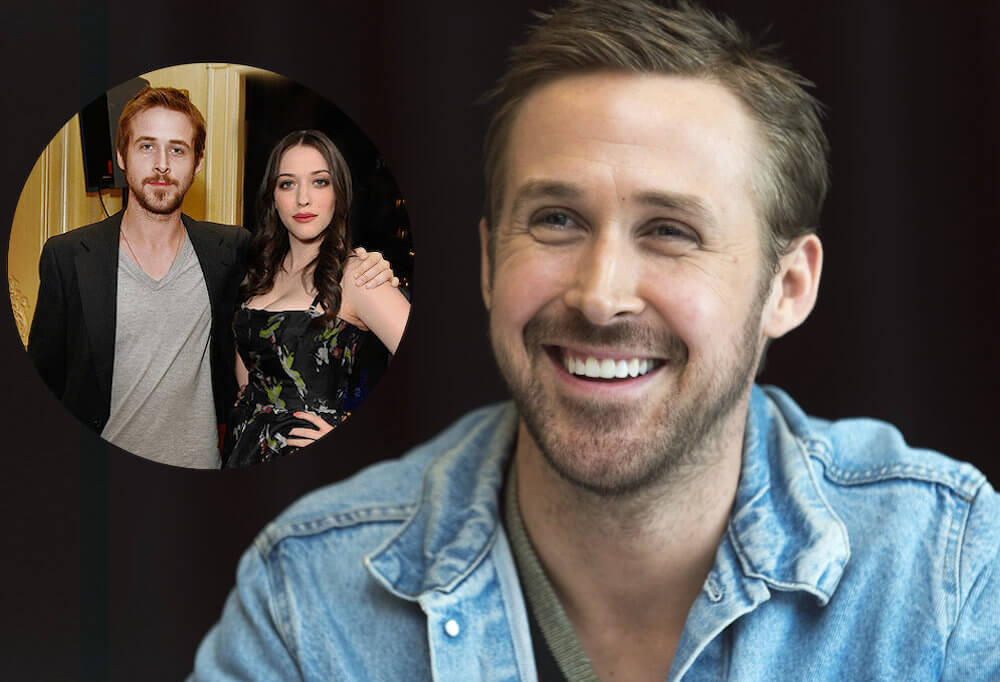 The buzz started with their photos at Disneyland. Not only that, Kat's tweets that said that she had been kidnapped and taken to Disneyland on the same day just supported the rumor to spread even faster. It was too good to be just a coincidence.
When Kat was asked about it in her interviews, she seemed to avoid it instead of answering it.
"I haven't seen it. I swear to God I'm the only girl alive who hasn't seen it," she answered when the interviewer mentioned Ryan's movie The Notebook.
And then Kat added that she refused to answer any questions about her personal life and relationships.
"I do not talk about my personal life. Ask me about my cat, though, and I'll talk about my cat." LOL. So, instead of answering with a simple "yes" or "no," she just refused to answer at all. This led the media and her fans to speculate that the two were indeed together, but she didn't want to bring it up publicly. So, what do you guys think?