Olivia Wilde Husband: All The Detail About Her Love Life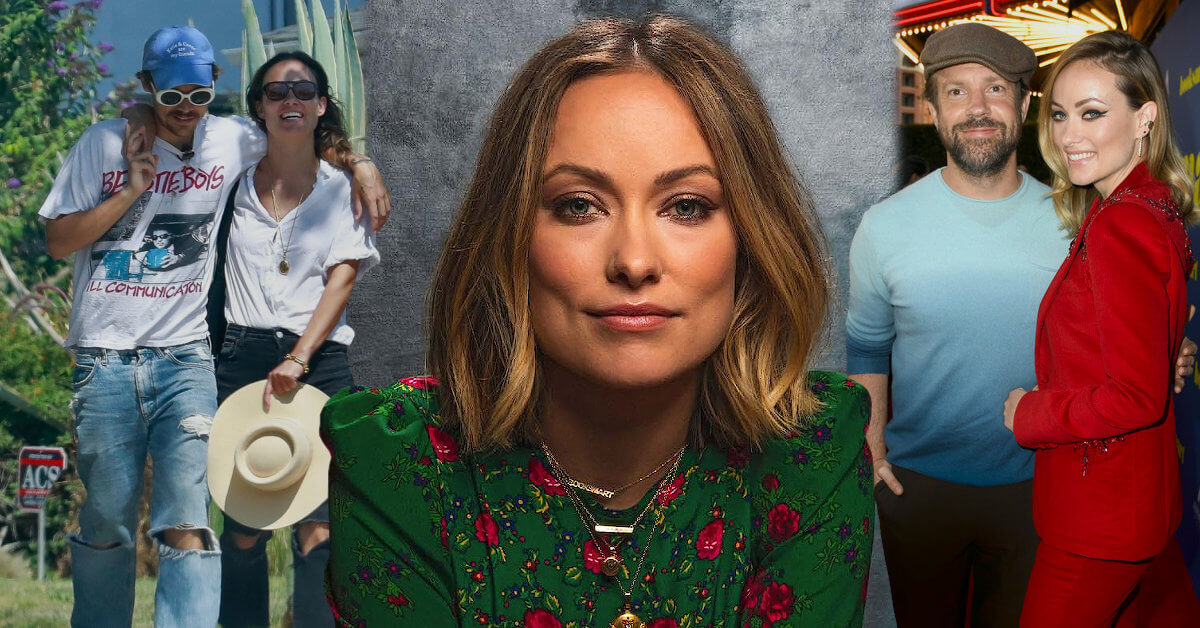 It's everyone's dream to get close to hot and handsome actors. I mean, Ryan Gosling, Justin Timberlake, and Harry Styles?! Who doesn't like them?
Please don't be surprised (or jealous) to know that they are Olivia Wilde's exes. Yes, you hear it right. 
This House and Tron: The legacy actress is famous not only for her talent and big hit movies that she's been in but also for her A-lister boyfriends. But, don't mistake her for just an actress who dated famous actors, because she worked hard throughout her life too. Besides being an actress, she's also a filmmaker.
Here are more details about Olivia Wilde's love life.
Is Olivia Wilde Married?
Olivia's latest (and probably the most controversial) relationship is with the former One Direction and Watermelon Sugar's singer, Harry Styles. Other than that, they are ten years different; Olivia was also rumored to cheat with Harry on her former fiancé, Jason Sudeikis.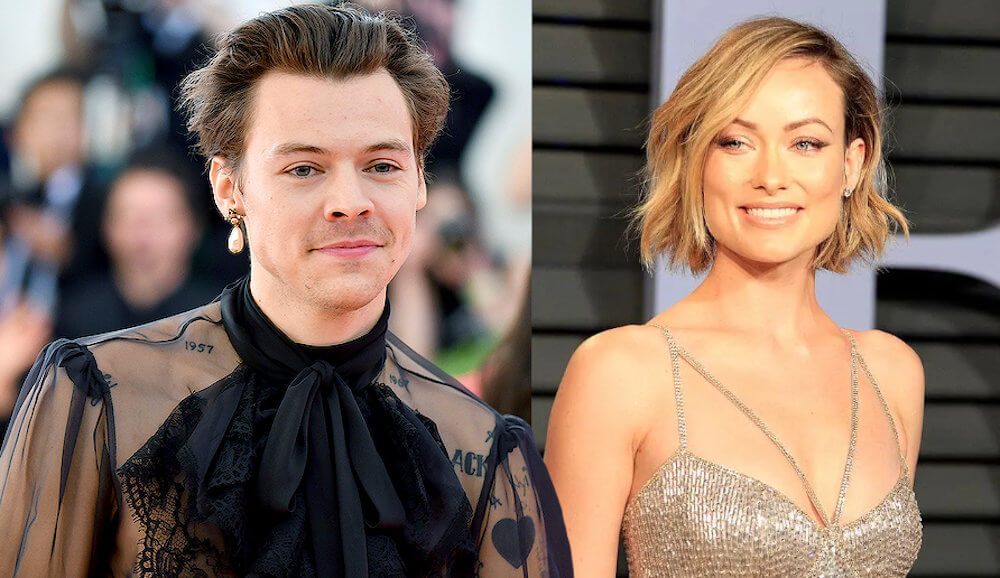 The news about Olivia and Harry's relationship started with the picture of them holding hands, which shocked the whole internet user.
Olivia expressed her admiration toward Harry after describing Harry as her "victory dance" after she cast Harry in her movie Don't Worry, Darling in November 2020. Harry has replaced Shia LaBeouf in the movie, which raised suspicion on Olivia's matter that got in the way.
"This movie is incredibly stylistic. It's very heightened and opulent, and I'm grateful that Harry is so enthusiastic about that element of the process – some actors just don't care," revealed Olivia to Vogue.
She also added that Harry is "very modern" and a perfect person to avoid "toxic masculinity." Easy there, Wilde!
"I think he is in many ways championing that, spearheading that. So it's pretty powerful and extraordinary to see someone in his position redefining what it can mean to be a man with confidence."
That admiration toward Harry, at first, was just perceived as Olivia's excitement to find a perfect actor for her movie. Business matters as usual. But, it then raised suspicion after her split with Jason not long after that. Even the news came in the same month after she met Harry Styles!
Olivia seemed to throw her relationship with Jason out of the window, despite having two kids with him already.
Olivia and Harry Tried So Hard to Hide Their Relationship, but People Eventually Found Out
Two months after her split, she was spotted holding hands with Harry at a wedding. It was the wedding of Harry's agents that took place in Montecito, California.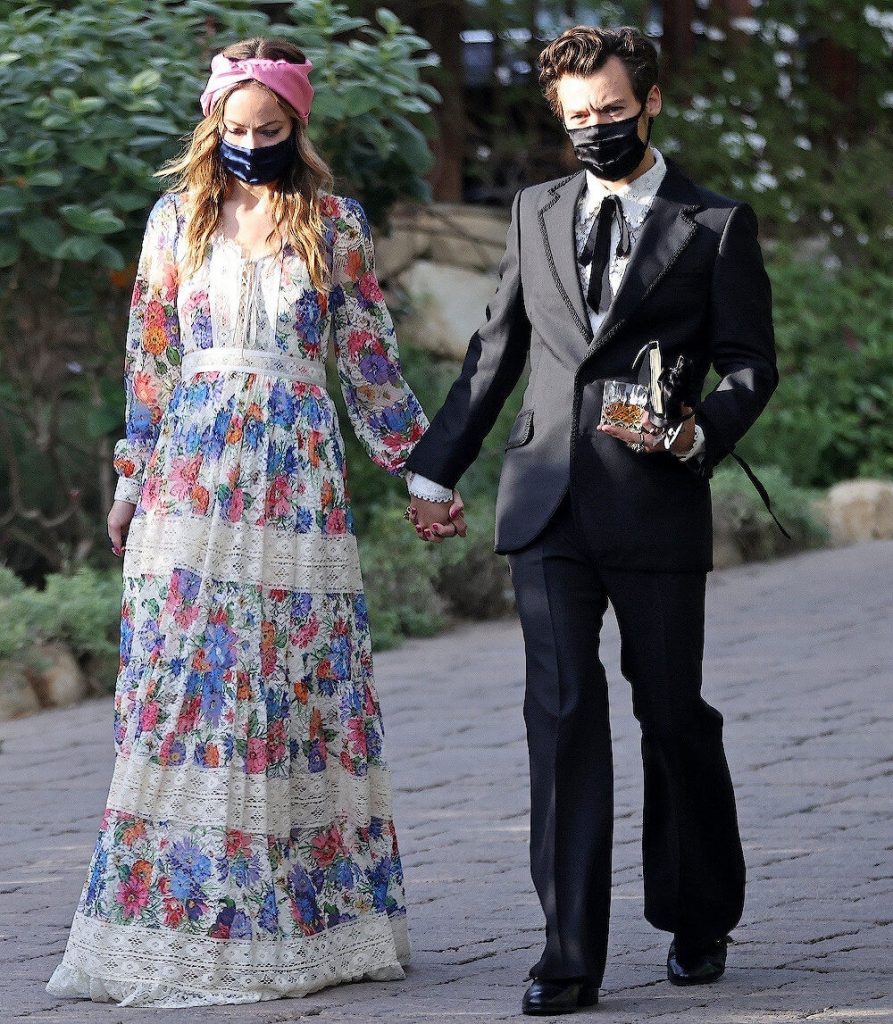 Many people spotted them at the wedding and said that the couple "looked very happy."
"They were affectionate around their friends, held hands, and looked very happy. They have dated for a few weeks."
Realizing that their relationship sparked many negative rumors, the pair worked hard to keep their love life low-key. But, the news (and paparazzi, LOL) spread faster than they could imagine.
Some paparazzi eventually catch their moments together, too. For example, the two were spotted head over heels to each other in Santa Barbara last January.
Harry, who seemed unaware of the paparazzi, wore gray sweatpants that he paired with a brown-hued hoodie and pink knit beanie. Meanwhile, his girlfriend was spotted wearing an argyle print sweater and brown pants, paired with casual canvas sneakers.
Olivia and Harry don't share pictures that show their couple's life on Instagram. Still, some paparazzi continue to do their good work spotting the two. And thanks to them, we know that Olivia and Harry are still going strong until now.
Jason Sudeikis Still Cannot Get Over the Breakup: The Cheating Rumor Is True?
We know that Harry and Olivia are still in their happiest moment now, but what about her former lover, Jason Sudeikis?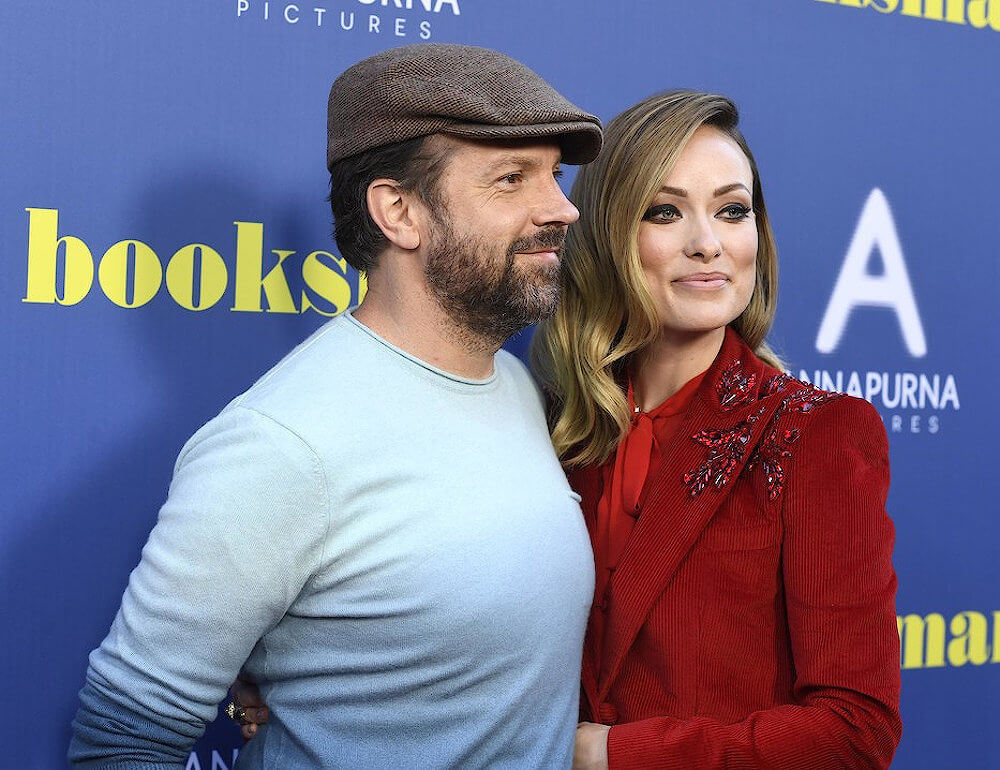 Well, we talked a little bit about him earlier. He is the ex-fiancé that was rumored to be cheated on. Ouch!
Neither Olivia nor Jason confirmed the cheating rumor. Still, Jason hasn't moved on, even after eight months of his split with Olivia. Some news even stated that Jason is still "trying to process the breakup."
He shared his sorrow moments with GQ, saying that he probably would "have a better understanding of why in a year."
He continued expressing his thoughts about the breakup, "That's an experience that you either learn from or make excuses about. You take some responsibility for it, hold yourself accountable for what you do, but then also endeavor to learn something beyond the obvious from it." Though he hasn't completely recovered from the split, he shows maturity in handling his feelings and accepting the situation.
After seven years of being together with and even sharing two kids, of course, it is such a heartbreaking and painful experience for Jason.
We can see that Jason and Olivia have had their "instant chemistry" kind of relationship since the two dated in 2011 and soon got married in less than a year.
Jason and Olivia Still Prioritize Their Kids, Despite The Breakup
They might no longer love each other, but they continue to be good parents. Jason and Olivia mentioned that their kids are always their "top priority," as they continued to co-parent together, making sure their kids didn't miss the lives that they should've had, even though the parents are no longer together.
"They've transitioned into a great co-parenting routine. The children are the priority and the heart of the family's relationship," told a reliable source to People.
Olivia also posted her moments with the kids on Instagram, with the caption "my everything."
Despite all the negative rumors, Olivia and Ted Lasso's actor confirmed that their breakup was amicable. There were no huge fights between them. Other sources added that the two "grow out of love" but still love each other as good friends.
Being Flirty and Chatty with Bradley Cooper: They Were a Real Couple?
Let's dig into Olivia's hookup and short-relationship series; before forming a seven years relationship with Jason Sudeikis. The first man on the list is Silver Lining Playbook and The Hangover actor Bradley Cooper.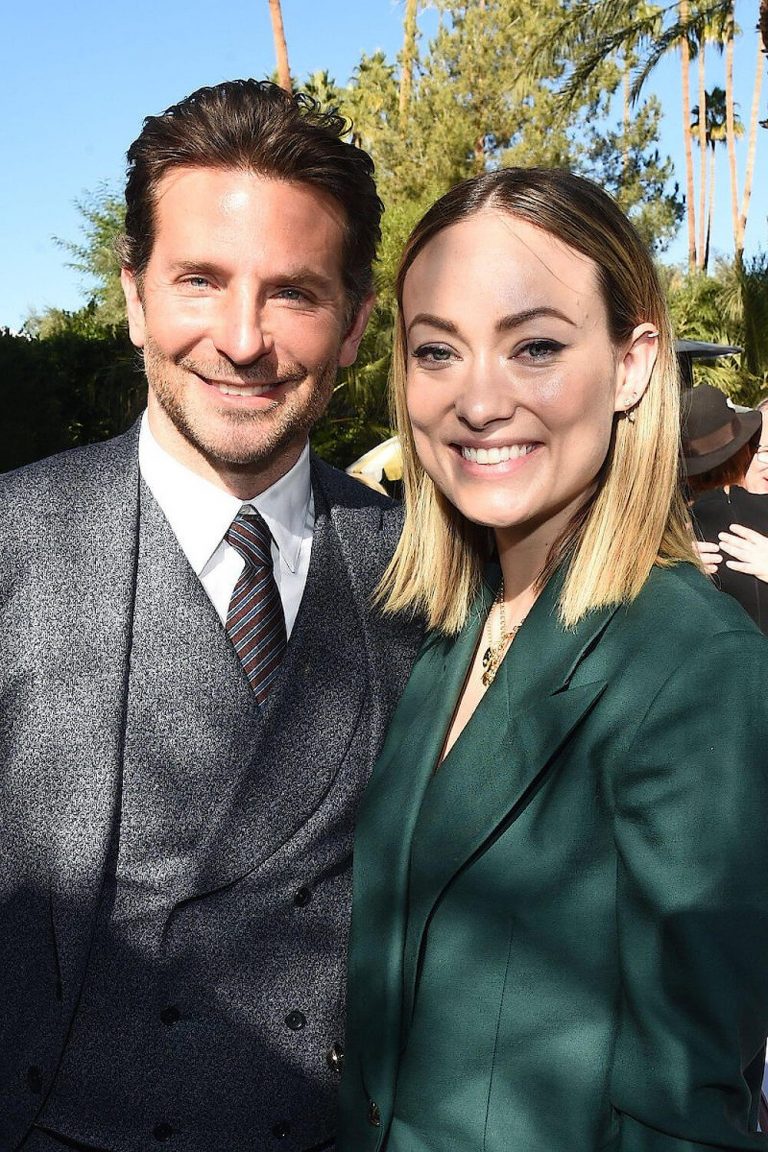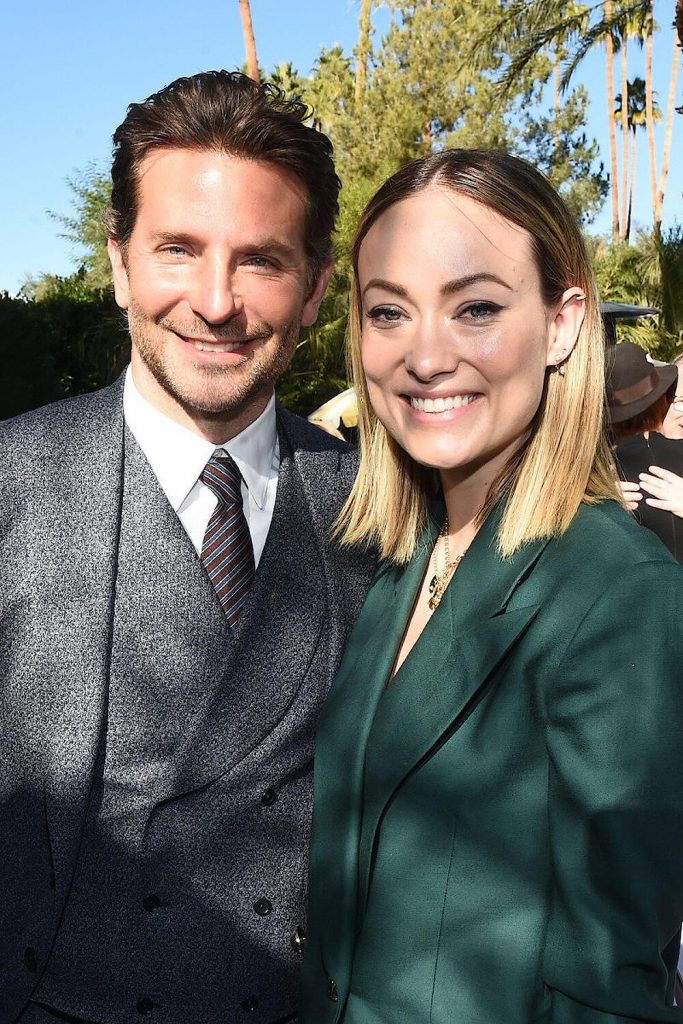 Bradley and Olivia were spotted for the first time when they attended a party together in New York. It was the event for The Hangover II in 2011.
Many paparazzi took their pictures being flirty and chatty that night; they couldn't hide that they were interested in each other.
Some sources even revealed that they've seen Olivia touch Bradley's leg and put her arm resting around Bradley's shoulder. However, the sources also stated it was just a hookup; they weren't in a serious relationship back then.
Other sources added the romance story: they reported that the pair spent an evening together, after the party, at a VIP table with Patrick Wilson and Zach Galifianakis, in which Bradley and Olivia left the place before 1 a.m. They didn't know where, though.
Bradley just ended his relationship with actress Renee Zellweger, not long before he met Olivia. So he was in the state of being a "free man" at that time. However, their rumor was gone as quickly as they first appeared, and Olivia was soon in a relationship with Jason.
Honorable Mentions: It Wouldn't Hurt to Have Rumor with Justin Timberlake and Ryan Gosling
Bradley Cooper isn't the only big name that Olivia had a rumor with. Other names like Justin Timberlake and Ryan Gosling are also there! Isn't Olivia the luckiest girl ever?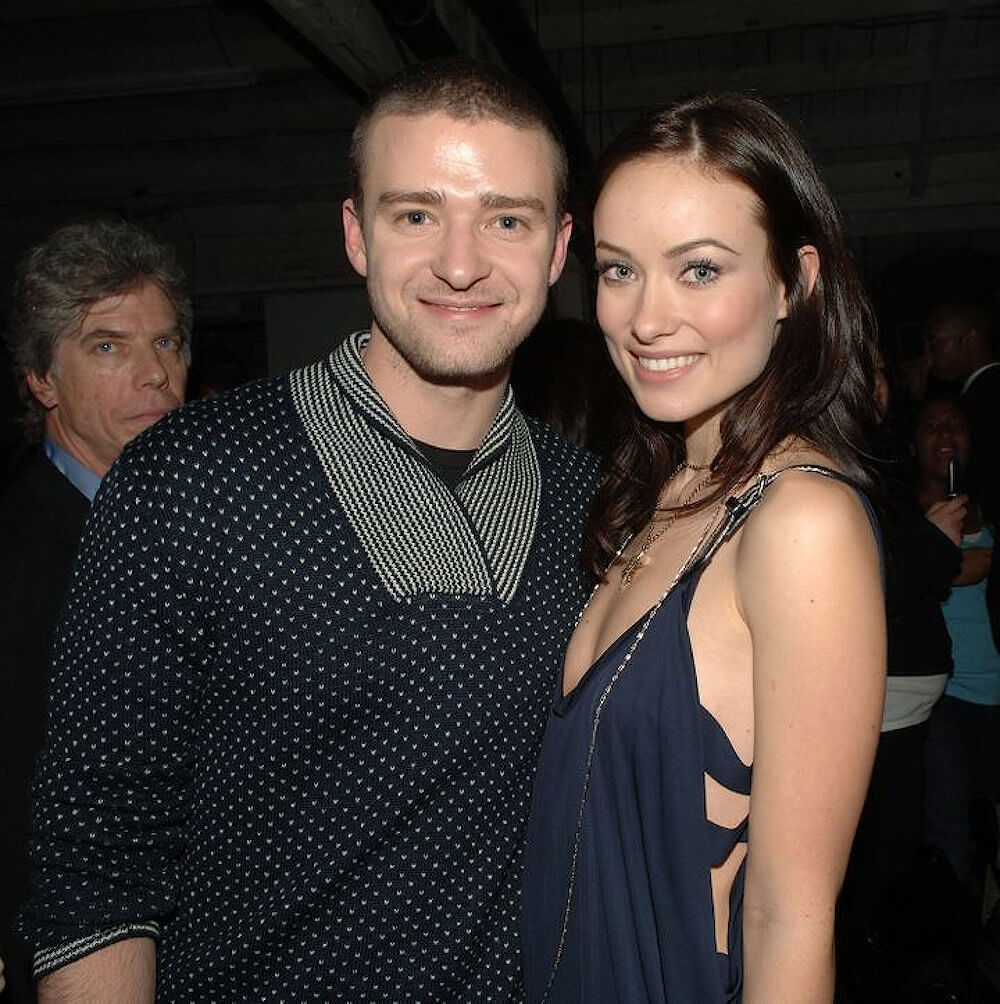 Her news with Timberlake sparked when the two were seen "cuddled up" at a nightclub in Los Angeles, way back in 2011.
However, this time, Olivia addressed the issue herself by tweeting, "Cool it, honeybadgers. We are just friends and have been for years."
She and Timberlake had been good friends since they worked together in Alpha Dog and continued to costar in Now. However, their relationship is nowhere near the romantic ones. Still, it wouldn't hurt since the man is, well, the Sexy Back singer.
With that being said, Olivia's rumor with Ryan Gosling also stayed to be just rumors. Though Olivia didn't make clarifications herself, we didn't see any moments of her and Gosling together, too. Also, she didn't mention him at all on her social media. So, there you go, folks.
Eight Years Having an Italian Prince Husband, Tao Ruspoli
Olivia was married once (who would've thought, right?) to an Italian prince Tao Ruspoli. So yes, he is a prince.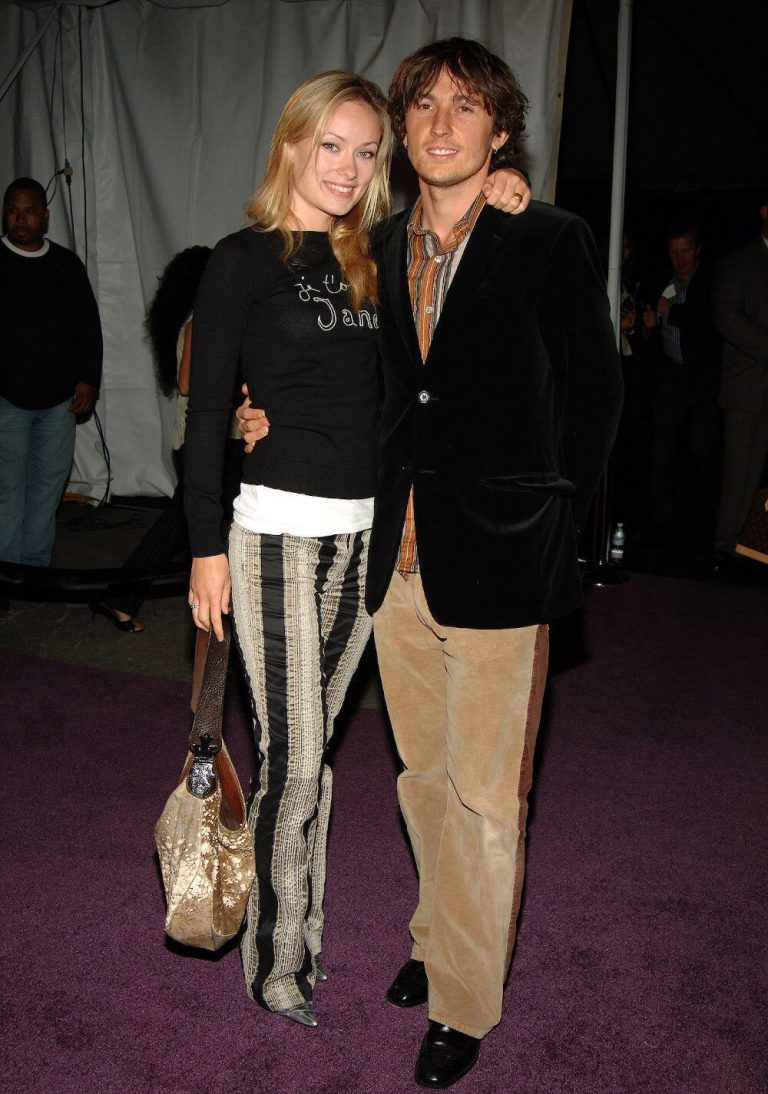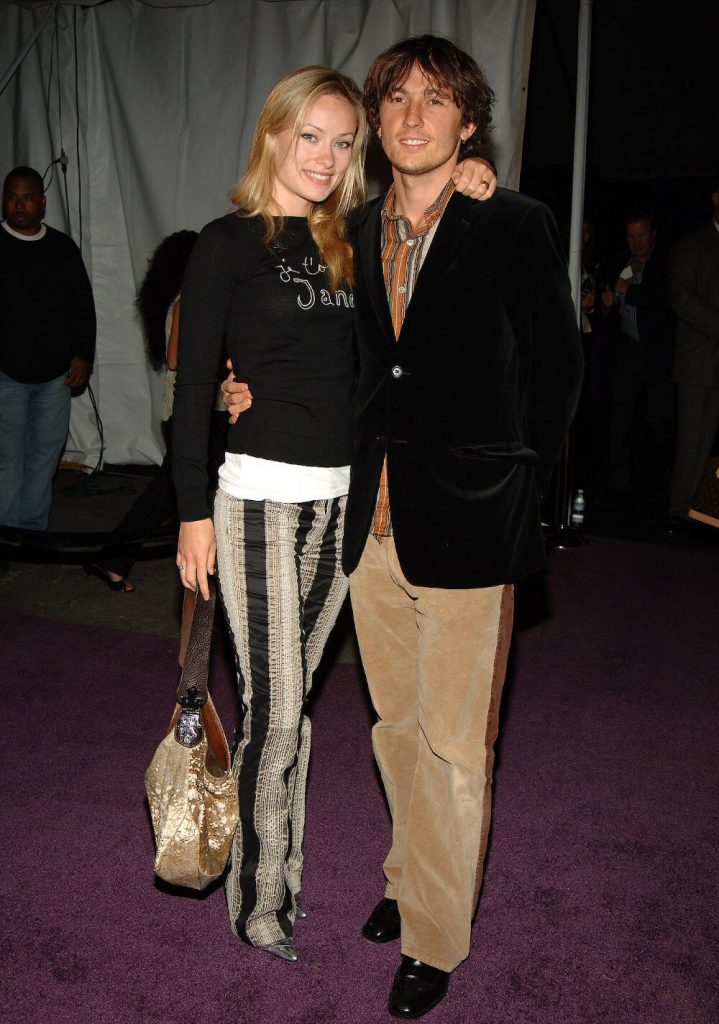 Though she is currently a successful actress, who might dedicate her life to careers and not so much to marriage, she decided to get married when she was 19 years old. Olivia and Tao met through their mutual friends in late 2002, and she didn't see that the romance was coming.
Only six months after their first encounter, the pair decided to elope on the school bus that Tao made as his "home." Olivia recalled her past fast-paced experience with Women's Health.
"My dad did have a minor heart attack, and it was hard to imagine settling down at the time. But there was this wave of romantic excitement and an overwhelming sense that we were supposed to be family. We were very open to the idea that we would let it go its course if it didn't work. No pressure," and so she took her divorce experience easily.
Though their marriage lasted for eight years, quite a long time for a couple who both worked as actors, they remain good friends until now. As much as she loved her husband for being so supportive and understanding, she also mentioned that she needed "some time alone," and it was unhealthy always to spend time with another person.
Well, from that, we know that Olivia's love life is far from boring. After being married, getting engaged, and now happily back in the dating phase, she always takes it as an experience to be learned and things to be embraced in life.