Who is Rachel McAdams Husband in 2023? The Truth About Her Love Life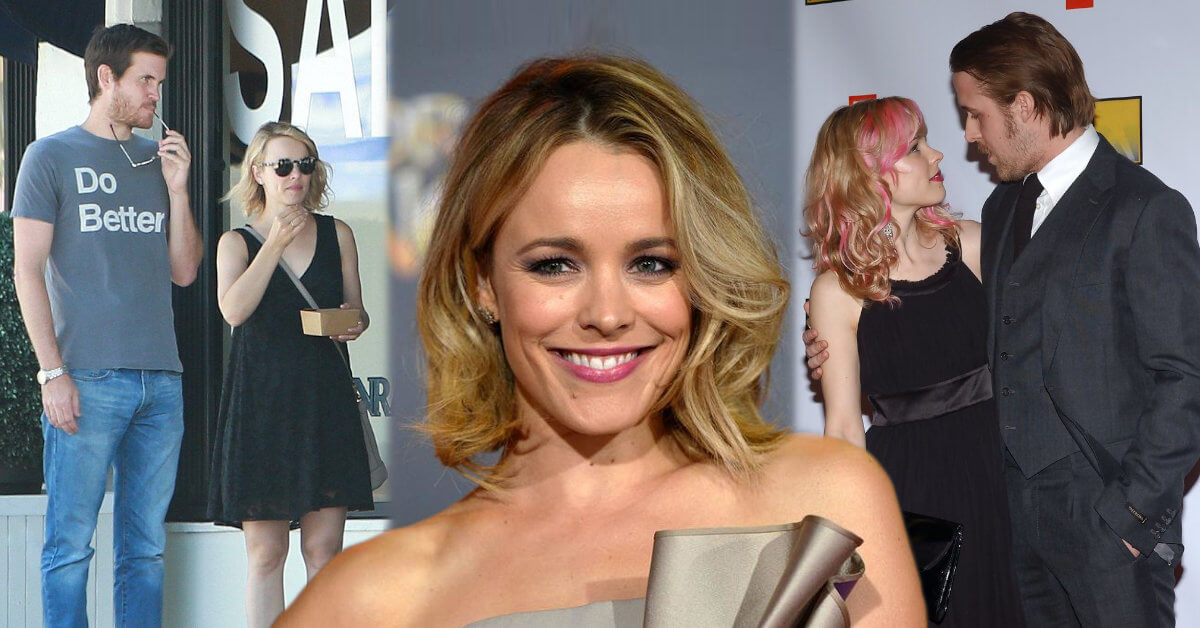 Rachel McAdams, a Canadian actress that is famous for her roles in "Mean Girls," "The Notebook," and "Sherlock Holmes." She has been in the Hollywood industry since 2001.
Aside from her brilliant career, what about her personal life? What kind of men that McAdams dated in her previous life? Is she married now? Who is her husband? So many rumors about her, and we are curious!
Rachel McAdams has dated several hot and famous men from Hollywood. The truth: McAdams has already had a son! It's still worth knowing about the men that she has dated, though, and here are some lists.
Steamy and Passionate Relationship with The Notebook's Co-star, Ryan Gosling
Starting from her early career in The Notebook, McAdams was dating her co-star, Ryan Gosling. They were together for three years, from 2004 until the end of 2007. Their passions had grown off-screen, not long after they played Allie and Noah.
Ryan Gosling even stated in an interview that his chemistry with Rachel McAdams was "immediate."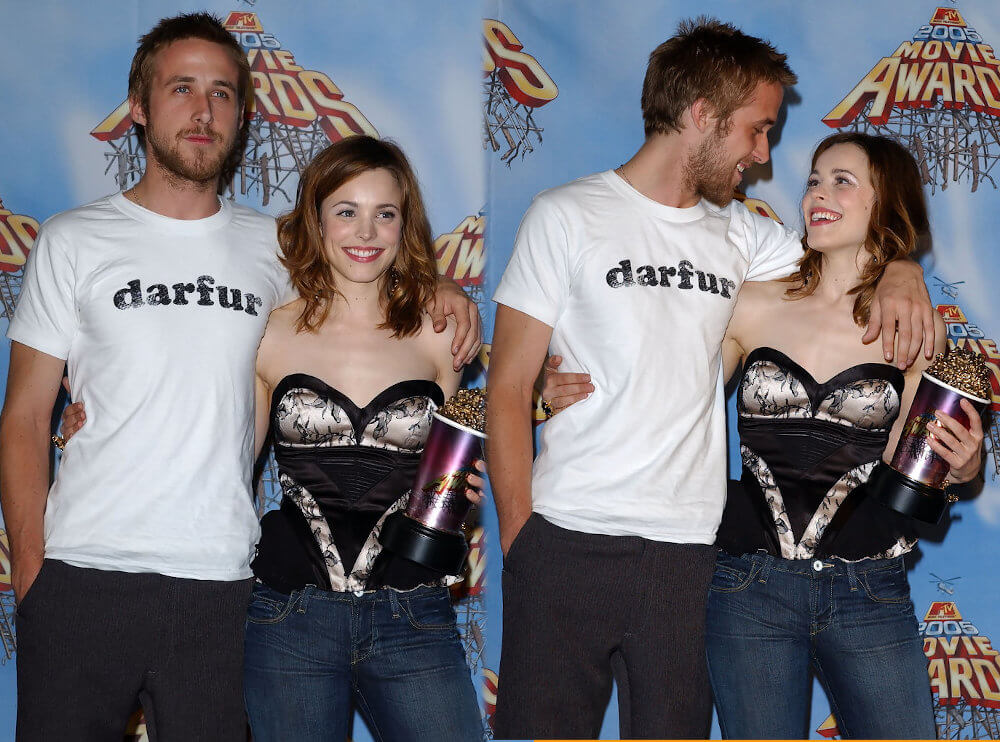 In some interviews, both Rachel McAdams and Ryan Gosling stated that their relationship was "steamy and romantic, even more, romantic than The Notebook." But they didn't only share the hot and sexy one.
They also had the kind of relationship that made them understand themselves better. It was, as Rachel McAdams described, "deep and passionate." Though both of them argued a lot, they always found a way back to each other.
Some argue that The Notebook has formed unrealistic and unhealthy expectations towards how romance should be. And, of course, a lot of people had shipped Allie and Noah hard. Knowing that they dated in real life and even have that "steamy" and "romantic" kind of relationship make us believe that it is not so unrealistic, right?
However, they both broke up in 2007, and some rumors said they got back together again in 2008 for a very short period of time. Their breakup was due to their ever-growing fame and career in Hollywood. The dating world in Hollywood, with its constant media exposure, indeed seems super challenging to maintain.
Dating Josh Lucas in the Middle of Break with Ryan Gosling
Not long after her breakup with Ryan Gosling, she dated Josh Lucas in 2008. They first appeared at the Purple Ball during Barack Obama's inauguration. It is interesting to note that Josh has formerly dated Salma Hayek and Anne Hathaway. Seems like Lucas had a pretty good catch.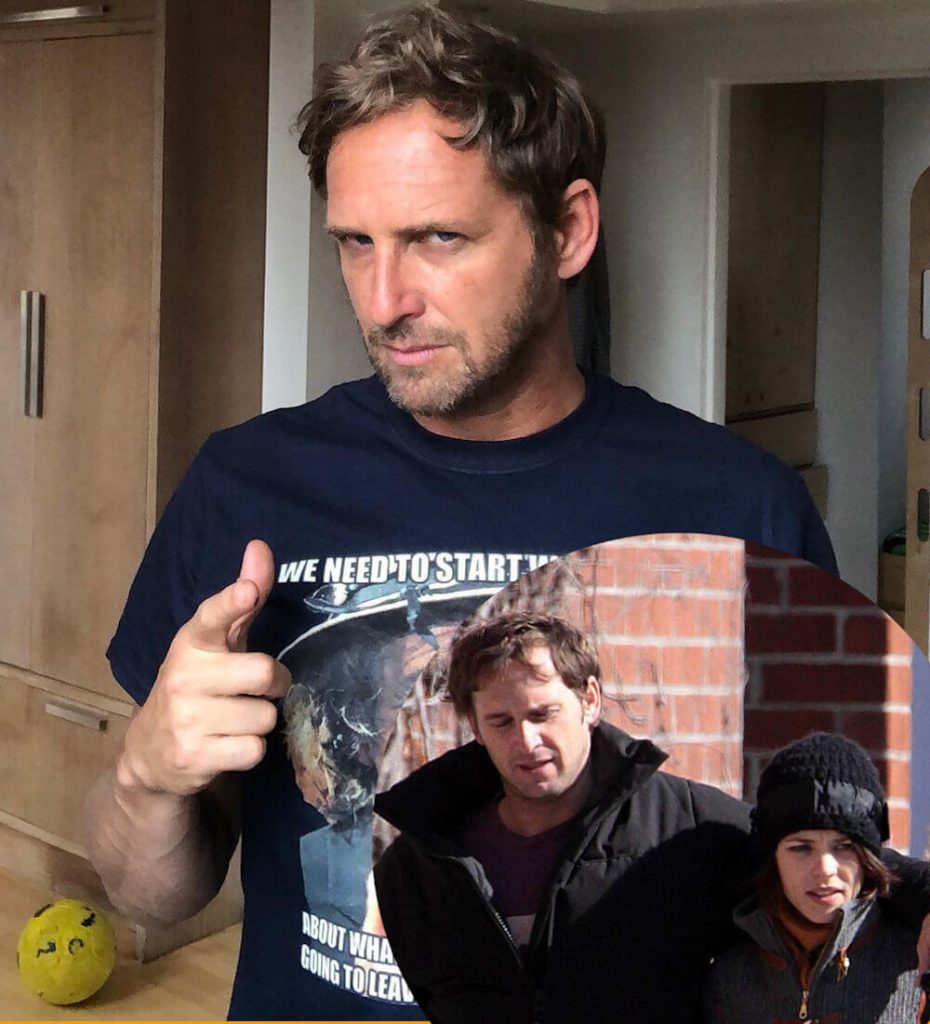 Though there are some rumors that Rachel got back together with Ryan after Rachel broke up with Josh Lucas, Rachel neither denies nor confirms that rumor.
The paparazzi kept getting Rachel and Josh's pictures while they were hanging out together. The rumor of her only dating Josh Lucas as a "runaway" from Gosling was still spreading in the media.
Another Boyfriend from the set: Ben Jackson
Two years after her breakup with Ryan, Rachel began to date someone whom she also met on the set, Ben Jackson. These two met in the Sherlock Holmes movie back in 2009.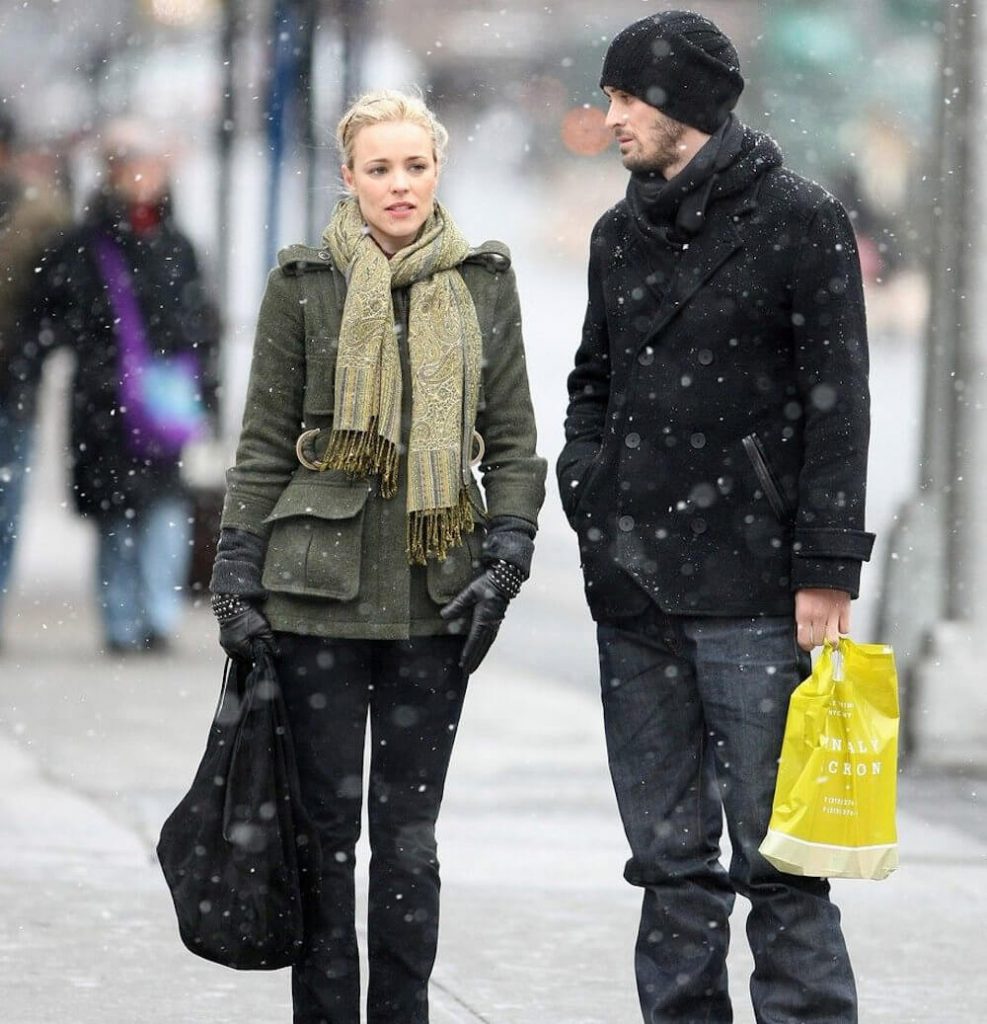 Even though this time she didn't date her costar, Ben Jackson was Jude Law's assistant and a former model. So she also spent a lot of time on the set with Ben. Though Rachel and Ben only lasted less than a month, these two have made a big headline in the Hollywood news.
Not with so many photos, though, because both tried to avoid the paparazzi and kept their relationship more "private."
Not so many pictures of them being together on the internet. They made their first appearance together in New York in early 2009. We don't know for sure why this time Rachel kept her relationship kind of "private."
Neither Rachel nor Ben had stated publicly that they are officially dating, but they certainly have been spending quite some time together.
Showing Her Love in Public with Michael Sheen
Another relationship that bloomed on the set, Rachel McAdams, was dating her another costar in Midnight in Paris, Michael Sheen. Unlike Ben Jackson, both Rachel and Michael seem comfortable showing their love for each other in public, depicted through their photos when they hang out together, passionate and full in love.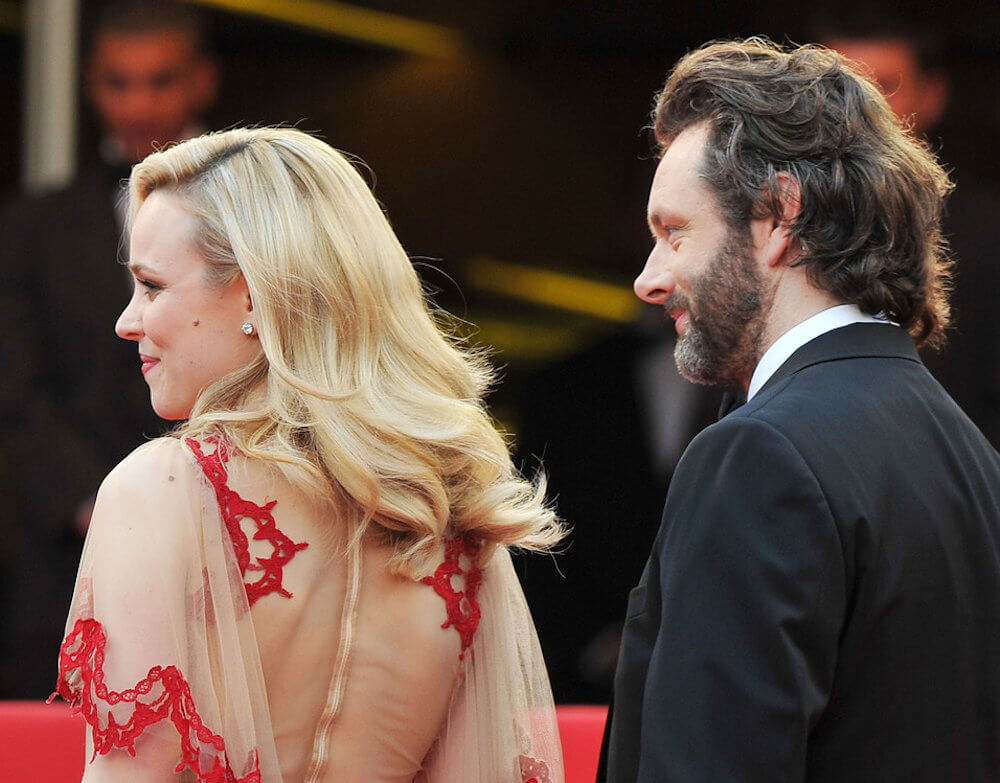 At this point, Rachel was asked a lot about how it felt to date her costar, and she stated that she "take away one relationship from every job." She said that during her interview with InStyle magazine. She also added that "it does make sense to have a relationship with one of your costars since we all spending time together a lot on set."
It seems like Rachel is a go-to and unafraid kind of person when it comes to a romantic relationship. They broke up in 2013 due to their different views on relationships and long-term visions for their future.
Rachel McAdams and Patrick Sambrook: An Actress and A Music Manager
This time, Rachel's love story turned different. No longer dating her costar Michael Sheen, Rachel was seen hanging out with Canadian music manager Patrick Sambrook. Rachel and Patrick's appearance was first seen during the tennis match in Toronto, Canada.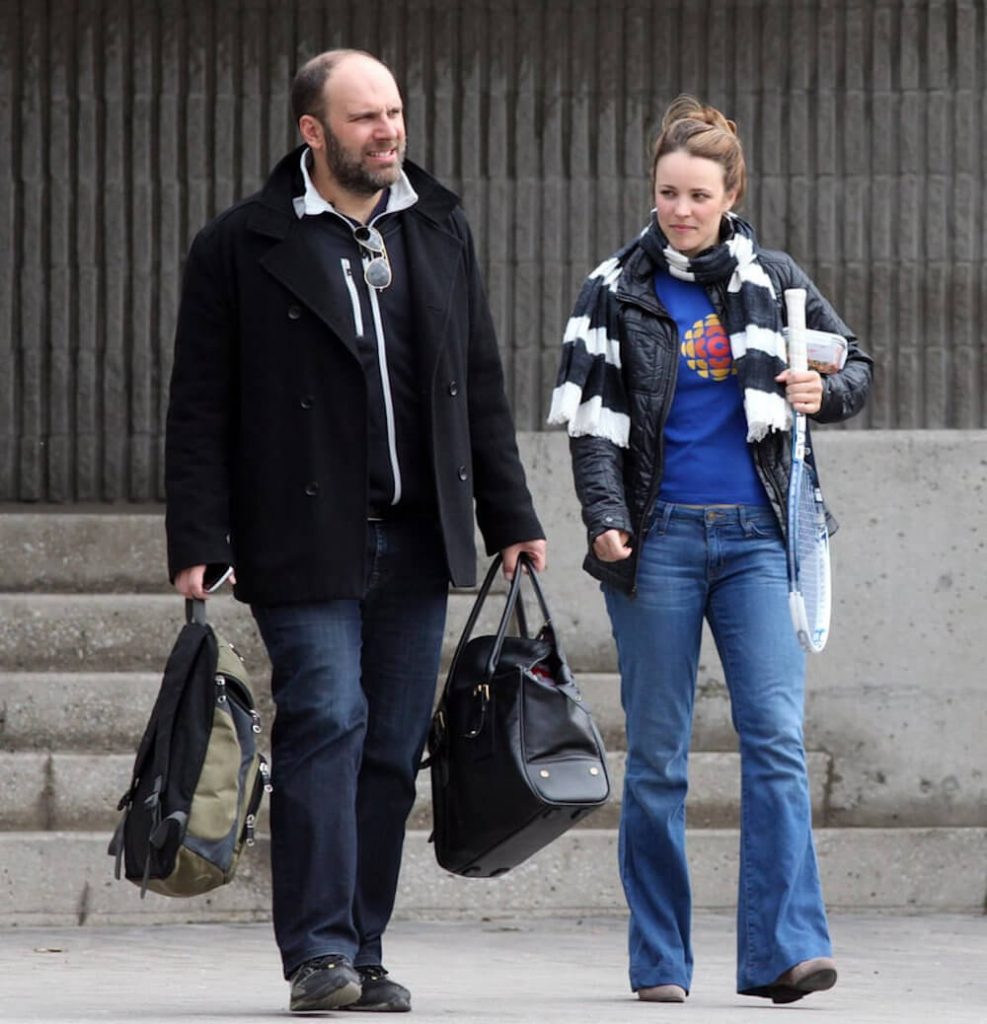 At that time, they were also celebrating Rachel's tenth anniversary of her Regina George role in Mean Girls. They celebrated it together, and they seemed pretty much in love like a lovey-dovey couple. Their pictures wearing sporting coats and baggy jeans were all on the internet.
Patrick Sambrook was also seen at Rachel's 36th birthday party, giving her a pleasant surprise with flowers.
Unfortunately, they broke up a year later, in 2014. No sources have stated the reason for their breakups.
Second Big Hit After Gosling: Jake Gyllenhaal
Though it wasn't clear whether they were dating or not, it is still worth mentioning because, well, it's Jake Gyllenhaal. They were working together in the movie Southpaw, in which they played the role of husband and wife.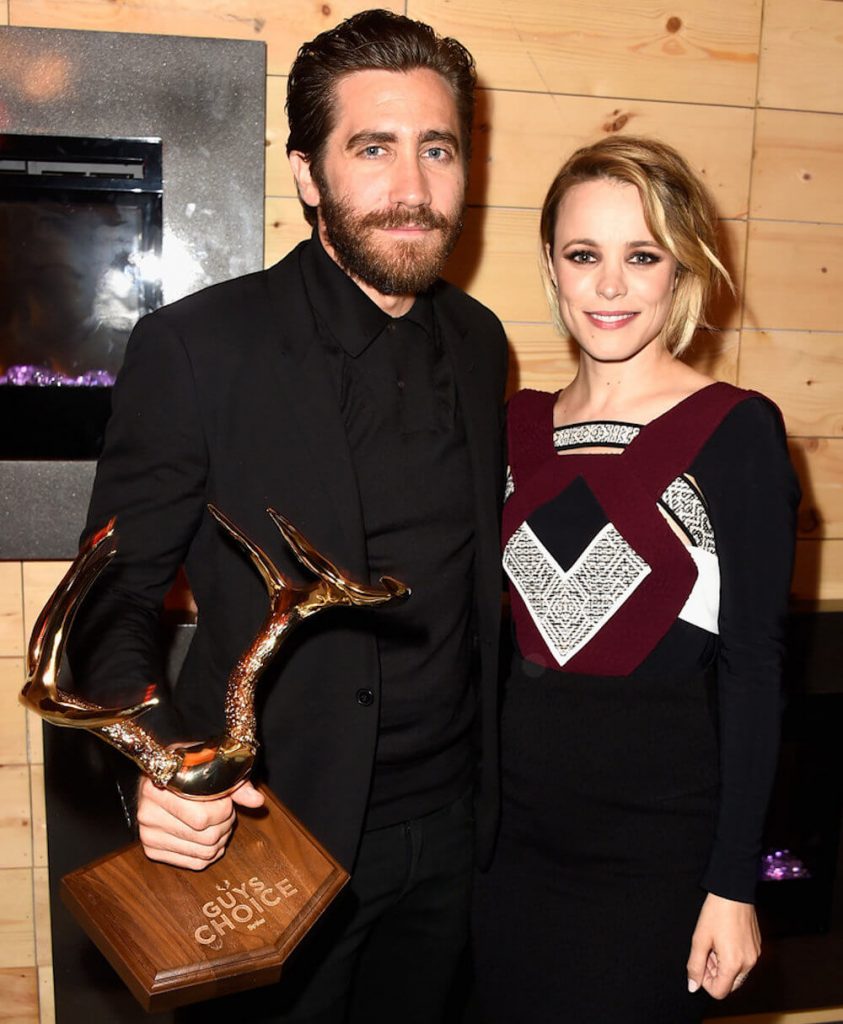 Rachel and Jake had fantastic chemistry in the movie. They were spotted spending time together off-screen from having private dinner together and attending a boxing match together. Rumors have been spreading on the internet, especially when Southpaw opened in theaters on July 24, 2014.
Before they met on the movie set, these two were also co-presenters for the Academy Awards four years before the Southpaw movie came out. So we all could presume that they were best friends, but not so much confirmation about the dating rumors.
Two Good-Looking Canadians Being Together: Rachel McAdams and Taylor Kitsch
Back to what we've known as Rachel's pattern to date her costar, she began (again) to date Taylor Kitsch, who was her partner on the movie set True Detective. Both of them are Canadians.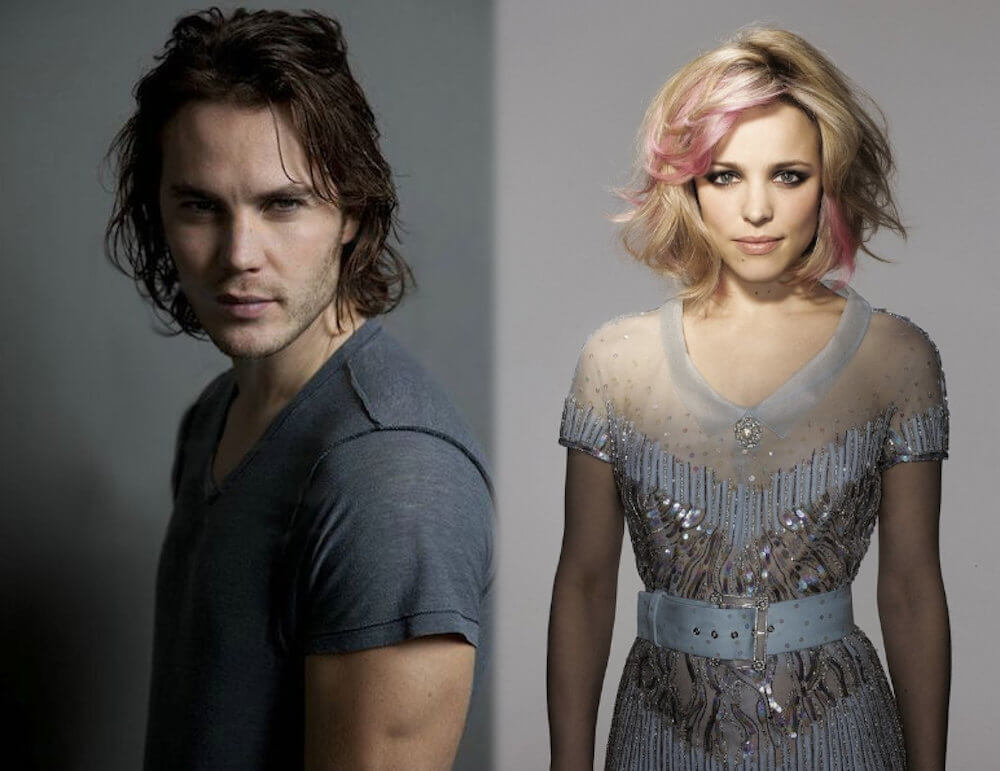 Not many photos and stories about McAdams and Kitsch on the internet. Though some sources said that they were in a serious type of relationship, but Taylor Kitsch himself clarified that it was merely a rumor.
Quoting from his interview with ET Canada, he said, "there is no record, and there is nothing to set straight. We both are just friends."
Too bad, though, these two good-looking Canadians do look good together.
Rachel McAdams Boyfriend Jamie Linden
Not long after her rumor with Taylor Kitsch, Rachel was seen together with famous Hollywood screenwriter Jamie Linden.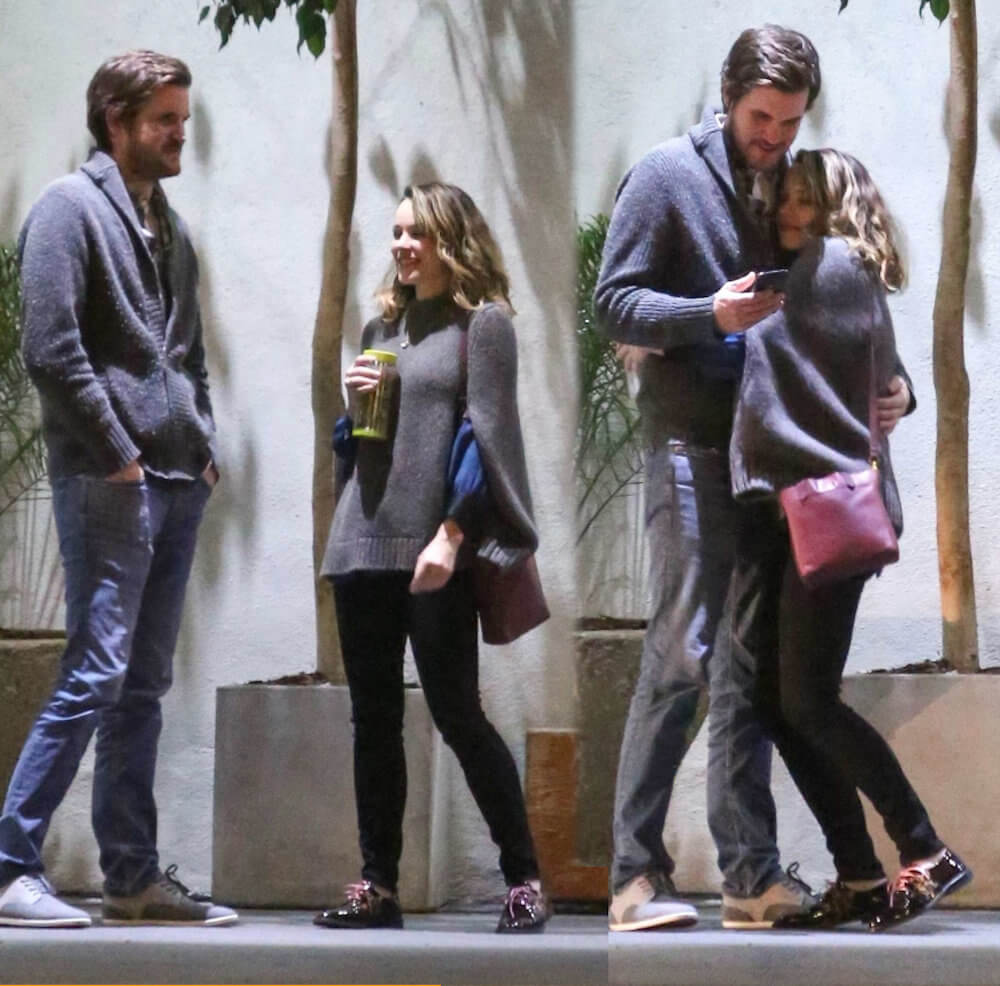 This is, by far, the most private yet interesting relationship that Rachel has had. They've been together for five years and already have a two years old son. In one of her interviews, she stated that finally, she could stop focusing on herself and personally want to focus on someone else (Jamie Linden and her son).
She also stated that being a mother is exciting and inspiring for her. Rachel also brings her son to Iceland and Scotland for her new Netflix movie, Eurovision Song Contest: The Story of Fire Saga.
In recent times, some sources have reported that Rachel and Jamie are currently expecting their second son. Rachel was spotted in Los Angeles buying stuff from a children's clothing store. Seems like Rachel enjoys her time being a mother.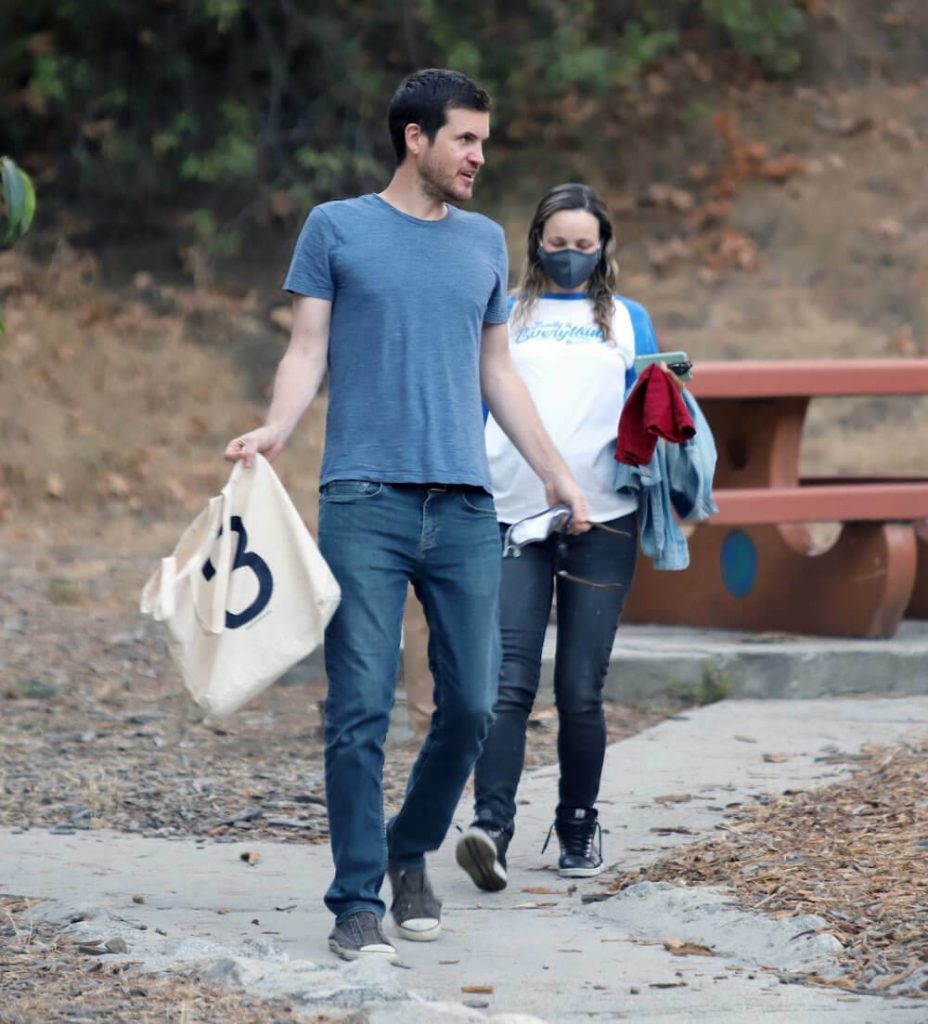 During pandemic, Rachel said that she has been spending a lot of time with Jamie, and she enjoys the quarantine time. She said that in the interview with Entertainment Tonight that both she and Jamie are just "making the best of this situation."
Well said, Rachel! Seems like Rachel and Jamie are pretty much still in love after almost five years of being together!
Though Rachel rarely talked about her family and personal life story in interviews, she once disclosed that she had been waiting for a long time to enter the motherhood phase, and she didn't want to rush or had it with the wrong person.
Considering her current condition, it is safe to say that Rachel finally finds her true love in Jamie and feels safe to enter the motherhood phase, just how she has always wanted.