Who is Rashida Jones Present Boyfriend? Is She Married?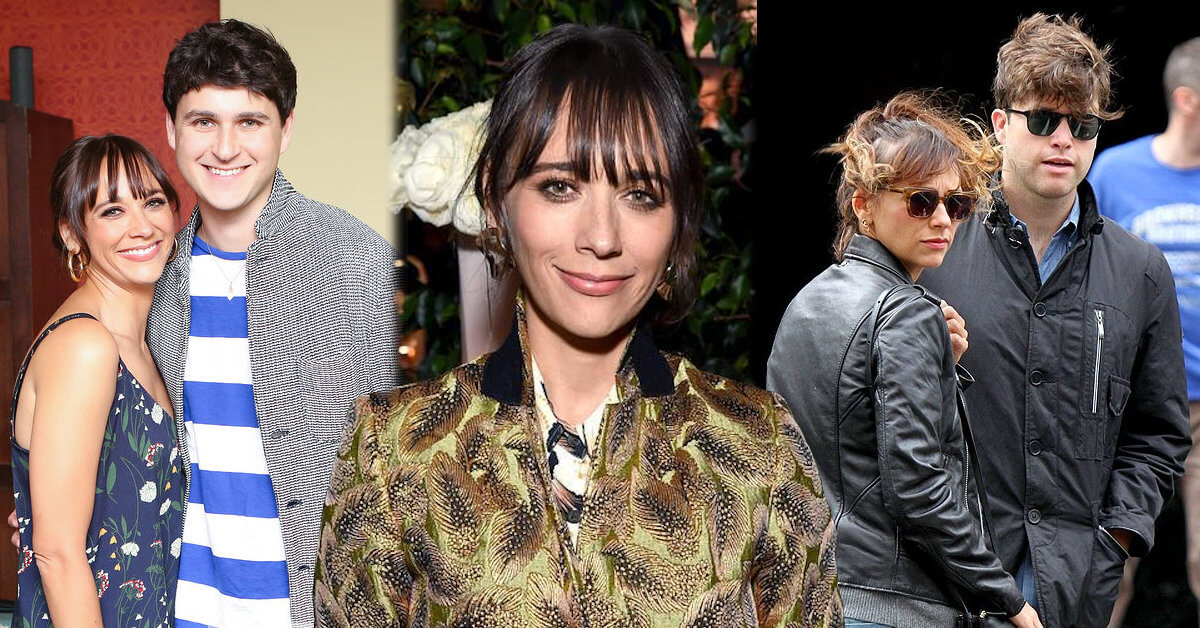 Rashida Jones is an American actress, director, and also producer. Her name became famous since she appeared in "The Office" from 2006 to 2013 and "The Social Network."
She's not only pretty but also super talented, whether as an actress or a producer. And, of course, she also has an interesting love story.
Curious about what kind of men she dated in the past? And is she currently in a relationship? We're going to find out more in this article!
Living Together and Have One Son with Ezra Koenig
Rashida Jones is having a happy relationship (and has one son!) with Ezra Koenig. They are such a sweet couple, according to what their fans were saying on Twitter.
They've been together since 2015, and they kept the story of their relationship as if they're still in their honeymoon phase.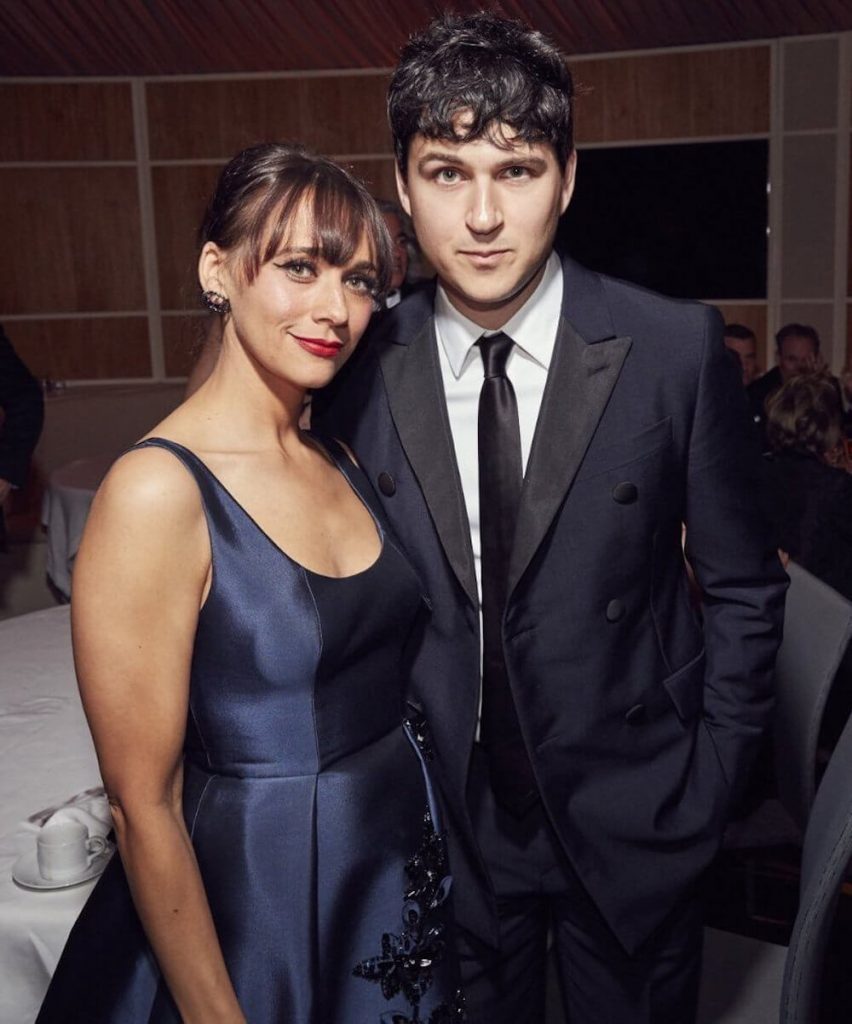 But are they husband and wife? Or they haven't gotten married? And how's their relationship journey for these years?
First of all, Ezra Koenig is a lead singer of an indie rock band called Vampire Weekend. He is also a television producer, record producer, multi-instrumentalist, rapper, playwright, YouTuber, and radio personality!
Both Ezra and Rashida had been in various professions, and they both are thriving in what they do.
Surprisingly enough, they are both graduated from ivy league school. Rashia from Harvard University and Ezra from Columbia University. How amazing is that?
When did Rashida Jones and Ezra Koenig meet?
Rashida Jones and Ezra Koenig first met back in 2014, but they met with their partners at that time. Some media rumor that the two began dating a year after, in July 2015.
This rumor came from Quincy Jones' tweets (whom Rashida's dad, by the way) consisted of a picture with Ezra and Rashida having a cute family dinner together.
Their fans agreed that it was a strong indicator that they both were already an item at that point. I mean, who brings strangers to family dinner?!
Their second appearance together was in October 2015, when they attended a show together. Neither Rashia nor Ezra made a public statement about their relationships, though. Not long after that, their pictures holding hands and attending events together were spread all over the internet.
Both of them weren't open about the story of their relationships, but their pictures showed it all
Then, suddenly innd become everyone's favorite 2018, they made a lot of people shocked due to their pregnancy news! Though they didn't say that publicly, as usual, in August 2018, the baby was born! The name is Isaiah Jones Koenig.
So it was official, they were moving together, but whether they are married or not is still unclear. Some sources stated they had a private wedding party back in 2016, but others said they haven't gotten married.
Is Rashida Jones Married?
Despite their lovey-dovey relationship, Rashida and Ezra's status wasn't clear. Rashida's fans believed that they weren't married because marriage was never Rashida's thing.
When she was asked by E! News if she would get married, she answered: "Maybe never? Marriage doesn't buy you anything". Also, Rashida described marriage as a "sacred but failed institution."
Well, but one thing for sure, Rashida and Ezra had been forming a happy family for years with their son, and we hope that it will last long.
On Dating Colin Jost Who's Also a Harvard Graduate
Before living together and had a baby with Ezra, Rashida was dating Colin Jost from September 2013 to 2016. He was the guy that Rashida came with when she first met Ezra Koenig at the party. Who would've thought?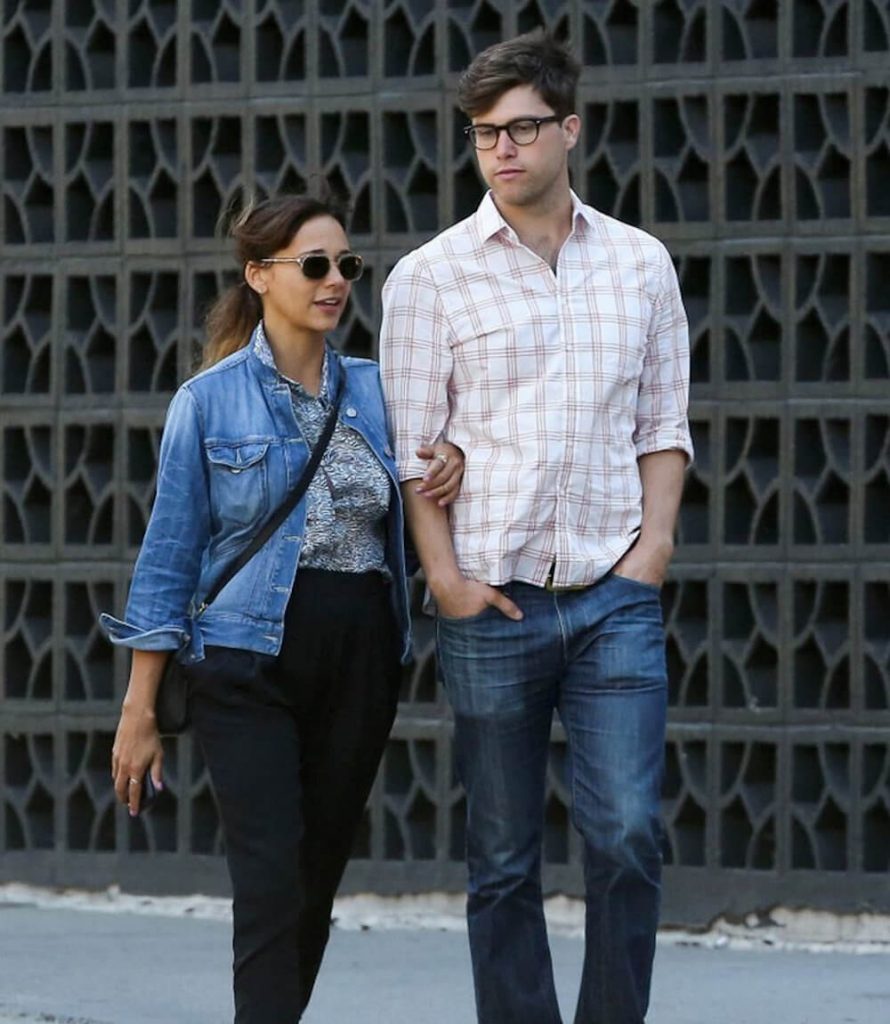 Both Rashida and Colin was Harvard graduate. We can assume by now that intelligent guy had always been Rashida's cup of tea and maybe her prerequisite when it comes to dating?
There wasn't any source that gave clear information about how they met, but some media assumed they met in Harvard's alumni event. Even though Rashida was the class of 1997 and Colin was graduated in 2004, there is a big chance of them meeting through one of Harvard's events.
The same thing happened with their news about why they broke up. The couple neither really made any statement nor talking about their relationship in the media.
We only know that in 2016, Rashida was seen going around together with Ezra Koenig, which implies that they were no longer an item.
Rashida Jones and Jon Favreau
Unlike what we imagine before, Jon Favreau wasn't an actor or producer or anything related to the entertainment industry – though there was an actor named Jon Favreau as well – the one who dated Rashida Jones is a former director of speechwriting for President Barack Obama.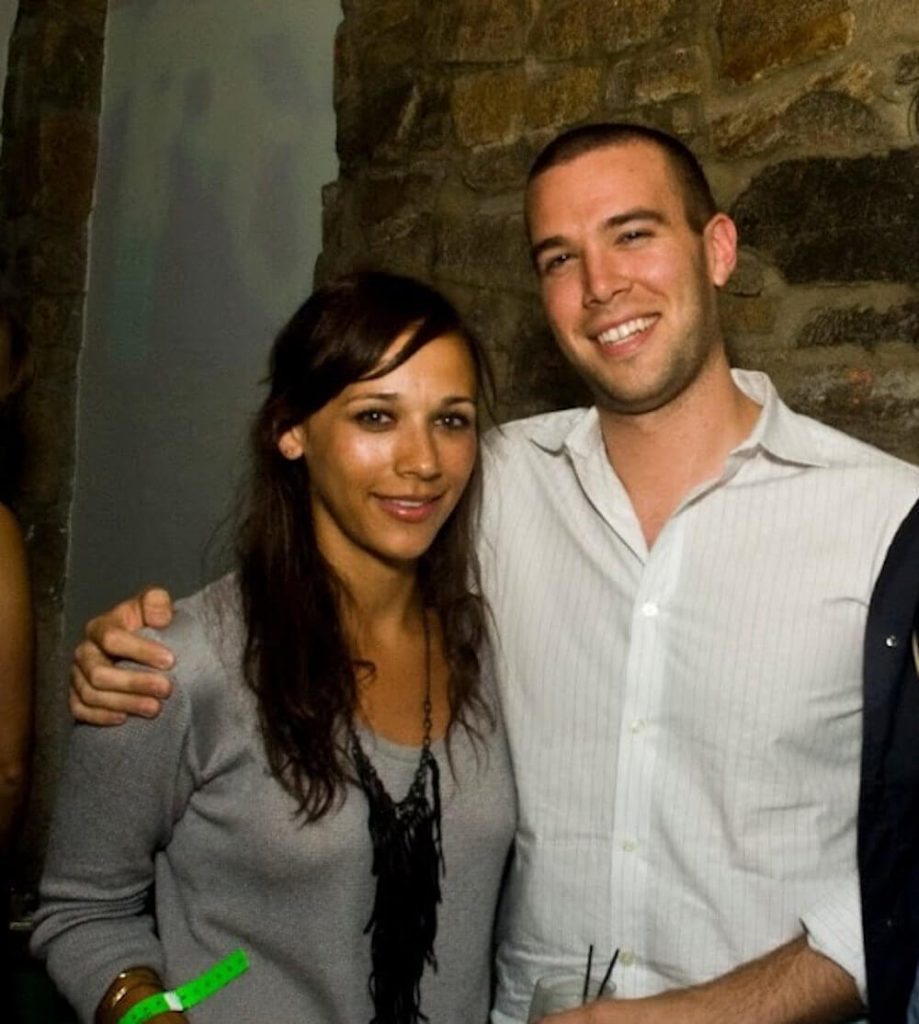 Not many media confirmed their relationship. If we searched when and how they met, we wouldn't find any relevant news. But it is still worth mentioning because of being affiliated with President Obama's speechwriting director? That's pretty dope.
Short-Term Relationship with The Next James Bond, Charlie Hunnam
We probably heard Charlie Hunnam's name from the FX TV series "Sons of Anarchy." He is pretty hot and has that kind of "bad boy" face, which many women love in Hollywood.
His sexiness leads him to be cast as the next James Bond after Daniel Craig, alongside other hot actor like Henry Cavill and Tom Hardy.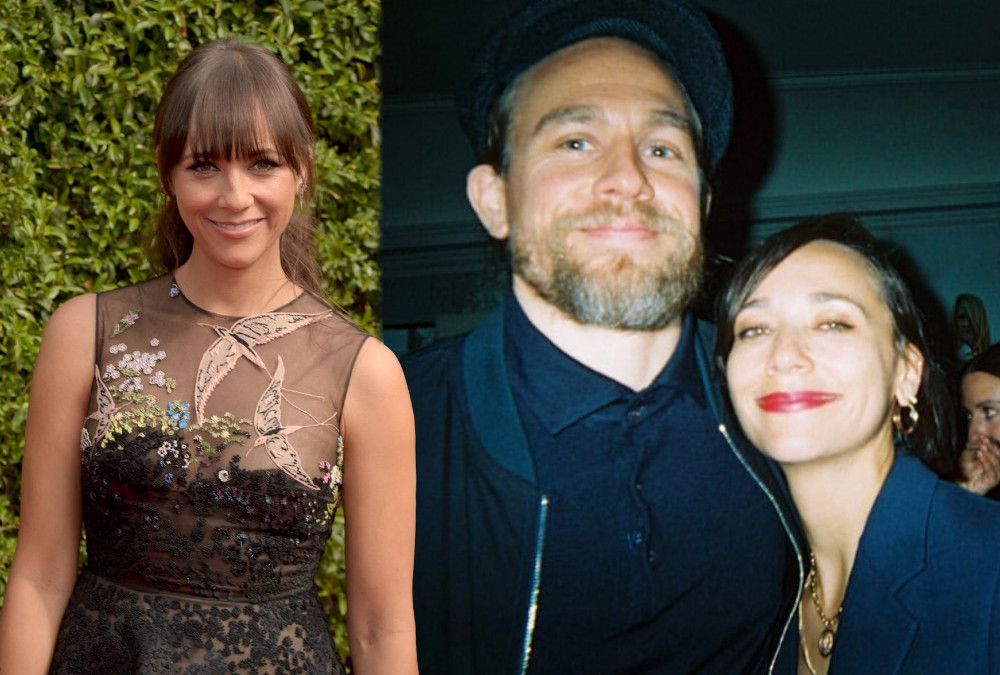 Charlie and Rashida Jones were told to be dating back in 2006, but it wasn't specified when they broke up. The month and date of them to begin dating also remained unclear.
Their relationship didn't last long, though, because later in the same year, Charlie was dating someone else, and suffice to say that he already separated with Rashida Jones.
Rashida Jones and John Krasinski
Rashida Jones and John Krasinski were costars in "The Office," but their first encounter wasn't on "The Office" set.
Rashida confirmed this in her interviews with Screenrant: "He's one of my closest friends and was incredibly supportive of me getting this job (The Office), and for the most part, if you go out with somebody and it doesn't work out, there's always a reason why you liked the person, to begin with."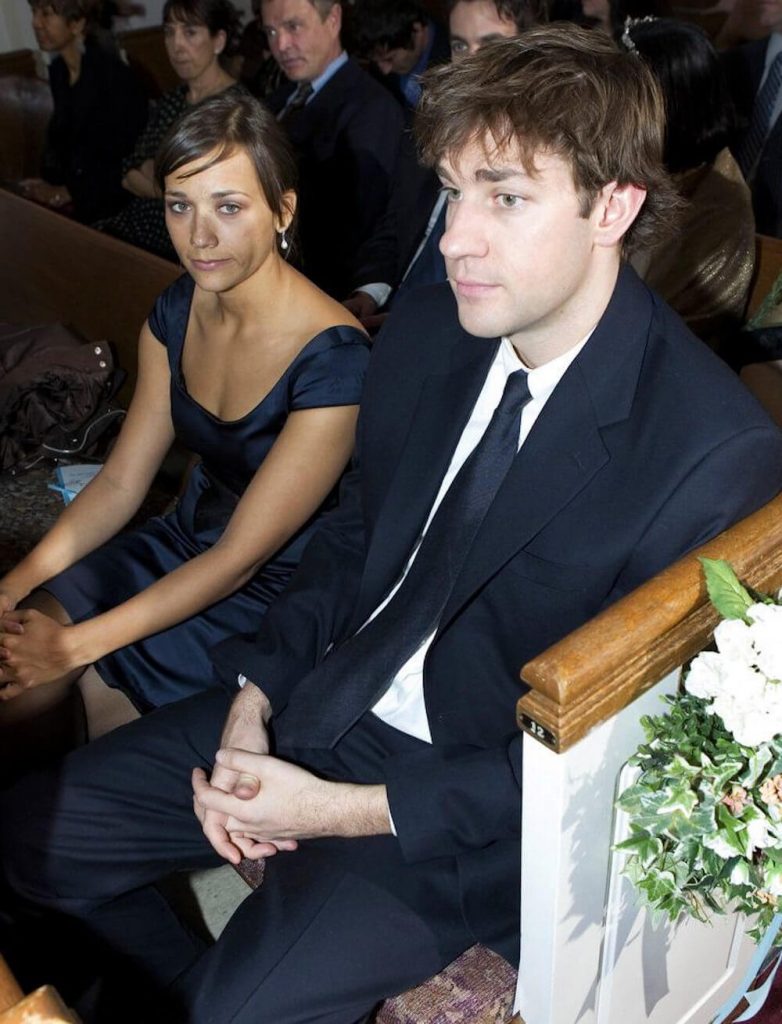 When they both played in "The Office," there were moments when they no longer together but still had to be professional for the show. Both of them did a great job, and their fans still loved them.
Their relationship wasn't smooth; they broke up once, rekindled, and then broke up again. They didn't disclose the reason for their broken relationship, but in 2009, they were officially separated.
Being Engaged with Mark Ronson: "Neither of Us Was Ready"
Rashida and Mark Ronson were formerly in a relationship for two years. They began dating in 2002 and got engaged a year after. In 2004, they split.
Even though Rashida stated she didn't believe in marriage, but she didn't seem to mind being engaged with Mark.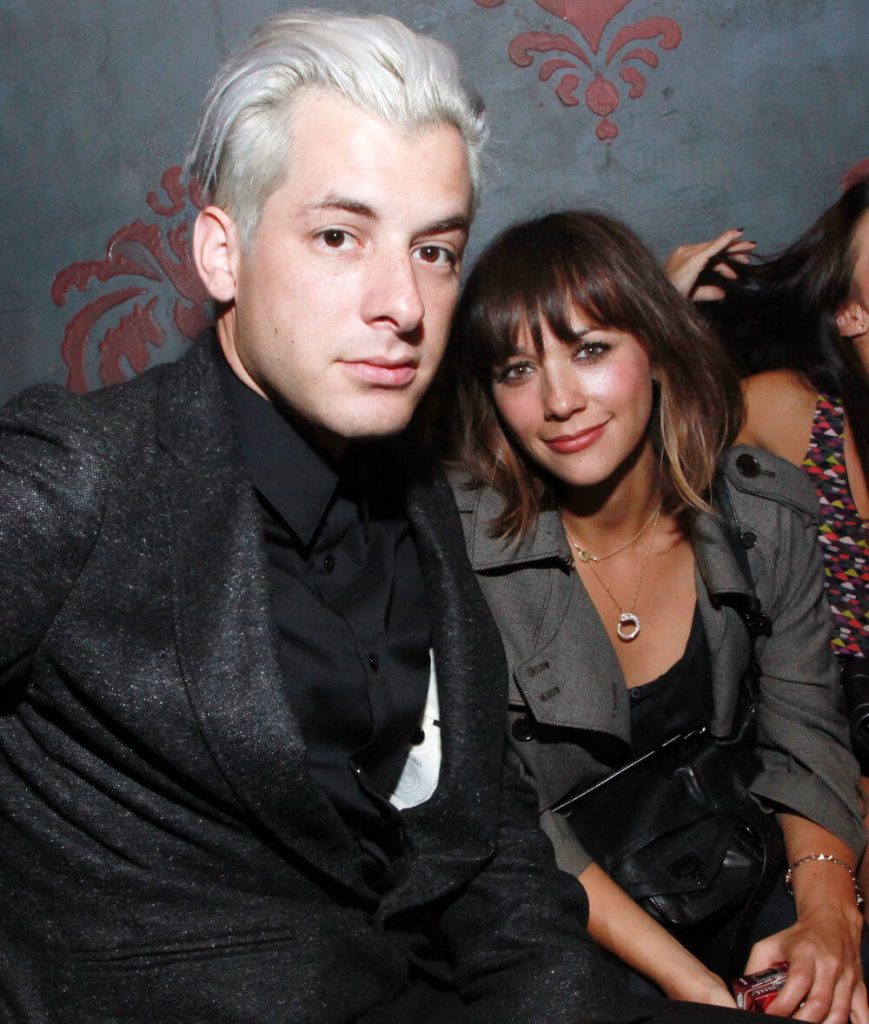 Mark Ronson is an Academy Award and Golden Globe Award winner for his occupation as DJ, songwriter, and record producer. Though both of them seemed perfectly good together, what's the story behind their breakup?
When Rashida was specifically asked about that in her interview that was supposed to talk about her movie "Monogamy," she gave a brief explanation: "I was engaged once (with Mark Ronson), and it wasn't like the film, but he was a workaholic.
We were too young to be engaged, and we both were very nervous about it; it felt like a very big, adult step. Neither of us was ready, and we didn't deal with it face-to-face, and the relationship deteriorated."
It is a pretty huge step and responsibility to be in serious attachment with someone; Rashida Jones and Mark Ronson's story is a perfect depiction of it.
Maintaining Three Years Relationship with Tobey Maguire
Tobey Maguire, whom we probably know from the Spider-Man movie trilogy, was Rashida Jones's boyfriend for a long time back in 1997.
They were an item for three years before calling it quit in 2000. They separated right before Tobey got a huge role in Spider-Man.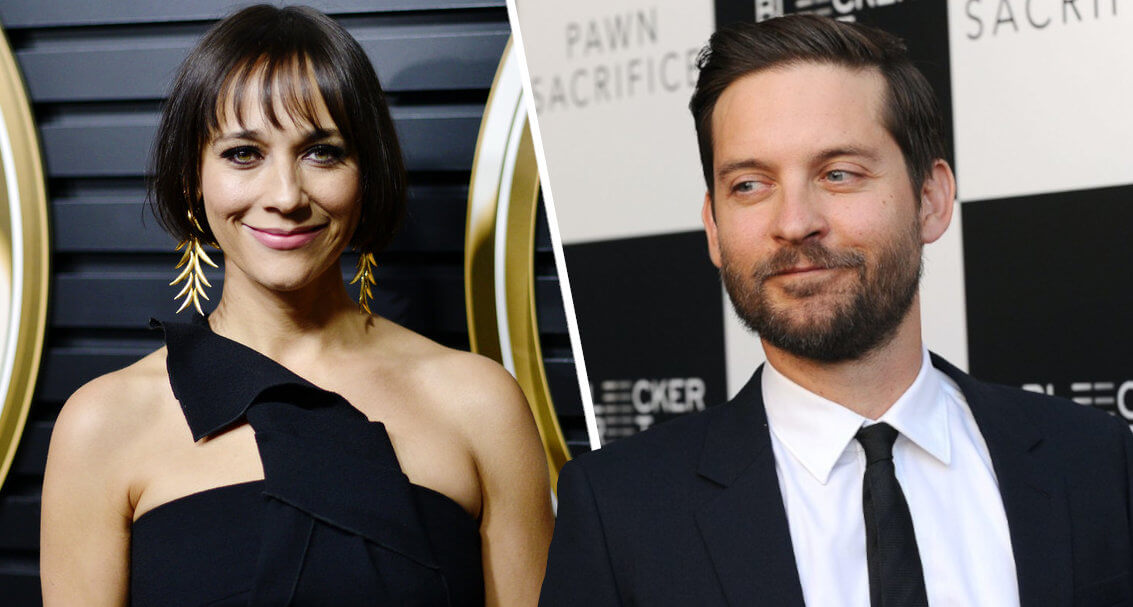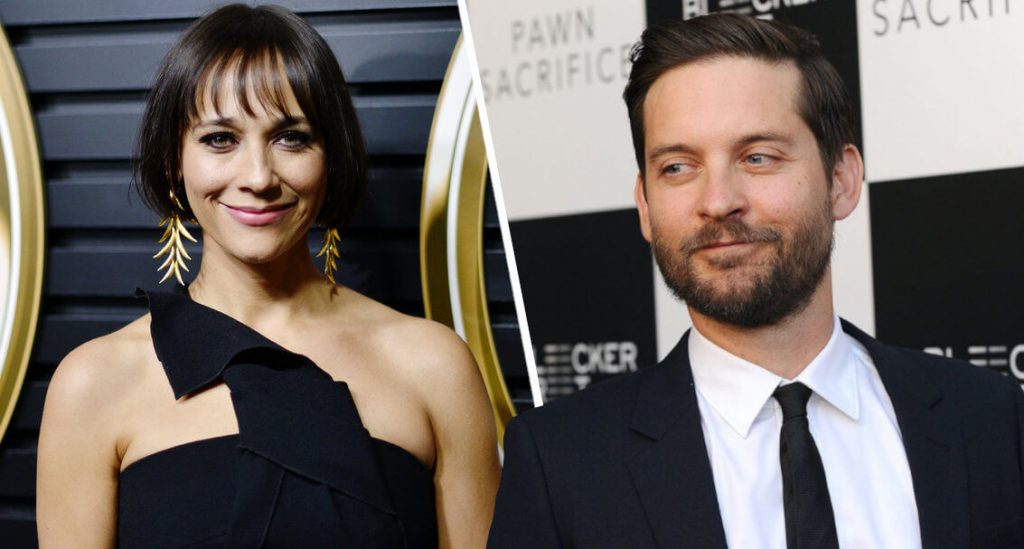 The breakup was due to their ever-increasing career in Hollywood. Commonly, most of the celebrities in Hollywood have a hard time balancing their personal lives and the pressure they get from the movie industry.
Their three-year-long relationship was stable because they weren't already famous at that time, and when they started to shine in Hollywood, they decided to call it quits.