Who is Tobey Maguire Girlfriend in 2023? Is He Married?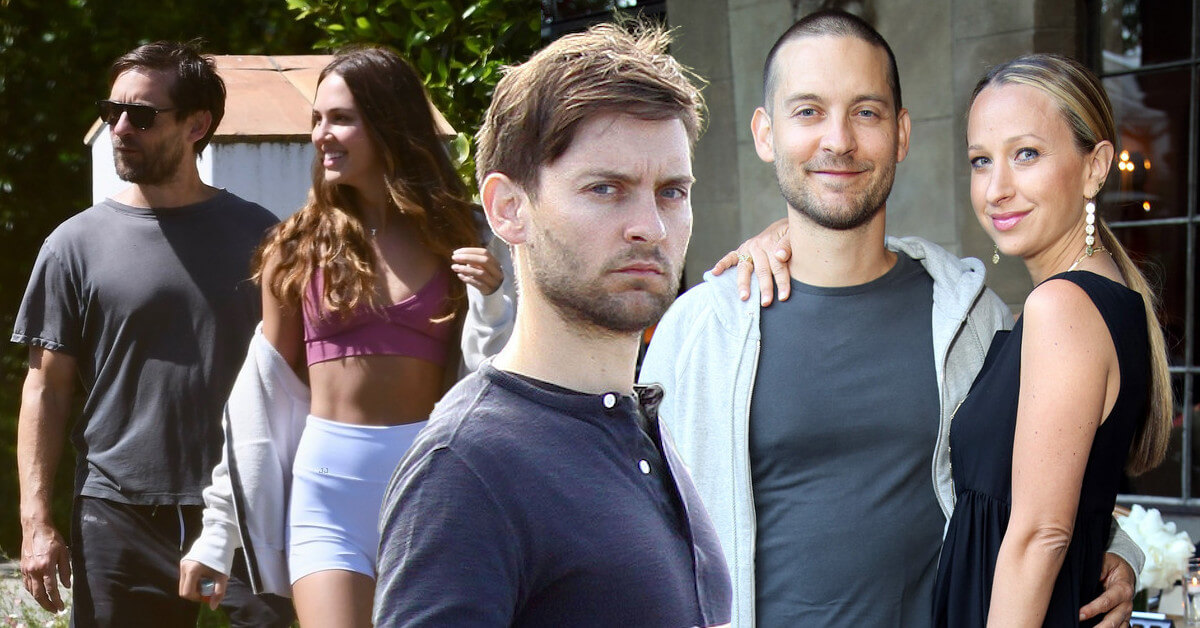 We can't deny that Tobey Maguire is the most iconic actor that portrays Spider-Man. Yes, we know that Andrew Garfield and Tom Holland did a good job, but Tobey would remain the first and the most "original" Peter Parker we've ever known.
We know how successful he is as an actor, but few people know he has a dramatic love story. In 2017, Tobey got divorced from his nine-year wife, Jennifer Meyer. Tobey was also linked with other women, but it was nothing compared to years of marriage. Stay tuned to get all the tea about Tobey's extraordinary love life!
Tobey Maguire's Relationship with Tatiana Dieteman
When we talk about Tobey Maguire's love life, Jennifer Meyer will come first in mind before she spent almost a decade together with Tobey. We will get into Jennifer and Tobey's relationship later. But, one thing for sure is Jennifer isn't the only woman in Tobey's life.
Even though the Spider-Man star was overly private about his love life, some paparazzi did an excellent job finding out about his other romance.
However, most were merely rumors, and we can confirm that it wasn't near as serious as his relationship with Jennifer Meyer. But, it's still worth mentioning.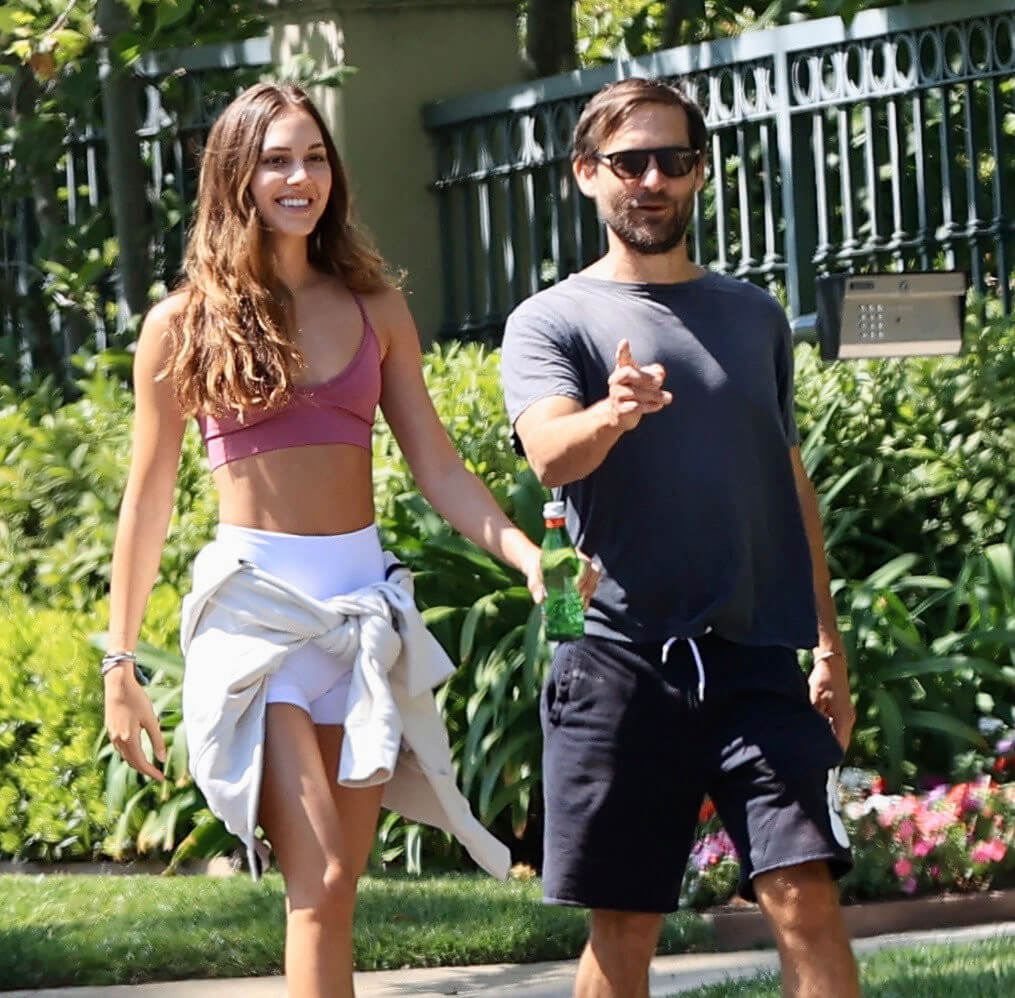 Most of Tobey's other romances happened before he met Jennifer, but one relationship was formed after, and it was with a model Tatiana Dieteman.
Tobey and Tatiana's relationship happened in 2018, two years after he separated (but not yet divorced) with Jennifer. They were first spotted holding hands in Los Angeles after grabbing lunch at a vegan restaurant called Crossroads Kitchen. But, the two tried to keep their relationship out of the public eye.
Unfortunately, Tobey and Tatiana only lasted three years before they split this year. And, the model didn't take long to move on to someone new.
Last February, Tatiana confirmed her relationship with Koa Smith on her Instagram. So, it's guaranteed that Tobey is currently a single man.
What Happened Between Tobey and His Ex-Wife, Jennifer Meyer
Tobey Maguire is a renowned name in Hollywood, but he rarely opened up about his personal life, especially after his nine-year marriage crumbled in 2017.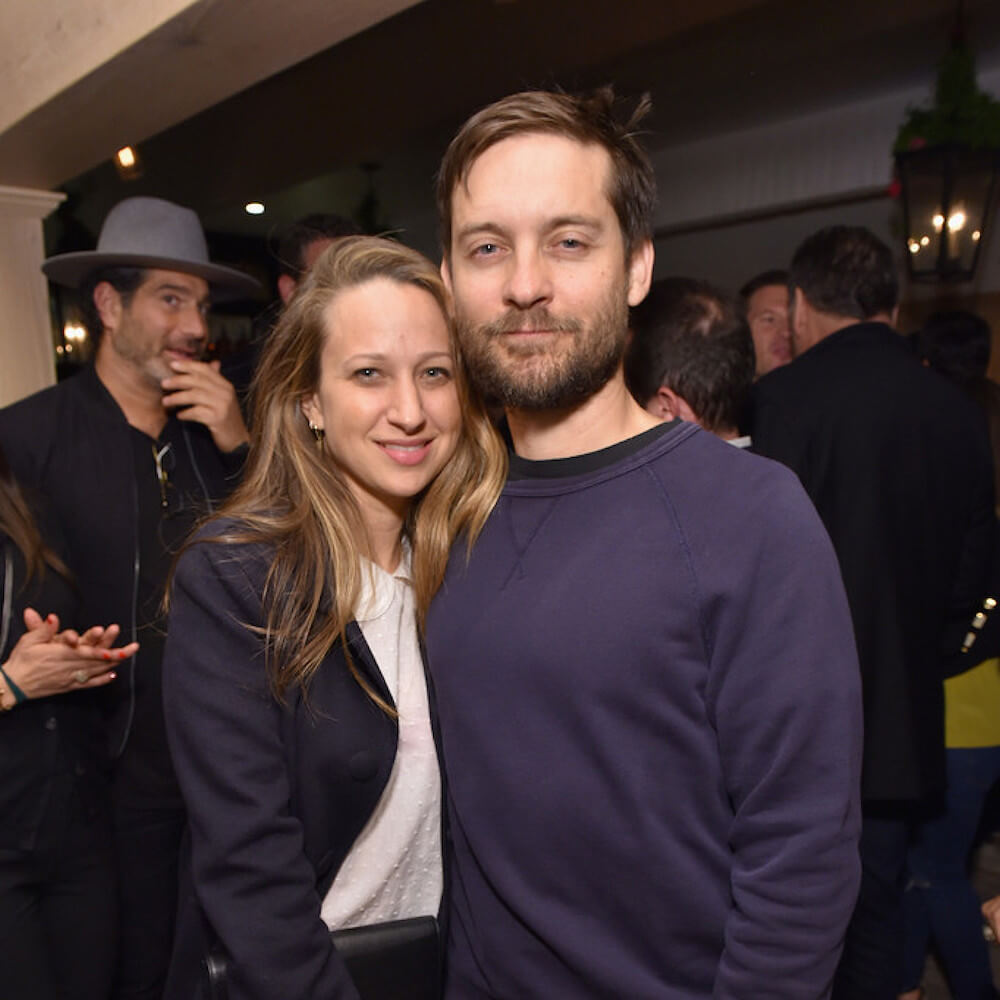 Jennifer Meyer is the lucky girl who spent almost a decade with Tobey. She works as a jewelry designer and has been tight-lipped about her married life throughout all these years.
Sadly, the details of their married life were lesser than the news about their divorce. People seem more interested in hearing stories about breakups than happy relationships. Don't worry; there's still a big chance to dig into Jennifer and Tobey's married life before they parted ways.
Jennifer Meyer and Tobey Maguire tied the knot in September 2007, and the wedding took place in Hawaii.
Their wedding ceremony was not a secret back then. According to People, even Leonardo DiCaprio was among the guests.
Before they married, Jennifer and Tobey had been dating for four years. They started as best friends before deciding to expand their romance. An insider said they managed their relationship well because they had many things in common.
Tobey and Jennifer were already parents of one daughter, Ruby when they married. When talking about parenting, Tobey admitted that getting married and raising kids had always been his dream because it provided him with "security" and "comfort."
Since Tobey and Jennifer didn't have any difficulties when they were still dating, and also they committed to being parents even before tying the knot, what was the worst thing that could happen? We must've thought that a relationship that starts as best friends couldn't go wrong. Right?
Despite their differences, Toby and Jennifer agreed to keep the details of their married life. It was proven by how rarely the two revealed anything about their marriage in their interviews.
Tobey might've talked a lot about his childhood and how much he valued a healthy and stable family, but he never told much about what was going on between him and Jennifer.
They remained silent until it was time for them to address the breakup. In this case, the two gave an official statement publicly.
"After many souls looking and consideration, we now have chosen to separate as a pair. As devoted mother and father, our first precedence stays elevating our youngsters along with enduring love, respect, and friendship," the pair told. They had been separated four years before the divorce was finalized.
On Co-Parenting After the Divorce
Of course, splitting with the love of our lives isn't easy, especially if we already share children. In Tobey and Jennifer's case, they were already parents of two before they decided to split.
We've mentioned earlier that Tobey and Jennifer had Ruby in 2007. Two years later, the couple welcomed their son, Otis, into their lives. And the responsibility got more challenging because they had to co-parent Ruby and Otis despite their problems with each other.
Jennifer didn't only talk about the difficulties of co-parenting but also made sure to appreciate her ex-husband still. They used to love each other anyway and continued to respect each other even though they were no longer husband and wife.
Although the real reason behind their split remained unclear until now, it is still safe to say that they enjoyed raising their kids together.
Tobey's Short Relationships Before Meeting His Wife
Before Tobey met Jennifer, he had some romance with A-listers. Although none of those relationships last long, those names are still worth mentioning.
In 2002, Tobey Maguire and Demi Moore were reportedly dating. But, neither of them confirmed or denied anything, and the news of them being together fizzled out as soon as the public started to talk about them. So, it wasn't clear whether they formed anything serious back then.
Besides Demi, Tobey reportedly dated his costar in Spider-Man, Kirsten Dunst, in 2001. How convenient was that?! Yes, the girl who played Mary Jane.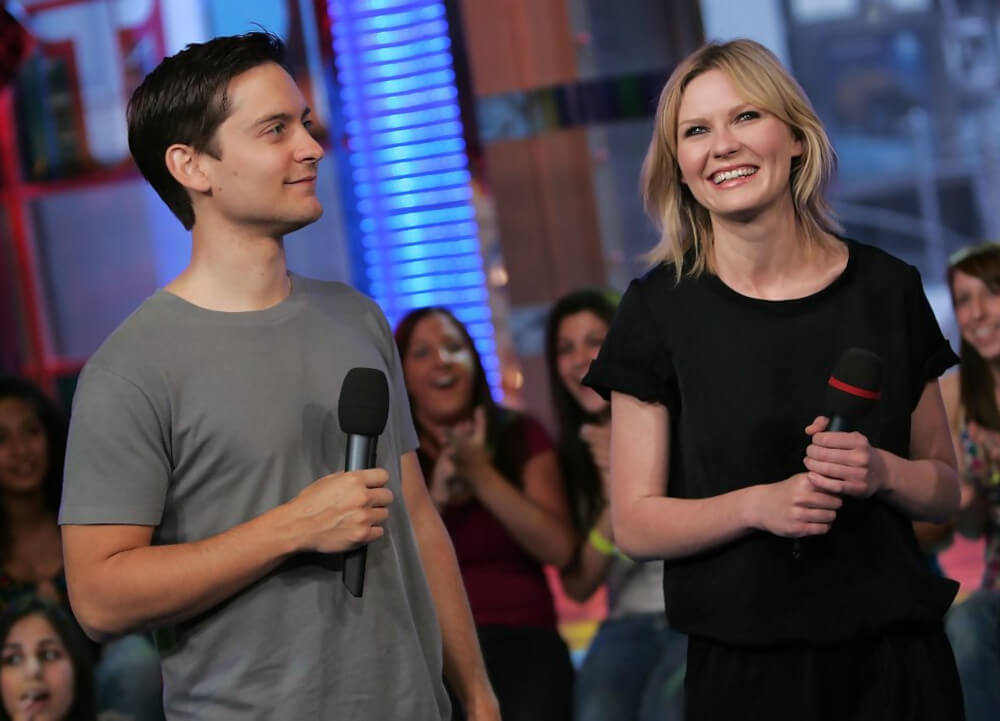 But, the romance didn't stay long as well. The Spider-Man director, Sam Raimi, even spoke about their relationship to The Sydney Morning Herald in 2007.
"They apparently began dating each other, I think, in the middle of the first movie. But, definitely, they eventually broke up before the second movie. I was concerned they wouldn't get the same chemistry back, but it was just me worrying," Sam stated.
Well, we're glad to know that Peter Parker and Mary Jane didn't lose their spark in the movie, despite their real-life failed romances.