Tom Hardy Wife: Here's What to Know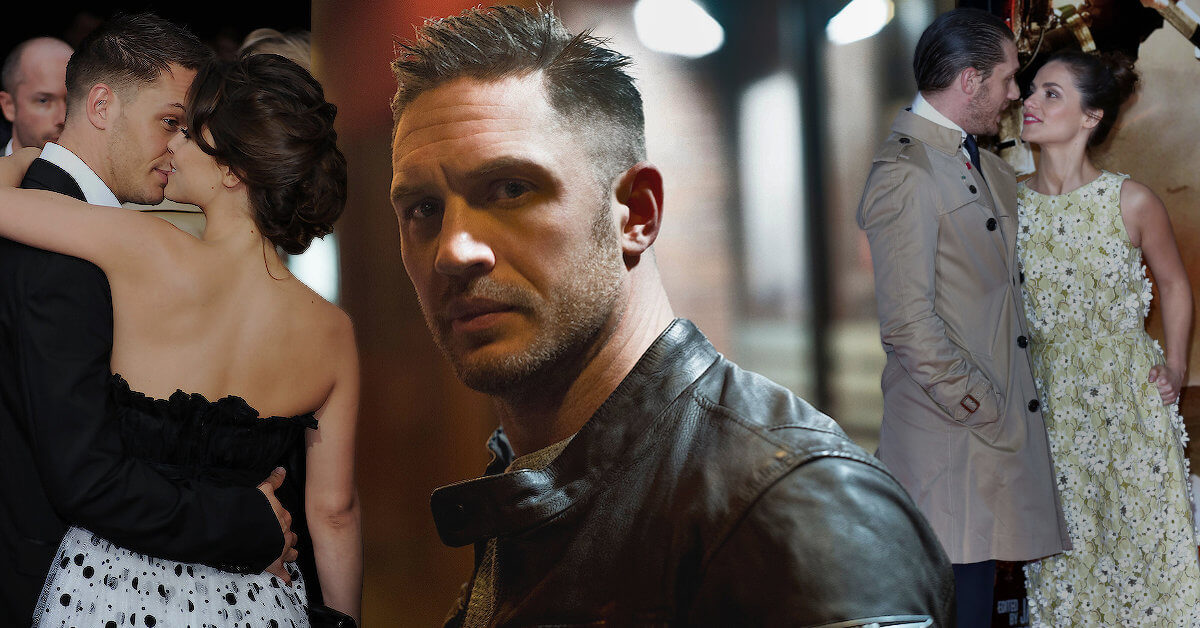 Some actors look even finer as they age: like Tom Hardy. As we can see from his role in Inception, Venom, and the crime drama series Peaky Blinders, it's hard not to admire him.
Tom Hardy had won a lot of nominations. He had won two nominations from British Independent Film Award, both for the Best Actor category. Also, with his hard work and humble personality, he had gained fame throughout the world.
His personal life and relationship are also often the center of attention; it is understandable to be curious about one of the hottest actors in Hollywood.
Tom Hardy and His Wife Charlotte Riley Are Everyone's Dream Comes True
Most people would agree that Tom Hardy has such strong, intimidating, and bad boy vibes. Who would've thought that he is a sweetheart in real life?
We can see this from Tom's relationship with his current girlfriend, Charlotte Riley.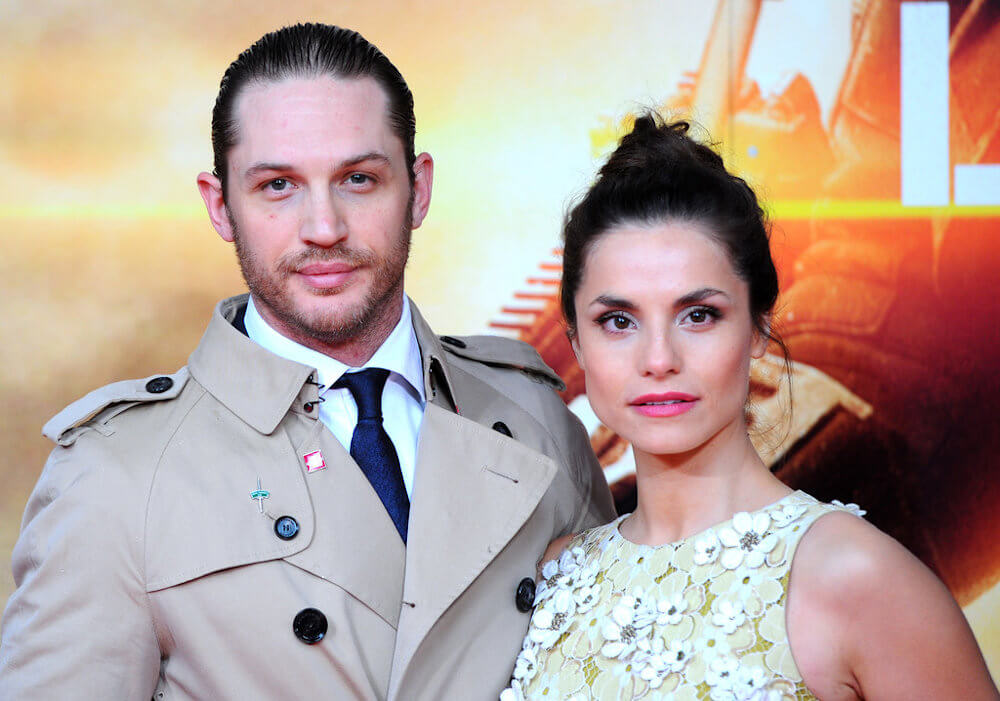 These two actors are undoubtedly famous since they played in a lot of big movies throughout their careers. However, this fact, unlike most celebrities, didn't make them give up on their relationship.
The pair met for the first time in 2009 when they starred together in the TV adaptation of Wuthering Heights. At that time, Tom was at the lowest point of his life since he just got divorced and had to take care of his son. Not only that, but he was also recovering from heavy drinking.
However, their chemistry wasn't instant. Charlotte admitted that she didn't fall right away for the Inception actor when they first met.
"It wasn't loved at the first cup. So I was a bit unnerved when he suddenly switched into the persona of Charles Bronson," told his wife to The Daily Mail in 2013. Charles Bronson is the character that Tom just played in Bronson, the most dangerous prisoner in the UK.
She then added, "After a few cups of tea, I realized it was something he did mainly to make people laugh."
Wuthering Heights isn't the only time Tom and Charlotte worked together. The two also starred in Peaky Blinders, though they appeared in different seasons.
Tom Hardy Is Far from the Characters He Usually Portrays on the screen
Though we know that Charlotte didn't instantly fall for Tom, the case seemed different with him. Tom looked like the one who approached her, resulting in them getting engaged only a year later after their first encounter.
And when Tom was asked about his plan to marry Charlotte, he answered that he could "wait for her as long as it takes."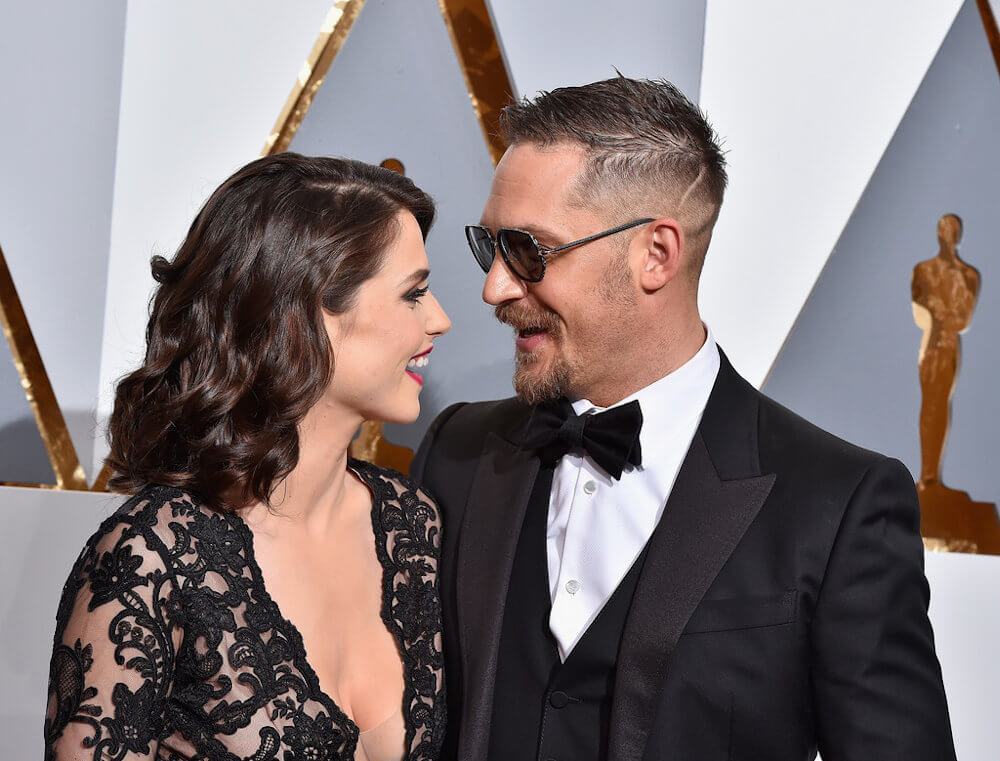 They eventually got married four years after their engagement. The wedding was held privately, with only their families and closest friends that came. No media and no lavish wedding party from them.
Despite Tom's persona on screen, Charlotte admitted that he is very romantic and kind in real life. The couple revealed that while the two were away to work, they wrote letters for each other and made it a routine to strengthen their relationship. No wonder many people consider them as "couple goals."
Charlotte even described their married lives as "stable" and "healthy" ones. She also added that his husband has been very supportive and helping her in juggling between family life and career.
"What's important for me is stability – that's what I aim for in terms of my friends, my family, and my children. The best you can hope for is to create a warm, loving, safe, and consistent environment," expressed the actress to You magazine in 2018.
And, of course, she has all of that already. We can imagine, though, that it wasn't always easy, since both of them are big stars and considered one of the most successful actors, alongside other big names in the industry,
Being a Dad Gave Tom More Meaning in His Life
They shared two children during their seven years of marriage, and their family lived happily without too much exposure to the media. Charlotte also developed a close bond with Tom's son from his previous relationship.
When Tom was asked about how having children had impacted him, he opened up that it gave him "more meaning to his life."
"Being a father has given me the kind of purpose that makes you think more carefully about how you live your life," explained the actor to HELLO!.
He then continued, "I made a lot of mistakes, and I put my mom and dad through a lot because they were so worried about me. I take great pride in being a father and make sure I'm there for him and helping him as he makes his way in the world."
Well, knowing how hard Tom's past life is, nothing is better than seeing him finally happy with his love life!
Dating Linda Park Amid the Divorce: They Didn't Last Long
Let's move on from Tom and Charlotte's happy life and know more about Tom Hardy's past love life!
Tom used to date Linda Park, whose best known for her role in the Star Trek franchise. The two were dating in 2003 but split in 2004.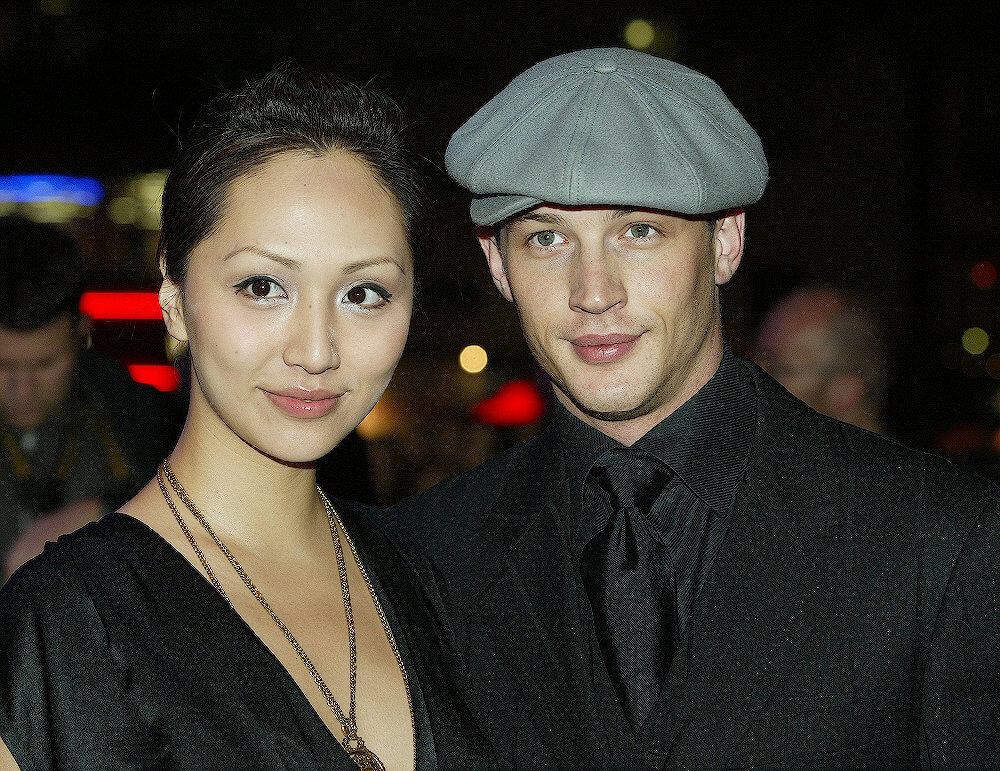 The pair often made appearances together at red carpet events and awards for their films. Right before they broke up, they were spotted attending the 2004 London premiere of the biopic De-Lovely. But, it wasn't clear why they decided to part ways.
Not only that, it turned out that Tom was in the middle of divorcing process with Sarah Ward. He and his wife officially got divorced in 2004. It took Tom the whole six years to finally start a relationship again, and it was with his lovely wife.
During his time being single, it was one of his darkest moments. After he split with Sarah due to his drug and drinking problem, his life also didn't seem to get better soon after that, Especially, he also just broke up with his girlfriend.
Luckily, he met Charlotte, who's willing to accept him for who he is, and being able to maintain a stable marriage after his series of failures is something beyond amazing.
Linda, on the other hand, also got married in 2014. She is currently married to another actor, Daniel Bess, and the two seemed to live their happiest life as well.
Sarah Ward Filed for Divorce: Tom Couldn't Find Time for His Family
Here is the ex-wife that we've been talking about, Sarah Ward. Surprisingly, Sarah and Tom got married too fast. They tied the knot only three weeks after they first met.
The story of their first encounter wasn't really clear, though, but we can guess that they were attracted to each other at the very first second.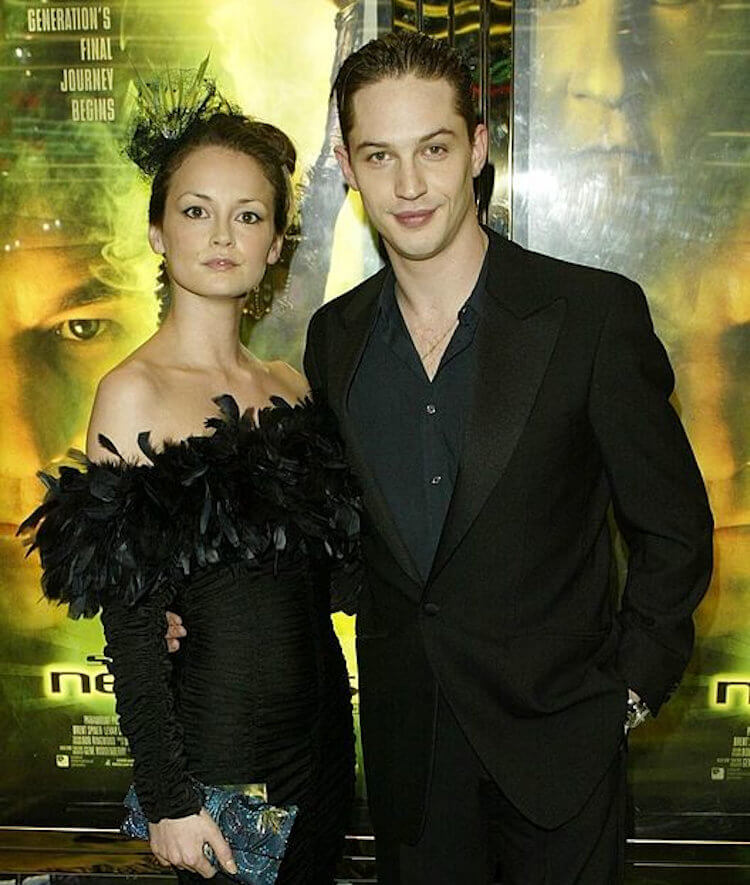 They got married in 1999 but divorced in 2004. According to some sources, the main reason was Tom's addiction to alcohol, remembering that he grew up in that kind of environment. Sara was the one who filed for divorce, even though they already had a son, Louis Thomas Hardy.
According to Tom himself, in one of his interviews, he revealed that Sara wanted to split because he couldn't find time for their marriage. Especially because Tom's career started to rise at that time, and he had a thick schedule.
It was the time after he got a big role in Black Hawk Down, in which he started to find his way to get hooked on the drugs. With his tight schedule and his addiction, his married life turned into chaos real fast.
Tom's Addiction Was Due to His Anxiety Entering Hollywood
Tom revealed in his interview how he got addicted in the first place. He mentioned that everything in the industry scared him at that time.
"I had no idea how to handle the industry, to interact with producers, executive producers, studios, even my fellow men. I was 24 years old – punching well above my weight," told him to The Mirror.
He continued to recall his horrible experiences, like when he woke up in the middle of a London street in a puddle of blood and vomit. Since then, he committed to be sober, but the attempt didn't always work when he first tried it.
"I did my 23 days, and after listening to people who had been through similar circumstances, I realized I did have a problem," expressed the actor, still in the same interview.
However, Tom also said it was one of the most eye-opening things in his life. And he was grateful for the divorce because he had to "lose something worth more to him than his drinking."
After they got divorced, Tom continued to struggle, and Sarah's condition was unknown. She used to work as a movie producer when she was Tom's wife, but nobody knew what she was doing after the divorce happened.
And even now, we couldn't find anything about her and her relationship status. She also doesn't have any social media accounts, making it even harder to keep track of her life.