Kate Bosworth's Love Life – From Her Engagement to Her Dating History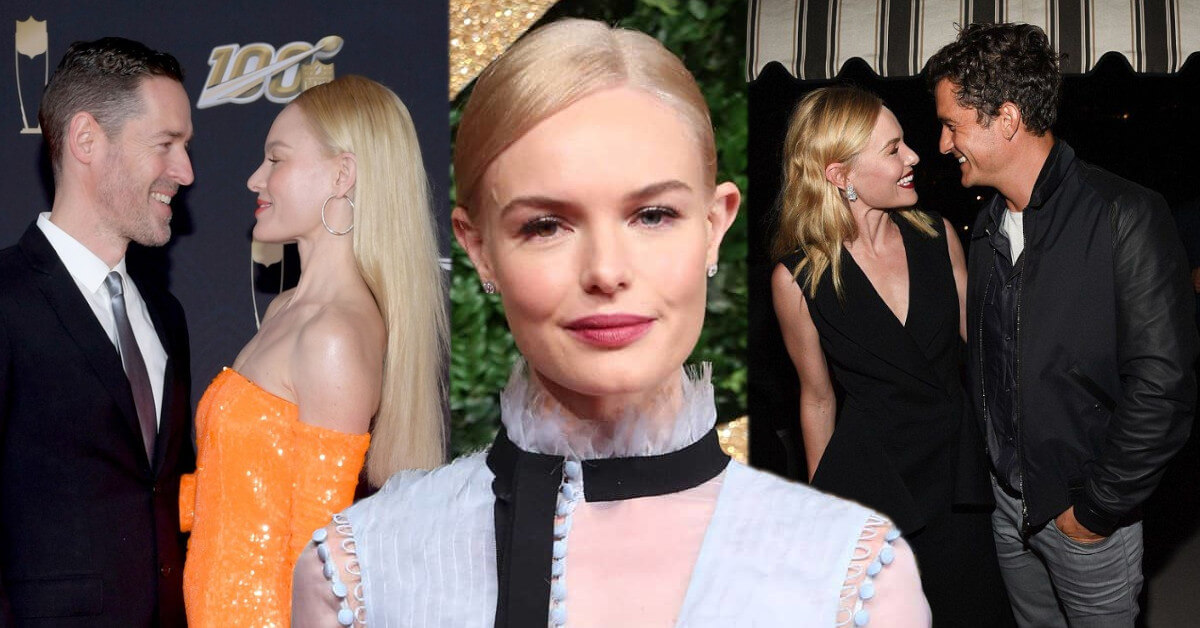 Kate Bosworth is an American actress and model. Her career started when she auditioned for an open casting call in New York for The Horse Whisperer. Kate shot to fame in the film Blue Crush. In 2018, she and her ex-husband, Michael Polish, debuted the film Nona about human trafficking.
In the same year, People Magazine included Kate in their list of 25 Women Changing the World.
Is Kate Bosworth Married?
Kate Bosworth was married to director Michael Polish. The two had been together for ten years and announced their split in August 2021. Despite their breakup, Bosworth and Polish seem to be on good terms. They finalized their divorce in March 2023.
After finalizing her divorce from Michael Polish, Kate Bosworth and Justin Long exchanged vows in a private ceremony held in May 2023.
Bosworth has also been romantically linked to a few famous co-stars, including Orlando Bloom and Alexander Skarsgard.
Kate Bosworth and Her Husband Justin Long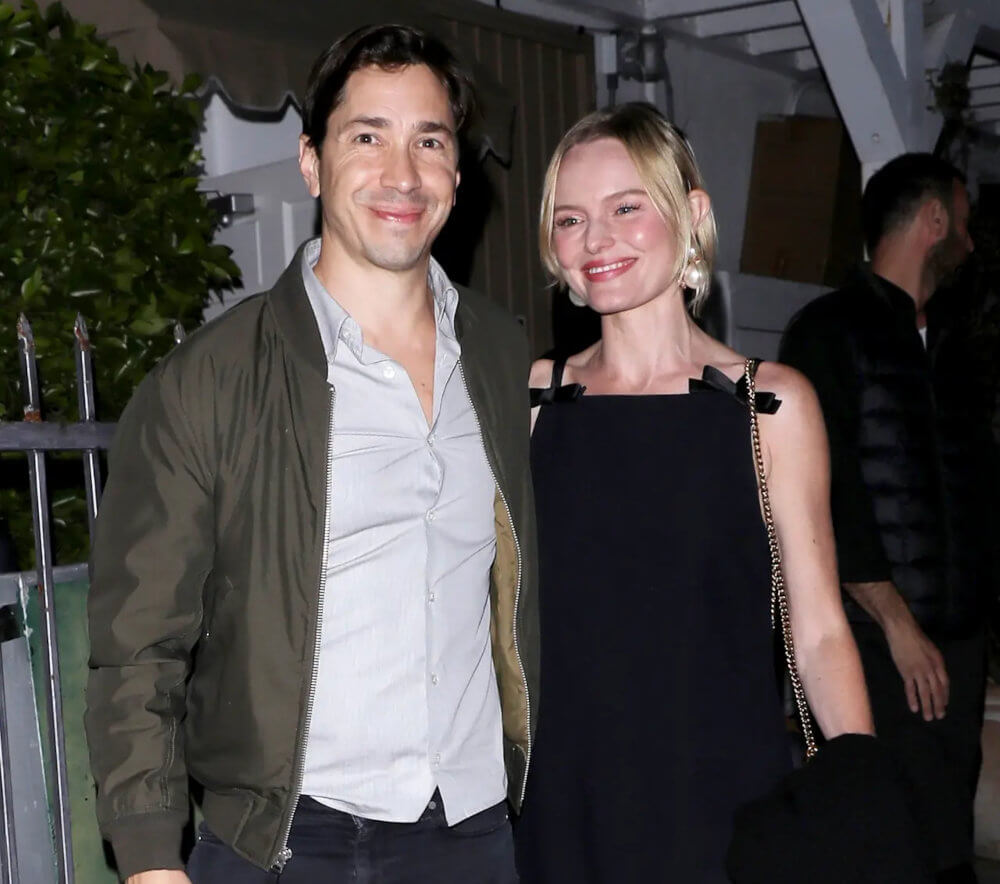 Kate Bosworth and her boyfriend Justin Long is going strong! The couple was spotted holding hands and looking very happy as they left Giorgio Baldi in Santa Monica.
This is the first time the two have been seen together in public, but fans of the pair were quick to notice their chemistry.
Justin Long spoke about his mystery girlfriend on his podcast "Life Is Short with Justin Long," saying, "People have been saying lately, and it's funny my girlfriend said that hers is uhh — she loves the pineapple, too. I've never been with anyone who likes pineapple on pizza."
Kate Bosworth and Justin Long Are Married
At the 2023 Vanity Fair Oscars after-party, Kate Bosworth and Justin Long sparked engagement rumors when she was spotted wearing a 10-carat diamond ring on her finger.
It appears that Justin Long and Kate Bosworth tied the knot in an intimate ceremony held in May 2023. Justin affectionately referred to Kate as his "now-wife" during an episode of his podcast, Life is Short with Justin Long.
Kate Bosworth Ex-Husband Michael Polish
Kate Bosworth met her ex husband in 2013. She and director Michael Polish met on the set of adventure drama Big Sur.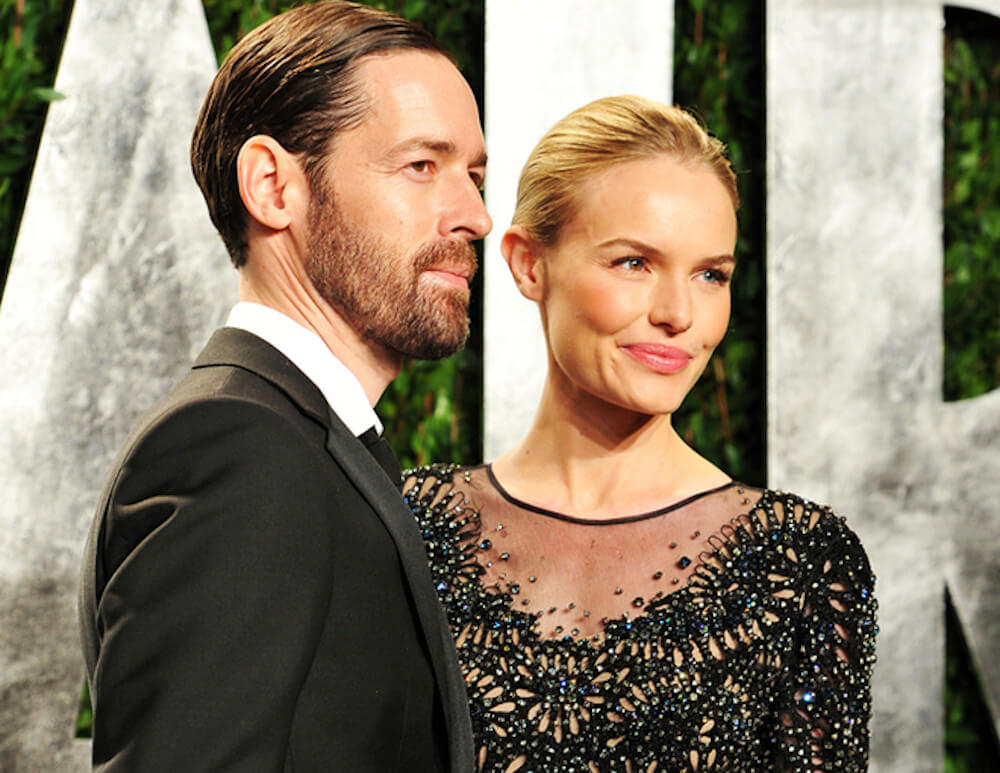 It was love for first sight, as Polish said to Bosworth before even they dated, 'I'm going to marry you.' He just knew.
Kate Bosworth's ex husband Michael Polish has a daughter named Jasper Polish from a previous relationship with Jo Strettell.
Kate Bosworth and ex Husband Michael Polish Have Split After 10 Years Together
Kate Bosworth announced the end of her marriage to director Michael Polish after ten years together while simultaneously expressing the deep gratitude both of them feel for the love they've shared.
Kate Bosworth and Alexander Skarsgård
Kate Bosworth was dating Alexander Skarsgård for nearly two years. He is a Swedish actor best known for his role as Eric Northman in the television series True Blood.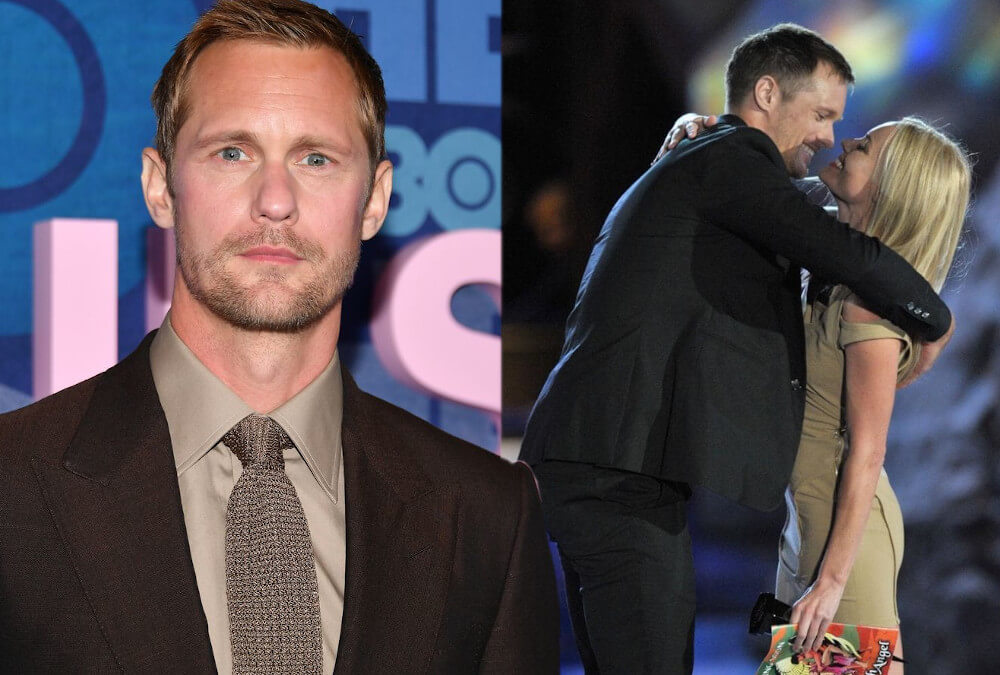 The pair started dating in 2009 after meeting on the set of action-thriller Straw Dogs.
They kept their relationship private and in 2011 the two decided to split. The breakup was very mutual.
Kate Bosworth and James Rousseau
Shortly after Kate split from Orlando Bloom, she started dating James Rousseau. He is a Genevan writer, philosopher, and composer. They dated for three years.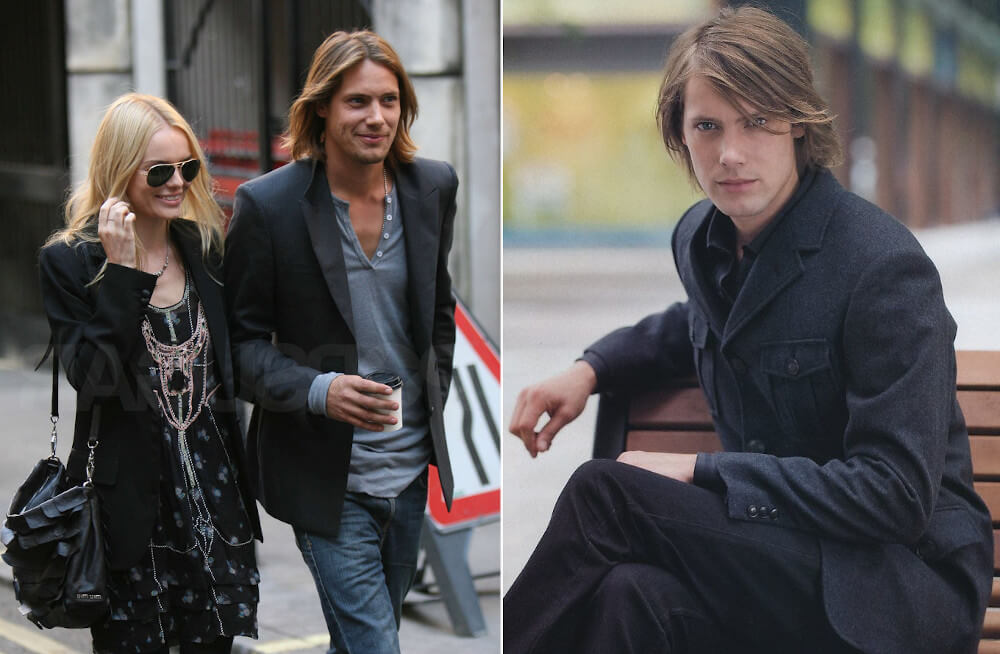 However, they had disagreements about where they should live, as Kate preferred to stay in U.S. and James in England. They decided to split up due to busy schedules.
Kate Bosworth and Orlando Bloom
Kate Bosworth dated the famous English actor Orlando Bloom. They were dating before and during Pirates of the Caribbean fame. The relationship with the other actor made Kate never date another actor again.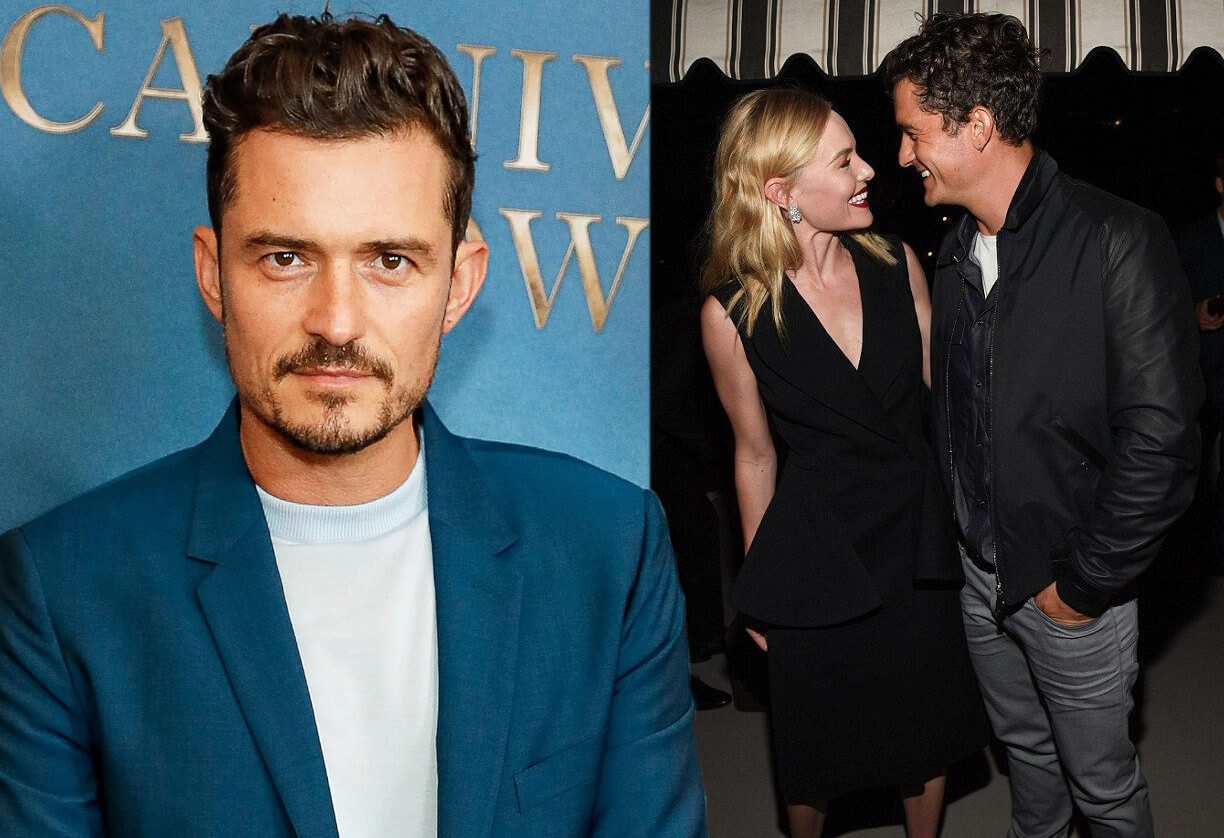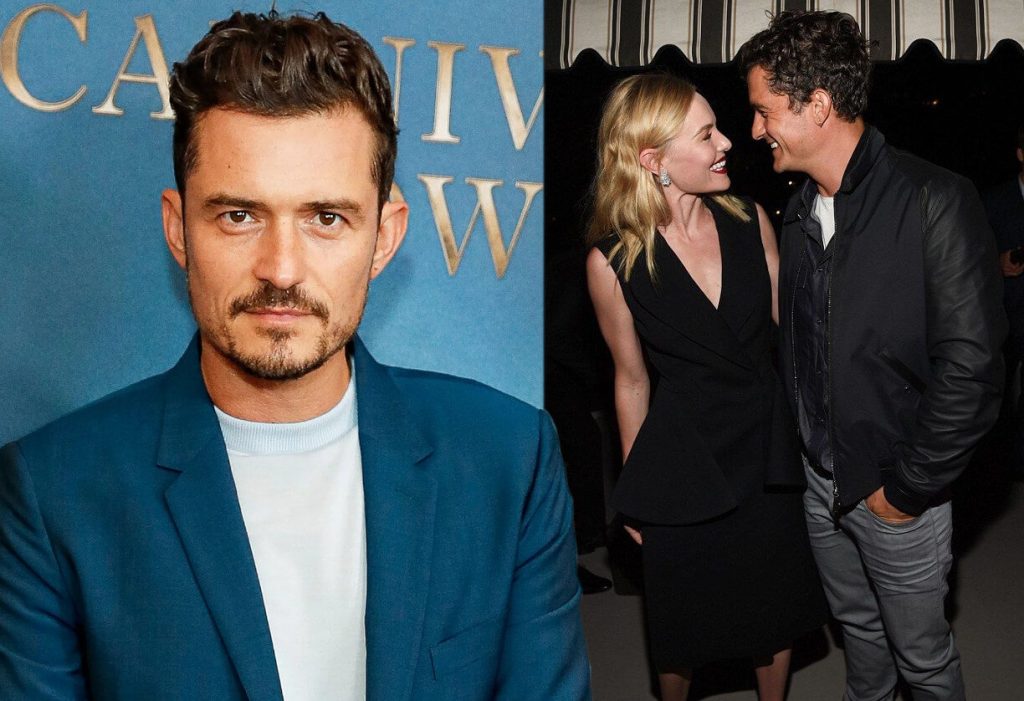 Kate reportedly dumped Orlando because she had had enough of his male friends. However, they dated for over two years. Now Orlando Bloom is engaged to singer Katy Perry, and in 2020 they welcomed daughter Easy Dove Bloom.
Kate Bosworth and Ian Somerhalder
In 2002, Kate Bosworth dated Ian Somerhalder. He is an American actor, model, activist, and director. The two first met in 2000 on set of Young Americans.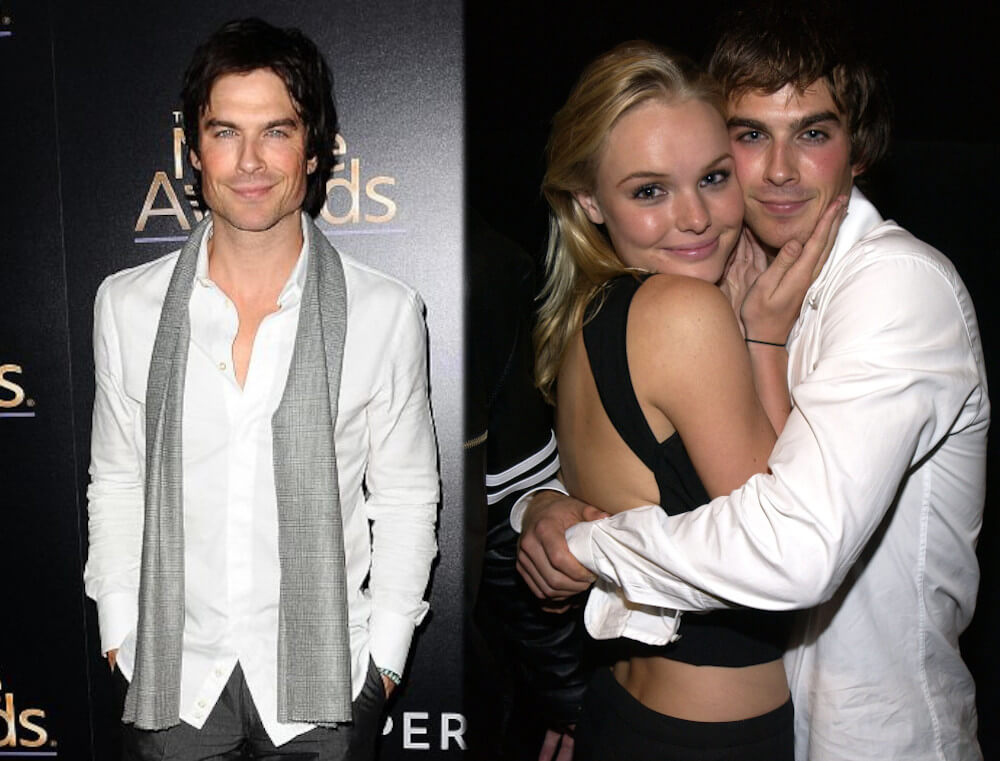 The romance between them lasted only a few months. Ian Somerhalder is married to an actress Nikki Reed, and they have a child together.
Kate Bosworth and Matt Czuchry
Kate Bosworth dated her co-star Matt Czuchry. They met while filming the television series Young Americans. The two started as friends and later started dating as a couple.
Their romance lasted for a couple of years, and in 2002 they split up.