Who is Ian Somerhalder's Wife in 2023? Inside His Love Life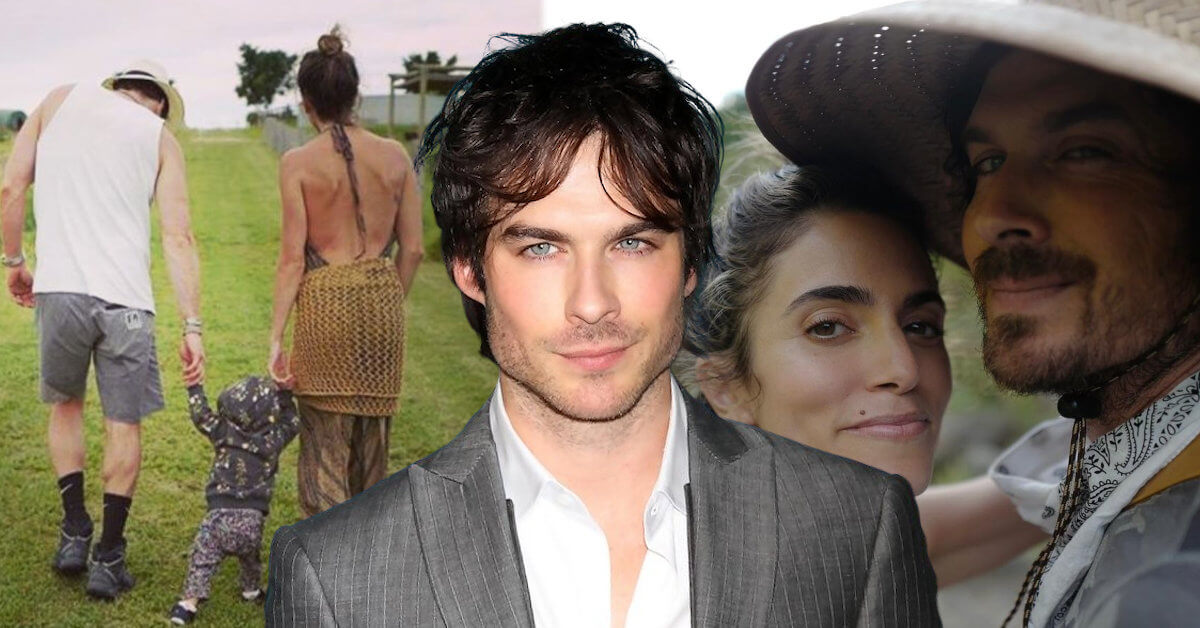 Even though The Vampire Diaries series has been over since 2017, the hype and excitement remain. We're pretty sure the main reason you guys love that show so much is less about the storyline and more about the sexy and mysterious Ian Somerhalder, who plays Damon Salvatore.
It turns out that Damon's charm and persona are reflected in Ian's real life as well. He is a womanizer both on and off the screen. Knowing Ian's relationship stories is something that we all can't get enough of.
Is Ian Somerhalder Married?
Unfortunately, we start with a disappointing fact: Ian Somerhalder is married. He is married to Nikki Reed, who's also famous for playing a vampire role (these two seem to have a thing for a vampire, right?)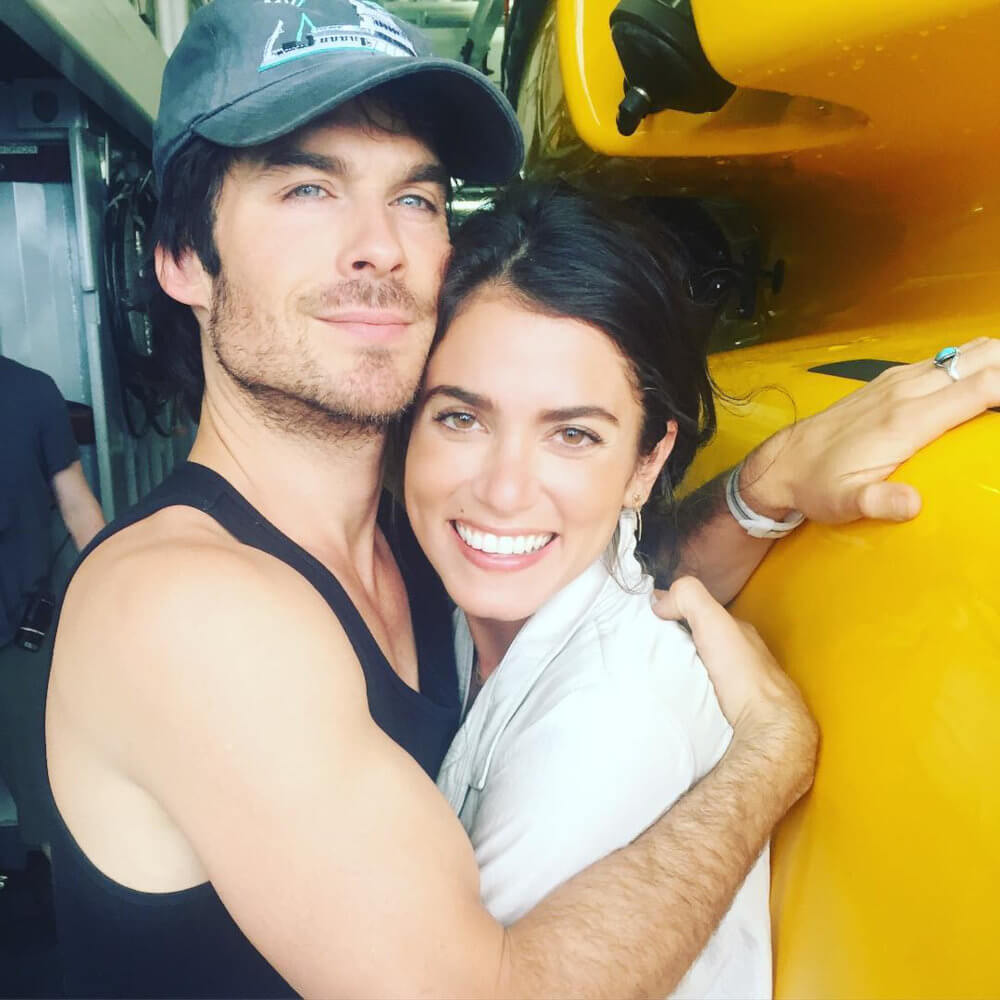 Ian Somerhalder and Nikki Reed tied the knot in April 2015, after getting engaged in January the same year. This couple was moving fast because it only took them six months to decide to take their relationship into a more serious phase.
Many people thought that Nikki and Ian hadn't put much thought into their relationship because they seemed to move way too fast, but these lovebirds can prove to the world that they are still standing strong until now. Ian and his wife are even parents of one.
The most fantastic thing about them is how supportive they are of each other. Especially when Ian is at his lowest point, he shared how his wife never left him and even helped him get out of millions in debt.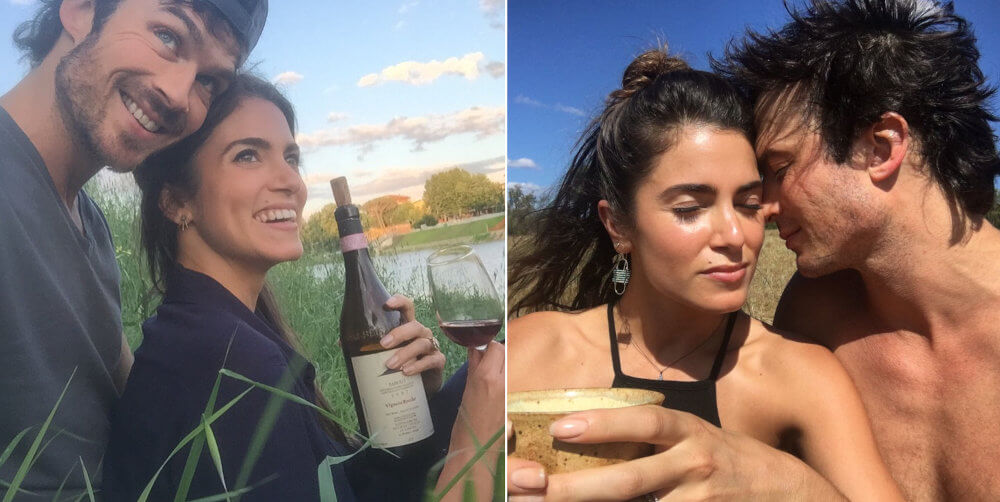 When Ian was still shooting for The Vampire Diaries and hadn't met Nikki, he invested heavily in his own company that later collapsed due to greed and fraud. That situation left Ian with an eight-figure hole in debt. Ian revealed all of this information on his Instagram.
"She devoted her life to get me out of that mess, and it almost killed her along the way. I am where I am BECAUSE of this woman," Ian continued writing. The caption is long, sweet, and heartwarming, and by reading that alone, we can see how strong of a woman Nikki is.
Ian is currently in a much better situation and successfully owns a liquor company called Brothers Bond Bourbon with his best mate from The Vampire Diaries, Paul Wesley.
Ian also always shows how grateful he is for having Nikki by his side. He mentioned it in so many of his interviews and on his Instagram. We're pretty sure that whoever reads Ian's captions that he wrote for his wife will get teary-eyed and experience so much joy. This couple is just beyond anything.
Ian Somerhalder Feels the Most Accomplished When He Becomes a Father
The joy in Ian and Nikki's lives has been ever-increasing since they welcomed their daughter, Bodhi Soleil Reed Somerhalder, on July 25, 2017. The couple wants to keep Bodhi's life as private as possible, but they never mind sharing the happiness and excitement of being parents.
"To our friends, family, and the rest of the world. In my 38 years on this earth, I've never experienced anything more powerful and beautiful than this. I can't think of anything more exciting than this next chapter, and we wanted you to hear this from us first," wrote Ian on his Instagram, with a picture that captured him kissing Nikki's big belly.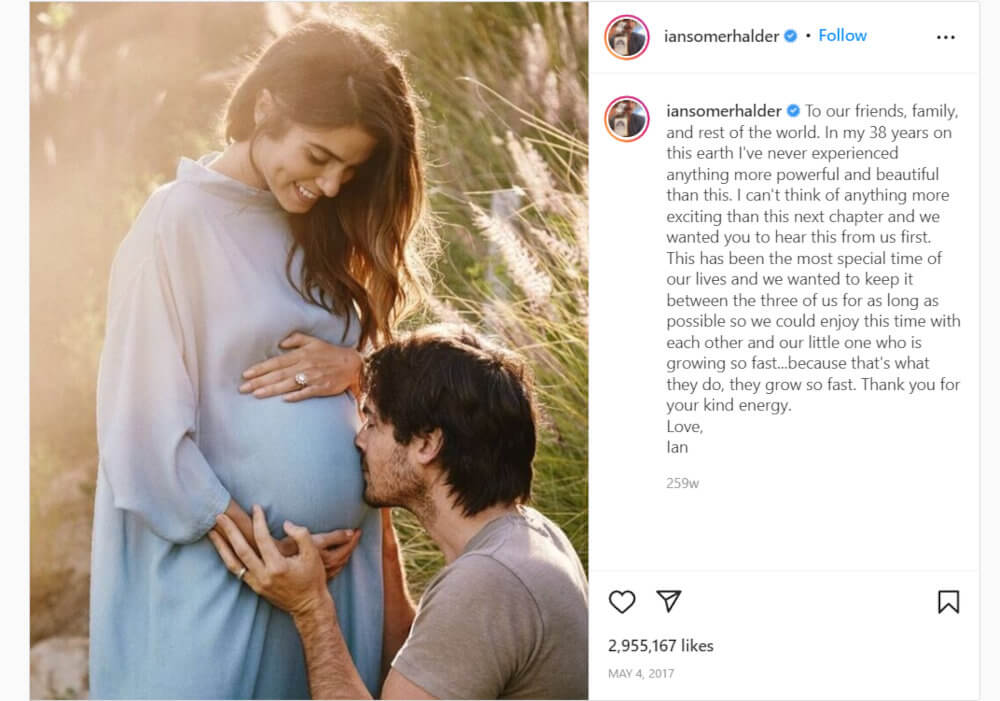 There aren't many moments and photos of Bodhi. That might be because Nikki and Ian want to keep her away from the spotlight. But, in February last year, this happy family went hiking and went grocery shopping in Los Angeles.
When Ian talks about fatherhood, he says that it is tiring and requires a lot of work, but he also felt the most "alive."
"It is simply the most alive, accomplished, and present I've ever been. Seeing Bodhi and being with her, raising her, is the most biologically renowned thing. The sense of now and how present you have to be with that child is amazing," Ian said in his interview with Pop Sugar.
The Most Iconic Couple On and Off Screens: Ian Somerhalder and Nina Dobrev
Most of us might be caught up with Ian and Nikki's perfect married life, but we need to reminisce about Ian's other iconic relationship in the past: he used to date Nina Dobrev.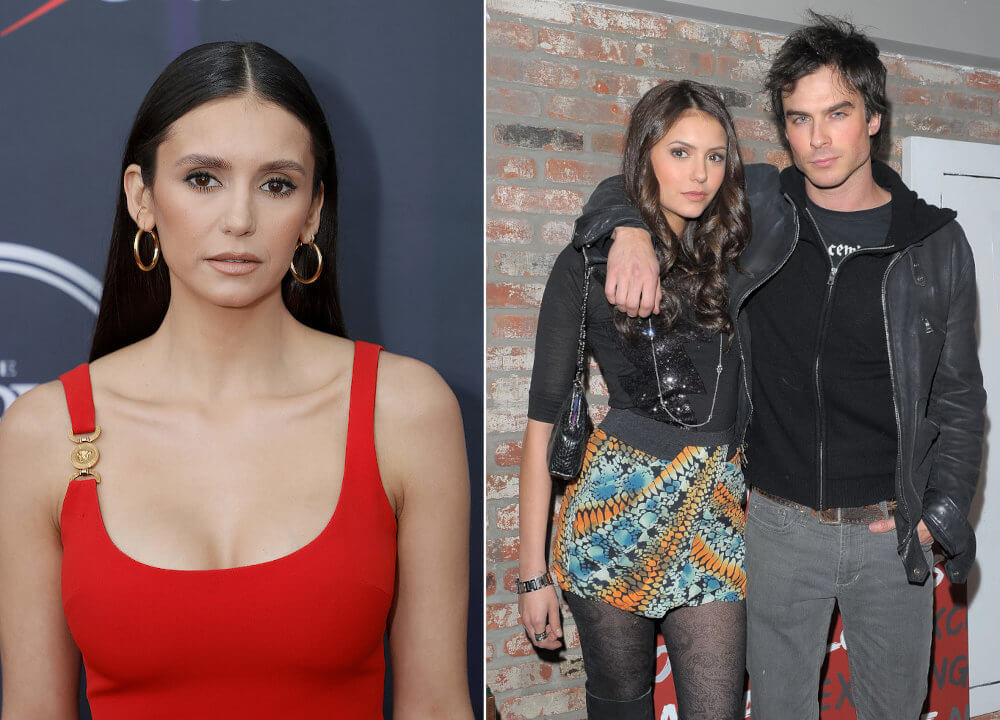 Damon and Elena's strong chemistry in The Vampire Diaries was the absolute best. They even won the People's Choice Award for Favorite On-Screen Chemistry in 2014. The awkward thing about that is by the time they received that award, Ian and Nina were no longer together.
Ian Somerhalder and Nina Dobrev met on the set of The Vampire Diaries. They were together for three years, from 2010 to 2013. They never hesitated to show some PDA moments, whether in their interviews, red carpet events, or their daily lives. Ian and Nina were caught going out and about multiple times, and they seem perfectly fit for each other.
However, it wasn't always lovey-dovey between them two. After Ian and Nina split, they still had to portray themselves as lovers in the series. Thankfully, it didn't affect their on-screen romance at all. We're talking about absolute professionalism here.
So, why did Ian Somerhalder and Nina Dobrev break up then?
There are many speculations about why they parted ways. Some were sure that it was due to the ten-years age differences between them; Ian wanted to settle down while Nina was just not ready at that time.
But, others also have another theory about Ian cheating on Nina with The Social Network actress, Malese Jow. Either Ian or Malese never confirmed the latter, so it remains a rumor.
It might be true that Ian was so ready to get married and have a family because it didn't take him too long to finally date Nikki Reed and build a happy family with her. Nina Dobrev and Ian are still closed until now, and they continued their relationship in a platonic way.
"I think she [Nina] decided that she wanted to experience other things," said one of the reliable sources to Us Magazine. Nina was 24 while Ian was 34 when they were dating, and Nina often declared in her interviews that career would always become her priority.
While the real reason behind their split was never clear, their professionalism in handling things post their breakup is something we all forever respect.
Ian Somerhalder and Maggie Grace
Ian's relationship story didn't stop there. In 2006, Ian started to date a famous actress and model, Maggie Grace. Ian was already a charm to many girls before getting a big hit in The Vampire Diaries.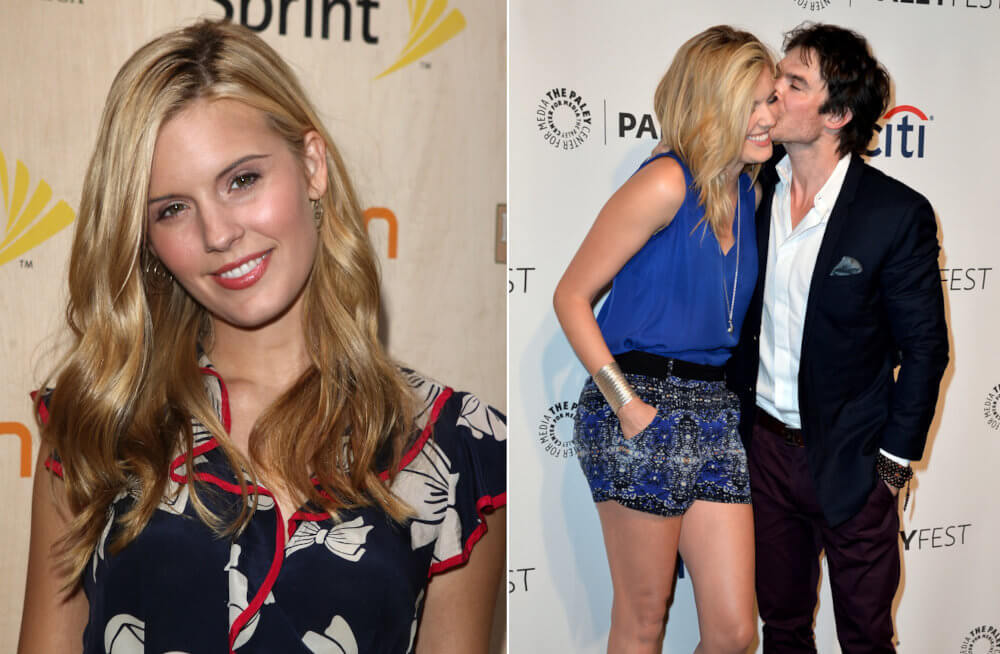 Their relationship lasted for a year, and they also remained good friends after breaking up. Ian seems to know how to handle the breakups because Nina, who still keeps in touch with Ian, but so does Maggie.
"Ian Somerhalder and I are still very good friends," the Taken 3 star spoke in an interview for New You's February issue.
She also added, "I haven't dated too many actors. I did it when I was young, for a couple of years, but it's nothing against actors." So if Maggie even fell for Ian, he is one of a kind.
The reason for their split also remained unknown, but the breakup was undoubtedly amicable.
Ian Somerhalder and Nicky Hilton
Another big name in the showbiz that was captivated by Ian's charm was Nicky Hilton, best known from This is Paris. They briefly dated in 2004.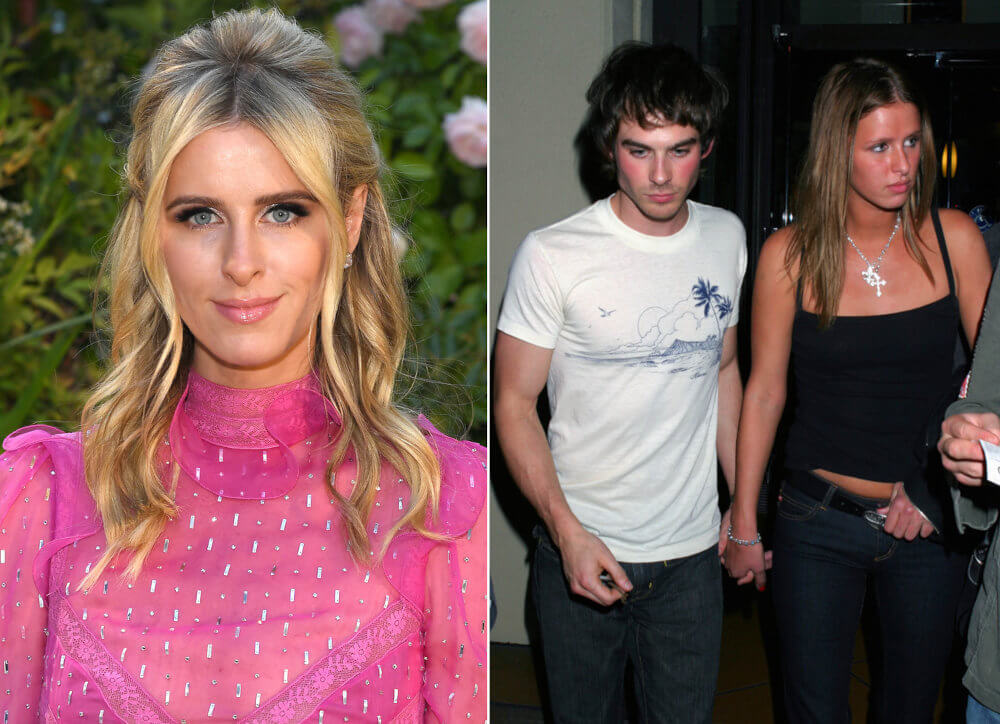 However, there's not much information that we can get from them since the relationship was pretty short.
There are several photos of them, though. Even though it was only a short period, these lovebirds looked good together back then.
Ian Somerhalder and Kate Bosworth
Ian's first relationship throughout his career as an actor was with the 21 and Straw Dogs star, Kate Bosworth.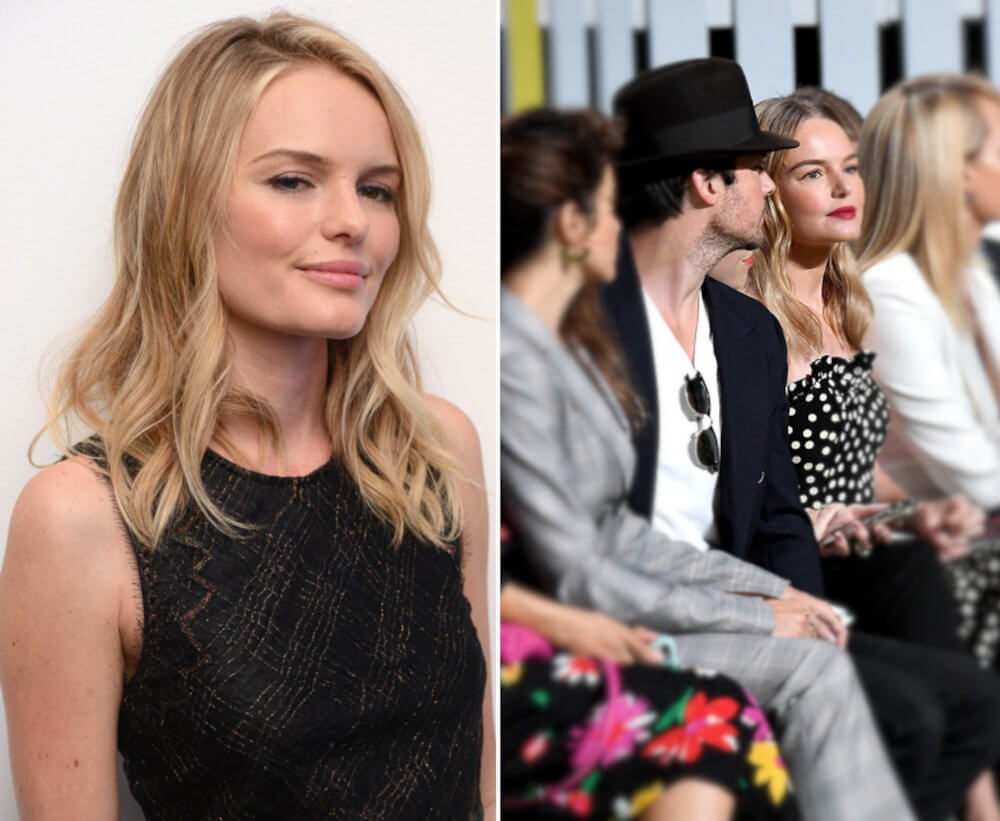 Dawson's Creek spinoff also brought immense fame for both Ian and Kate. Kate and Ian worked together twice. They first met on the set of Young Americans in 2000. Two years later, they met again on The Rules of Attraction set, and they began dating since then.
Unfortunately, Ian and Kate's relationship fizzled out quickly. There's also not much that we can dig into their relationship.
On Kissing Ashley Greene: An Official Relationship Or a Mere Rumor?
Are those all the girls that are linked to Ian Somerhalder? Of course not. Several famous names are rumored to have relationships with The Rules of Attraction star, and Ashley Greene is one.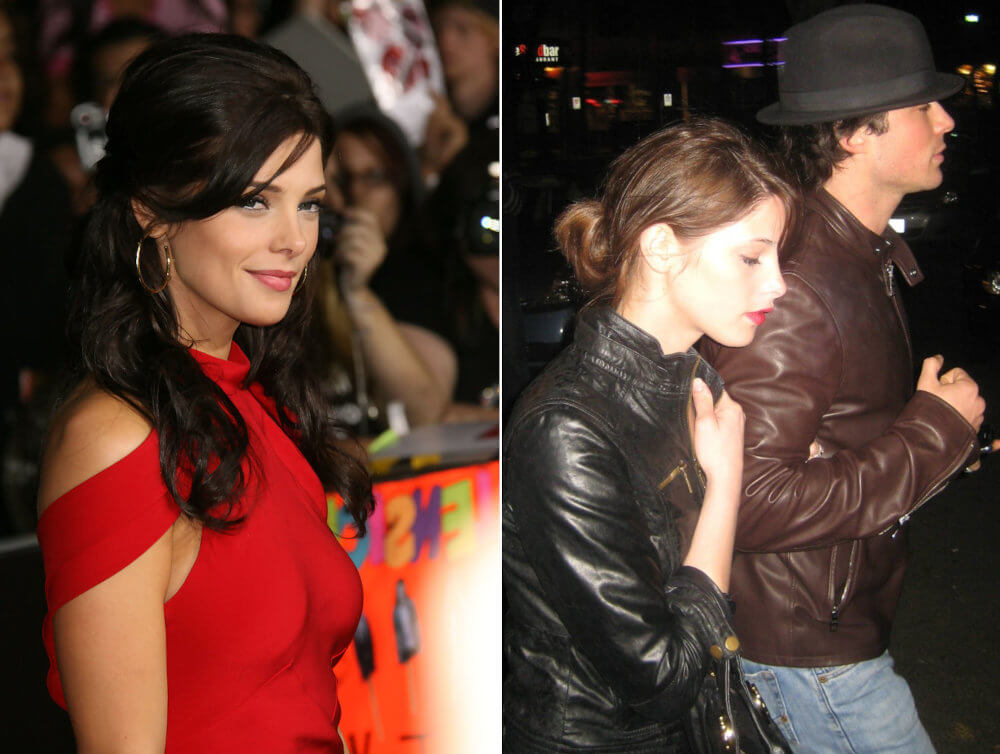 The rumor with the Twilight actress started when the two were caught kissing and being comfortable in Vancouver, British Columbia, in 2019. According to Just Jared, Ashley took Ian to support Jackson Rathbone and 100 Monkeys, who played in Vancouver.
"Ashley was there with Ian, who appears to be her new boyfriend. The two seemed happy and kissed throughout the show!" one of the insiders spoke in the interview.
However, Ian and Ashley's relationship has never been confirmed, and it seems like it was only a short fling.