Orlando Bloom Wife: Relationship Detail With Katy Perry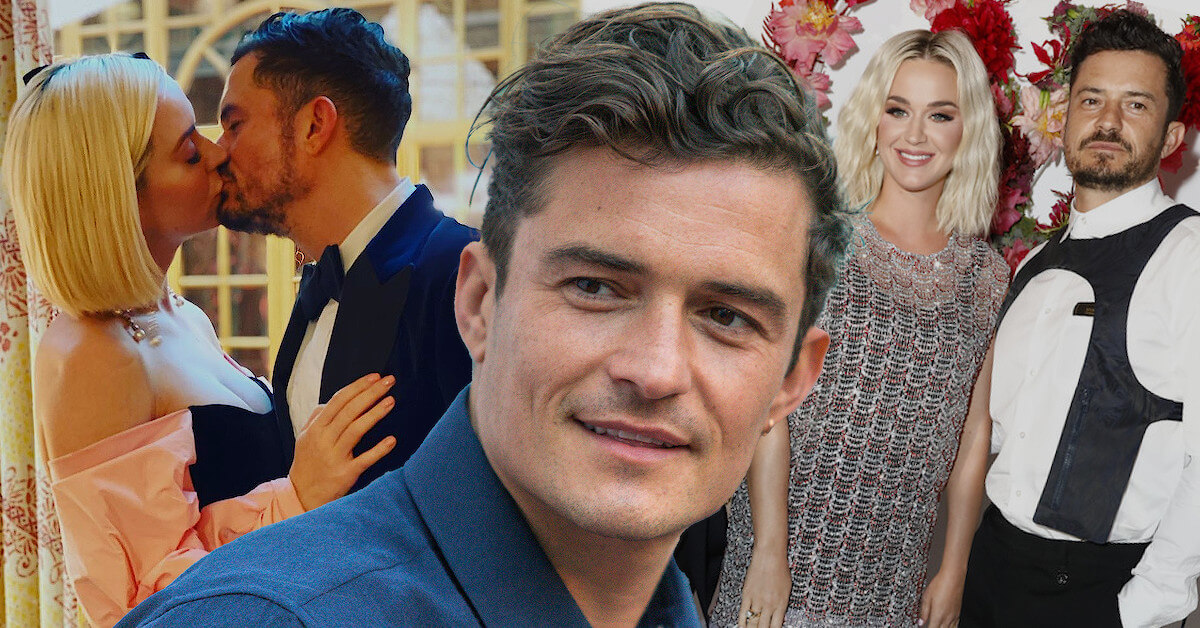 Orlando Jonathan Blanchard Copeland Bloom, also known as Orlando Bloom, is an actor. He was famously known for his role as Legolas in The Lord of the Rings.
Now Orlando leads a happy family along with Katy Perry. They had one daughter, Daisy Dove Bloom, born on August 26, 2020.
How was their love journey from day one until now? Let us see their relationship timeline below.
Orlando Bloom's wife, Katy Perry
Orlando Bloom first met with The One Who Got Away singer Katy Perry at Golden Globes' after-party in 2016. The love quickly blossomed, and they dated for a year. However, Orlando and Katy decided to call their relationship off and later reconciled again.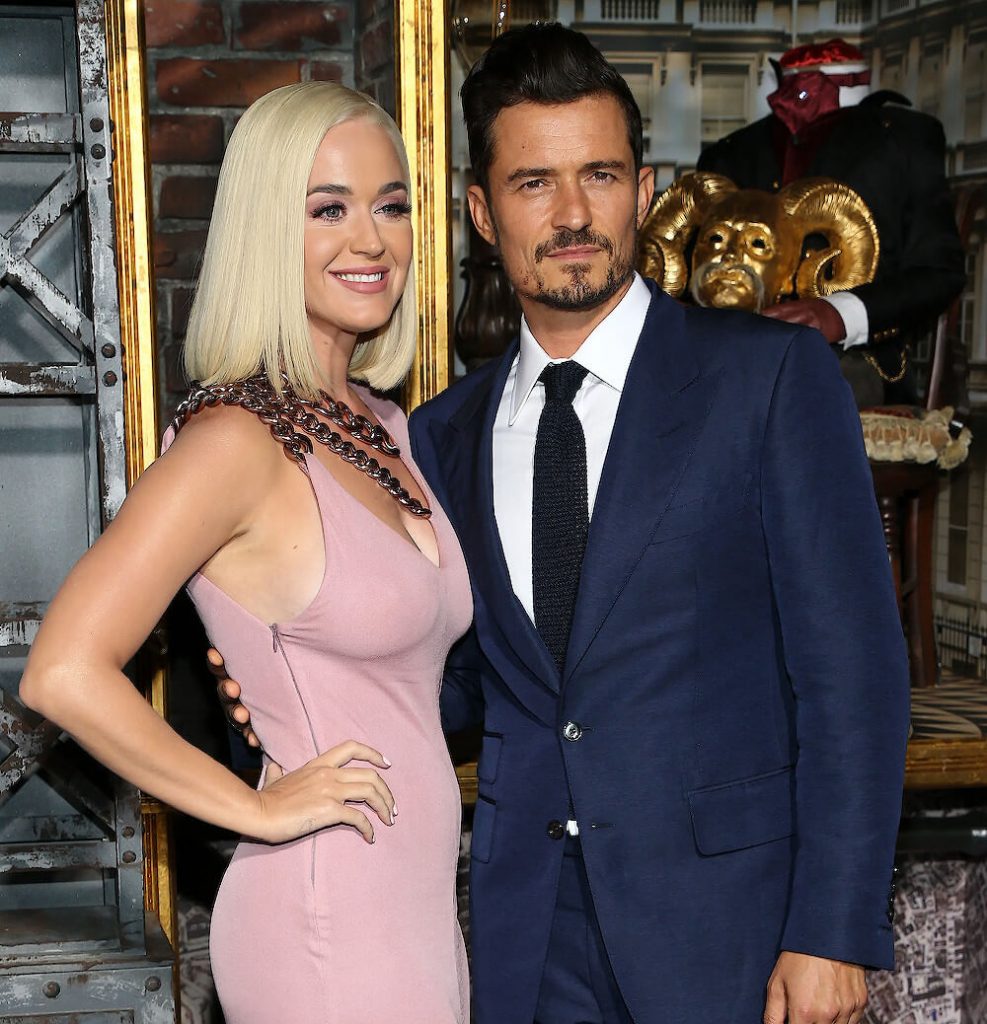 Orlando Bloom and Katy Perry made their relationship obvious as they attended a wedding together in Aspen, Colorado, in April 2016. They also participated in a music festival, Coachella, in the same month. This event made the public wonder about the actual relationship between the two.
Katy then answered this public's question by posting the pair's photo on Instagram. The picture explained that they were in Cannes, France, to attend the Cannes Film Festival. In the photo, we could see the two dressed in robes while lying on the grand stairs outside a mansion. Katy made a caption for this photo, which said, "we cannes't."
On October 31, 2016, Orlando and Katy attempted to dress as Hillary and Bill Clinton for a star-studded Halloween party. Interestingly, they also made an effort by hiring someone to follow them around the party. That was a creative way to spend Halloween!
Finally, on November 24, 2016, Orlando was invited to celebrate Thanksgiving with Katy and her family. Orlando seemed to blend in with Katy's family, as he also joined in wearing festive holiday pajamas.
Katy then quickly documented this cute moment on her Instagram post. Unfortunately, that Instagram post was nowhere to be found now.
Orlando Bloom and Katy Called It Quits but Got Back Together Again
Suddenly, on March 1, 2017, the two called their relationship quits. This news was reported by E! News. Their representative said, "Before rumors or falsifications get out of hand, here we can confirm that Orlando and Katy are taking respectful, loving space at this time."
The possible reasons as to why they split were varied. A source said that Katy and her ex, John Mayer, would be spending time together again. The source explained that Katy still had a strong love for him.
Another source also told that they split because of their busy schedules, as Katy was preparing to promote her upcoming fourth studio album. And at the same time, Orlando also spent most of his time at UNICEF.
But in the end, Katy and Orlando reunited again on August 11, 2017. This reunion proved as they were spotted attending Ed Sheeran's concert together at Staples Center in Los Angeles. Daily Mail published the pair's photos acting very cuddly at the time. It was very fortunate that Orlando and Katy break-up was not that long.
Orlando and Katy stayed at Amilla Fushi in Baa Atoll, Maldives. The two were reconciled in January 2018, when they celebrated the new year in the Maldives. The photos were all over the internet, which were snapped by a fan. People exclusively reported this news on January 5, 2018.
On May 21, 2018, Katy finally confirmed that she was no longer single. Katy stated this on an episode of American Idol. Katy didn't explicitly say that Orlando was the one who had her heart, though. But we could know that their love affair was pretty evident if we looked at their moments together in the past months.
A Happy Announcement from Orlando Bloom and Katy Perry
After Orlando Bloom was proposed to Katy Perry on Valentine's Day in 2019, big news came from the pair on March 4, 2020. When she dropped her music video for her latest single titled "Never Worn White," she also reported that she was pregnant. The proof could be seen at the end of the music video as she cradled her growing baby bump.
Unfortunately, since the pandemic happened in 2020, they decided to postpone their wedding. Orlando and Katy were planning to tie the knot in Japan, but it couldn't work out because of the outbreak.
However, despite all the bad news, Katy seemed bothered as she happily announced their baby's gender. She wrote, "It's a girl," on her Instagram account, with Orlando's photo, whose face was covered in pink frosting.
And on August 26, 2020, Orlando and Katy gave birth to their first child. They named her Daisy Dove Bloom. The happy mom took a photo of her daughter's tiny hand and posted it on Instagram. She captioned the photo, "We are floating with love and wonder from the safe and healthy arrival of our daughter."
Daisy and Bloom! What an excellent combination. Katy commemorated Daisy's birth by putting a daisy manicure on her thumbnail. The happy mom also took a chance to release a song titled Daisies in May, three months before the baby's birth.
And it seemed that Orlando and Katy had decided on the name since they revealed the gender of the baby because Katy released the song before the baby's birth.
The exciting part was that UNICEF originally made the birth announcement. What an honor! This announcement was natural since both Katy and Orlando were Goodwill Ambassadors. The pair also made a well-written message on UNICEF's website.
Orlando and Katy expressed joy in every sentence but tried to empathize with struggling parents. They hoped that UNICEF would ensure every expecting mother had access to a trained health worker and quality healthcare.
It was nice that they took the time to empathize with other people, even on their happiest days. Dear Orlando and Katy, may your marriage life be blessed forever!
Miranda Kerr, Orlando Bloom's Ex-Wife
Before having a serious relationship with Katy, Orlando Bloom was in a relationship with Miranda Kerr. The two started dating in November 2007 and got engaged in June 2010.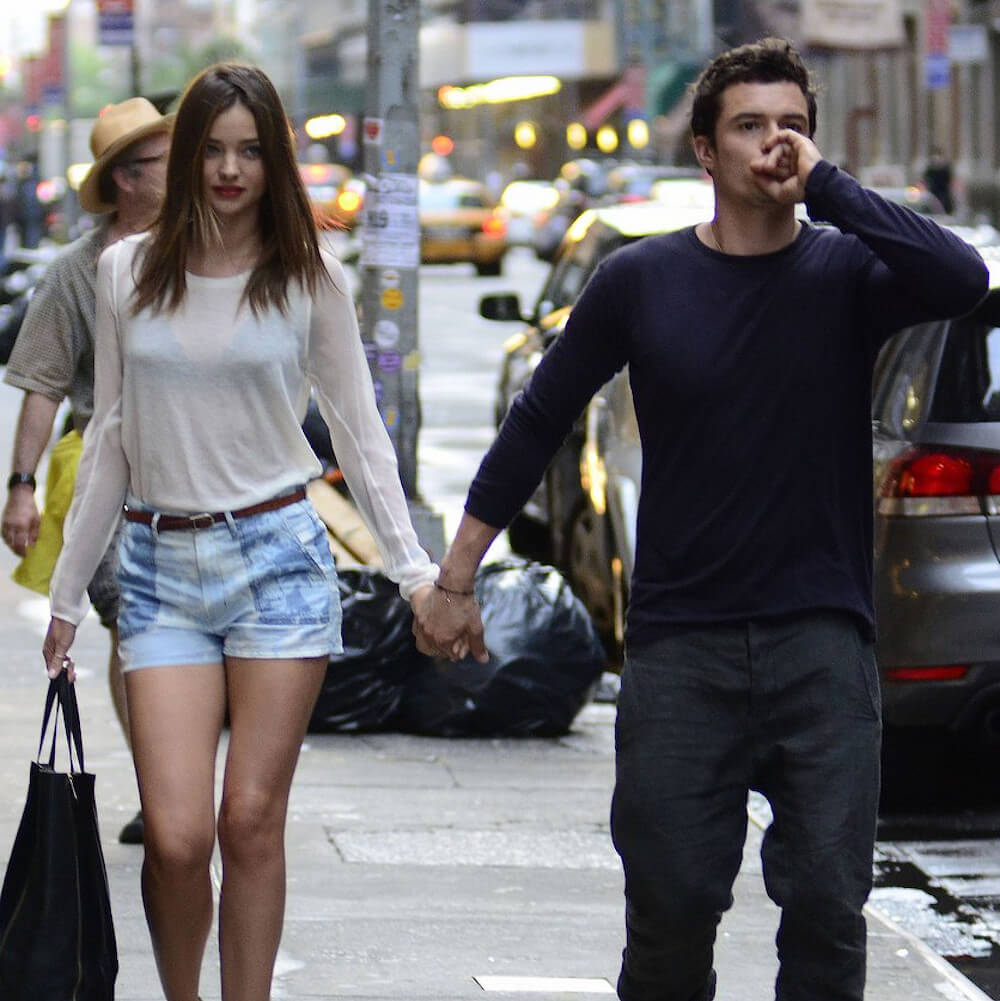 Unfortunately, Orlando and Miranda announced their separation in October 2013, and their divorce was finalized in early 2014.
Both Orlando and Miranda first began dating in the fall season of 2007. They had decided to keep their relationship down low until April 2008. The pair made their first public appearance while attending a horse racing event in Australia.
Then, two years after their public appearance, Orlando and Miranda announced they were engaged. The engagement phase didn't last long, as Orlando's representative confirmed that the actor and Miranda had tied the knot in July 2010. But, as they tend to keep everything quiet, there were no other details about the wedding ceremony.
The Birth of Flynn Bloom, Orlando's Son
Just a month after Orlando and Miranda tied the knot, the pair revealed that they were expecting their first child together. And Miranda was four months along when they brought up the news.
JustJared posted a photo of Orlando, who looked thrilled as he enjoyed a ride on the swings at the Annual Malibu Kiwanis Chili Cook-Off on Sunday, September 3, 2017. The joy filled the family, and Orlando was often seen spending time with his son. The healthy baby boy was then born in January 2011.
The actor also posted Flynn's photo via his personal Instagram. The sunset beautifully appeared in front of Flynn, who enjoyed the ride. Orlando made a short caption, "my son," below the photo with a sun emoticon.
Even though Miranda and Orlando's relationship was over, Miranda and Katy seemed to be good friends, as was reflected on Katy's personal Instagram.
She posted their photos while endorsing organic skincare, which Miranda created. Even though Miranda and Orlando's relationship was over, Katy seemed to enjoy the friendship with his husband's ex.
Their relationship was a special one. Although Orlando had moved on and led a new family with Katy, there was no bitter relationship with Miranda. Instead, both Katy and Miranda could even be best friends.
Miranda also stated that Orlando was now like a brother to her. And Katy helped her to deal with Orlando. This was, fortunately, taking pressure off her. That was why Katy and Miranda could understand each other and even became best friends.
Both Katy and Miranda also supported each other until now. We could also say that Miranda supported Katy and her ex-husband's relationship.