Who is Johnny Depp Wife in 2023? Is He Dating Anyone?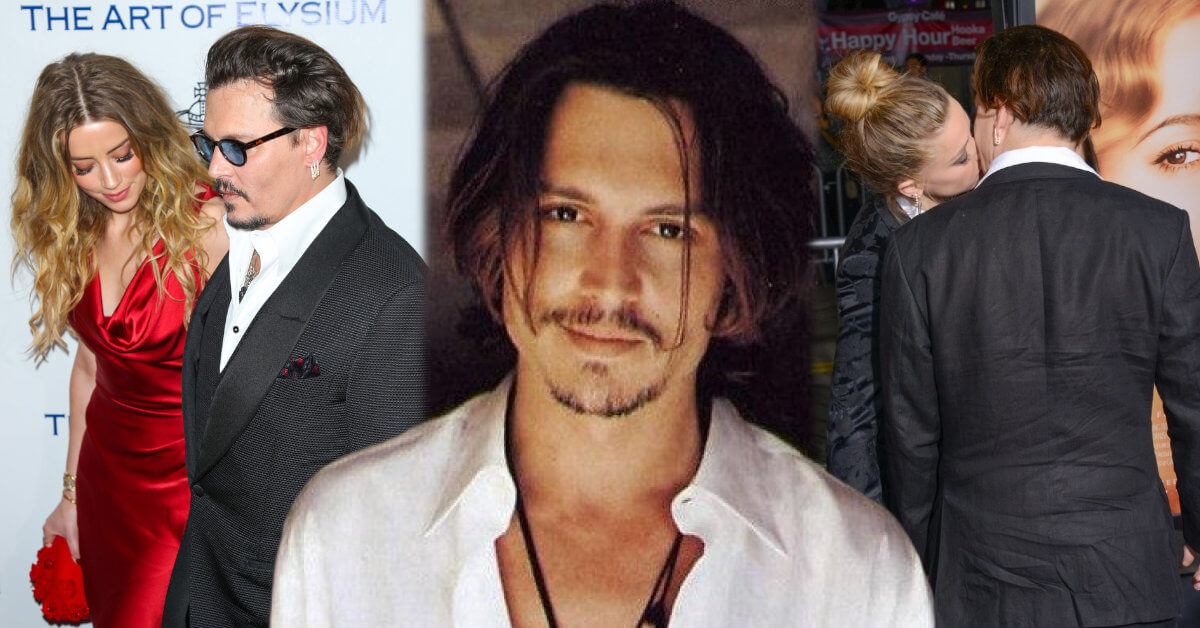 Johnny Depp is a very famous and worldwide known American actor, producer, and musician. His career started in 1984, in the horror movie A Nightmare on Elm Street.
Later, he had roles in films such as Private Resort, Thrashin', 21 Jump Street. Depp has a massive list of movies over the years in his career.
However, Depp's success in the Walt Disney Pictures film Pirates of the Caribbean: The Curse of the Black Pearl, where he portrayed a pirate, Captain Jack Sparrow, was significant.
Over the years, Johnny Depp portrayed lots of different characters, received lots of nominations for his outstanding job in movies.
He is one of the highest-paid actors in the world. He is very successful in his career, so let us check Depp's success in his personal life.
Johnny Depp was previously married to his second wife Amber Heard
Johnny Depp and Amber Heard first met in 2009, onset The Rum Diary. The two began dating in 2012 after he and Vanessa Paradis ended their 14 years relationship.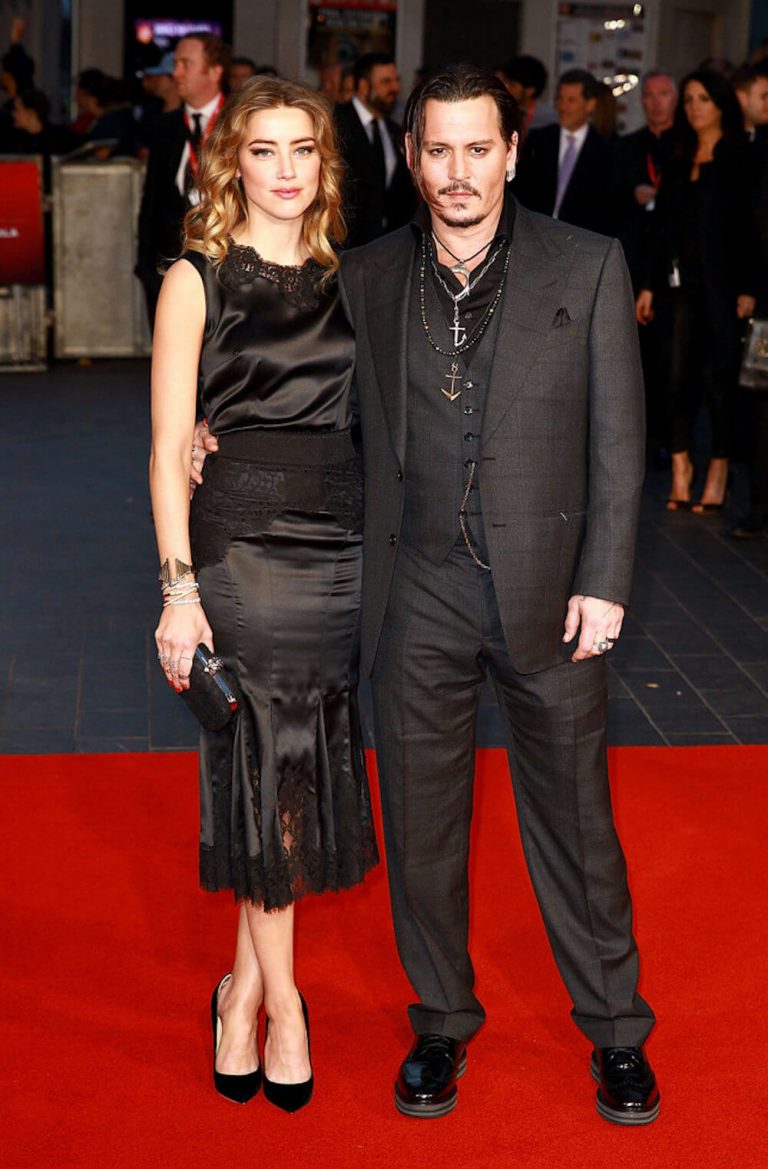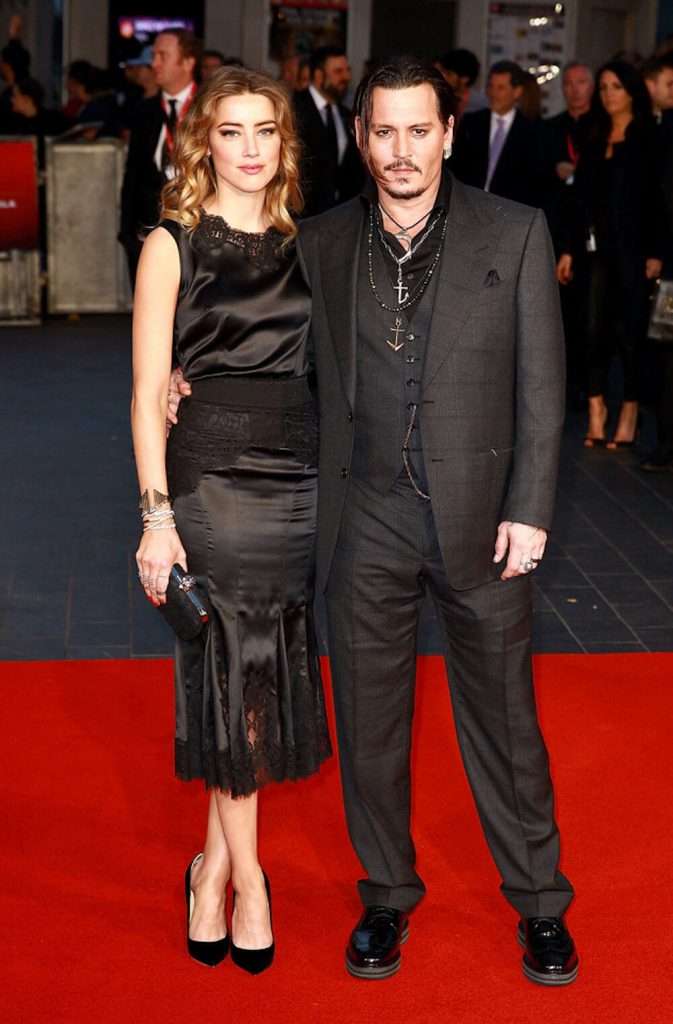 Amber Heard is an American actress who is best known for her supporting role in the film Never Back Down.
In 2015 they got married in a private ceremony in LA. After a year of marriage, Amber Heard filed for divorce and obtained a temporary restraining order against Depp.
She accused him of physical abuse during the relationship, usually while he was under drugs and alcohol. Johnny Depp was denied all the accusations.
Later, Depp and Heard also released a joint statement, saying: "Our relationship was intensely passionate and at times volatile, but always bound by love. Neither party has made false accusations for financial gain." In 2017 they finalized their divorce.
Johnny Depp dated Polina Glen
After a hard breakup with his wife, Amber Heard, Depp tried to heal his heart with a Russian dancer and choreographer, Polina Glen. She is more than 30 years younger than a Hollywood star. Johnny had plans to get married to Polina.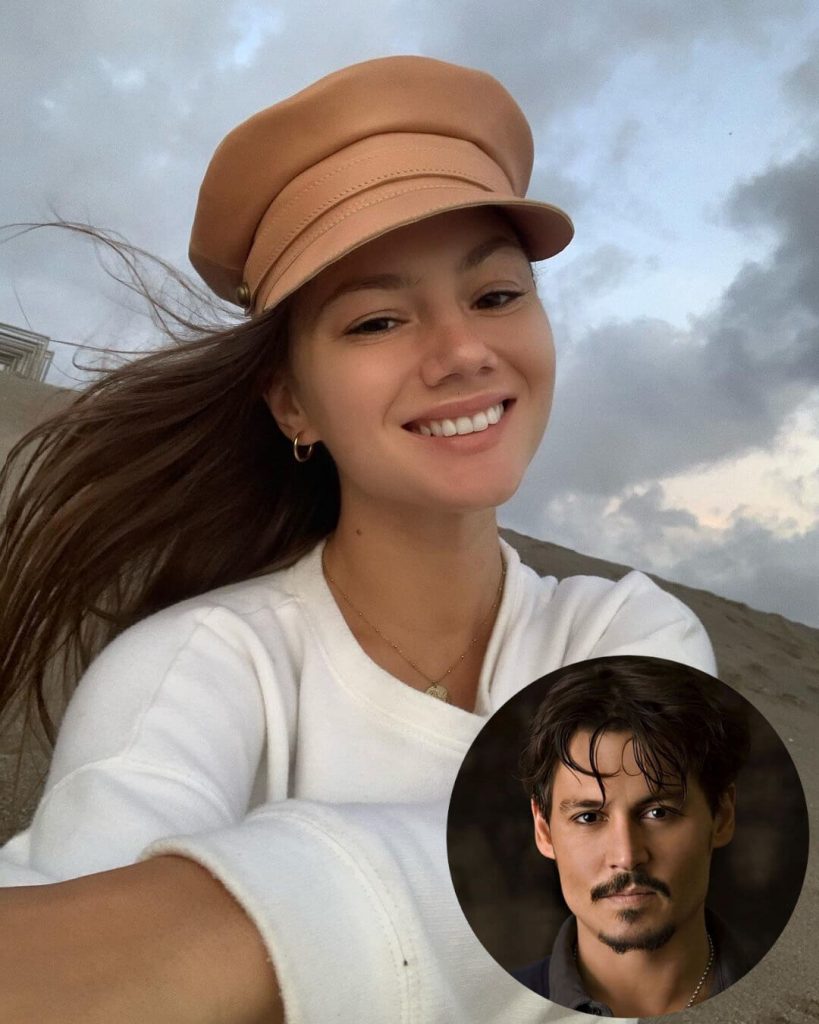 However, Polina was not very happy about it. She was scared about the age gap between them, and after some time together, she ended their relationship. So at the moment, Johhny Depp is currently single.
Johnny Depp and Vanessa Paradis
Johnny Depp and Vanessa Paradis first met in 1993 at his nightclub, the Viper Room in Los Angeles. In 1998 they met again in Paris. Vanessa is a French singer, actress, and model, so no surprise that he hooked at her look first.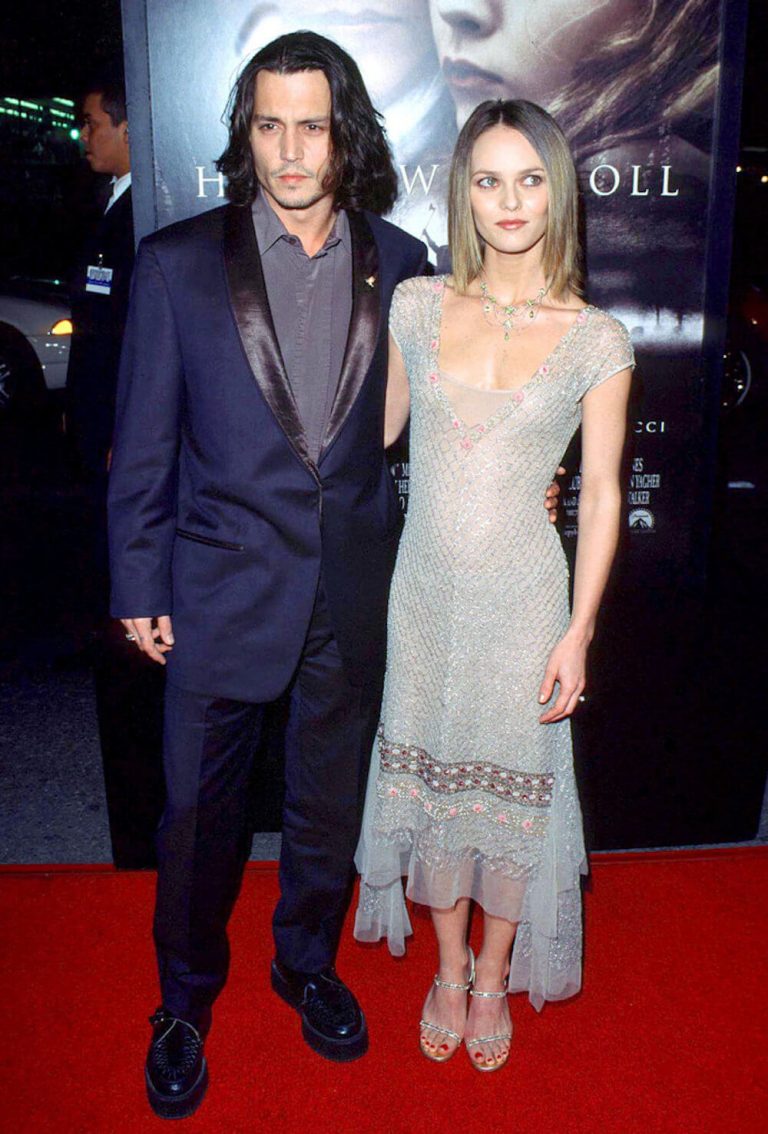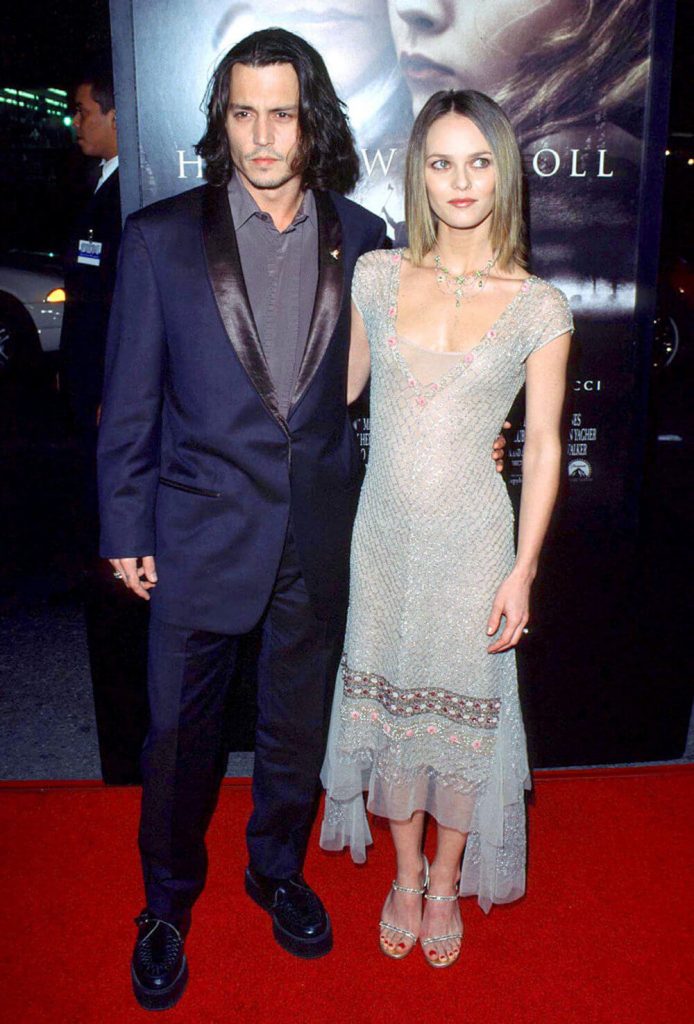 After a year of being together, Depp and his girlfriend became the parents of daughter Lily-Rose Melody Depp (1999) and, later, son Christopher "Jack" Depp III (2002).
However, in 2011 the paradise started slowly going to the end. Even the pair never got married, they spent 14 years together, and in 2012 they officially ended the relationship.
Johnny Depp and Kate Moss
In 1994 Depp met Kate Moss, who is an English supermodel and businesswoman. The pair showed their feelings in public often.
The passion led them to violence too. In their romance beginning, people noticed arguments in public. Later, in the early morning, Johnny Depp was arrested for damaging the hotel room.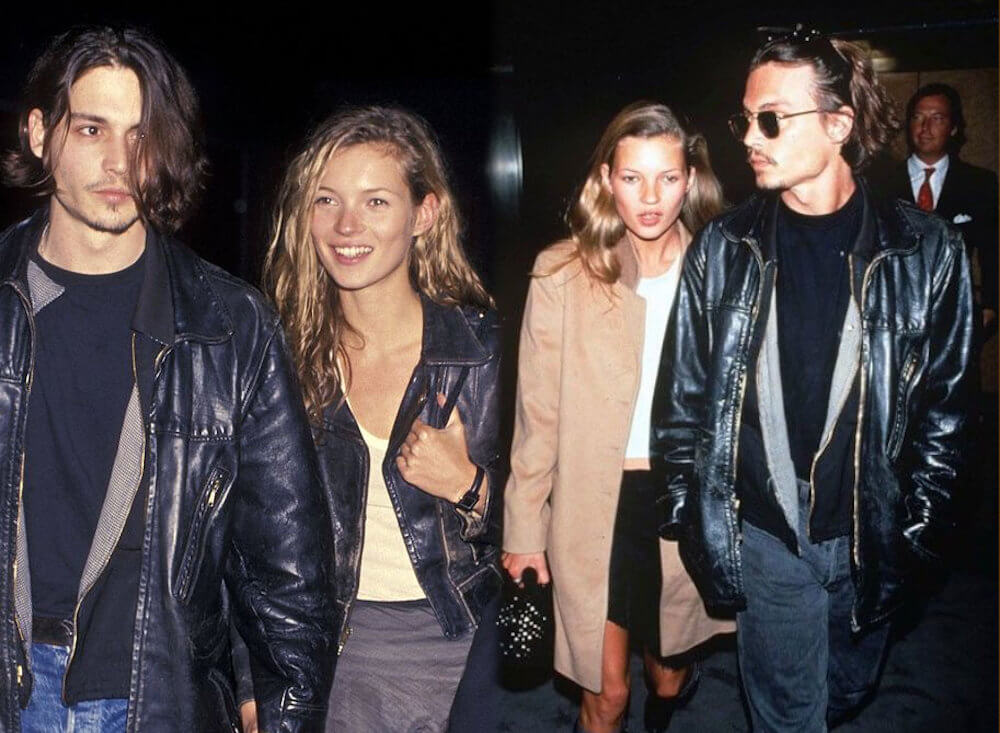 They have never been married. However, it was rumored that Depp and his girlfriend were engaged. Sadly, the adorable couple broke up. In 1998 Johnny broke Kate's heart by leaving her.
In 2012, Moss said she cried for "years" after their relationship ended: "There's nobody that's ever really been able to take care of me. Johnny did for a bit.
I believed what he said. Like if I said, 'What do I do?' he'd tell me. And that's what I missed when I left. I lost that gauge of somebody I could trust."
Johnny Depp and Winona Ryder
Winona Ryder is an American actress who was also romantically linked to Johnny Depp. They met each other in 1989 and fell in love. Winona once said that Depp was her everything "He was my first everything. My first real kiss. My first real boyfriend. My first fiancé."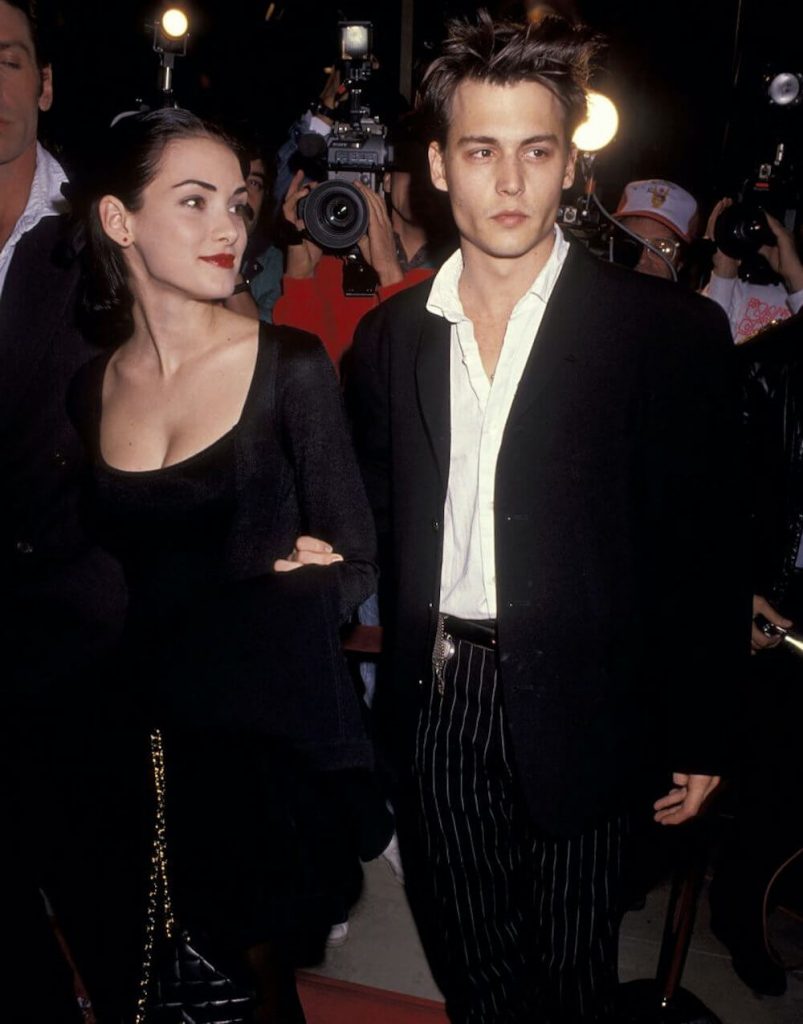 The pair had so much in common as collecting first editions of books, read poetry they looked so inseparable. Johnny was so into Winona that after five months of dating, he asked to marry him.
Also, Johnny got a tattoo on his arm, "Winona Forever." However, everything comes to an end, and after four years of dating and being engaged their split. The reason was their young age, and they grew apart. They remain close, and Depp never regretted having Winona's tattoo on his body.
Johnny Depp was also engaged to Sherilyn Fenn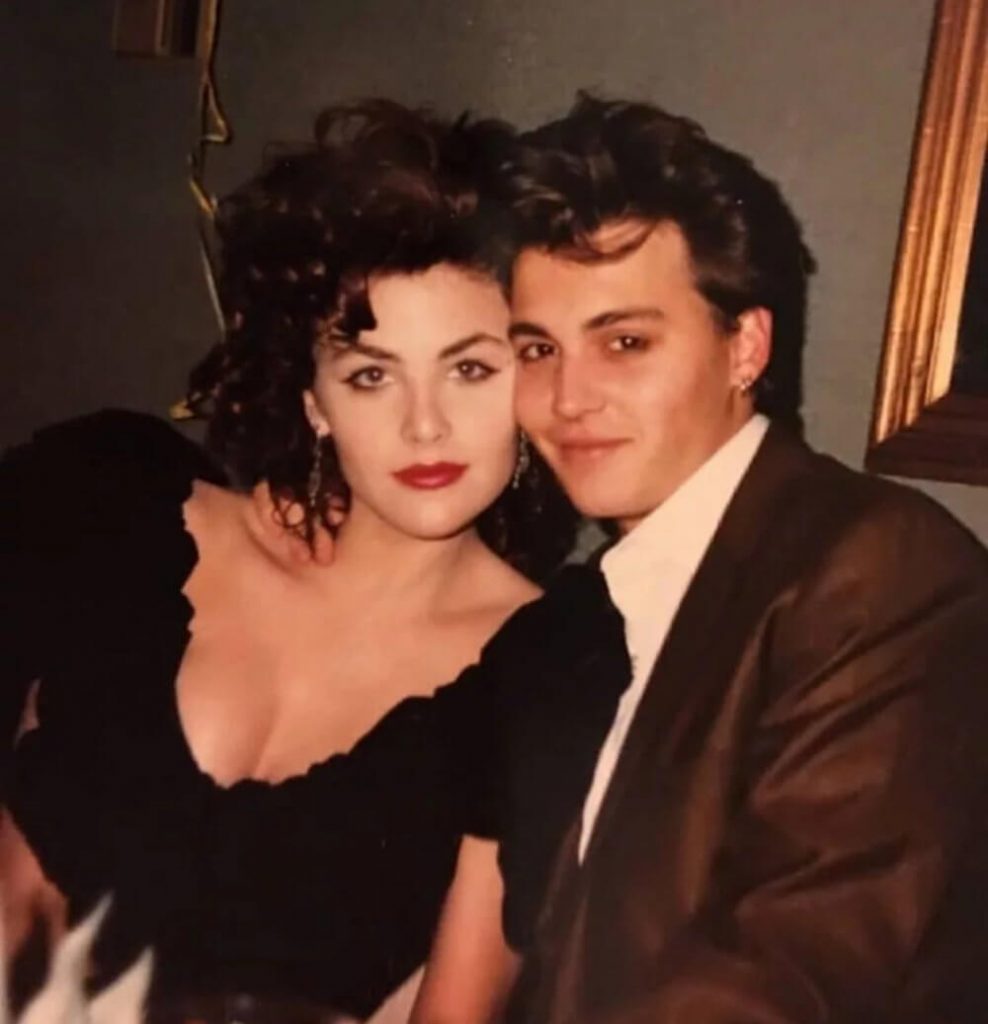 For several years, in 1988, Johny dated American actress Sherilyn Fenn. He was dated Fenn when she was 19. They were so young, and Sherilyn admits, Depp was her first love. The pair were briefly engaged. However, it never went any further.
Johnny Depp and Jennifer Grey
Johnny Depp and Jennifer Grey had a brief but intense relationship in 1988. Unfortunately, it ended on a sour note and the two have not been in contact since. Recently, however, Jennifer Grey has opened up about her thoughts on Depp's ongoing defamation trial with Amber Heard.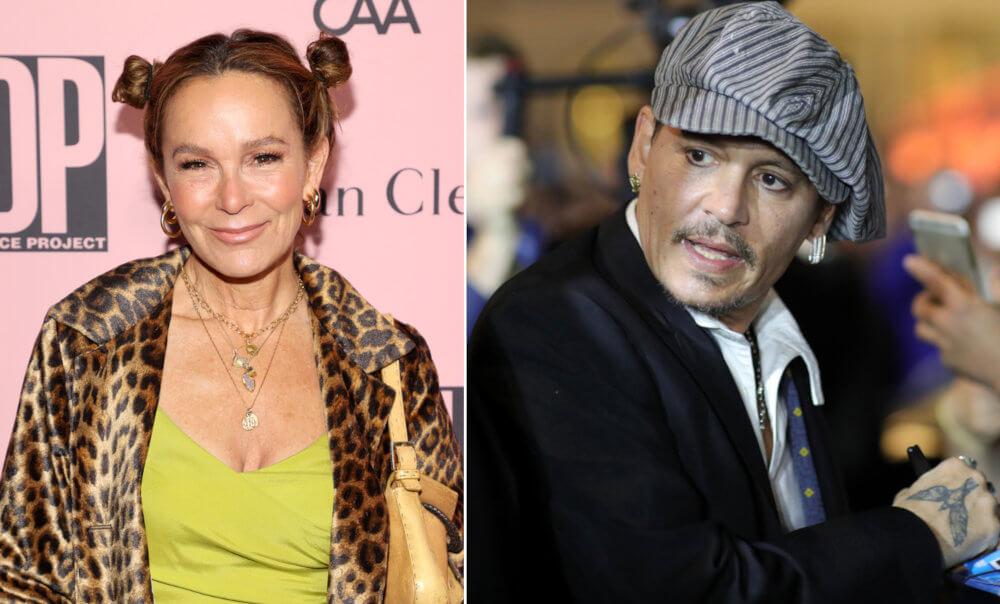 In an interview with The Tamron Hall Show, Grey expressed her sadness at seeing Depp's downward spiral, saying "I will say that I haven't watched any of it. I don't even know how to. I don't even know how to get Court TV.
I don't even know where it would be. But from clips or things that I've come across, I don't recognize the person. It's nothing to do with anything that I've ever experienced, and it makes me sad. I don't understand what's going on, and I just want everyone to be okay."
It's clear that Grey still cares deeply for Depp, despite everything that has happened between them. It's heartening to see that, even after all these years, their connection remains strong.
Johnny Depp was previously married to his first wife Lori Anne Allison
Depp's first marriage was with American makeup artist Lori Allison in 1983. They got married in Florida, and later, they moved to California.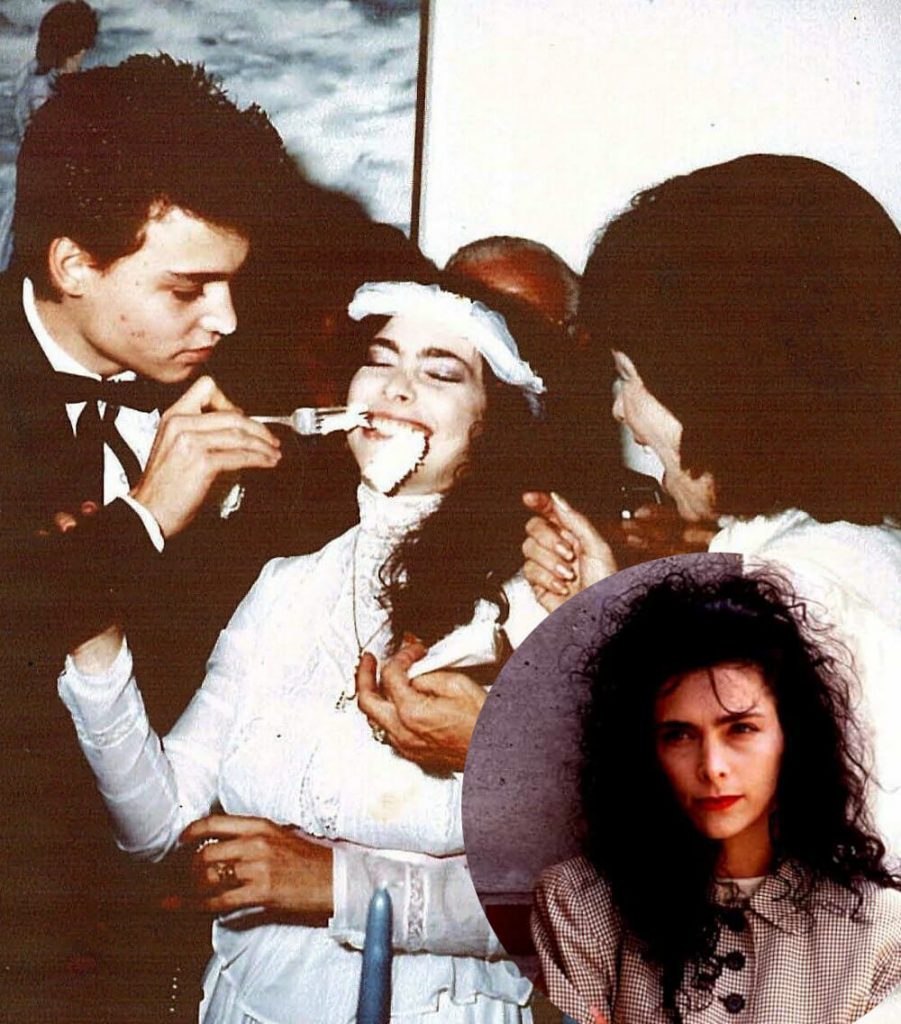 Depp was very lucky because he met Nicolas Cage through her's friend, who landed him for his first movie in Nightmare on Elm Street, and from there, he had crazy success in his career.
Anyway, after a couple of years, the couple split. After break up, the two remain friends, and Allison still goes by the name Depp.