Who is Winona Ryder Husband? Is She Married?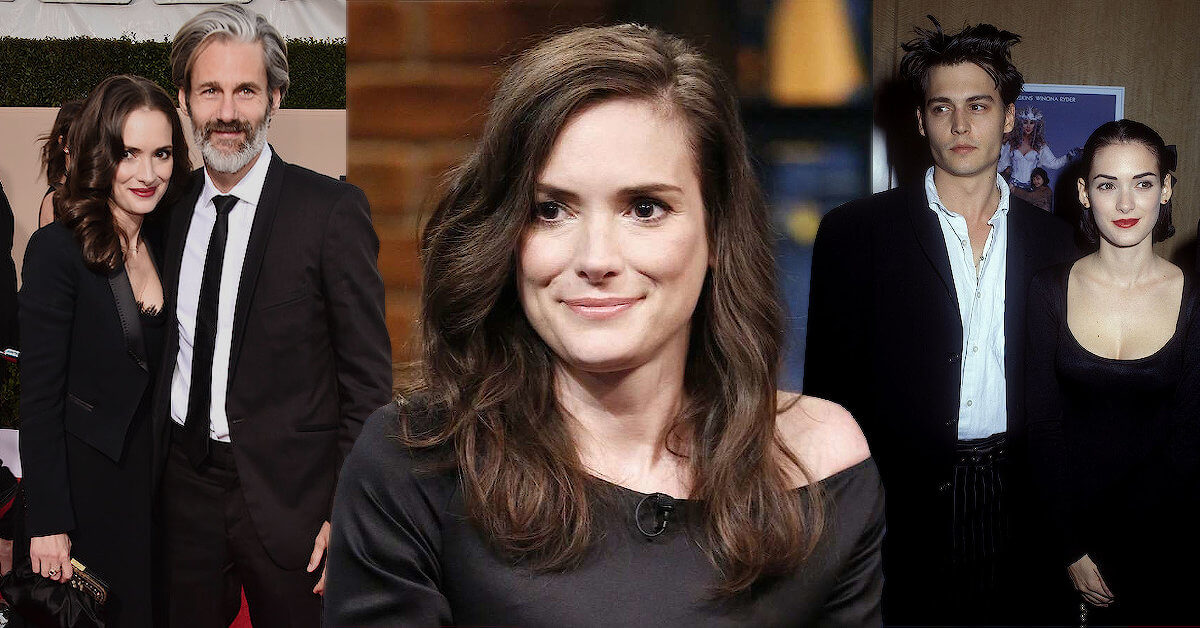 Winona Ryder is a beautiful and talented American actress. Her acting career started in the movie Lucas, 1986. After it, she got a role in Beetlejuice, where she portrayed Lydia Deetz. Ryder was noticed for her performance and received more offers to film.
It is proof of her hard work and the talent she has. Ryder is thankful to director Tim Burton for her successful career, who spotted and chose her in his movies. In October 2000, Winona Ryder received a star on the Hollywood Walk of Fame.
Now, the Stranger Things star is 51 and had several relationships in her past. Some of them led to a true friendship, others to marriage. But none of them led Winona to become a mother. She never had a desire to have kids. Anyhow she has plenty of time with her nephews.
Is Winona Ryder already married?
In 1992, Bram Stocker's Dracula appeared on screens, where Winona played Mina Harker, Elisabeta, and Keanu Reeves, who played Jonathan Harker. In the movie, there is a scene where they perform a marriage ceremony, where they get the real priest, so Reeves believes that Winona and he are married. Funny that Reeves discloses that from time to time, Winona sends him a text, "Hello, husband."
In real life, Winona Ryder and Keanu Reeves have a connection by true friendship.
In an interview with Entertainment Tonight, he said about his co-star: "A good friend, sense of humor, intelligence, mind, view of the world, beautiful heart, beautiful spirit and a damn fine actress."
Same way Winona says about Keanu, she calls him a great friend.
Relationship with Scott Mackinlay Hahn
Scott Mackinlay Hahn is an American fashion designer who is cofounder of ROGAN and Loomstate Sustainable apparel brands. The couple started dating in 2011, and they kept their relationship very private.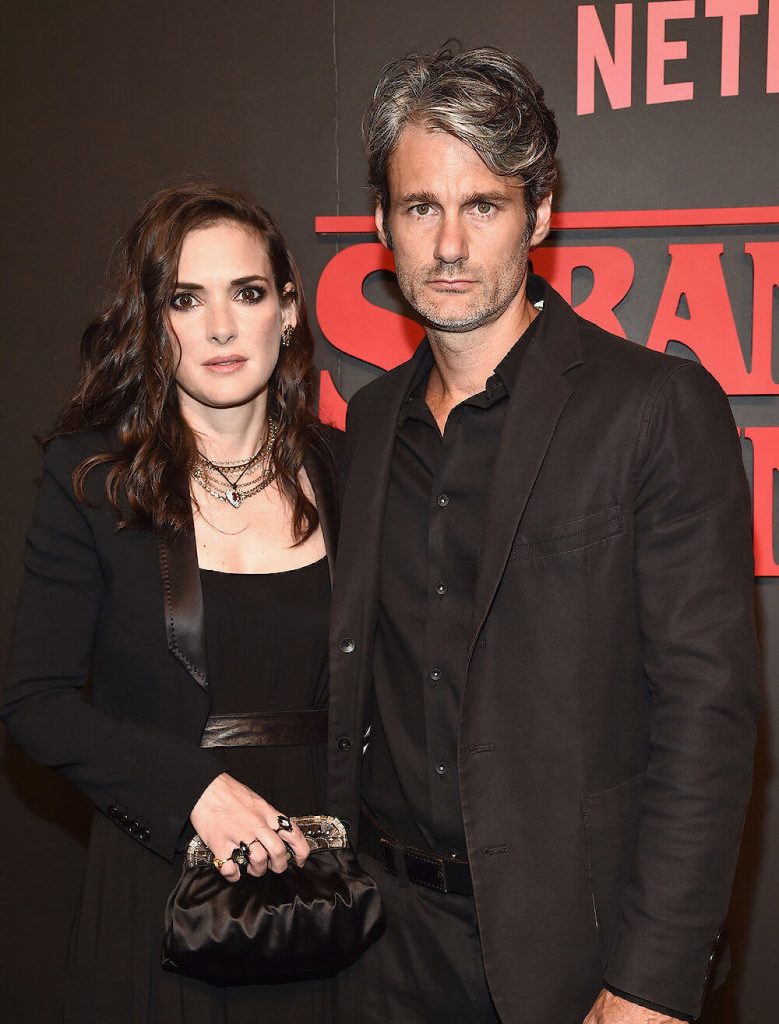 Nowadays, when social media takes the world, these two are out of this world. The couple does not use Instagram, so they do not post anything on social media. Nevertheless, Winona and Scott's love story is excellent.
In 2016, Ryder got a question about marriage. She spoke to The Edit: "Marriage? I don't know. I'd rather never have been married than been divorced a few times. Not that there's anything wrong with divorce, but I don't think I could do it if that was a possibility," she explained. "When your parents are madly in love for 45 years, your standards are really high."
Winona's and Blake Sennett's relationship
In 2007 Winona was dating Rilo Kiley guitarist Blake Sennett. The relationship lasted about a year. Even it has rumors that the pair got engaged. However, all the gossip got denied after the couple called it off.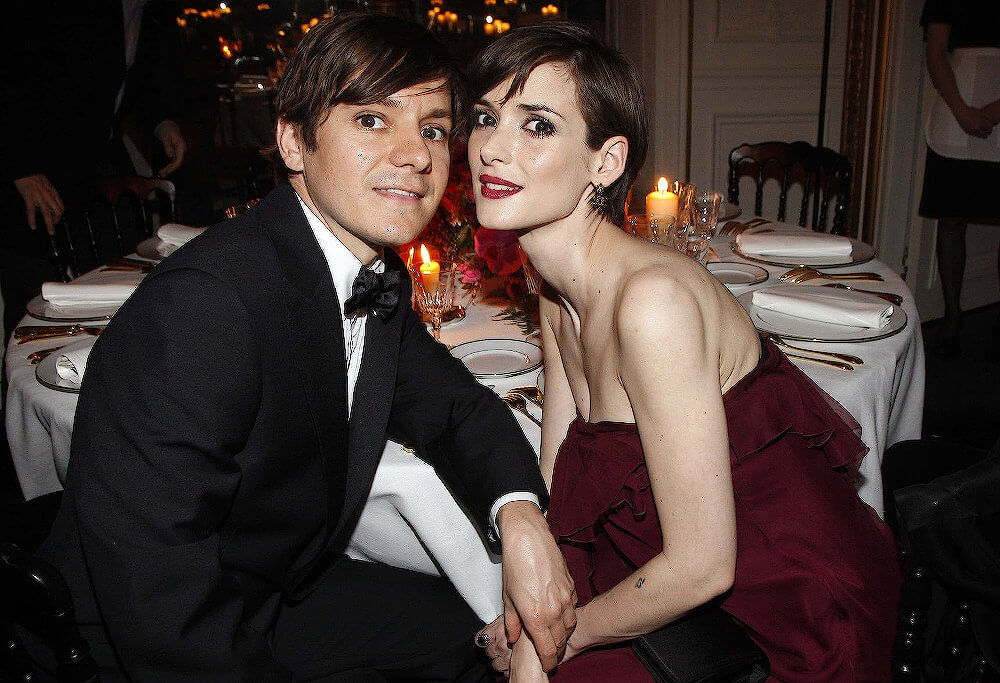 A friend said to the sources that the idea of ending a relationship was her thought.
Page Hamilton
As you already noticed, Winona dates famous men, and Page Hamilton is no exception. He is known as Size Matter's founder and chief songwriter.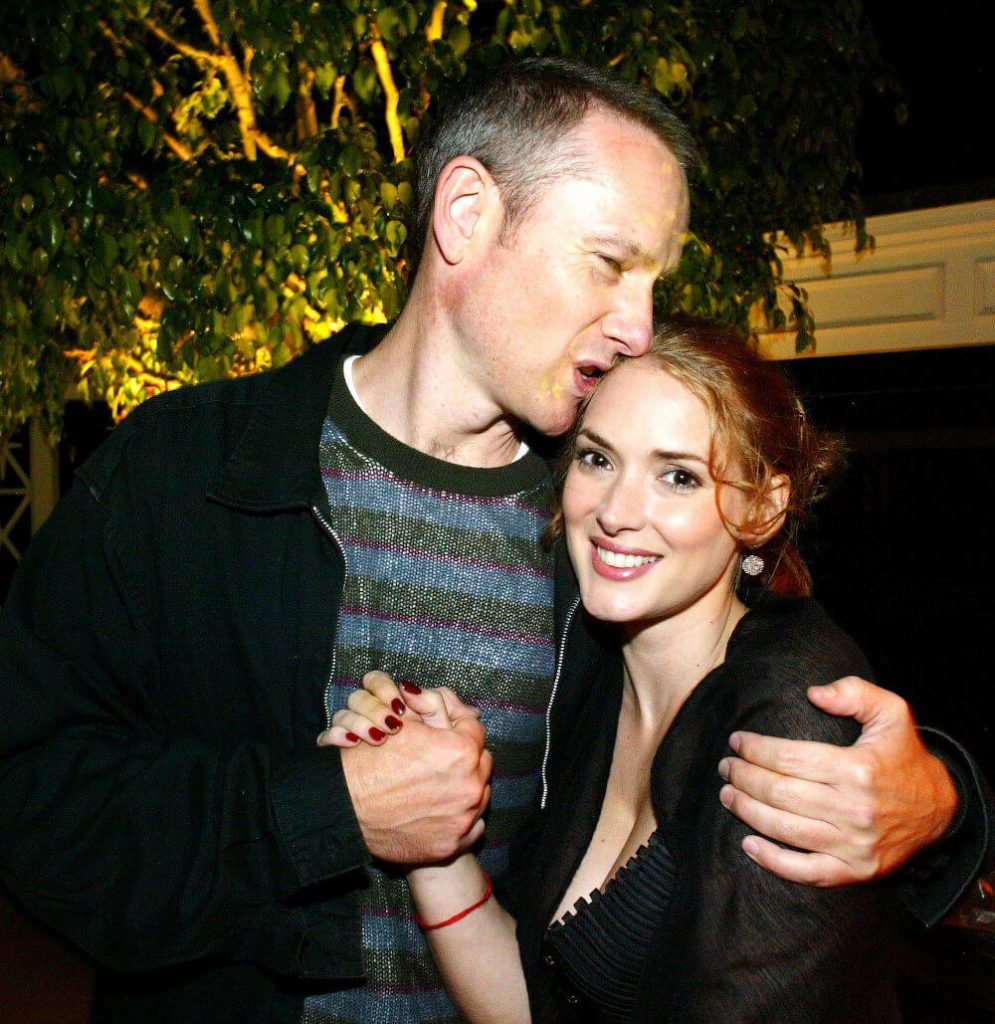 Most of the songs see the daylight when feelings are all around, so Hamilton also got inspiration from Ryder's relationship and wrote many songs and lyrics.
They spend about a year in the relationship and are not sure why they turned different ways.
Matt Damon
Winona Ryder and famous actor Matt Damon met in 1997. Gwyneth Paltrow introduced them. At the time, Paltrow was dating Damon's friend Ben Affleck. So we can guess it was some double dates around that time.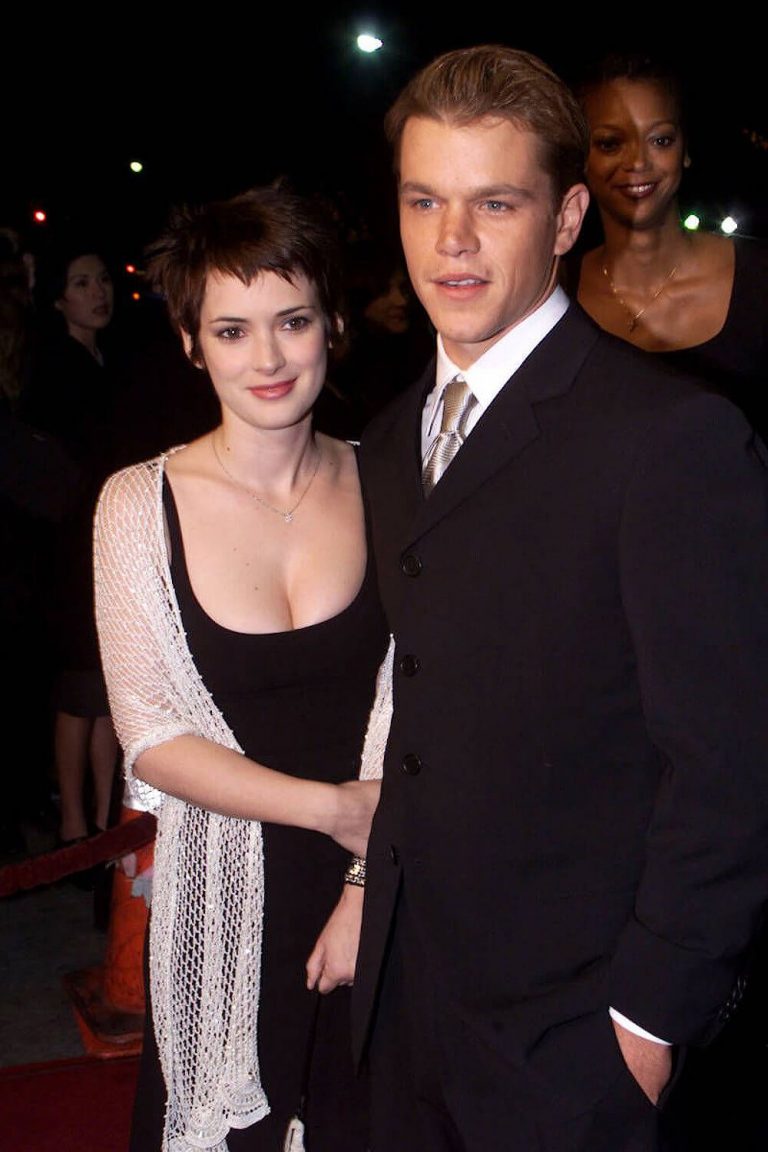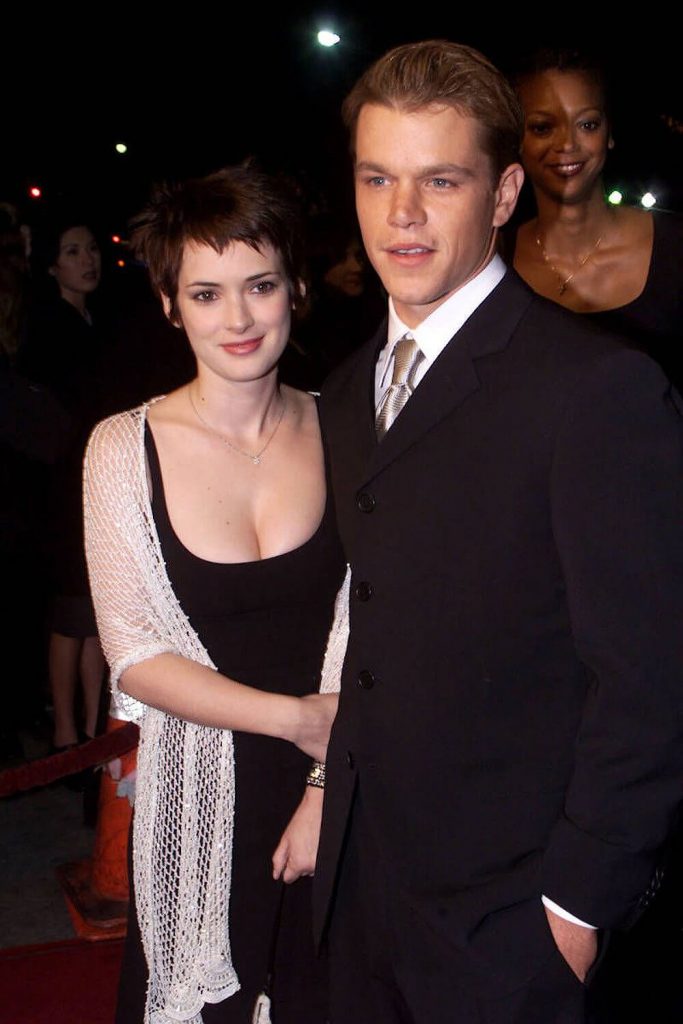 Sadly, the famous pair ended their relationship after two years of dating. The breakup has rumors of Matt's and Penelope Cruz's romance, but it has never been confirmed. The two A-listers have hidden their romance perfectly.
Probably the only reason why was to avoid any drama around. And surprisingly, it worked for them. For their two years, romance was not much rumored, except they broke up.
Sparked feelings for David Pirner
David Pirner is a singer and a songwriter. Before he started a relationship with Winona, he was in a relationship with his girlfriend for 13 years.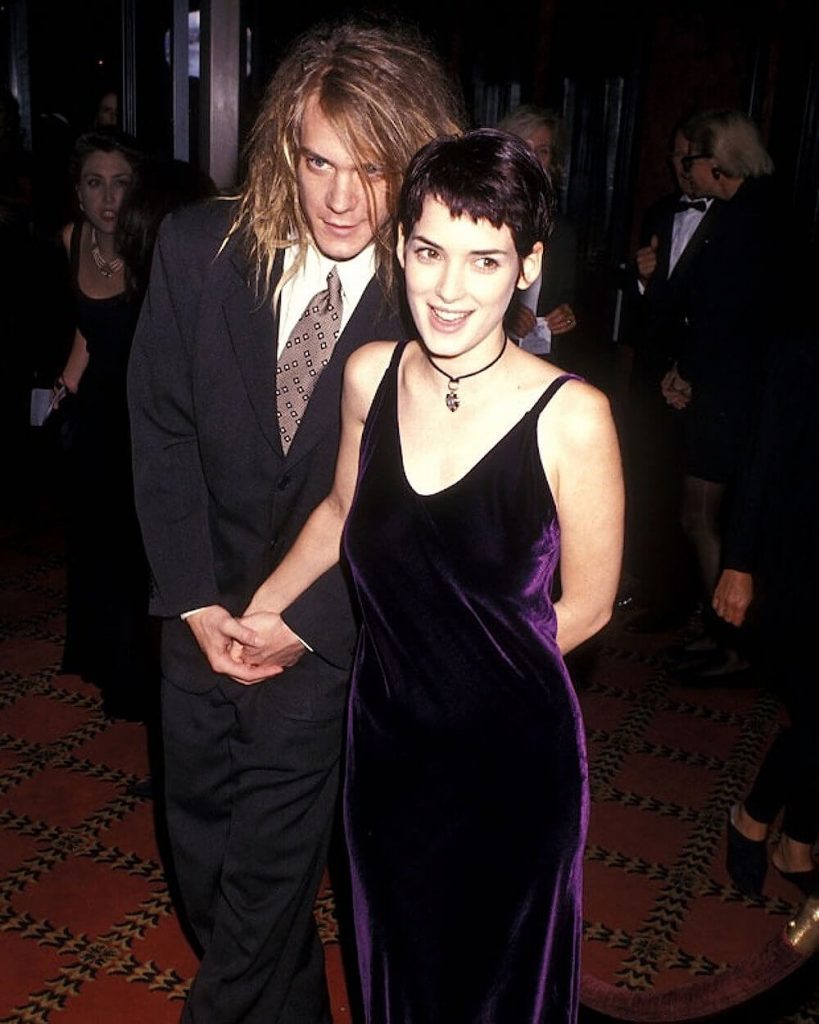 Probably it was love at first sight, and for this reason, he left his longtime girlfriend. The pair first met at Soul Asylum's performance in 1993. However, the relationship did not last long.
The couple decided to break up after three years of being together. Interesting, does Pirner ever regretted his decision to leave his long-term girlfriend for three years with a famous Hollywood star?
Winona Ryder Husband Johnny Depp
For the first time, Johnny Depp met Winona Ryder at the premiere of Great Balls of Fire in 1989, when she was 17. A year later, the two talented actors met on set, where they both played in a well-known movie Edward Scissorhands.
Ryder admitted that Depp was her first everything: "He was my first everything. My first real kiss. My first real boyfriend. My first fiancé. The first guy I had sex with."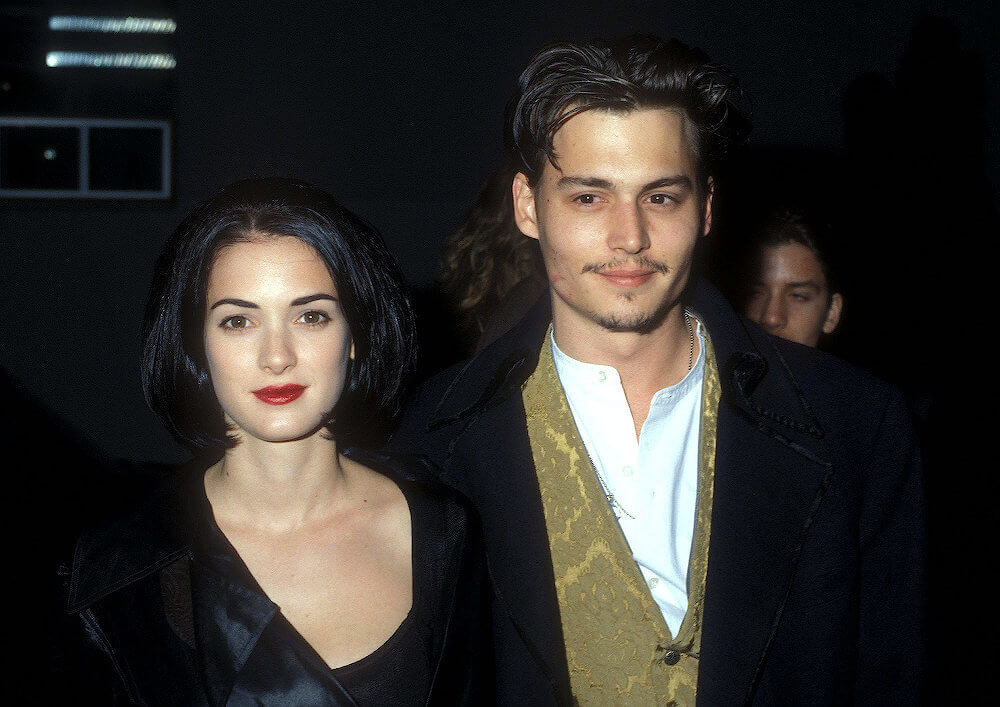 The love sparked between them very fast. So fast that five months later, he asked her to marry him. Depp was very loud when he spoke about feelings to Ryder. In one interview, he said: "I love her so much. I don't know what I would do without her. I love that girl. I love her. I love her almost more than I love myself."
Everybody knows about his famous biceps tattoo. He tattooed "Winona Forever" and did not remove it even after the breakup. It looks like he is carrying his ex-wife's name during good and bad times. Winona is always next to Depp.
Whoever has a beginning always has an end. In 1993 the pair reported about their marriage ending. Both actors had reasons for their split. Winona blamed their age, although Depp was more about being too open and honest about their relationship.
After more than a decade, Winona admitted to Elle Uk magazine that it was her first heartbreak and real breakup. So when she said that he was her first in many ways – she meant it for real.
Like a real adult, after their split, they remained close. Winona holds her ex-husband back during the challenging period of life when Depp's ex-wife accused him of abuse.
During the trial, Ryder said to London's High Court: "The idea that he is an incredibly violent person is the farthest thing from the Johnny I knew and loved. I cannot wrap my head around these accusations." Yet, he got all her support during the trial and proved her endless friendship.