Alexa Chung's Dating History: Her Boyfriend, And Breakups Throughout The Years
Learn more about Alexa Chung's current and former lovers!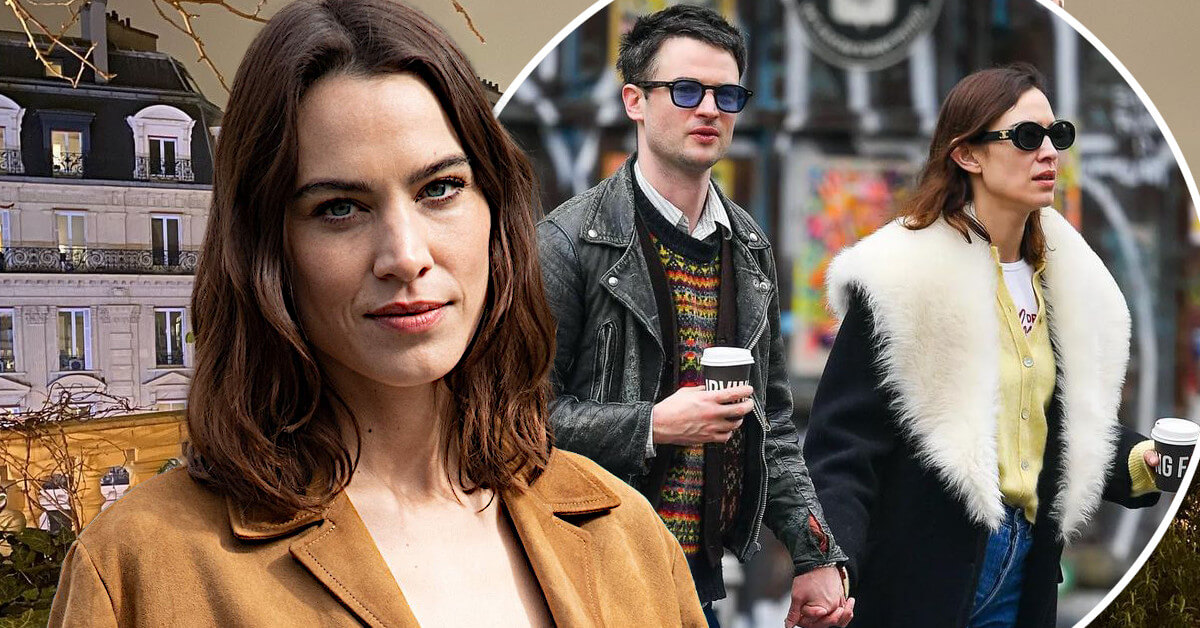 Alexa Chung is a well-known TV host, model, designer, and author. She's known for her book, It, and her fashion line, Alexachung.
Besides her career, one thing that people know most about Alexa Chung is her extensive list of ex-boyfriends.
And, mind you, her ex-boyfriends were famous heartthrobs. To name some, Alexander Skarsgard and Alex Turner!
Who Is Alexa Chung's New Boyfriend?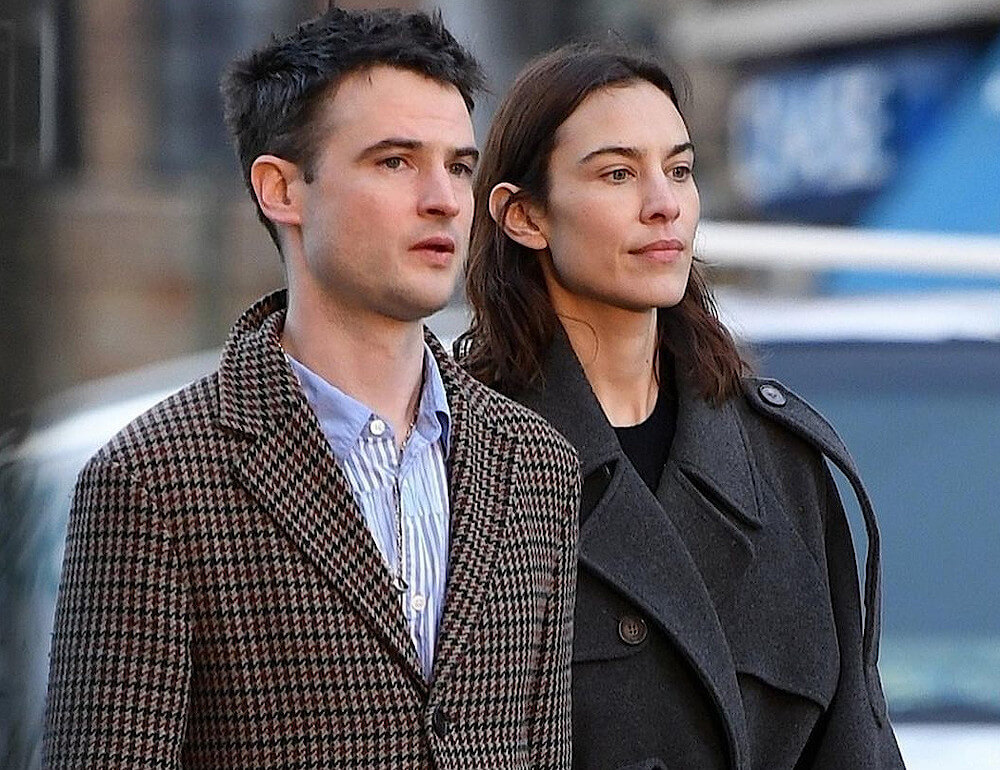 Alexa Chung was romantically linked with actor Tom Sturridge in July 2022 after they were spotted kissing at Wimbledon. The interesting part? The whole endeavor happened right next to Sienna Miller, who happened to be Tom's ex-girlfriend!
Although they haven't made things Instagram official, the pair have constantly been present in their mutual friends' social media posts.
In August 2022, Alexa and Tom were seen on a night stroll in New York with their hands intertwined. A month later, the couple was seen enjoying an outdoor lunch with their friends.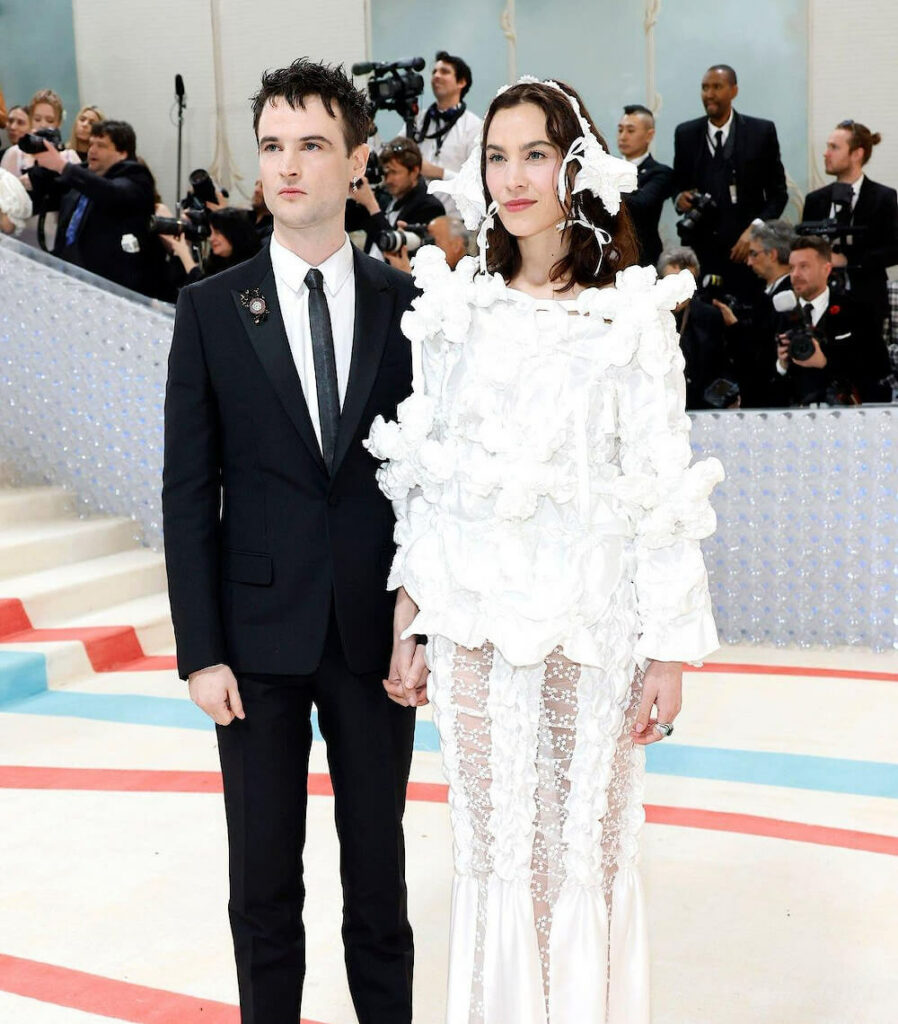 The fashionable couple made their red carpet debut at this year's Met Gala because what's a more suitable place for them to walk their first red carpet together, right?
How Long Did Alexa Chung Date Ex-Boyfriend Orson Fry?
In 2020, Alexa Chung caused quite a stir after she posted a picture of a mystery man who turned out to be her boyfriend, Orson Fry.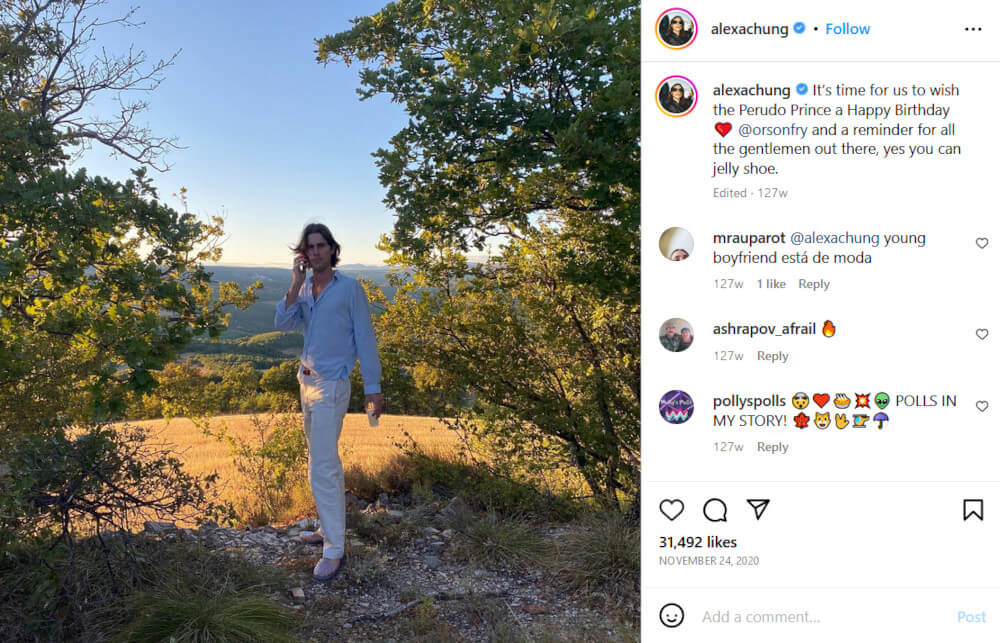 Fans became even more surprised when they discovered that Alexa and Orson had been dating since 2019 since the model seemed adamant about keeping her relationship private.
The former couple was first pictured together at the All Points East Festival, where they couldn't keep their hands off each other and kept snuggling up for most of the festival.
Although Orson Fry isn't a familiar name for most people in the showbiz industry, he's the heir of Fry's chocolate factory! He's also the frontman of Soundtown.
Unfortunately, their relationship ended in 2022. While they didn't announce the separation, the public suspected the breakup after Orson was seen hanging out with actress Lily James while Alexa was seen kissing her new beau Tom Sturridge.
Did Alexander Skarsgard Use to Be Alexa Chung's Partner?
Remember when we said that Alexa Chung's list of ex-boyfriends includes Swedish heartthrob Alexander Skarsgard? Yep, the pair reportedly started dating in 2015, albeit they preferred to keep their relationship away from the paparazzi.
Alexander Skarsgard and Alexa Chung were rarely spotted together, considering they always did their best to avoid the paparazzi. Still, they were once seen enjoying a chill date at the park, where Alexander fulfilled his role as an Instagram boyfriend.
Since their low-key nature, the public didn't realize that Alexa and Alexander have broken up until two years later when she was spotted kissing Orson Fry. Their last event together was the 2017 Met Gala, where the pair decided to pose separately for the red carpet.
Did Alexa Chung and Chris Martin Date?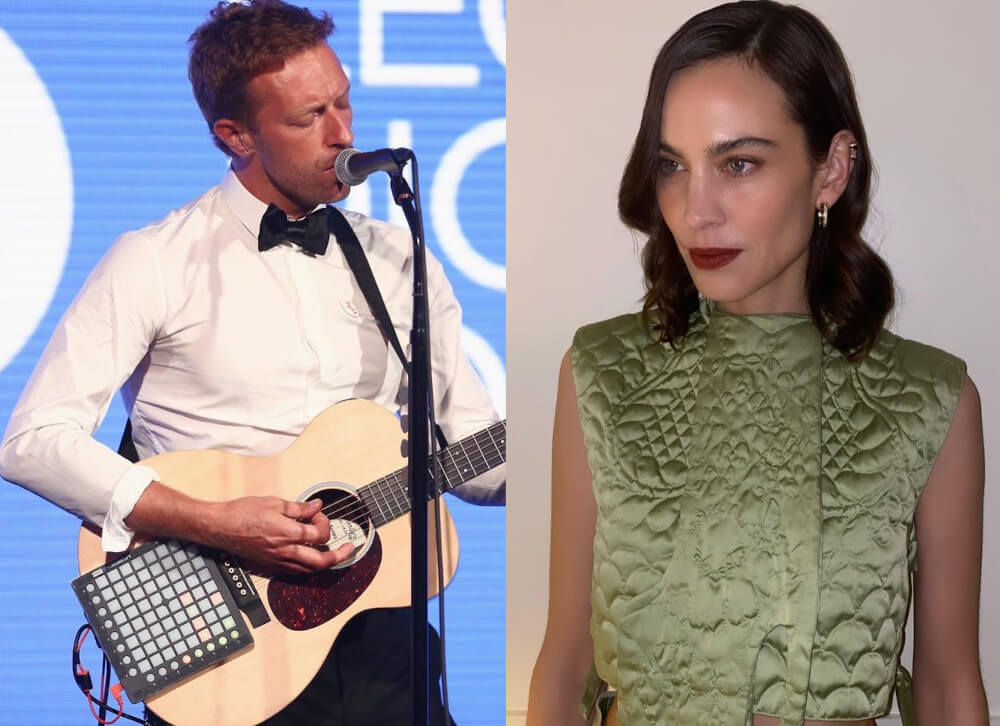 Chris Martin became the front and center of tabloids in 2014, not only because of his separation from his ex-wife Gwyneth Paltrow but also because he was spotted getting cozy with Alexa Chung in a New York bar.
However, Chris' representatives quickly denied the rumors, claiming that those were "completely untrue."
Did Rob Ackroyd Use to be Alexa Chung's Boyfriend?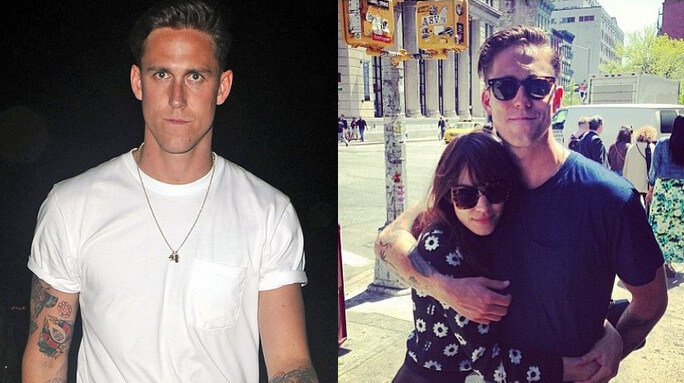 In 2014, Alexa Chung was rumored to be dating Rob Ackroyd after they were seen spending time together in Los Angeles with Pixie Geldof and Remi Nicole. Rumor has it that Remi was the one who introduced Alexa and Rob, thinking that "they'd make a great pairing."
Alexa also snapped a picture of Rob and posted it on her Instagram account, which fans took as a confirmation that the pair were indeed together. However, they weren't seen together again after the LA trip, so I think it's fair to say that their relationship was a mere fling!
Were Alexa Chung and Jared Leto Dating?
Despite fans knowing that Alexa Chung and Jared Leto were close friends in 2013, the pair were involved in a dating rumor after exchanging rather flirty tweets.

Alexa tweeted that she fell asleep without removing her contact lenses, and Jared replied that she still "looked beautiful" to him.
While it could be passed on as banter between two friends, fans began to speculate that Alexa and Jared were having a sleepover since she didn't attach any pictures, yet Jared still complimented her appearance.
When Did Alexa Chung Date Agyness Deyn's Ex-Boyfriend?
After her failed relationship with Alex Turner and years before another failed relationship with Orson Fry, Alexa Chung was romantically linked with Albert Hammond, the guitarist from The Strokes.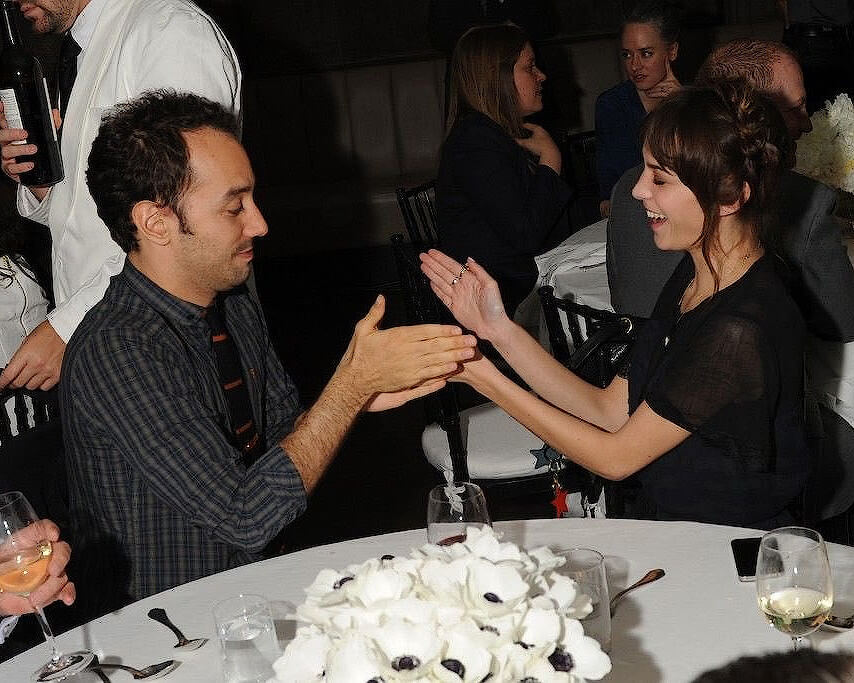 It seems like Alexa has a soft spot for band guys!
At the same time, Alexa Chung wasn't the first model that Albert dated. The musician previously dated another model, Agyness Deyn, right before he went out with Alexa.
The rumors of Alexa and Albert's relationship surfaced after Metro reported that they attended a Mulberry dinner party in New York in 2012. Despite reportedly arriving and leaving the event together, the couple "were adamant" not to be pictured together.
It was probably due to the private nature of their relationship that not many people know that Alexa and Albert used to be an item! However, their old pictures circulated on the Internet years after their separation, bringing back some memories of the lost love.
Were Alexa Chung and Theo Hurtchcraft Dating?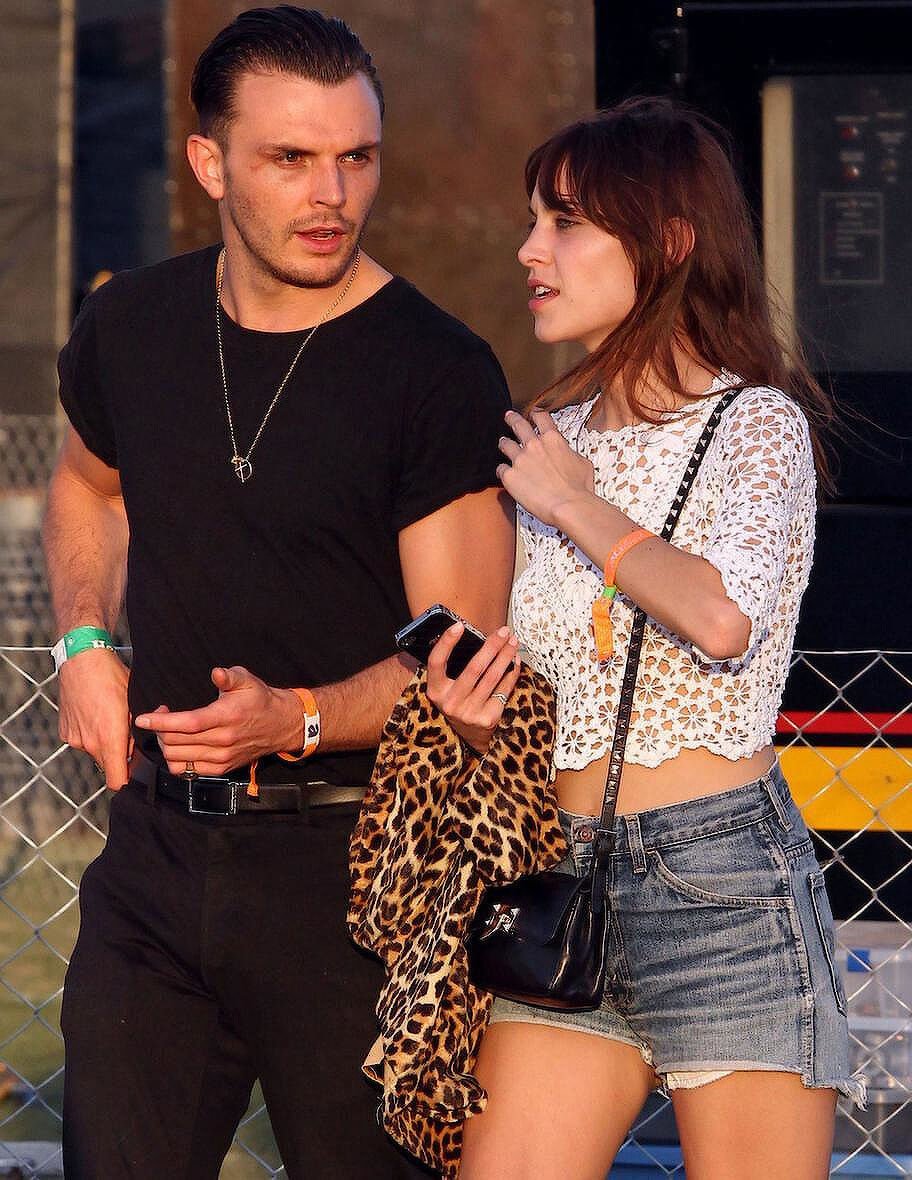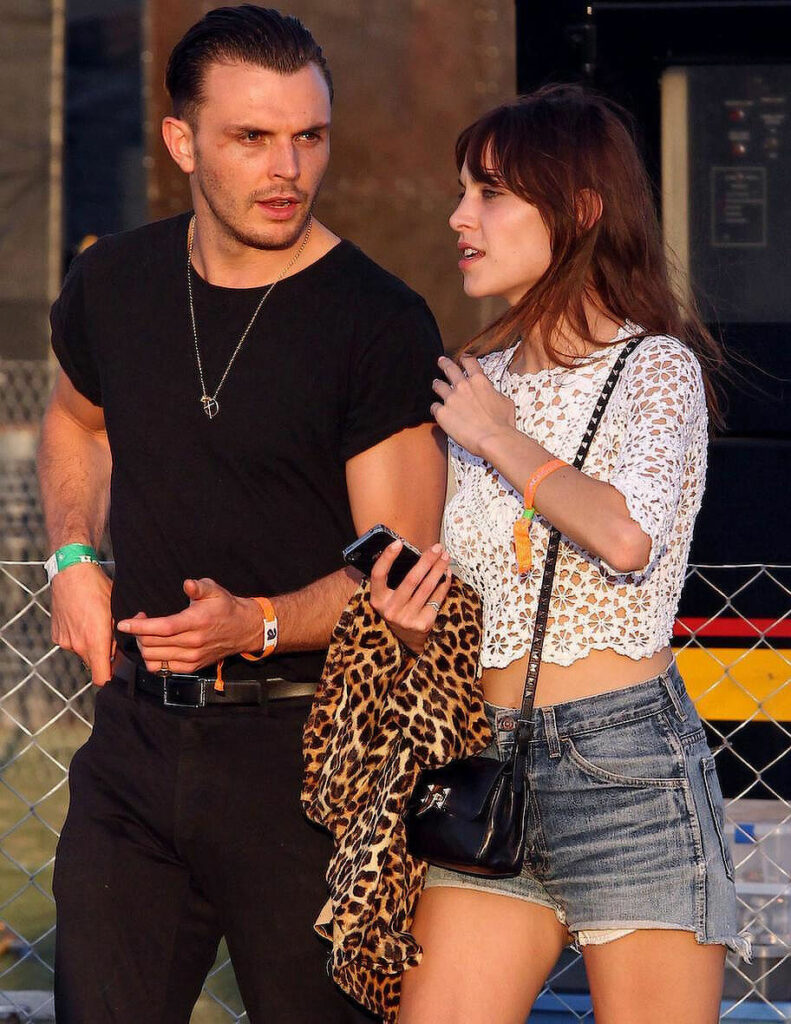 Another band guy in Alexa Chung's dating portfolio! In 2011, Alexa became the center of attention. Not only because of her split from Alex Turner (you dated Alex Turner and let him go away, Alexa?!) but also because her pictures with Theo Hurtchcraft circulated only weeks after her split from Alex.
While their relationship only lasted for several months, the pair was spotted together two years later at Coachella, sparking reconciliation rumors. Alexa and Theo were also pictured enjoying a vacation at the beach in Puerto Rico later that year.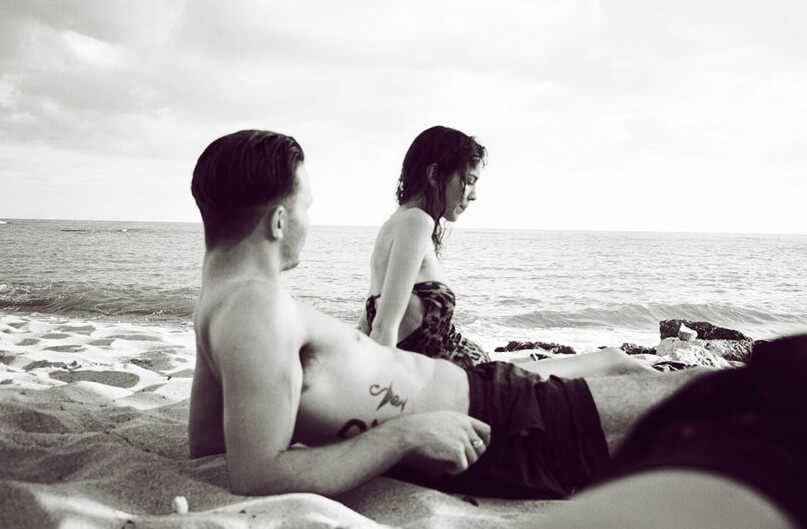 Despite the rumors, neither party ever addressed the relationship status.
Inside Alexa Chung's Relationship with Alex Turner
If kids in this generation have Zendaya and Tom Holland's relationship, then the late 1990s and early 2000s kids had Alexa Chung and Alex Turner's relationship. Yep, Alexa and Alex were the power couple every teen was obsessed with!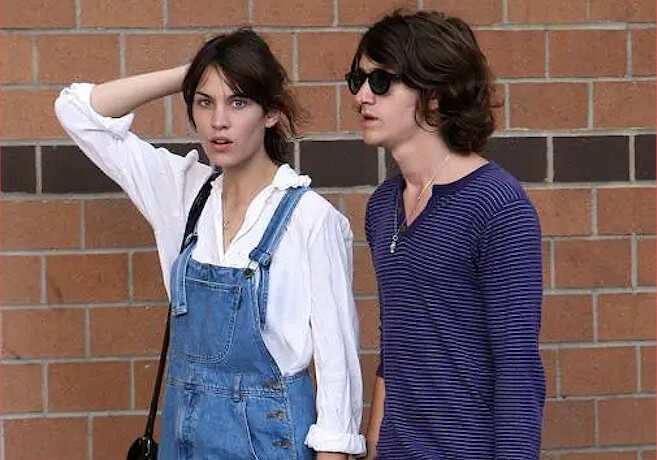 Their relationship seemed to be meant to last forever at that time. Not to mention how Alex was utterly smitten, as shown in his love letter to Alexa that he wrote after their first kiss.
"My mouth hasn't shut up about you since you kissed it," the musician wrote. "The prospect of those kisses seems to wind me," he added.
Ever the romantic and incredible songwriter, Alex concluded the love letter by declaring that their first kiss and more kisses to come "forever excites" him to an "unfamiliar degree."
When they broke up, not only Alexa and Alex were left heartbroken but also the whole world! Alexa even debuted as an author to "cope with heartbreak."
"I'm not heartbroken anymore, but I definitely was when I wrote it," Alexa shared in an interview with The Guardian. "There were various ill-advised flings I had to get over him," she admitted, referring to Alex.
Well, the end relationship might cause some people to grow up without believing in true love, but at least both Alexa and Alex have moved on and are now happy with their lives!