Who is Amber Heard Boyfriend? Is She Dating Anyone?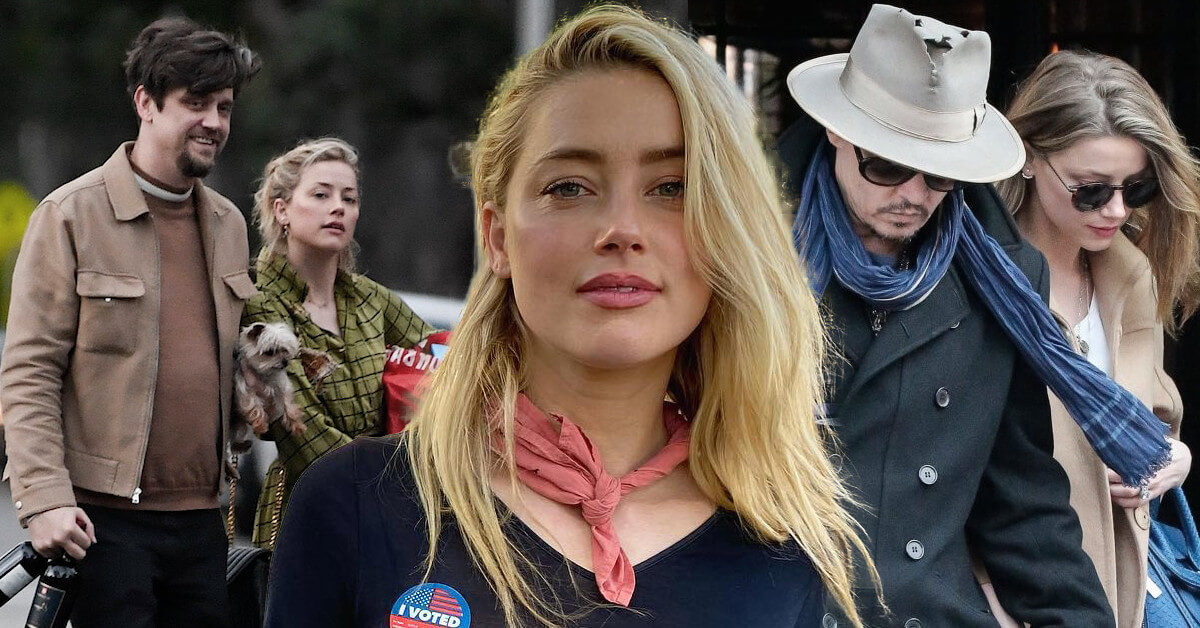 Amber Heard might be the most-talked-about actress of the year. The reason is not because of Amber's latest movies or anything about her career, but because of her controversial story with Johnny Depp.
Although Johnny finally won the trial, people were curious about Amber Heard's dating history and personal life. And her list of ex-boyfriends (and girlfriend) are interesting yet exciting to keep up with.
This article will provide all the details about Amber Heard's relationship stories. So, stay tuned to get all the tea!
Amber Heard New Boyfriend Andrés Muschietti
After her divorce from Johnny Depp, Amber had some relationships with other A-listers. From the wealthiest man on earth to the most famous movie director, it seems like Amber has the charm that can make high-quality men bow down to her.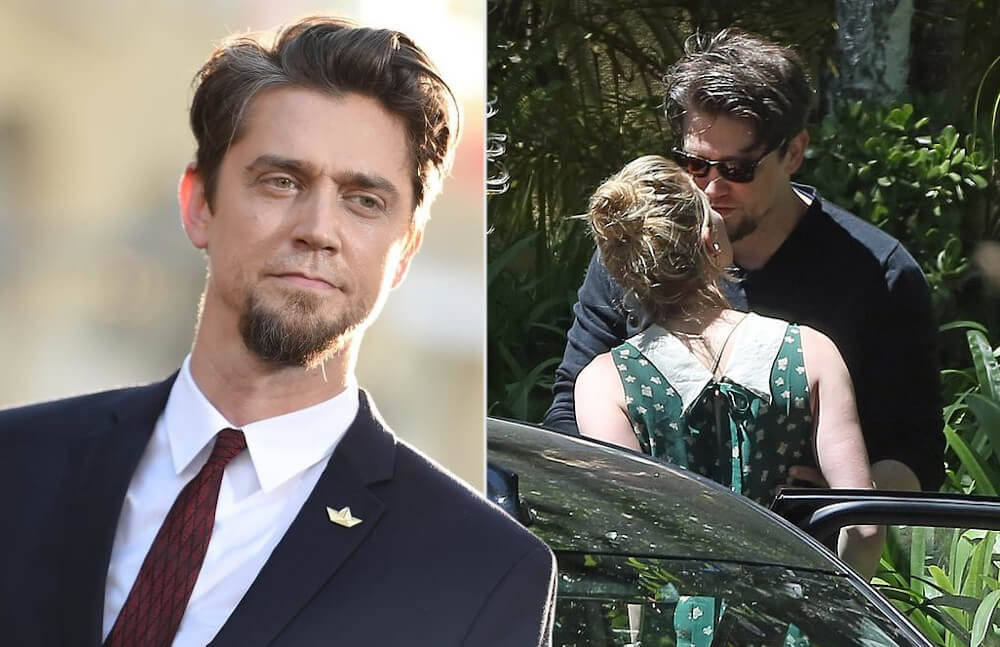 Amber's most recent relationship was with the It director, Andrés Muschietti. The news of them getting cozy with each other circled 2019, but they fizzled out as soon as people started paying more attention to them.
Amber Heard and Andrés Muschietti were first caught together in March 2019. They went shopping and bought some party supplies, and it seemed like they were heading into a friend's house. Not only that, Andrés even held Amber's dog in one of his hands as he carried wine bottles in the other.
Amber and Andrés seemed like a normal couple still in their honeymoon phase. Nobody knew how they got together in the first place, though. And nobody had any idea about why they parted ways either.
Their relationship ended in the same year they got together. And since 2019, Amber didn't seem to have time to find someone new because she was too caught up with the whole Depp v. Heard trial process.
Amber Heard's Relationship with Elon Musk
It's no doubt that Amber can easily snatch any men's attention in Hollywood. But who would've thought that she was also into a tech-savvy and ultra-smart guy, Elon Musk?
Amber and Elon's story started shortly after Amber's divorce from Johnny was finalized in 2016. In less than a year, the media started to spread some photos and information about Amber and Elon.
Although the two tried to keep their relationship low-key initially, it was just impossible when Amber was one of the most famous actresses and Elon Musk became the wealthiest man on earth.
However, their first encounter was long ago, when Amber was still in a relationship with Johnny. Amber and Elon met on the Machete Kills movie set in 2013, and the two reportedly have had strong chemistry since the get-go.
Things didn't get serious until Amber divorced Johnny, and Elon also separated from his ex-wife, Talulah Riley. Both were freshly single in 2016, and they didn't waste any more time to start making their relationship official.
Amber even posted a picture of Elon having a fancy dinner, with Amber's lipstick on Elon's right cheek. It was a bold move, considering that her previous relationship with Johnny had already sparked some controversies.
Elon and Amber broke up after a year of being together. Elon made a statement that the breakup was amicable. However, just like other Amber's relationships, it only lasted for a short time.
"Btw, just to clear up some of the press storms this weekend, although Amber and I did break up, we are still friends, remain close, and love one another," Elon wrote on his Twitter, which he later erased.
Elon Musk Couldn't Let Amber Go.
Elon Musk and Amber Heard rekindled in 2017, and the two spent the holiday together at Easter Island and in Los Angeles. The couple didn't seem to hesitate to show some PDA moments. Some media stated that Elon bought Amber expensive gifts and didn't stop chasing her because he couldn't let her go.
Unfortunately, in 2018, their romance had to be over for good. Page Six reported that their busy schedule made it impossible to continue the relationship.
Besides, Amber and Elon agreed that their romance had already run its course. But, they remained good friends until now.
Amber Heard's Tumultuous Marriage with Johnny Depp
The most famous and controversial relationship that Amber has ever had is, of course, with Johnny Depp. The Pirates of the Caribbean actor had gone through many ups and downs with Amber.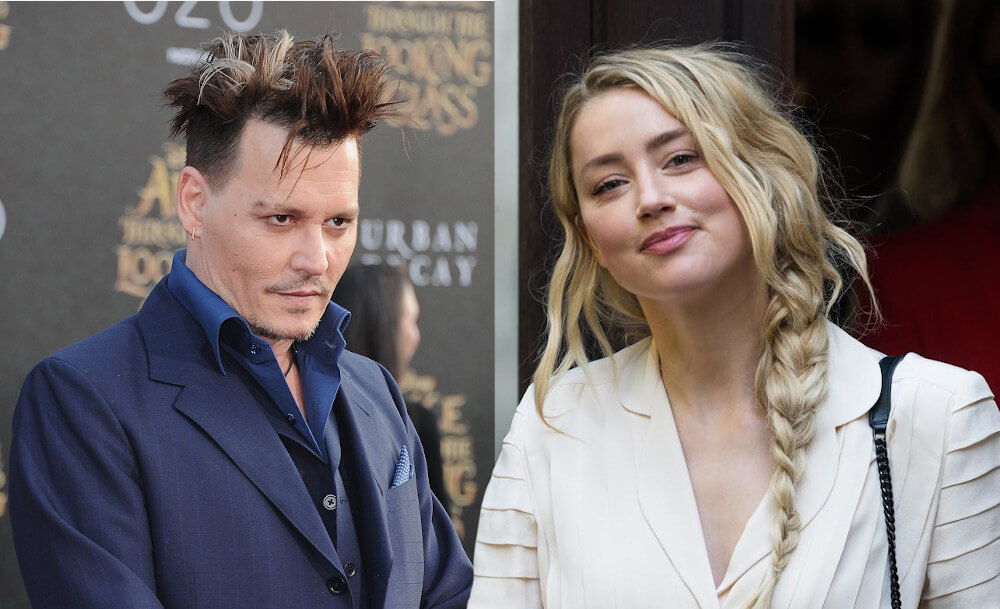 It wasn't a secret since their trial in 2022 could be accessed by the public, and people worldwide had a chance to know what was going on between the two.
However, Johnny and Amber's relationship wasn't only filled with fights and tears. They used to be everyone's favorite couple, and they used to set the bar of how the "ideal" marriage in Hollywood should be.
It didn't last long, though, because less than a year after they tied the knot, Amber started to show her "real" side.
First, let's talk about how Johnny and Amber got together for the first time. The two met on the set of The Rum Diary, and it didn't take long for the romance to blossom.
Even though they didn't start dating after the filming process finished, their attraction had been there since day one. Johnny even admitted that it was their "shower kiss" scene that made Johnny fall madly in love with Amber.
After becoming husband and wife, things started to get ugly fast. From 2012 to 2014, these lovebirds had the best time. Then, Johnny and Amber decided to get engaged in 2014 and tied the knot a year later.
In less than a year after getting married, many problems started to pile up, and we can see what happened between them in the trial. After multiple "hitting" and calling each other names for several months, Amber finally filed for divorce in 2015. Their divorce was finalized in 2016.
Amber and Johnny's problems become everyone's utmost attention from 2016 to 2022. Amber wrote an op-ed for the Washington Post, accusing Johnny of "harassing" her. It resulted in Johnny's career downfall.
But, in 2022, Johnny was proved innocent, and Amber had to pay him $15 million. Meanwhile, Johnny also has to give $2 million for compensatory damages. Things got uncontrollable, and the whole world couldn't stop talking about this couple.
But, one thing is for sure, both Amber and Johnny got the most valuable life lessons, and we hope that things could get easier for both of them in the future (not as a couple, of course).
The Real Reason Behind Amber Heard and Tasya van Ree's Breakup
Amber's world isn't only surrounded by Johnny Depp, Elon Musk, and Andrés Muschietti. Before she entered Johnny's world, Amber already had a four-year relationship with a famous photographer, Tasya van Ree.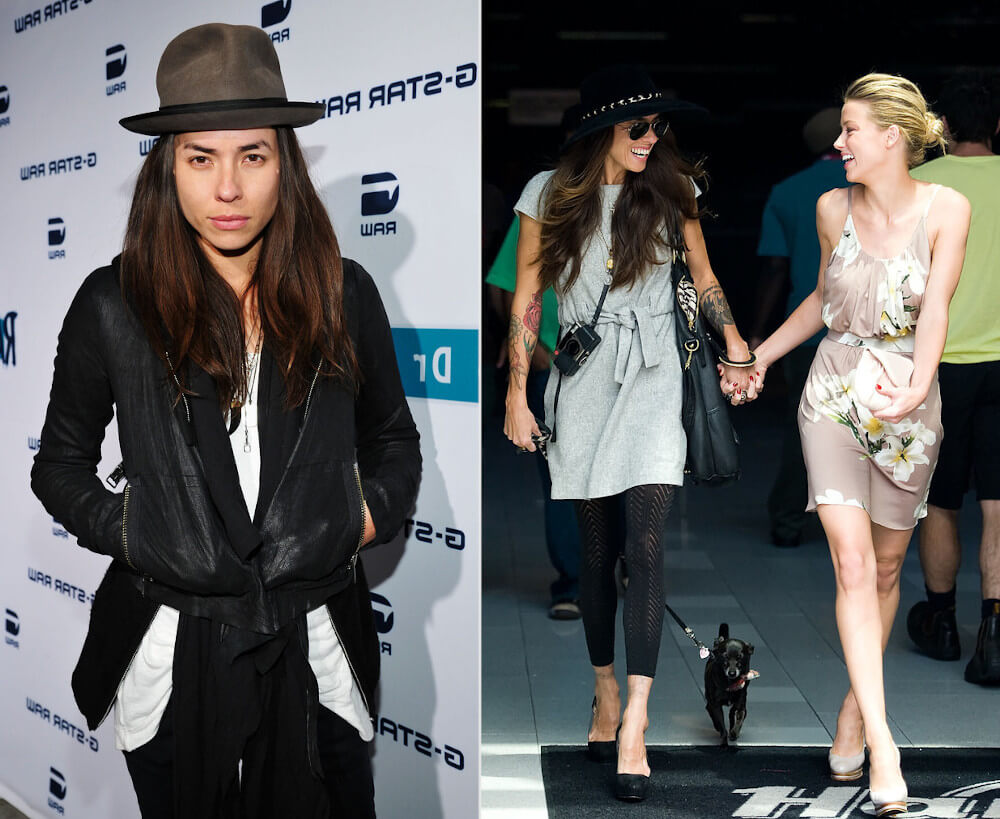 They stayed together from 2008 to 2012, and their relationship wasn't far from a huge "fight." The shocking part is that the news about Amber becoming aggressive toward Tasya started in 2009, only a year after they decided to be together.
However, Tasya defended her by stating that Amber was "misinterpreted" then. Tasya revealed that she and Amber just had a usual and harmless argument, but the media and paparazzi exaggerated the whole situation.
"Amber was wrongfully accused of an incident that was misinterpreted and over-sensationalized by two individuals in a power position," told Tasya to Us Weekly. Even though this allegation was mentioned in Depp v. Heard trial, there was no evidence that Amber hurt Tasya physically.
Well, at least we know now that Tasya and Amber parted ways amicably. Well, if we think about it, the fact that Tasya was willing to stay with Amber for four years explained everything.
Although the couple never addressed the reason behind their breakup, they always ensured that Amber's "aggressiveness" had nothing to do with it.