Top 9 Most Inspiring James McAvoy Quotes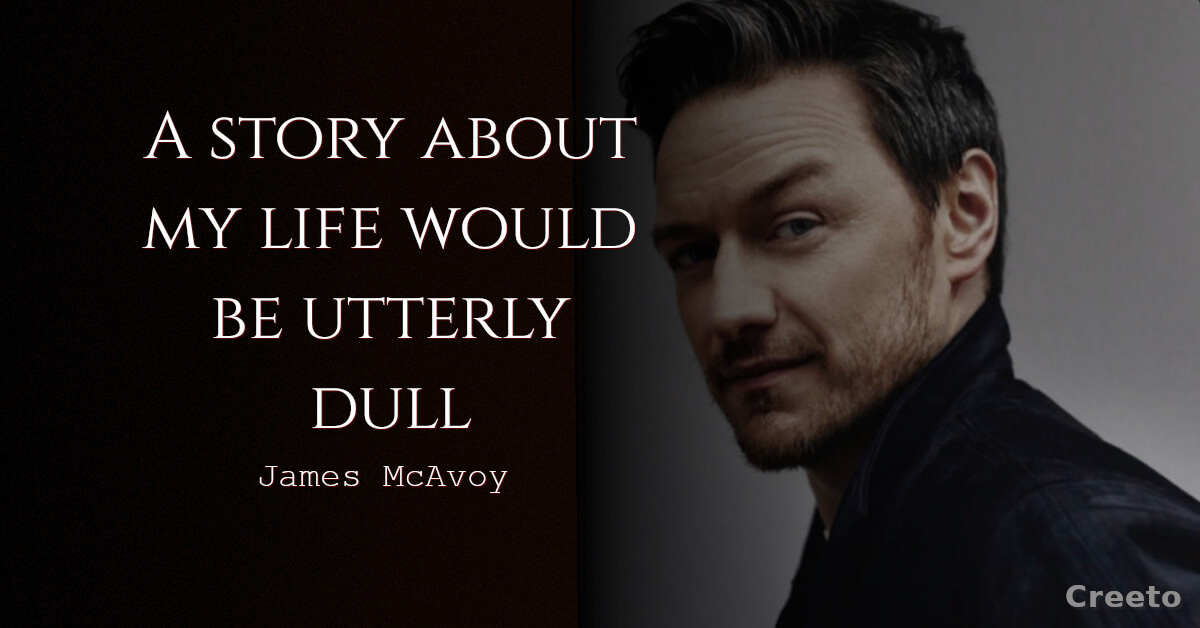 James McAvoy is a famous Scottish actor who is best known for featuring in different television series and movies. He started his career in acting with a debut in the film The Near Room and started appearing in TV series such as The Bill, and Band of Brothers.
Similarly, he is widely recognized for his leading role as Professor Charles Xavier in the superhero films X-Men: First Class, X-Men: Days of Future Past, X-Men: Apocalypse, Deadpool 2, and Dark Phoenix.
9 James McAvoy quotes that will inspire you
I take a lot of pride in being myself. I'm comfortable with who I am.

The world seemed less scary and I started to like myself a little bit more.

I've been in a few fights and I know what it's like to get punched in the face.

Our intellect, our awareness, and our consciousness is the most powerful form of life on this planet.

A story about my life would be utterly dull.

The minute you start to strategize too much, the more you start to think you're in control of your own fate. And you're not, really.

Fear is really powerful; it's really useful to me.

I judge people very quickly.

Passing my motorcycle theory test gave me a disproportionate feeling of greatness.