Top 10 Emilia Clarke Quotes & Sayings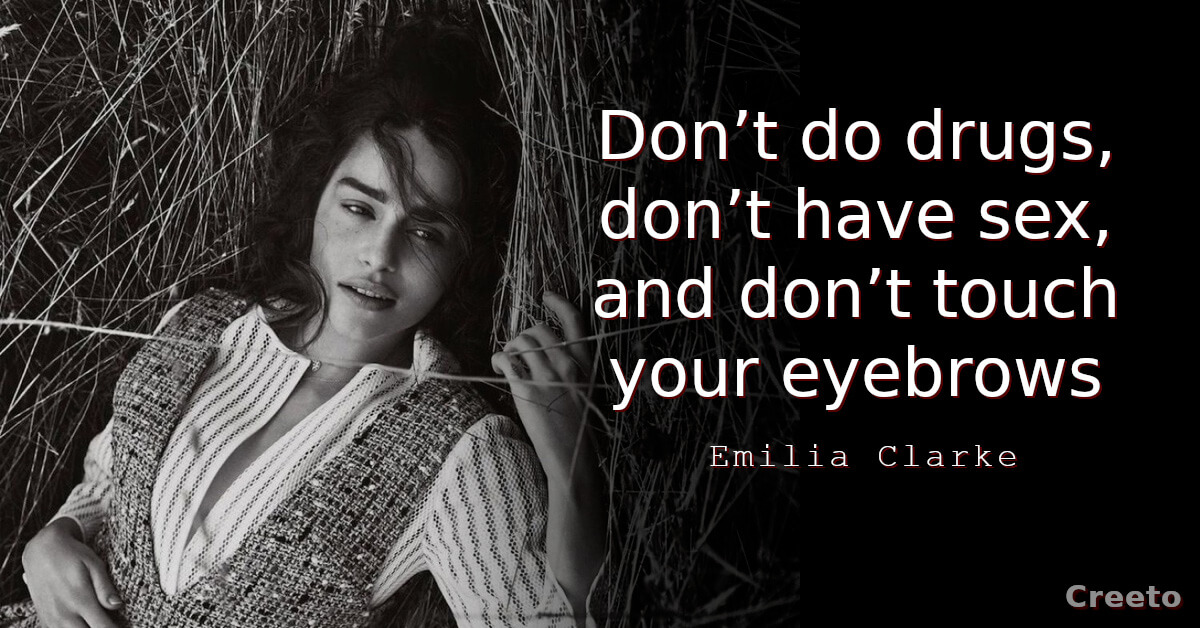 Emilia Clarke is most widely recognized for her Emmy-nominated work as Daenerys Targaryen (also known as Khaleesi and the Mother of Dragons) on the hit series Game of Thrones.
She is also known for her starring roles in the film adaptation of Jojo Moyes best-selling novel, Me Before You, and the 2015 film Terminator: Genisys. We list down 10 inspirational quotes by Emilia Clarke.
Emilia Clarke Quotes
Never trust anyone whose TV is bigger than their book shelf.

My rule is never to look at anything on the Internet.

I think as a woman it's in our nature to nurture someone else. Sometimes at the expense of ourselves.

One of the many things I love about Daenerys from Game of Thrones is she's given me an opportunity to fly the flag for young girls and women, to be more than just somebody's wife and somebody's girlfriend.

Don't do drugs, don't have sex, and don't touch your eyebrows.

Being a single girl in New York it's what you should be doing in your twenties!

A young Brit girl with no theatre experience decided to take on an iconic American role on Broadway. Maybe I should have thought that through?

Sometimes I feel like the kid left out – the weirdo with the silver hair that no one likes to talk to.

There are no captions on red-carpet photos that say, 'This girl trained for two weeks, she went on a juice diet, she has a professional hair and makeup person, and this dress was made for her.' I just wish they'd say, 'It ain't the truth.'

I spent most of my life watching HBO series wishing that at some point in my career I might be able to work with them.