Top 11 Pedro Pascal Quotes & Sayings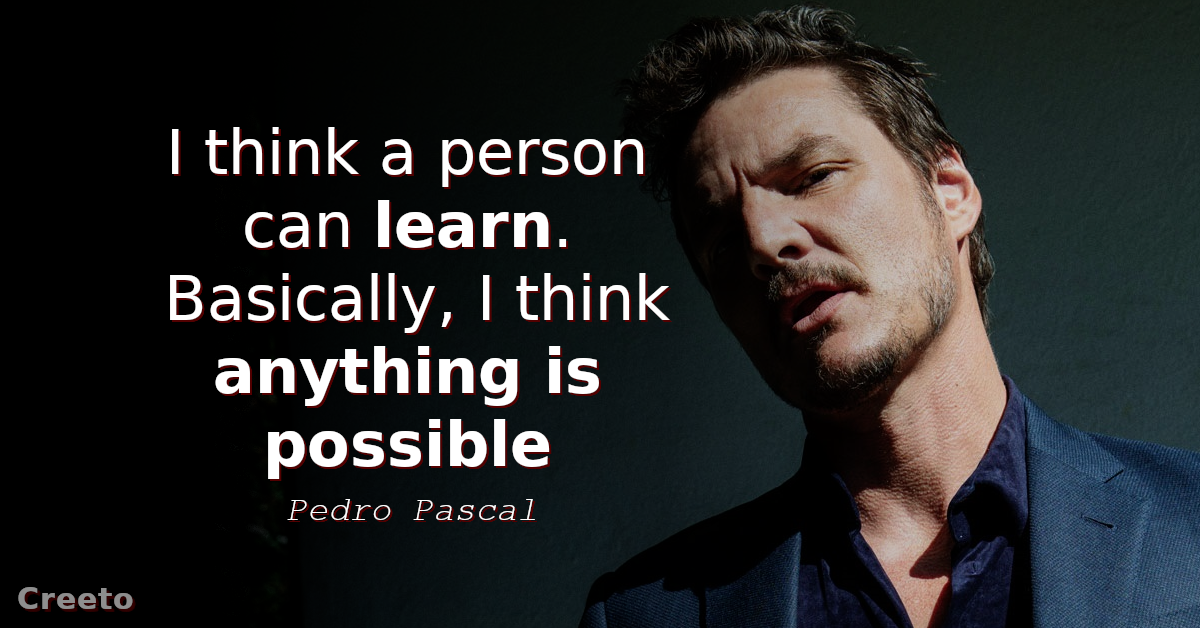 Pedro Pascal is a Chilean-born American actor. He is best known for portraying the roles of Oberyn Martell in the HBO fantasy series Game of Thrones and Javier Peña in the Netflix series Narcos.
In 2019, he began starring in the Star Wars series The Mandalorian.
We have shared some of Pedro Pascal best quotations and sayings.
You can't predict what's gonna happen, you can't predict if people are going to participate, you can't predict if there'll be interference.

I'm not dangerous, but I have a sharp nose. I will probably be playing bad guys forever because of my face.

I love mixing horror with comedy.

I think a person can learn. Basically, I think anything is possible.

I never had an imaginary friend, just imaginary circumstances. I was so into the Indiana Jones movies and I would constantly reenact circumstances. I broke my left arm three times, two of which were me trying to be Indiana Jones.

The fascinating thing about Game of Thrones is that none of the badasses are just badasses, and none of the wimps are just wimps. A coward will surprise you with courage, and a very powerful person will blindside you with weakness, and the most evil person is capable of the most compassionate moment.

There's so much more to Colombia than drug trafficking, you have no idea. They're a bit worn out by the association.

I've been auditioning since I was 20, working as a waiter, getting theater gigs, doing the 'Law and Order's.

I had a really hard time in Orange County. I was a nerd. I was watching foreign cinema when I was 13 and talking about how 'Hope and Glory' should be a foreign film.

On the street, I get either 'Are you the Red Viper?' or 'Are you Javier Pena?'

I hate karaoke. I don't want to sing karaoke, and I don't want to listen to people sing karaoke.