Top 8 Tom Holland Quotes & Sayings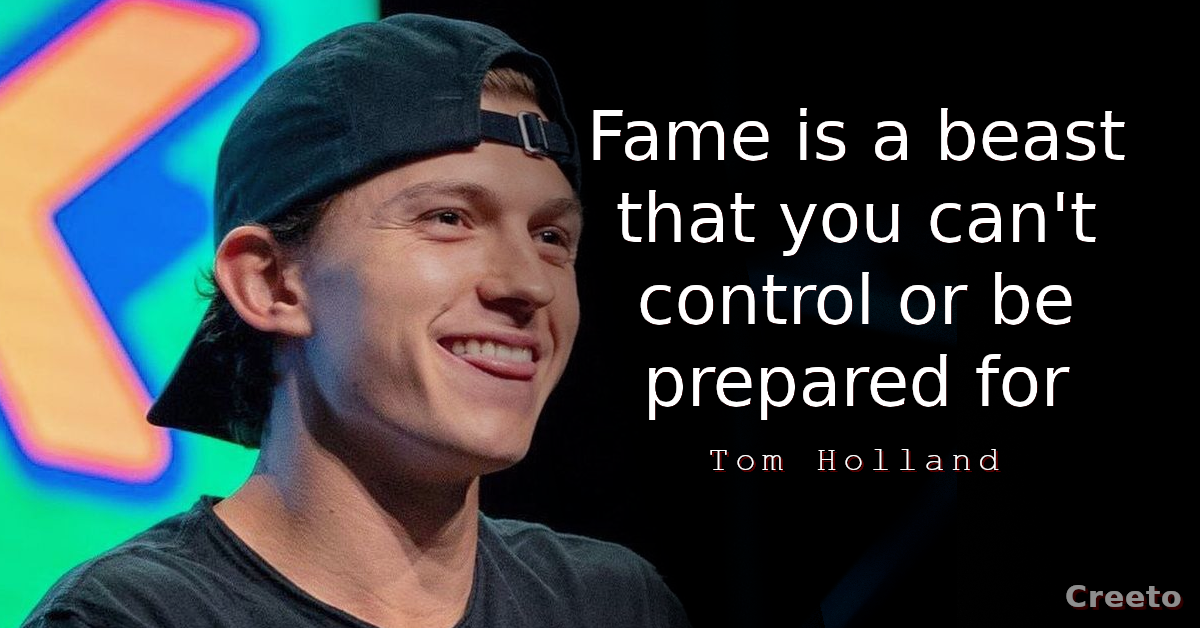 Tom Holland is an English actor and dancer born on June 1, 1996. He is best known for playing the role of Peter Parker/Spider-Man in various superhero movies such as Spider-Man: Homecoming, Captain America: Civil War, Avengers: Infinity War, Avengers: Endgame and Spider-Man: Far from Home.
In this article, we have shared some powerful collection of Tom Holland best quotes and sayings.
Tom Holland Quotes
If I can bring happiness to people all around the world, then I will try my best to do so

One of the reasons why Spider-Man is my favorite superhero is because we both undergo big changes in our lives

I personally think if something's not a challenge, there's no point doing it, because you're not gonna learn much

The harder you try, the better the impression you set on the people around you

Fame is a beast that you can't control or be prepared for

I think, for me, I've realized the responsibility of being a role model for young kids everywhere

There was times when I was bullied about dancing and stuff. But you couldn't hit me hard enough to stop me from doing it

Adrenaline has always been my thing