16 Selena Gomez Quotes That Will Inspire You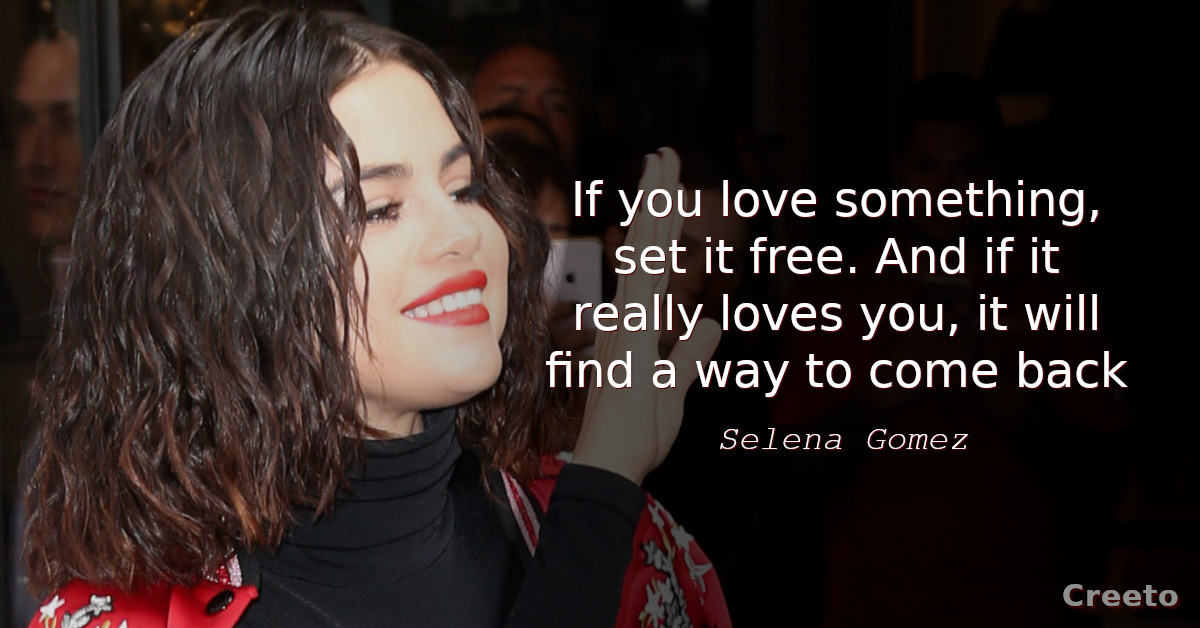 Selena Gomez is an American singer and actress known for her starring role as Alex on Disney Channel's Wizards of Waverly Place. Gomez began her acting career with Barney and Friends at age seven.
She voices the character of Mavis in the film franchise Hotel Transylvania and is executive producer of the television drama series Netflix 13 Reasons Why.
In this article, we have shared some powerful collection of Selena Gomez famous quotes and sayings.
Being yourself is all it takes. If you want to impress someone don't be someone else just be yourself.

You have the right to live a beautiful life.

Never look back. If Cinderella had looked back and picked up the shoe she would have never found her prince.

I have a right to live my life and just be me with whoever I choose. We just do the best we can.

Everything happens for a reason and, something better will come along for me!

You are not defined by an Instagram photo, by a like, by a comment. That does not define you.

If you love something, set it free. And if it really loves you, it will find a way to come back.

Artistically, you want to be able to do a lot of things that can challenge you to not just stay in the same thing.

Being single can pave the way for new opportunities.

I realize everybody wants what they don't have. But at the end of the day, what you have inside is much more beautiful than what's on the outside!

I was bullied every second of every day in elementary and middle school. Obviously, people are going to bring you down because of your drive. But, ultimately, it makes you a stronger person to turn your cheek and go the other way.

I don't like hiding. I do like to keep certain things to myself, but at the end of the day, I'm eighteen, and I'm going to fall in love.

The older you get, the more you have to talk about, and music is a really good outlet. I've chilled on it a little bit, and I can't wait to see what I'm going to step into, now that I have this collection of things.

I feel like I should be able to be 18 and have the friends that I choose and to have fun and live my life.

Making new friends is tough. You don't really know who to trust when you're away from people that you love a lot.

There's a million reasons why I should give you up. But the heart wants what it wants.