What is Selena Gomez's Net Worth in 2023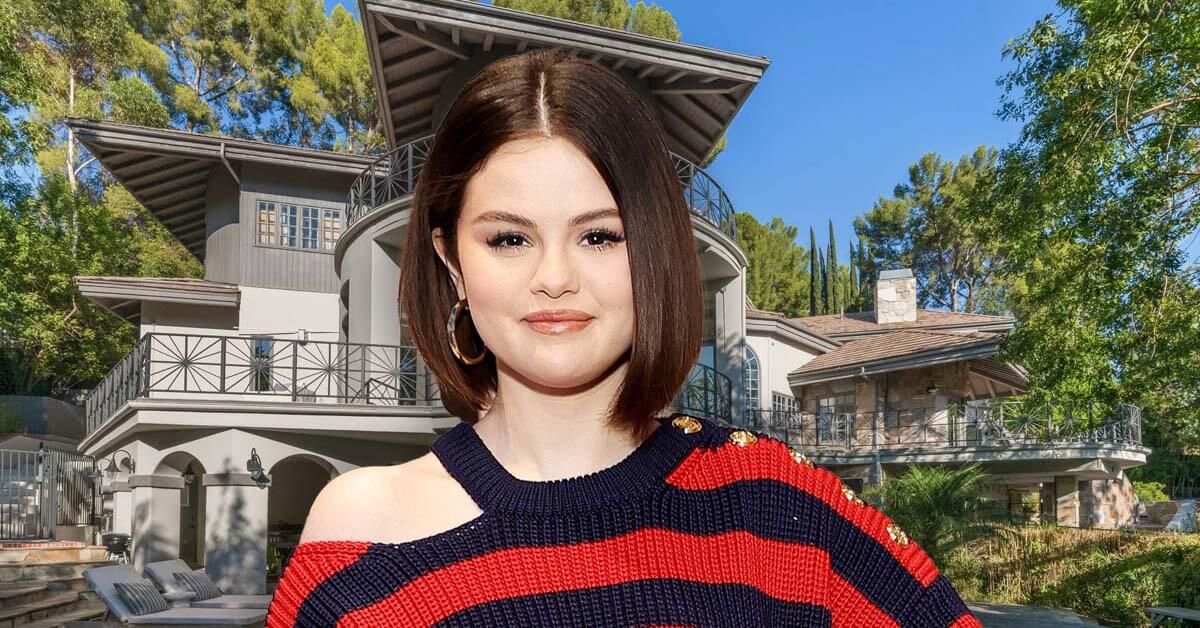 Who doesn't know Selena Gomez? Be it an actress, singer, or producer. There are almost no people who don't know who she is.
Selena has won 141 awards from 412 nominations, from Grammy to SAG Awards. She also has fifteen Guinness World Records under her name!
How Much is Selena Gomez's Net Worth?
Starting her career in 2002, Selena Gomez immediately found success as a Disney star. Even with her current singing and acting endeavors, Selena is one of the few child actresses who managed to keep her popularity afloat.
As of 2023, Selena Gomez is entitled to a net worth of $85 million! This amount is accumulated from her years of acting, singing, and the income from her current business endeavors.
When Did Selena Gomez Begin Her Career?
Selena Gomez's first acting credit was in the kid series Barney & Friends in 2002 alongside her childhood best friend, Demi Lovato. However, her breakthrough came after being cast as the lead role in Disney's new series, Wizards of Waverly Place. During the same time, Selena also started her music career with the series' theme song Everything is Not What It Seems.
In 2008, Selena starred in her first movie in the leading role, Another Cinderella Story. She sang three songs for the movie's soundtrack, including Tell Me Something I Don't Know.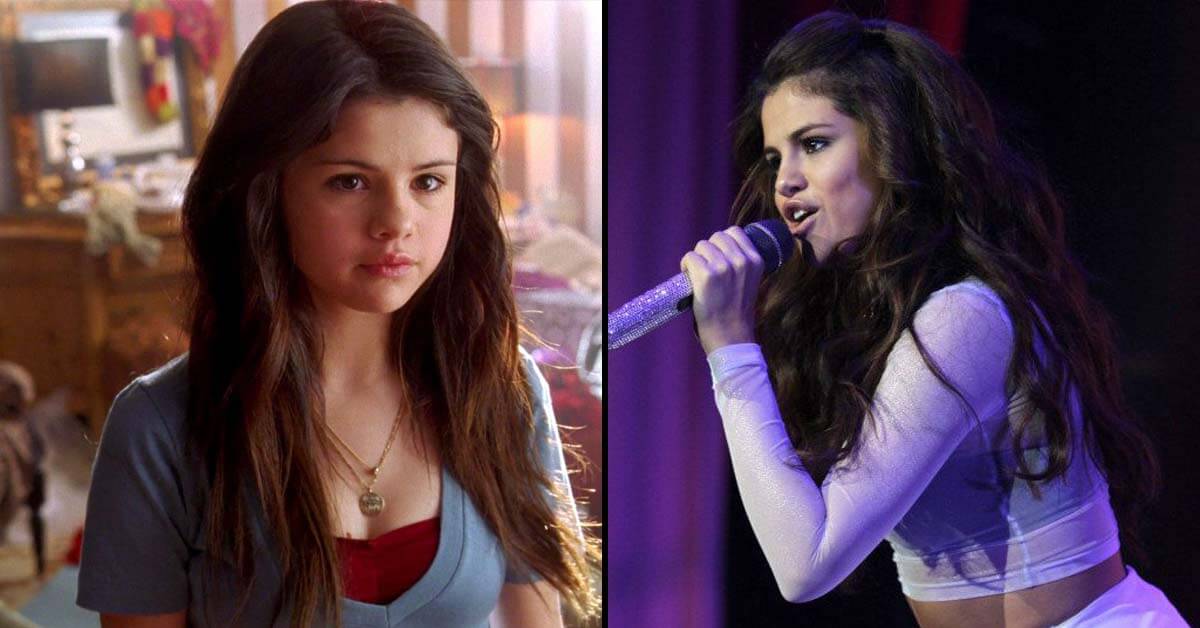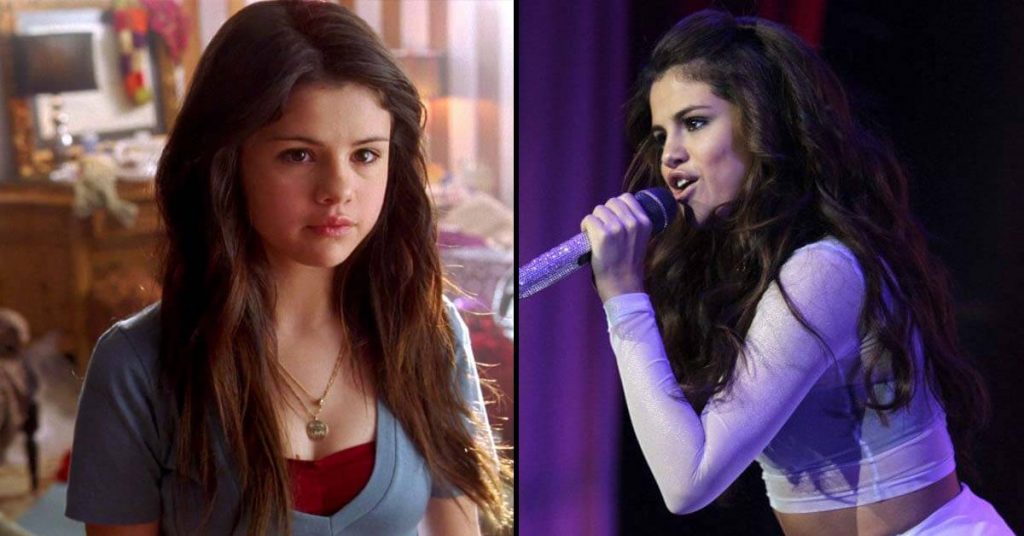 In 2009, Selena Gomez reunited with her childhood pal Demi Lovato in the Disney movie Princess Protection Program. Later that year, Selena released her debut album with her band, Selena Gomez & the Scene, entitled Kiss & Tell.
In 2013, Selena released her solo album without her band. The album, Stars Dance, debuted at number one on the Billboard 200 chart.
Selena Gomez released her second album, For You, in 2014. The album contains a compilation of songs, including the infamous The Heart Wants What It Wants.
Selena started producing Netflix series Thirteen Reasons Why in 2016. She also became an executive producer for the show's second season and recorded the soundtrack, Back to You.
In 2019, Selena Gomez became the executive producer of the Netflix docuseries Living Undocumented. She's also the executive producer and the cast in the biopic In the Shadow of the Mountain.
How Many Houses Does Selena Gomez Own?
In 2011, Selena Gomez purchased a home in San Fernando Valley, California. The house cost her more or less $2.2 million. She later sold the house in 2014 for $3.5 million. Singer Iggy Azalea reportedly bought the house.
Shortly after she sold her San Fernando property, Selena purchased a Calabasas mansion for $3.7 million, becoming neighbors with the Kardashians. The 7,800-square-foot estate became Selena Gomez's primary residence for only a year, as she sold the house in 2015 for $3.3 million to rapper French Montana.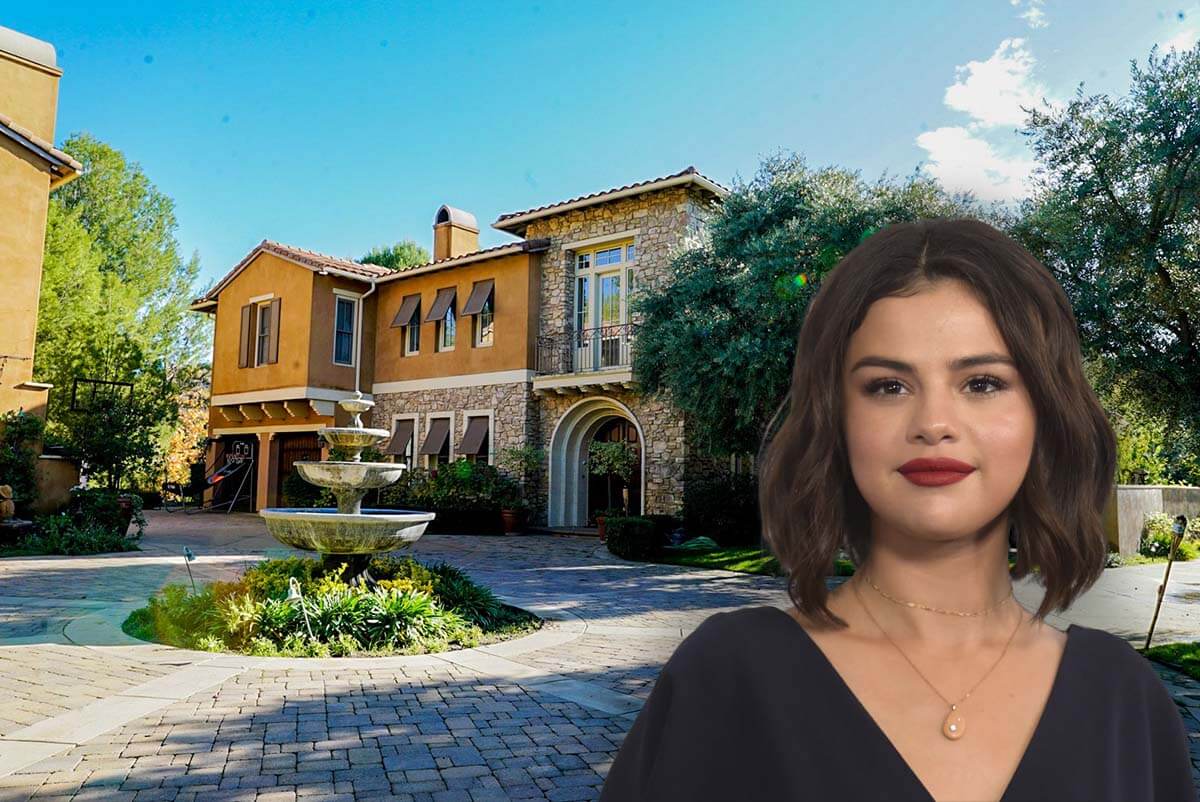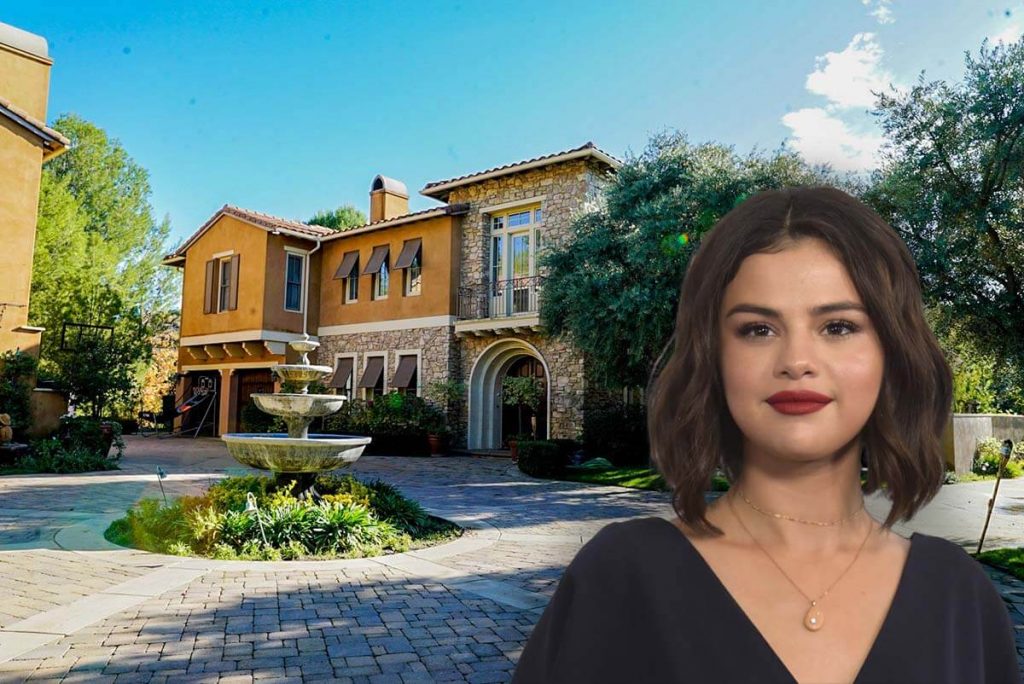 Her decision to sell the Calabasas mansion turned out to be fueled by her decision to move back to her hometown, Texas. Selena purchased a 10,000-square-foot mansion in Fort Worth, a small distance from her childhood home in Grand Prairie. Selena eventually sold the house for $2.7 million in 2018.
In 2017, Selena moved back to Los Angeles by buying a Studio City estate for $2.2 million. Like her other houses, Selena decided to sell her Studio City property more or less a year later for $2.4 million.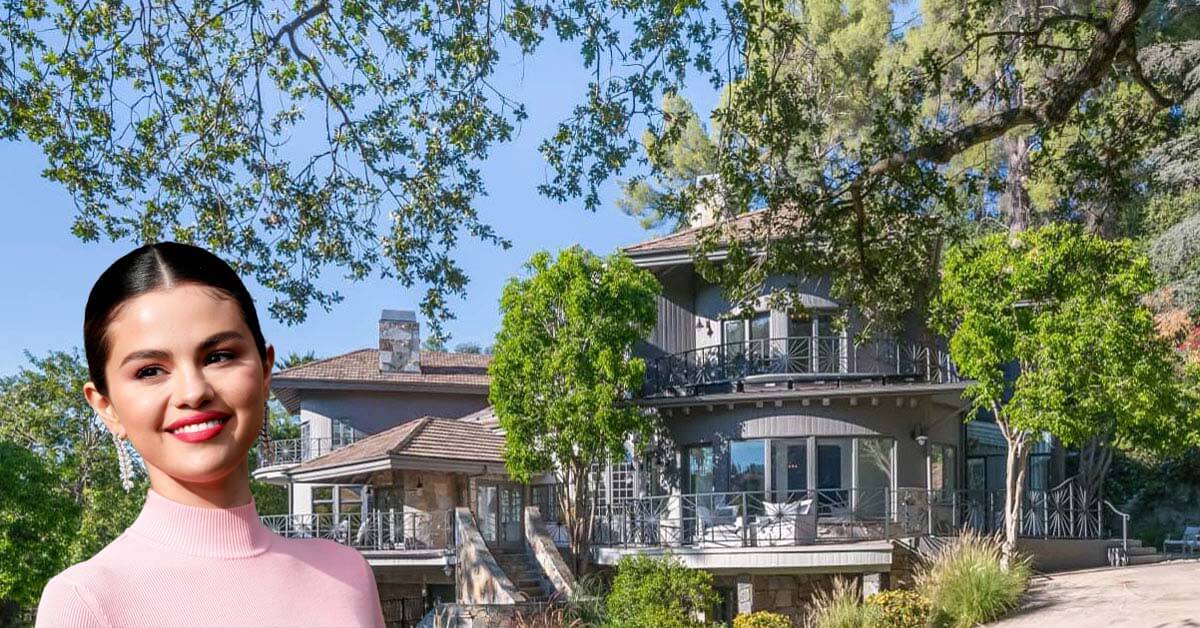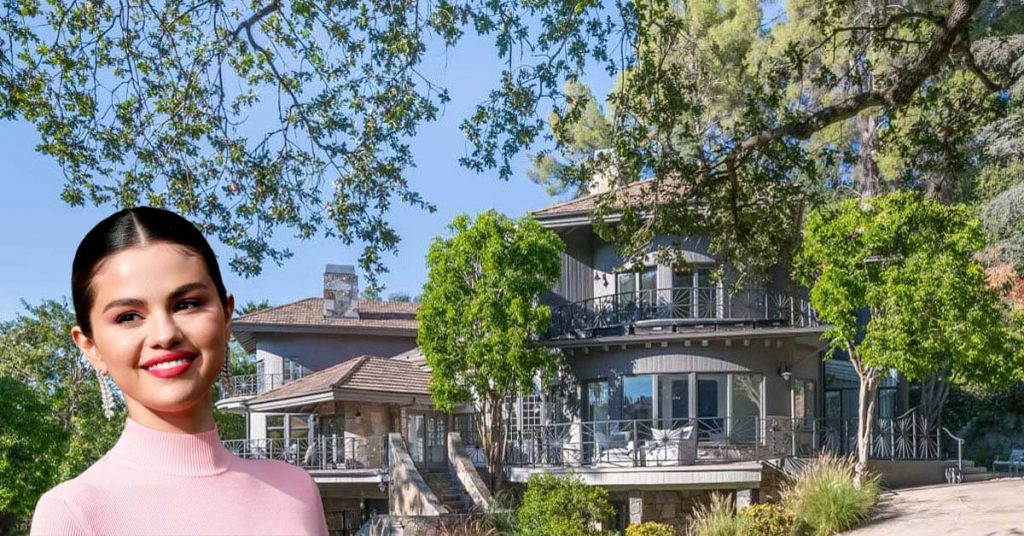 Selena Gomez currently resides in a $4.9 million Encino mansion she bought in 2020. The 11,500-square-foot property is at the end of a secluded cul-de-sac, providing perfect privacy for the superstar!
How Many Cars Does Selena Gomez Have?
When you have as much money as Selena Gomez, you can spend them on basically anything, from luxurious mansions to expensive sports cars. And Selena Gomez did just that!
The star owns many expensive rides, from a simple Fiat 500, which cost her $20,495, to a Mercedes S400, which cost her $91,000!
Selena also bought a Mercedes GLA 250 for $51,000, a BMW 530i for $53,400, a Range Rover Evoque for $55,000, and a Cadillac CT6 for $58,000.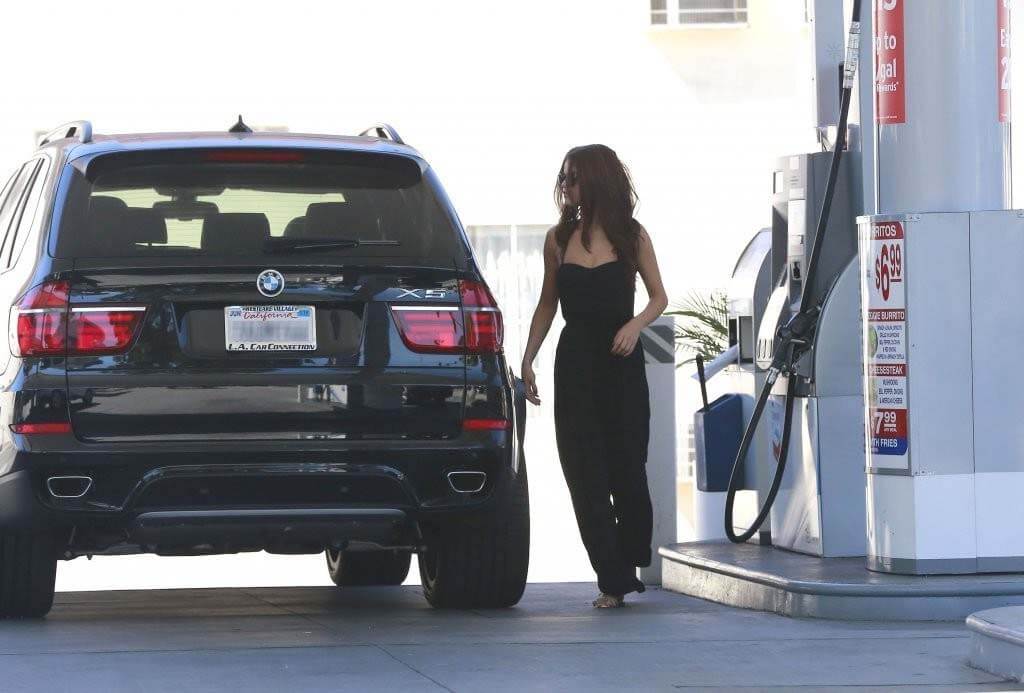 The most expensive cars in her garage include a BMW X5 and a Cadillac Escalade, which sport hefty price tags of $75,750 and $96,795, respectively.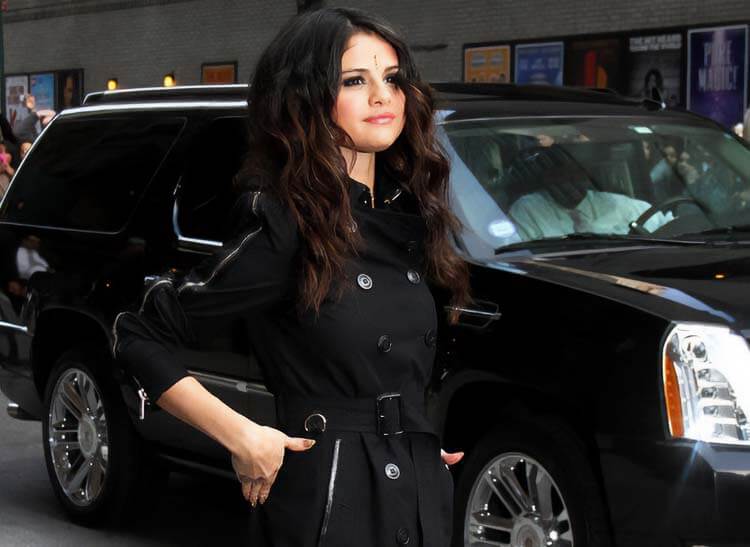 What Watches Does Selena Gomez Wear?
Selena Gomez is all for fashion, and her collection includes elegant timepieces! You can spot them from Rolex to Michael Kors in Selena's closet.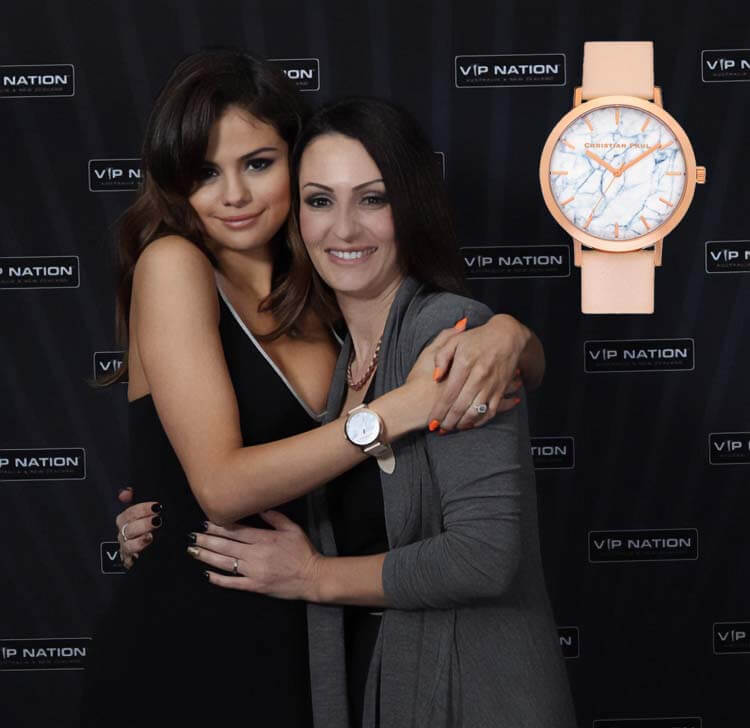 She was once gifted a Bondi Marble Peach by the watch designer Christian Paul himself! Selena is also frequently spotted donning a Rolex Day-Date II.
How Many Companies Does Selena Gomez Invest In?
In 2021, Selena Gomez invested in a grocery delivery service, GoPuff. It's not disclosed the amount of Selena's investment. However, we can be sure that she's in for a massive payback as the company is estimated to have a value of more than $3.4 billion!
Is Selena Gomez an Entrepreneur?
In 2010, Selena Gomez teamed up with Kmart to release her clothing line, Dream Out Loud, by Selena Gomez. In 2013, Selena released her fragrance collection, Vivamore, by Selena Gomez.
In 2017, Selena worked with Coach to release her handbag collection, Selena Grace. She teamed up with Puma to launch her athletic clothing line, SG X PUMA Strong Girl collection, in 2019.
In 2020, Selena Gomez joined many celebrities' cosmetics brands with Rare Beauty. The brand prides itself as a vegan and cruelty-free cosmetics brand which provides a wide array of options for every skin tone.
A year later, Selena launched her mental health company, WonderMind, which aims to combat mental health issues. The company, which forms a social platform and podcast, will open discussion and discuss mental health issues.
In 2022, Selena launched her kitchenware collection with the Our Place x Selena Gomez collection. The idea for this project sprouted from her cooking show Selena + Chef on HBO Max, which she started in 2021.
How Much Does Selena Gomez Make?
Before her success with Wizards of Waverly Place, Selena Gomez earned significant money through Barney & Friends. She reportedly earned more or less $3,000 for every episode! Meanwhile, during her Disney days, she was estimated to earn $30,000 for every episode of Wizards of Waverly Place she was in.
Selena Gomez is as successful when it comes to her musical career. It's estimated that she has made a total of $15 million from her musical career alone. The amount is attributed to the earnings of her album releases and tours.
In 2015, Selena signed a $3 million endorsement deal with Pantene. She's also reported to earn $800,000 for a single endorsement post on Instagram! Moreover, the two-year deal she signed with Puma in 2017 was worth more or less $30 million!
Summary
Selena Gomez is a successful woman in many aspects of her life. She has an estimated net worth of $85 million, thanks to her investments and business endeavors, as well as her musical and acting careers.
Selena is also passionate about giving back to society, which is why she founded WonderMind, a company that aims to combat mental health issues. We can't wait to see what else Selena Gomez comes up with in the future!