Top 12 Victoria Justice Quotes & Sayings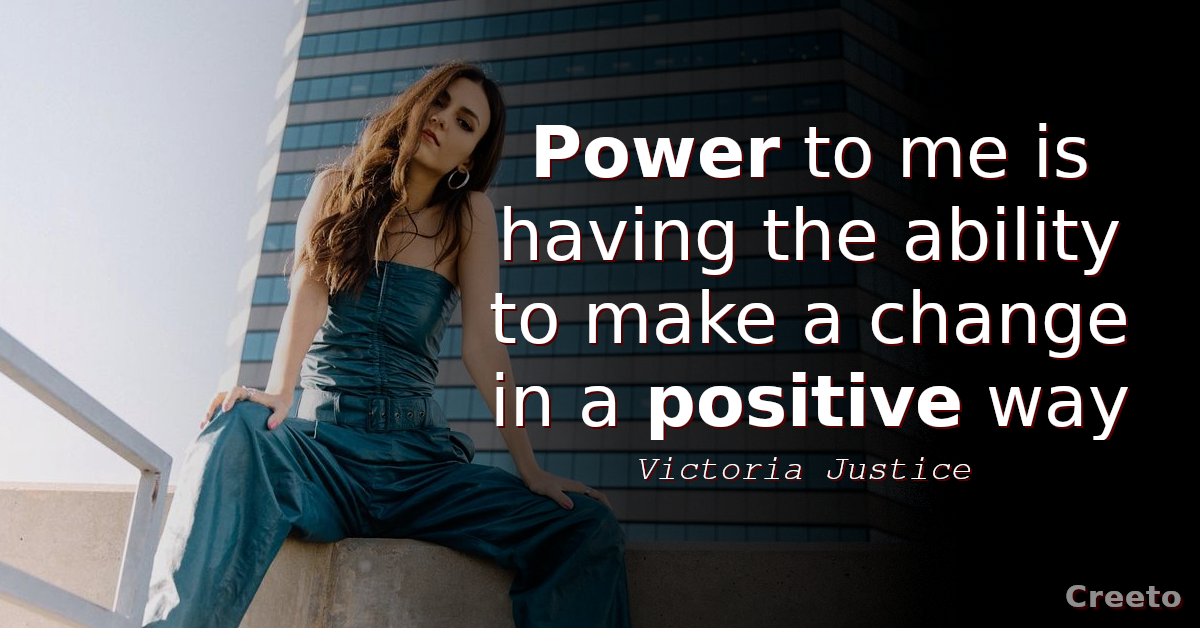 Victoria Justice is an American actress and singer. She began her acting career from a guest appearance in the television series Gilmore Girls. She has recorded several songs for the soundtracks of her acting ventures, including Victorious and the Nickelodeon musical Spectacular!
She rose to fame on Nickelodeon in the 2000s, featuring as Lola Martinez on Zoey 101 and later Tori Vega on Victorious.
In this article, we have shared some powerful collection of Victoria Justice quotes and sayings.
Educate yourself: Read up on current events and books.

Focus on something that you have a passion for and hone that skill; it will make you feel confident about your ability.

What really matters is what's on the inside.

It's nice to just embrace the natural beauty within you.

Everyone wants me to be perfect, but I am so far from perfect!

Power to me is having the ability to make a change in a positive way.

There's really so much more to me than that.

Someone once told me that something they really liked about me was that they thought that I was really down to earth and not high-maintenance. I think that was cool. It's important to stay grounded.

I like people who can and like to make fun of themselves!

I don't take myself too seriously.

Guys don't like girls that throw themselves at them. That's something that I've learned.

Both music and acting are huge parts of my life – it's all about balance.