Top 11 Most Inspiring Kevin Hart Quotes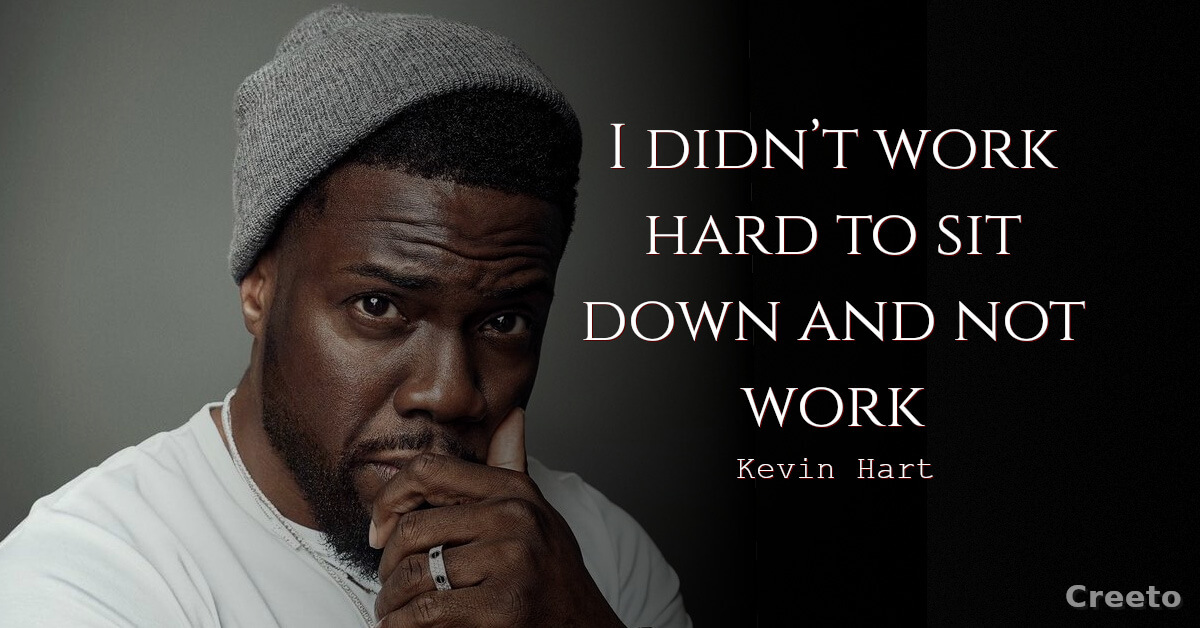 Kevin Hart is an American stand-up comedian, actor, writer, and producer. He has made appearances in a number of known films, including Soul Plane, Scary Movie 3 and Paper Soldiers.
He has also released three stand-up albums, I'm a Grown Little Man, Seriously Funny, and Laugh at My Pain.
11 Kevin Hart Quotes That Will Inspire You
The day you stop doing the small things is the day you think you're above everybody else.

My main goal is to be a self-made man and have control over what's mine.

The best feeling in the world is seeing the benefits and rewards of hard work.

The only time you should look back in life is to see how far you have come.

I didn't work hard to sit down and not work.

I stayed true to my dreams and, eventually, they came true.

You matter. And no one is allowed to take away your right to your property, your right to your safety, or your right to be yourself. Those are things that should be defended.

People call this the elusive obvious. It's right there in front of your face, so close that everyone can see it but you.

People May Hate You For Being Different and Not Living By Society's Standards, but Deep Down, They Wish They Had The Courage To Do The Same.

I am who I am today because of my mother.

I don't care how busy I am – I will always make time for what's most important to me.