9 Hugh Jackman Quotes About Changing Your Life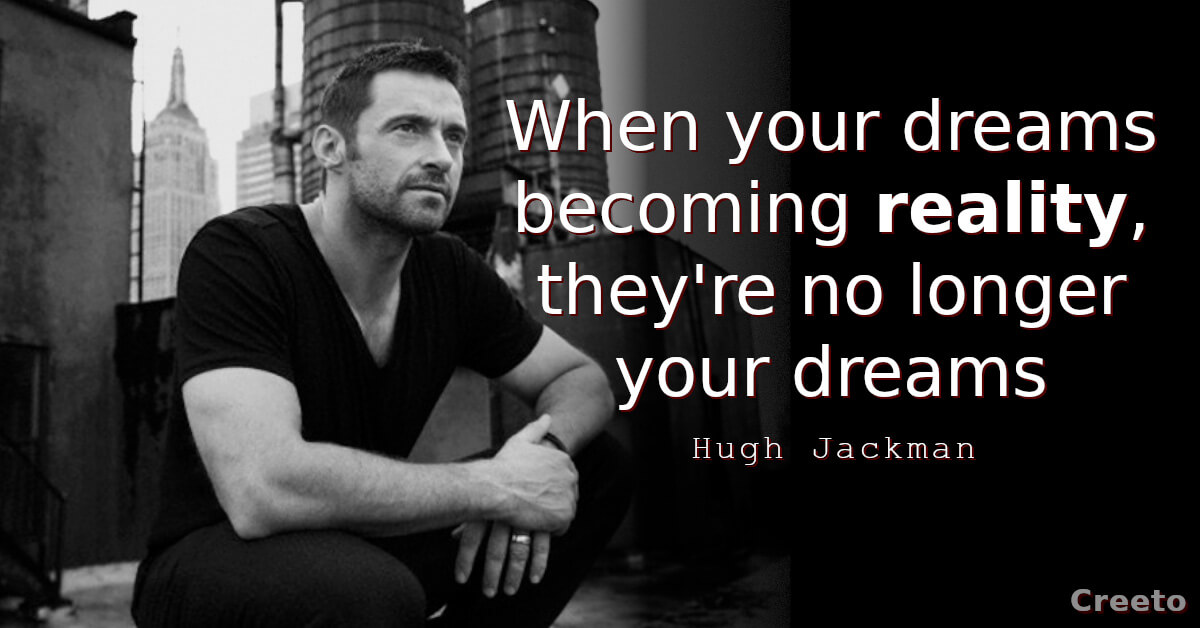 Hugh Jackman is an Australian actor, singer, and producer born on 12 October 1968. He is best known for his role as mutant Wolverine in the comic book turned extra-large screen hit X-Men.
He won a number of awards as an actor including the Golden Globe Award, Emmy Award, and Tony Award. He is also known for his roles in films like Van Helsing, Real Steel, Rise of the Guardians, Les Miserables, and Prisoners.
Here is the list of Hugh Jackman quotes, that will give you today's boost of motivation to follow your dreams.
Top 9 Hugh Jackman Quotes
Nobody suddenly discovers anything. Thing are made slowly and in pain.

We have far more ability than we give ourselves credit for.

If you accept the pain, it cannot hurt you.

The definition of being good is being able to make it look easy.

When your dreams becoming reality, they're no longer your dreams.

The longer it takes you to become successful, the harder it will be for somebody else to take it away from you.

Giving people a hand up, not a handout, is the way forward.

That's the great thing about parenting. You end up going places you never thought you'd go.

We can live tough lives, but the human spirit is stronger, seemingly, than anything. There is redemption, hope, and love. All different forms of heartbreak, but beyond all that there is hope, there is love. There is beauty and bliss.