Top 13 Chandler Riggs Quotes & Sayings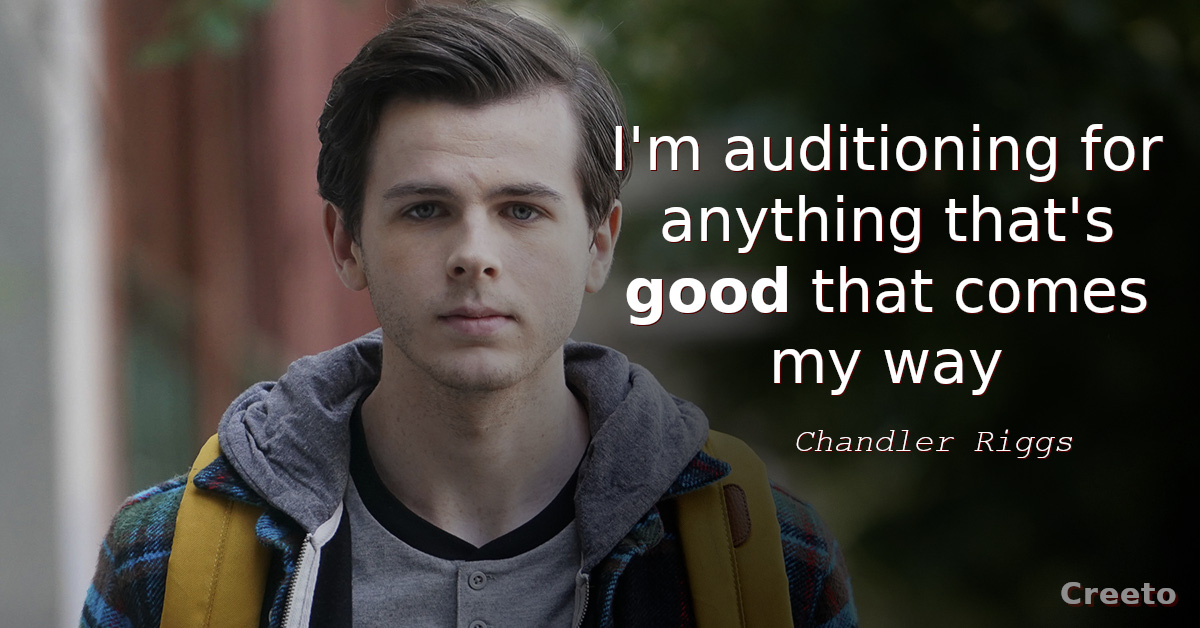 Chandler Riggs is an American actor and musician, who best known for his role as Carl Grimes on the The Walking Dead, an AMC television horror drama series, which later went on to become one of the most successful series of all time.
In this article, we have shared some powerful collection of Chandler Riggs quotes and sayings.
Acting is awesome, but I'm really, really able to express myself creatively in music.

In a zombie apocalypse, I expect insane things to happen.

It's really cool to have people that really like my work as an actor and really like my work as a musician.

I love zombies, and I love playing zombie-killing video games, so I was always super into the zombies, seeing how it all works and seeing the blood everywhere. I love that kind of stuff.

I'm a teen boy, so I like seeing blood and guts. I know it's fake, but I'm having fun.

I don't really read any comics, but when I got casted on the show, I starting reading 'The Walking Dead' comics. I felt like I needed a better idea of the character.

I do a lot of video games – I have a YouTube channel where I record me playing video games with my friends and post it. That's a hobby I have and a lot of what I do in my off time.

My dad was on 'Zombieland,' and I love that movie. So yeah, I think I like the horror genre!

As an actor, you have a ton of downtime, so it's always good to have a hobby, especially another creative outlet outside of acting.

I've never had a haircut where I've gone to a hair cutting place and they gave me an incorrect haircut. So I've been pretty lucky.

I like to be in 'The Walking Dead,' and I like to play video games and just hang out with my friends and try to be as normal as possible, so going to college would be another really cool, normal experience in my life.

Drumming is so hard.