Top 10 Most Inspiring Emma Stone Quotes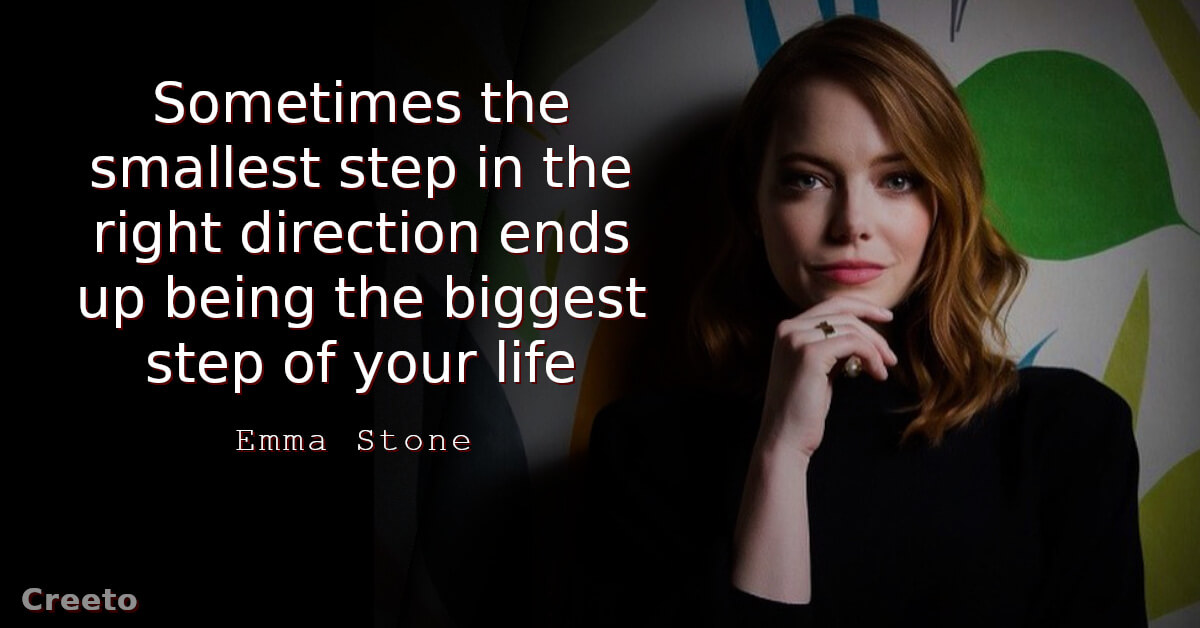 Emma Stone is one of the most talented actresses of her generation. She is best known for movies like Birdman, Zombieland, La La Land and The Amazing Spider-Man where she portrayed the role of Gwen Stacy.
Explore some of Emma Stone best quotes and sayings.
Emma Stone Quotes
It doesn't matter what you do. It matters who you are.

You never know what even the bad situations will lead to, which I guess is true with anything in life.

I can't think of any better representation of beauty than someone who is unafraid to be herself.

I think a lot of people compare their insides to other people's outsides.

Sometimes the smallest step in the right direction ends up being the biggest step of your life.

You're only human. You live once and life is wonderful, so eat the damned red velvet cupcake.

I'm never saying never – I'm saying I'm not about to.

I'm into grilled cheese. Grilled cheese makes me feel beautiful!

Blondes do have more fun. But sometimes I look in the mirror and still feel like I'm wearing a wig.

I think women should wear whatever makeup they want for themselves. Makeup should be fun.