Harry Styles Girlfriends: What We Know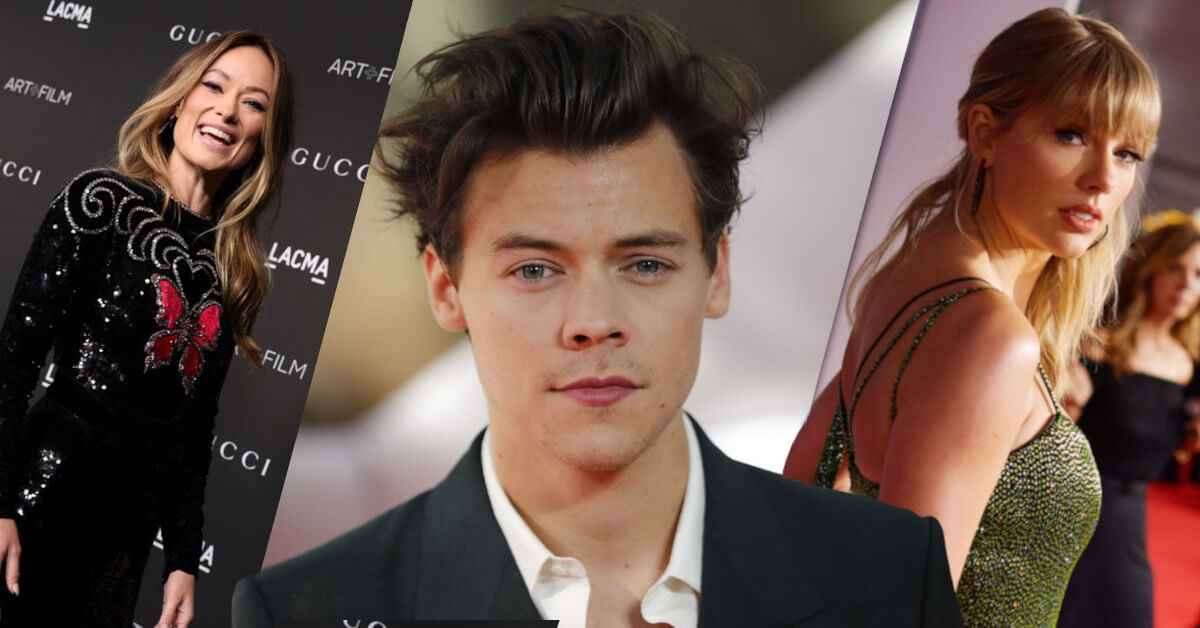 Harry Styles is a person that belongs to a group called "Ladies Man." From actresses and models, a wide range of women has come and gone from Harry's life. Some of them stayed off the grid, and some went viral.
His prominence as a celebrity came after he became a member of a then famous boy band, "One Direction," which the group managed to secure third place in X-Factor UK 2010. His career started rising, and even though the group has remained dormant since 2015, Harry Styles never stopped producing.
First recorded girlfriend of Harry Style's, Caroline Flack
Age is just a frivolous matter for these two. Harry Styles and his girlfriend first met when both were in X-Factor, the pair dated for a year from 2011 to 2012.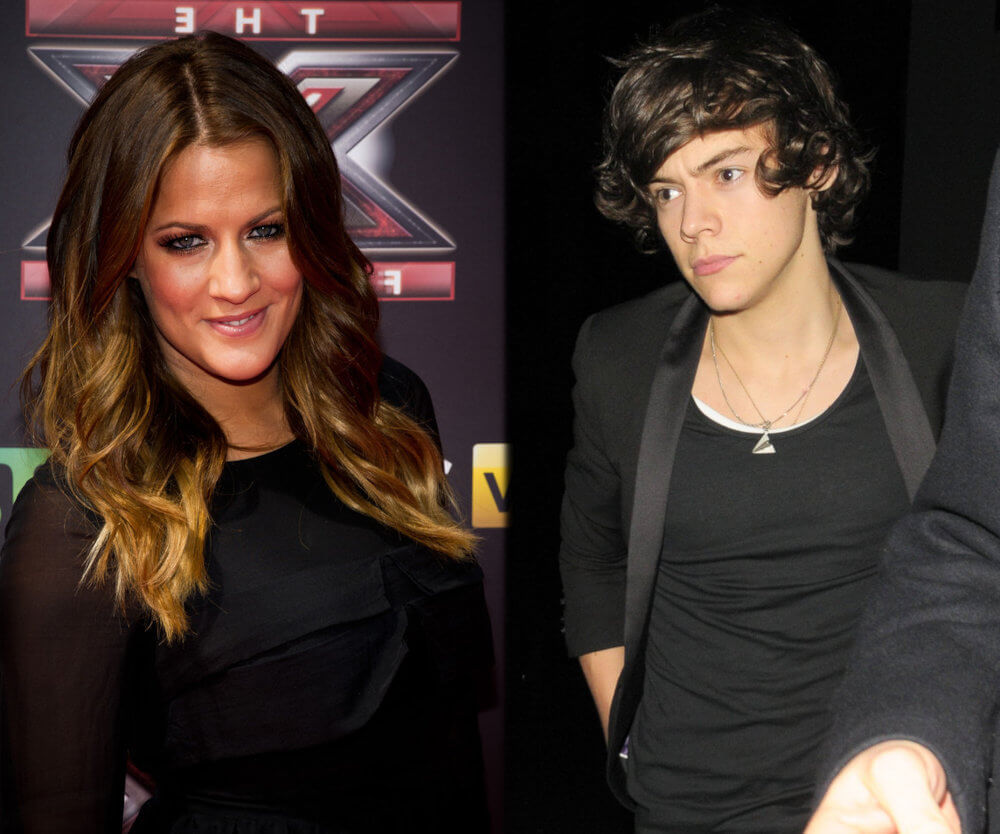 Unfortunately, the fans disliked the idea of a 31-years older woman dating then-17 years old Harry Styles.
Full-blown critics from the fans because of that colossal age gap, by which the fans gave Flack lots of abuse and threats. At 40 years old, Flack passed away at her home in London, just a few years after she broke up with Harry.
Harry chose to remain silent after her demise before turning up wearing a black ribbon while attending Brits 2020. Harry's mother also made a tribute following the tragedy by creating a poem dedicated to her.
Harry mentioned Flack in an interview after he broke with the former presenter, stating that she was the kindest person he knew and that the breakup happened because of individual consents from both parties.
Harry Styles's relationship with Taylor Swift
Both were quiet about their private life together until a fan caught them walking hand in hand on their date at Central Park, New York City. The photo gave some conjectures on their status.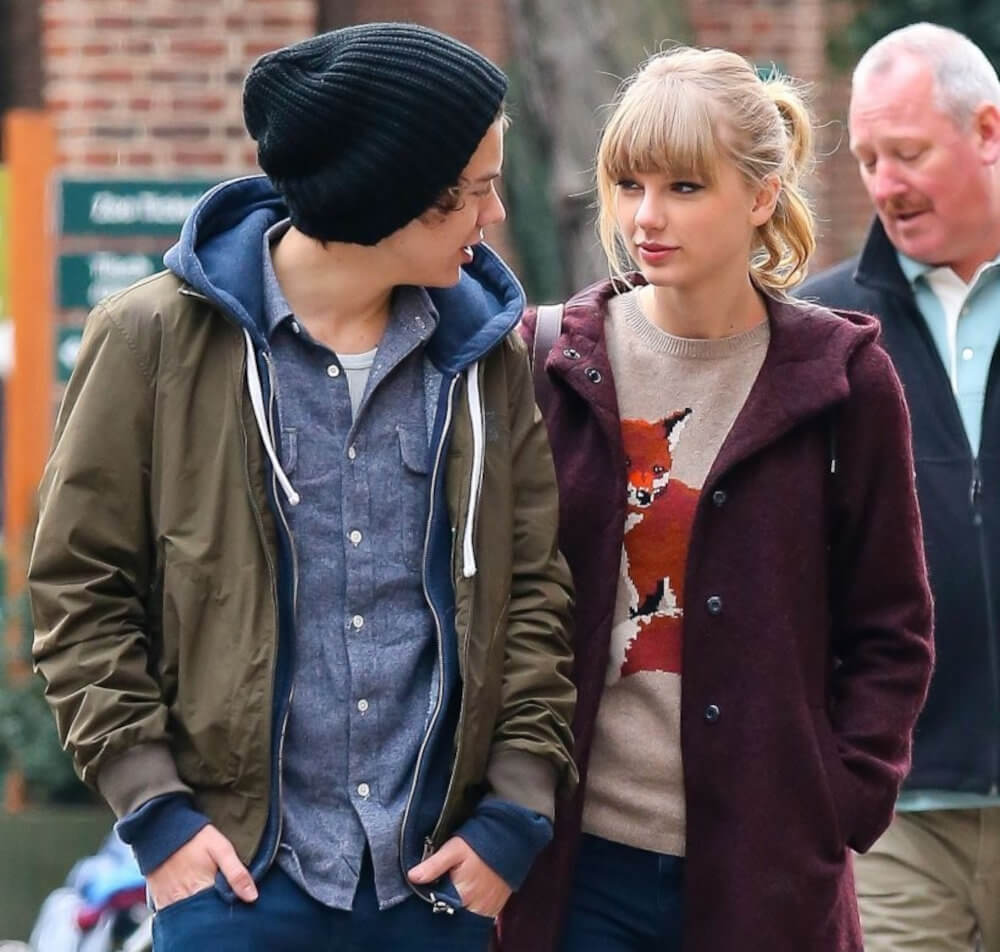 Unfortunately, the pair did not give much information, and then the couple broke up in 2013, just a year after the leaked photo went viral.
The news about their breakup was a widespread sensation. Harry Styles and Taylor Swift didn't mention anything about why they chose to part ways, but a source said that there was a dispute in their holiday over the Caribbean, by which Styles said something inappropriate to Swift. 
The two possibly tried to "vexed" each other by producing songs that supposedly made for their past stories. Harry created "Perfect" and "Two Ghost," after which Taylor Swift, in the same manner, replied to the songs with her creation "… Ready For It."
Taylor Swift and Harry Styles met at the 2021 Grammys. According to Entertainment Tonight, both have chosen to move on with their own lives. Most importantly, both realized that they had new relationships at hand—Harry with Olivia Wilde and Taylor with a British actor, Joe Alwyn. In summary, both respected what happened in the past and carried on with their "next roles" apart.
Harry Styles and Kendall Jenner
It doesn't take long before fans start to wonder about their romantic journey. They first spotted together in a restaurant in Los Angeles in 2013, the Jenner-Styles couple underwent several ups and downs together. The pair caught together on a leisure date and skiing.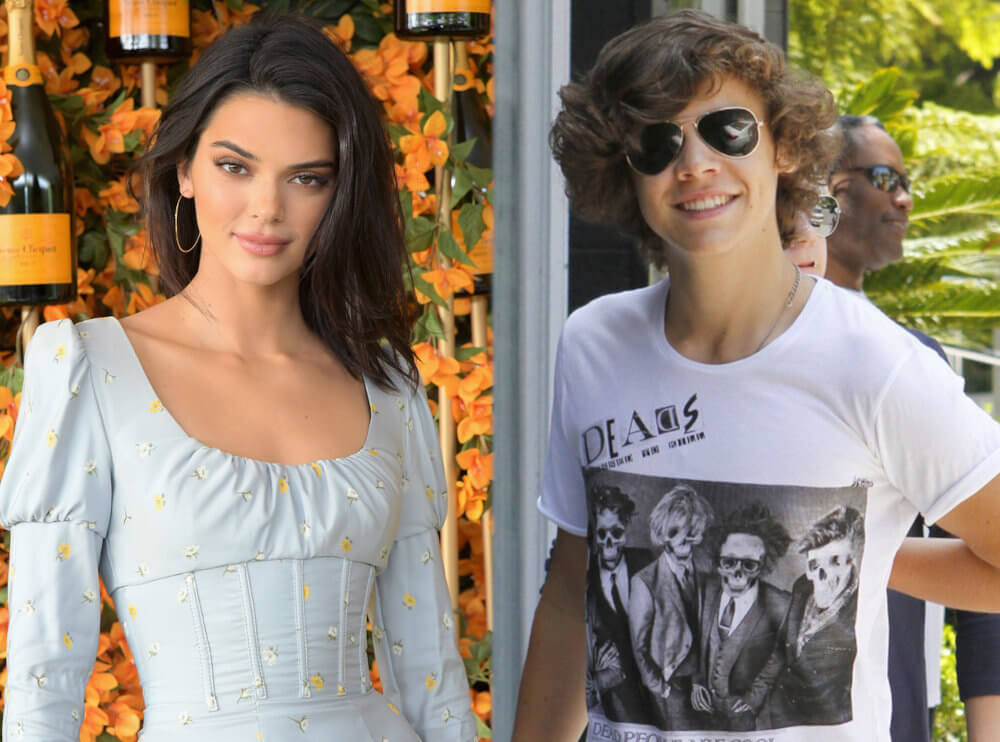 The couple chose to part ways after just a year, only to be reunited once again in 2015
Harry Styles and Kendall Jenner were having a blast on a yacht during a New Years Party in Anguilla. The couple went off the grid before reuniting in 2019 at Met Gala and The Late Late Show with James Corden.
In that show with James Corden, both showed their closeness, especially when Corden asked which of Harry Styles songs meant for Kendall. Alas, Harry didn't answer that question. He rapidly gulped a fish in front of him as part of a deal that if you do not want to answer a question, he must eat whatever the food in front of him.
Harry Styles and Tess Ward
Who would expect that a chef can make Harry Styles head over heels? Well, that's what happened with Tess Ward. In 2017, Harry Styles was dating Tess Ward after meeting with their close friends.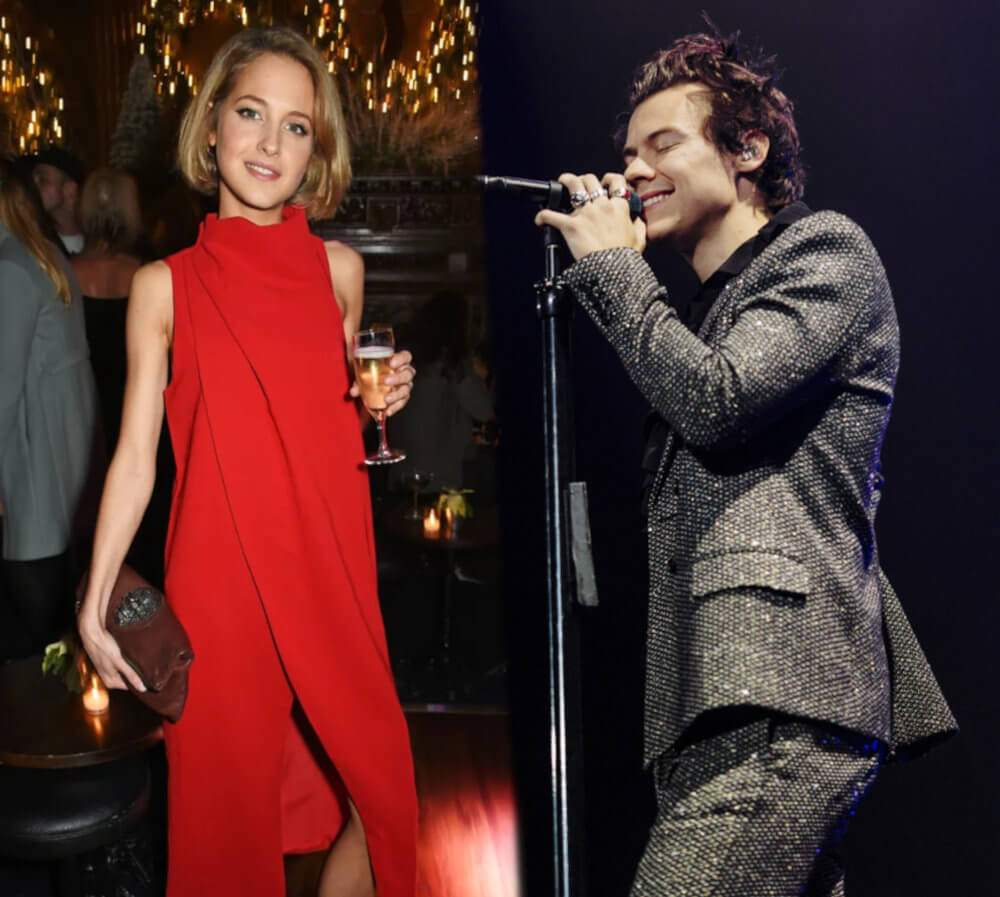 They went on several dates, and they had similar opinions regarding fashion and cuisines, as reported by The Sun. It takes a short time before both realize something special about one another.
Sadly, the fame that came by dating a famous singer was immense for Ward. She received some negative impacts. She received harassment from Harry's fans from her Instagram account. Her book, The Naked Diet, was reviewed as a 5-star book on Amazon that suddenly plummeted into a 1-star book.
Harry and Tess finally said goodbye to each other after the latter confessed that she still has some feelings for her ex.
The one that gives heartbreak is a romantic narrative with Camille Rowe
Fans noticed that Camille Rowe and Harry Styles were in a relationship after Rowe's Instagram story captured Style's voice on it. Fans also saw the pair together, attending the Fleetwood Mac concert in New York City back in 2017.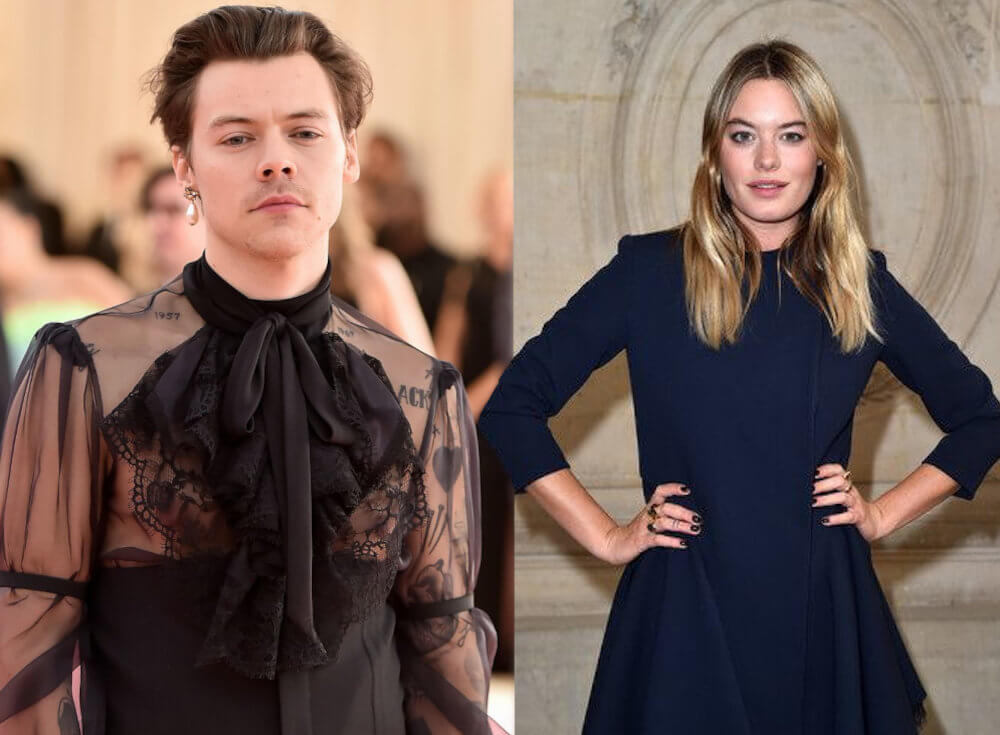 Their relationship was adorable, but the pair stayed together for a year. Even though just a year, the parting gave Styles a bit of a heartbreak. A close associate of Styles said in a magazine that the breakup had a massive impact on Style's life.
Harry released his second solo album, entitled "Fine Line," and two songs captured his downfall with Camille Row and his confession inside it. According to Metro UK, one of his songs, called "Falling," was intended for an ex that gave him regret and confession that he was cheating while being in a relationship with Camille.
He also stated that songs helped him convey his love life to the public. He added that it felt right to let the music and his private life blend together.
Another Harry Styles girlfriend, Olivia Wilde.
The world saw Olivia Wilde and Harry Styles as a couple for the first time when they attended a wedding back in 2021. Some sources claimed that both of them had met on several occasions before being seen together in that event.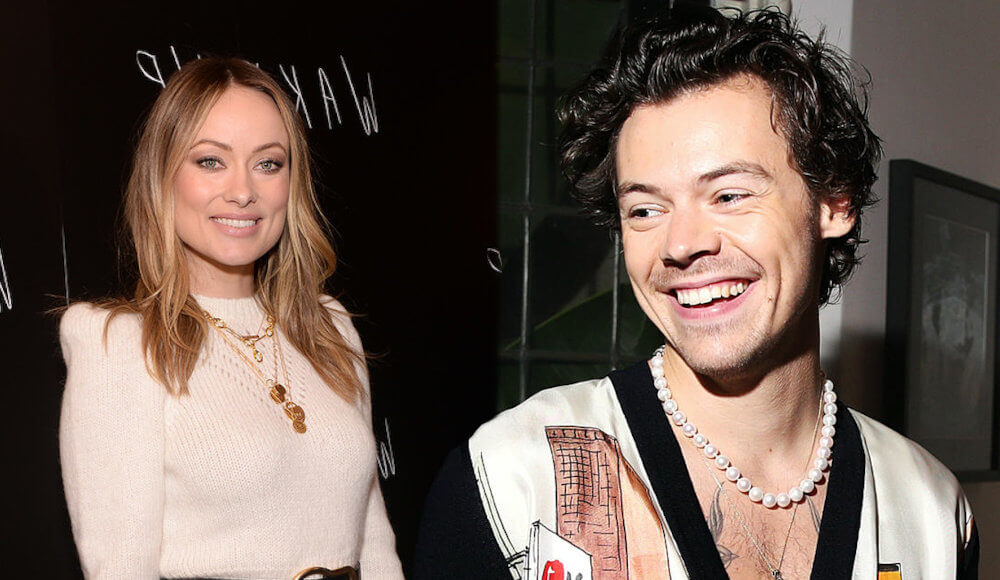 The report coincidentally reverberated just after Jason Sudeikis, then Wilde's ex, called off their engagement after spending seven years together.
Wilde and Styles filmed taking strolls in London, and a source claimed that both had rented a house there. The relationship escalated rapidly in London, with Wilde still in touch with her two daughters and his previous partner, Jason Sudeikis.
A source stated that Jason Sudeikis and Olivia Wilde were still respectful, and while Olivia has another partner, both wanted to raise their kids together.
After being spotted taking leisure in London, both are captured having a good time in Italy. It was a romantic trip after working on their respective projects.
Us magazine said that a close "friend" of the couple gave a brief description of the relationship. The source declared that Harry brings excitement into Wilde's life. The "friend" also mentioned that both are not afraid to tell the world about their relationship.
An almost endless list of lovers Harry Styles once dated briefly
Reading the five lists of unique girls who once stayed or currently staying in Harry Style's heart pushes the claims that he is one of the "Ladies Man." But you haven't seen it all.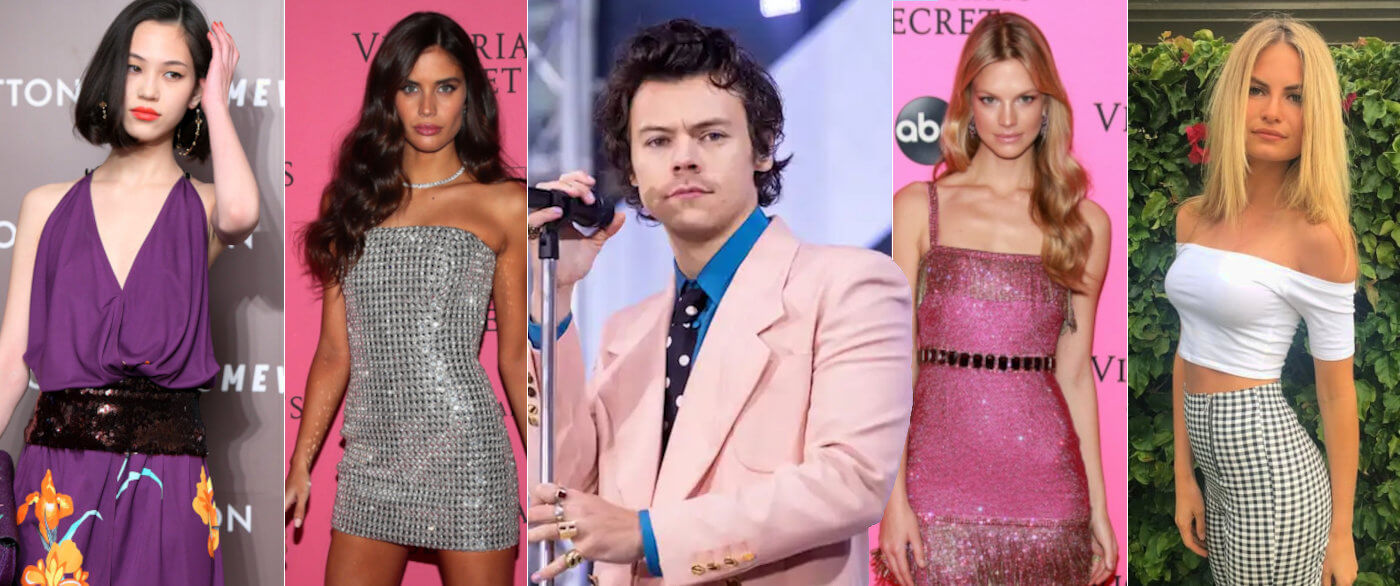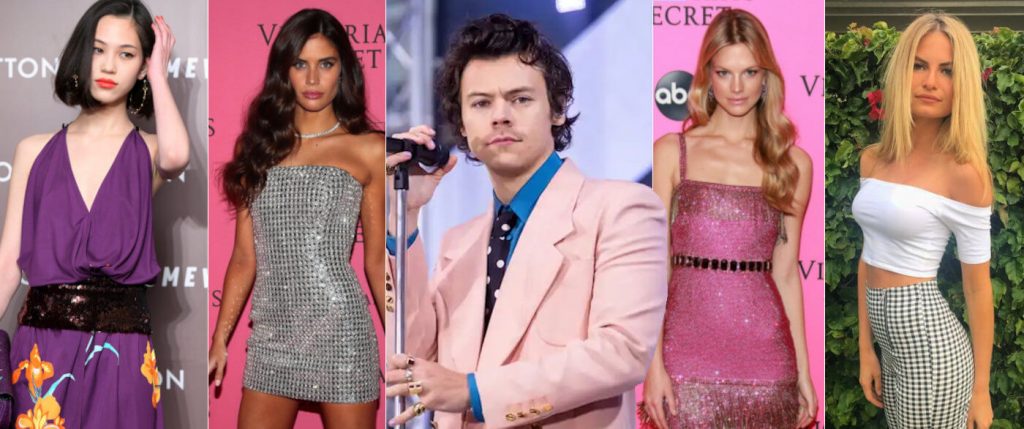 Most of them only lasted briefly or entirely off the radar because of little information regarding their status. Some of them are just too "hot" for the internet.
Harry once dated several models. Emma Ostilly came into his life just after breaking up with Caroline Flack. Rumored to be in a flimsy relationship, a photographer spotted them kissing in New Zealand.
Another whispered model in a relationship with Harry Styles was Nadien Leopold, which lasted for a year before she and Harry moved into different paths.
Sara Sampaiao was probably the hottest case the internet has known so far. A fan saw Harry engaged in an intimate kiss with the Portuguese model back in 2015. Harry was also spotted spending the night with Sara in the same hotel.
Another prominent woman was Pandora Leonard. In 2013, Harry left Pandora's house and was seen by fans outside while still in a relationship with Kendall. The former X-Factor is also rumored to be "cheating" with Pandora.
A Japanese model, Kiko Mizuhara, was supposedly one of Harry's former lovers. Kiko was irritated by the rumors that sparked and went to clarify in her Twitter account that she had never met with Harry Styles before.
Harry Styles is probably known for dating "older" women. One case that wasn't mentioned before was when Harry Styles dated Erin Foster. David Foster's daughter Erin was photographed together with Harry Styles in a pumpkin patch event in 2014.
The fans never heard anything since the internet received the photo. Fans speculated that the silence occurred because of the age gap both faced. At that time, there was a 12-year gap between Harry and Erin.