Who is Margot Robbie Boyfriend in 2023? Is She Married?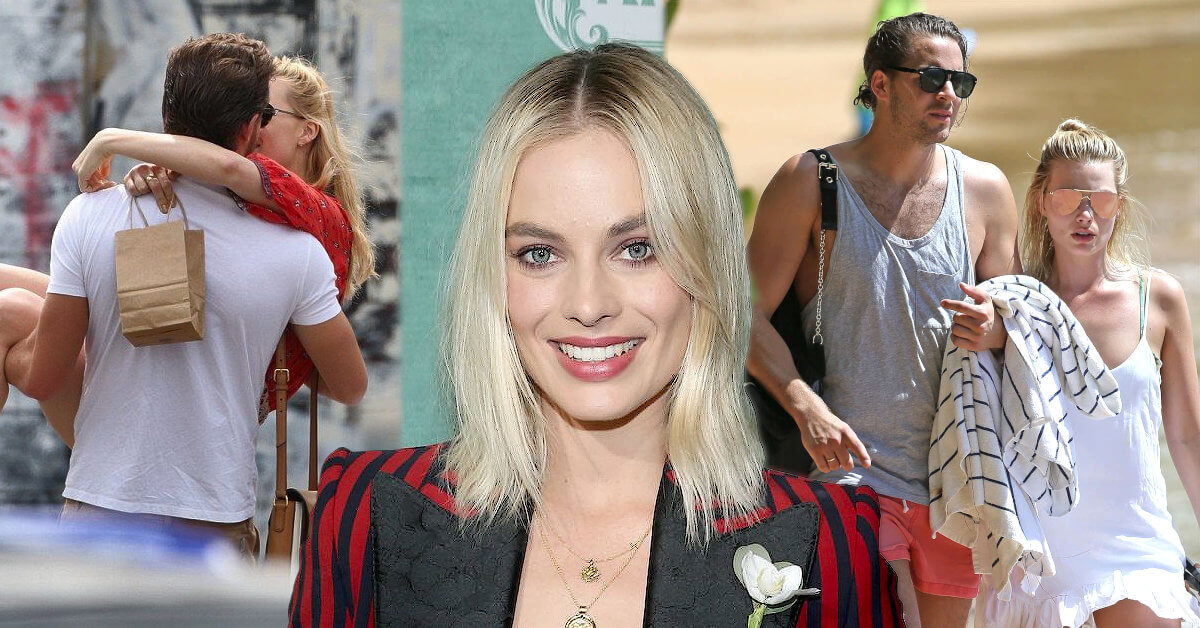 Nowadays, it seems like everybody must've known the Focus and Suicide Squad leading actress, Margot Robbie. But those two movies aren't the only big-hit movies that she's been to. Throughout her career, Margot also received several accolades since she is not only talented but also serving looks.
She has been nominated for two Academy Awards and three Golden Globe Awards. Margot was also featured as one of the 100 most influential people in the world in 2017 by Time Magazine.
In her personal life, she is known as a pretty private person. However, we have some exciting information about her relationship.
Is Margot Robbie Married?
Even though Margot Robbie often got roles that are powerful and not-a-fan-of-relationship kind of gal, she is a married woman in real life. She's been enjoying a private life with her four years' husband, Tom Ackerley.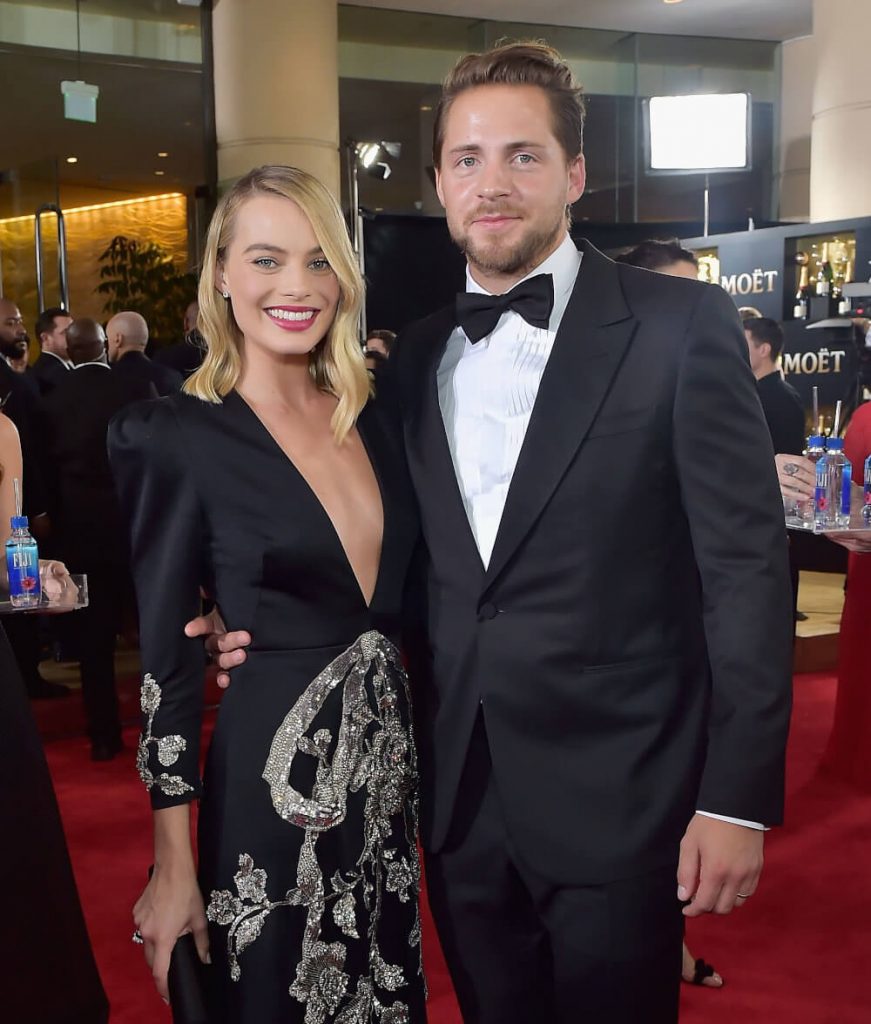 Tom is an assistant director and producer whose name is big enough in Hollywood. His work, including The Brothers Grimsby and Macbeth, had made him gain massive success.
Before those two movies, he was a crew member in Tinker Tailor Soldier Spy, Rush, and War Horse. In 2014, Tom became the founder of a production company LucyChap Entertainment, with his lovely wife working together and producing I, Tonya.
That movie showed how talented Margot Robbie is as an actress. Tom and Margot are the accurate definitions of a power couple, for sure.
In one of Margot's interviews with Mirror, she revealed that she and her husband started the production company with their best friends. She liked how it went for her and everybody that was included. It was a huge success and made her feel very lucky to be part of the team.
It also strengthened her relationship with Tom because she's got to work alongside her lovely husband in things they both are passionate about.
Their passions in films are also what brought them together. Tom and Margot met for the first time on the set of Suite Française.
Contrary to popular belief, Margot and Tom believed working in the movie industry didn't stop them from forming long-lasting and stable relationships. However, they had to put extra effort into making their marriage work.
Margot said that the key was for them not to be away for more than three weeks. And looking at how tight their schedule is, we can imagine that it was a tricky thing to do.
"Being in a long-distance relationship can be hard when you don't see the light at the end of the tunnel. It can mess with your head, so the three-week rule is key," told the Once Upon a Time in Hollywood actress.
Margot Robbie and Tom Frequently Work Together to Strengthen Their Relationship
Another way to maintain their married life is by frequently working together. We can see that some movies Margot has been in, including Birds of Prey, I, Tonya, and Barbie, are produced by LuckyChap, as the embodiment of them spending time working together.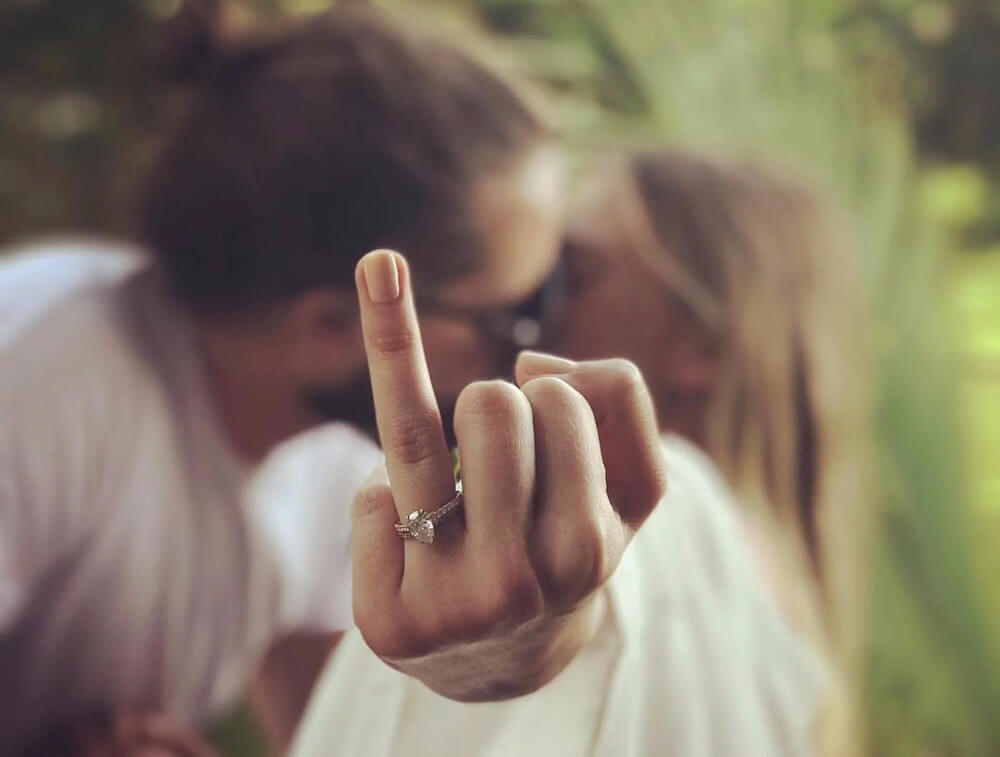 Margot is very private about her personal life. Still, when discussing things about her husband, she is always down and doesn't hesitate to show her love in her interview.
She appreciated how her husband always helped her deal with the anxiety whenever she was about to start a new role or play a new movie. Even for her role as Harley Quinn (that we know she's very badass at playing that), she's still unsure about herself and doubts her acting skill.
Whenever she had a crisis with herself, Tom reassured her by saying, "You do every time. You'll be fine." And she couldn't stress enough how much it had helped her up to this point.
Knowing how awesome this married couple is dealing with everything and how much they are still in love with each other, of course, we have a lot of faith in them. Everybody will agree that they are the kind of couple who will shine through despite all the difficulties. Even the movie industry that is super tough cannot seem to set them apart.
Margot Robbie Dating History: Henry Aitken
Moving on from Margot's happy marriage, she has some rumors and brief relationships in the past. In 2014, she was spotted cuddling up with Henry Aitken.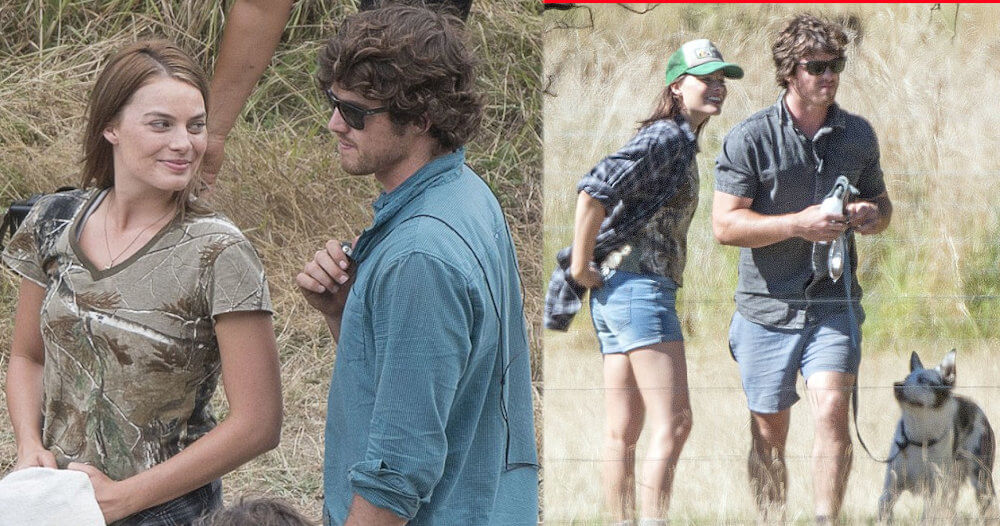 The rumor started when she was shooting her project in New Zealand, and Henry was working in the film's art department.
Not only that but Margot Robbie was also spotted giving Henry a look that indicates, "I'm so in love with this man." Of course, the rumor spread faster than she expected.
However, it turned out to be just a rumor. Even though Margot didn't deny specifically about Henry, she did say that she didn't want to date another actor or a man who worked in the same industry as her at that time.
"No, I don't really want to date an actor, so this probably isn't the night I'm going to find someone," told Margot to E! News.
Well, she might not refer to Henry Aitken since he was not an actor. But still, he works in the same industry as her. So, she implicitly said that she didn't date him.
Too bad, because by looking at their picture, we can be sure that she was into him. By the way, she looks at him and how closely the two looked in the picture. Besides, they looked cute together, and imagine how the two good-looking people like them are dating in real life. It must've been exciting.
From Working Together to Be a Real Boyfriend: Margot Robbie and Alexander Skarsgård
Another factor that seems to have a relationship with Margot Robbie is her costar in The Legend of Tarzan, a Swedish actor Alexander Skarsgård.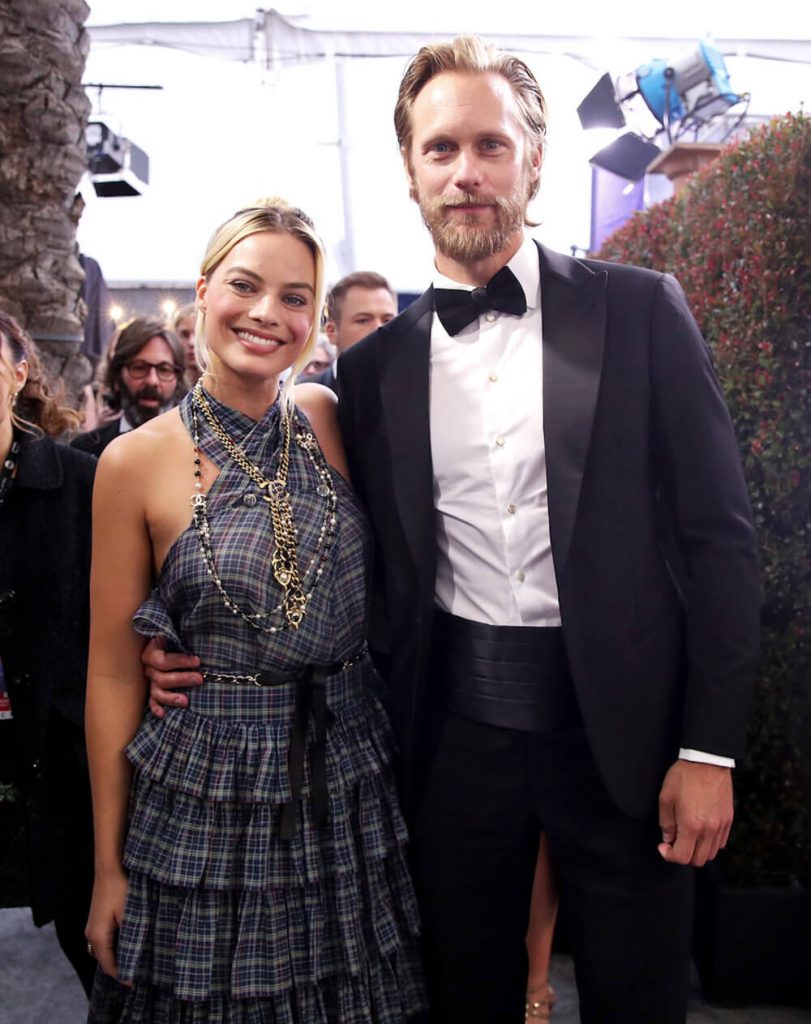 Margot and Alexander's chemistry on the scene was too hard to ignore and even harder not to hope for them to be a real-life couple.
Alexander played Tarzan and Margot starred as Jane. The two had intimate scenes and acted as the love interest in the movie.
The director of the movie, David Yates, even admitted Alexander Skarsgard and Margot Robbie's chemistry. In David's interview, she revealed that if anybody went to the jungle, of course, they wanted to go with Margot Robbie.
Alexander also expressed his thoughts about her. "It was very important that we didn't want it to feel archaic or dated, where it's like, a tough guy has to save the poor girl." Both David and Alexander agreed that Margot was just a perfect actress to play the role.
Margot played her role as Jane perfectly. She even threw a punch at Alexander, making the audience in complete awe of her. However, it wasn't Margot's intention to "slap" him. Instead, it was by the recommendations of the director.
"They're doing this love scene together, and I said to Robbie, 'Just slap Alex while you're making love, just kind of give him a punch," David recalled. He then added that it "was an earthy, sensual moment of her enjoying making out sessions with Alex."
Well, pretty sure that nobody's complaining about that, LOL. We know that Margot got a reputation for being feisty and fierce as a character, and it was the reason she got the role in the first place.
Yes, the make-out session with Margot slapping Alexander was very hot, but it was for the movie purpose only. In real life, by the time she was in The Legend of Tarzan, Margot was already in a relationship with Tom Ackerley.
And unlike what she did with Henry Aitken, she let this rumor slip and didn't bother to speak or clarify anything. It seems like she let people and her fans speculate by themselves and eventually realized that she needed to build that strong chemistry with her costar, whoever that might be, or whatever that she had to do in front of the camera. That is what makes her the great actress that she is now, right?!
Will Smith and Margot Robbie Were Dating Despite Will's Long-term Marriage?
The media seemed to be occupied with Will Smith's family problem last year. During Will Smith and Jada Pinkett Smith's break, Jade brought up some of Will's past affairs. And, of course, the speculation of Will Smith and Margot Robbie's relationship came up again.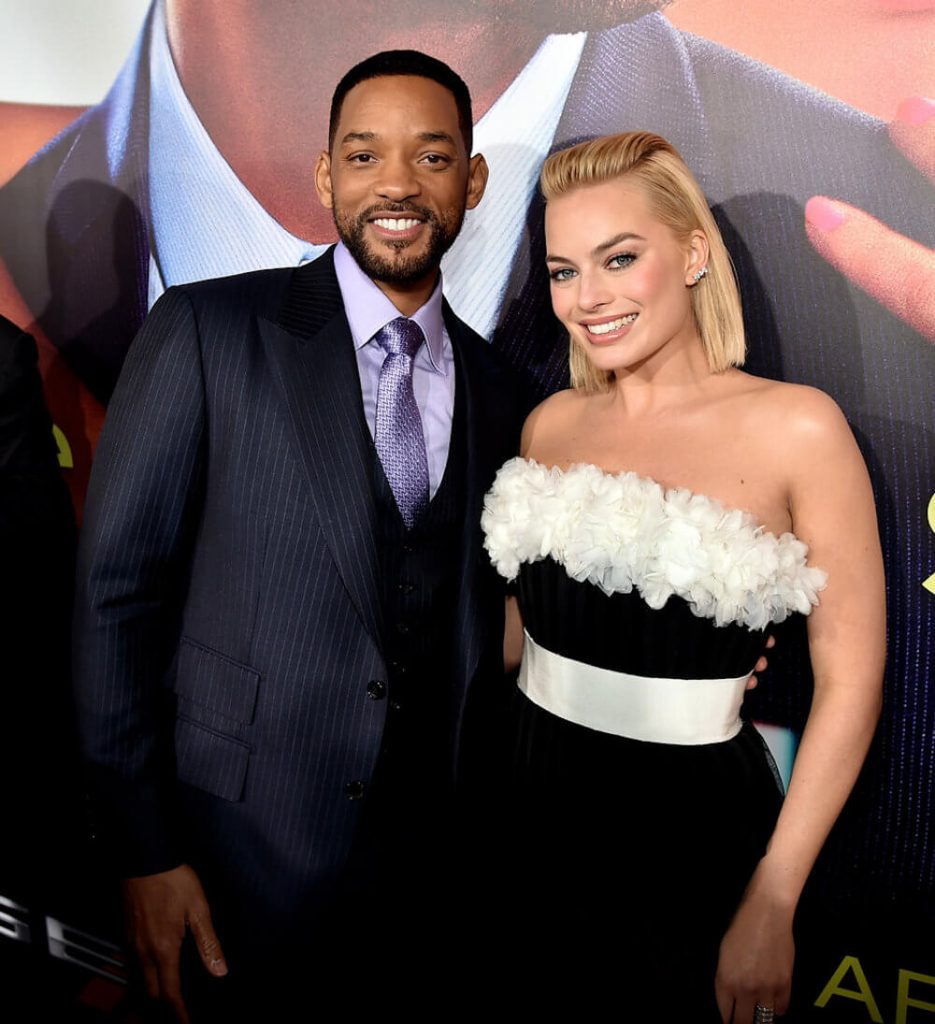 Despite Jade getting into an "entanglement" with another man, Will Smith also wasn't free from any rumor of having an affair with someone else.
In 2013, after Margot and Will worked together in Focus, many people believed that the romance sparked between them. Especially after the photo of Will wrapping his arms around her that went viral, made both Will and Margot were in an uncomfortable situation.
Margot clarified this rumor herself by tweeting in her personal Twitter account, denying the rumor. "There's absolutely no truth to the ridiculous rumor in Star Magazine. It's disappointing that goofing around on set could be taken so out of context."
Some people started to connect the dots by their assumptions. Margot and Will were dating back then, especially after Jada spoke up on her Facebook show, Red Table Talk while sitting down together with Will Smith.
But, rumor stays as rumor only. People start to take Margot's tweets seriously and literally, as they should. It means that Margot and Will Smith had never dated in the past, and Will Smith got back to live his happy life with his family again.